News
Did BTS Invent Star Trek?
It is now canon: BTS member Jungkook invented Star Trek and the Vulcan hand salute.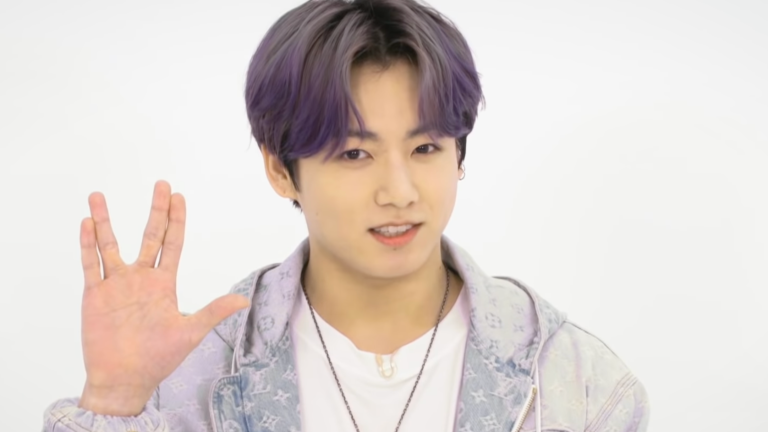 Last night, K-pop band BTS appeared on The Late Show with Stephen Colbert as part of their current promotional tour for new summer bop Butter. In addition to performing Butter (for the second time ever, after this past weekend's Billboard Music Awards, where the band took home all four of the awards for which they were nominated), the seven-member global phenomenon performed a group comedy sketch. In it, BTS' members brought "new hand gestures" to American and other global audiences—the joke being that, other than the finger heart (popular in Korea and made globally famous by Hallyu, or the Korean wave), all of these hand gestures are incredibly well known to American audiences.
One of the "new" hand gestures BTS introduced to the world was none other than the Vulcan hand salute, made popular by Spock in Star Trek: The Original Series. Now we know the true story: the Vulcan hand salute was actually invented by BTS' youngest member, Jungkook, who also invented Star Trek. Watch the sketch below to see Jungkook explain in his own words…
"This one means 'live long and prosper.' I invented it and Star Trek learned it from me," 23-year-old Jungkook tells us in the above clip. "How is that possible? Because Star Trek takes place in the future." Checks out, especially given that we already know that Star Trek actor William Shatner is an ARMY.
The most impressive aspect of the Colbert sketch is not that Jungkook invented Star Trek (thank you, by the way), but that the band's members delivered the entire thing in English, which is not their native language. BTS leader Namjoon, aka RM, is the only member of the band who speaks English fluently. (He famously learned from watching Friends, which is one of the reasons why the band's upcoming appearance on the Friends reunion special is so perfect). While the other members continue to study the language and improve their fluency, they are understandably much more comfortable in their native Korean and often do interviews and other appearances in Korean, with Namjoon or an official translator translating when necessary.
The Late Night with Stephen Colbert comedy sketch is one of the first times BTS has so wholly committed to an English-language appearance, and they did it with comedy, which is arguably harder. The hand gestures sketch works not because it is brilliantly written (sorry, Late Night with Colbert writers—you're doing great), but because of the BTS members' mostly deadpan delivery (Jimin can't help but smile, at one point), which makes the entire thing hilarious. Jungkook's "live long and prosper" moment is the epitome of this affect, which is reflective of the earnestness and commitment to an endeavor that exemplify BTS as a band. If you're looking for an even better example of this, watch this video of BTS doing what they do best: performing their music…
Update: