News
DC Superheroes & K-Pop Artists Like BTS Are Coming to Webtoon
Webtoon, the most-read comics publisher in the world, just teamed up with DC and BTS' HYBE.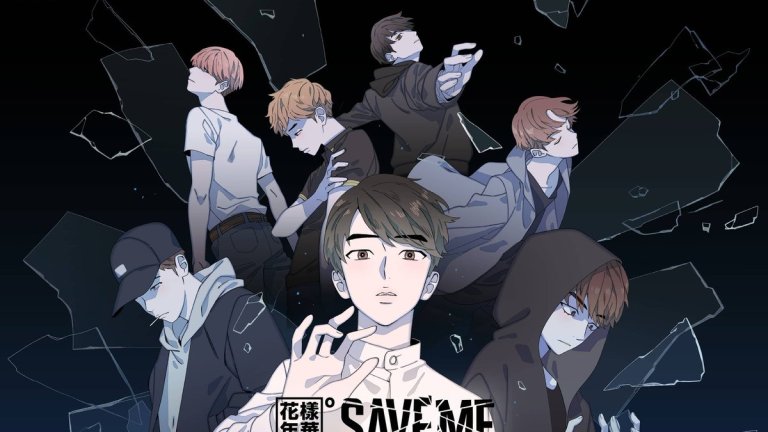 South Korea is one of the few countries in the world where Google doesn't dominate. Instead, Naver remains the primary search engine used by Korean netizens. Like Google (or, more accurately, Alphabet), the Naver Corporation isn't simply a search engine, but is a conglomerate with many companies under its umbrella. This includes Webtoon, a service you may or may not have heard of but is, by some useful metrics, the most successful comics publisher in the world.
What is Webtoon?
If you're unfamiliar, Webtoon is a mobile-driven platform for web-based comics that is free to download on iOS and Android, and it has only been growing since its launch in 2014. It utilizes a vertical structure that allows readers to scroll down in a continuous single page, and it is a very pleasing way to read comic stories. It's also extremely mobile-friendly, which is good news for companies looking to expand into mobile-first international markets and to attract younger readers. The platform averages 166 million monthly users, and has had roughly six million creators since its creation, in a business model that is similar to YouTube's strategy of combining both user-generated and professionally made content.
Earlier this year, Naver bought storytelling platform Wattpad for $600 million, another sign that the company is looking to grow into a "global multimedia company," as Webtoon CEO Jun Koo Kim said in a press release at the time. In June, Naver announced a merging of Webtoon and Wattpad's studio divisions, and a $100 million commitment to the development and production of TV shows, films, and books based on their extensive combined library of original IPs. Successful adaptations that began life as Wattpad stories include the After series and The Kissing Booth, while Sweet Home and Kingdom were originally webtoons before becoming successful Netflix K-dramas.
Soon, Webtoon's content library will include more globally recognizable characters. Earlier today, Naver announced (via Variety) that Webtoon has reached an agreement with DC Entertainment that will see DC Comics characters appearing in several upcoming webcomic series via Webtoon. And, at tonight's Naver Meetup press event, the company gave further into into what they're calling their "Super Casting" project, announcing that the storytelling initiative will also include artists from the world of HYBE, the parent company for BTS' Big Hit Entertainment. Let's discuss what this might mean…
Possible BTS Webtoons
The "Super Casting" project, which includes both DC Comics and HYBE, is one example of Webtoon's ambition when it comes to growing their global footprint. While HYBE is a South Korean company, their reach is global—not only through BTS, currently one of the biggest groups in the world—but also through its expansion in both Japan and America. In April, HYBE officially merged with Scooter Braun's Ithaca Holdings, which includes artists like Justin Bieber, Ariana Grande, and Demi Levato. Naver owns a minority stake in HYBE.
So what might Webtoon's HYBE-affiliated comics might cover? Well, there's the BTS of it all, of course. Though Webtoon did not mention BTS specifically in their announcement, the K-pop band is HYBE's most popular artist and BTS has demonstrated a willingness to appear in web comic form in the past. In addition to 2014's We On: Be the Shield, which saw the members as superheroes fighting monsters, Naver Webtoon actually released a webtoon set in the BTS Universe in 2019. Save Me was a collaboration between Big Hit and Webtoon subsidiary LICO, and saw the character based on Jin stuck in a time loop from which he can't escape until he saves his six best friends. The webtoon consisted of 16 volumes, and amassed more than 50 million views by its final installment.
Of course, HYBE isn't just BTS, and the company is looking to diversify its profit portfolio across artists. Other popular artists that fall under the HYBE umbrella include Seventeen, GFriend, Zico, and Enhyphen. Presumably, the Webtoon-HYBE partnership will not revolve around one artist, but many.
Original DC Comics Webtoons
As for the agreement with DC, Webtoon announced the intention for the comics to operate as standalones that "will appeal to all fans, without the need to know or read any previous stories." During the Naver Meetup, CEO Kim Jun-koo emphasized the original elements of the DC-Webtoon collaborations, noting that the projects will be completely different from what has come before.
That's not to say we won't be seeing any familiar DC Superheros. In an official statement, DC Comics SVP and GM Daniel Cherry III said of the deal: "DC is excited to introduce our iconic characters to a new generation of fans worldwide," adding that DC has been "working closely with the Webtoon writers and artists to adapt our characters and stories to Webtoon's mobile format. Our shared goal is to create fun and compelling DC stories that all readers will enjoy."
The partnership announcement comes several months following reports from the Korean media (via Koreaboo) that Warner Bros. Entertainment (DC Comics is a subsidiary of WarnerMedia), may be investing almost $450 million into HYBE. The reports led to speculation that HBO Max could become a platform for the distribution of BTS content, such as concerts or documentaries.
Presumably, Webtoon's "Super Casting" project will include other global power players moving forward. When asked if Naver Webtoon had spoken with Marvel Comics about the possibility of teaming up for future webcomics, Webtoon CEO Kim Jun-koo said the company is in the "process of discussion with other 'super' players,' but they have no other partnerships to announce at this time.