Features
Crossroads' Most Bonkers Storylines
A one-year pregnancy, Russian spies, poisonous paint… as Helena Bonham Carter portrays Crossroads star Noele Gordon in Nolly, we revisit the UK soap's wildest moments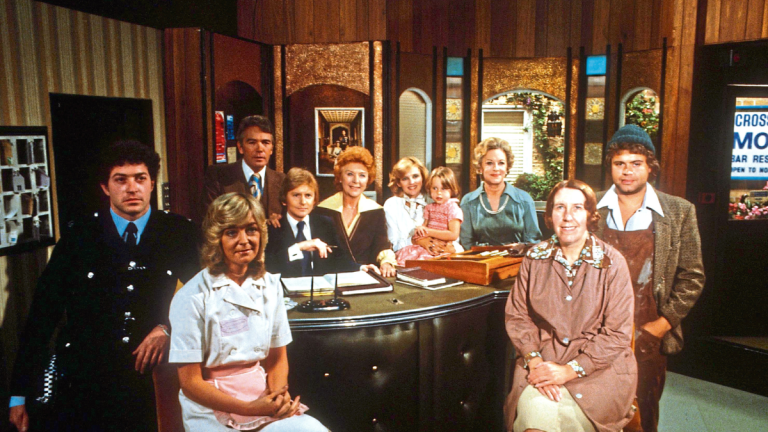 At the mention of Crossroads, the first thing that comes to mind is 'wobbly scenery'. This British soap about a bizarre motel ran on ITV between 1964-1988 and earned legendary status thanks to its cheap production values (it had a third of the budget of its closest rival Coronation Street), but that didn't stop it pulling in 18 million viewers at its 1970s peak.
ITVX's latest drama Nolly – which depicts the shock sacking of Crossroads' leading lady, Noele 'Nolly' Gordon, played by Helena Bonham Carter – shows just how precarious the production was. Scripts were delivered weekly – and savagely. If you didn't get one, that was how you found out your character had been binned. Time and budget restraints meant everything had to be filmed in one take, so mistakes were left in, and if the episode under-ran the producer would make the motel phone ring and characters would have to improvise a new scene on the spot.
As Nolly shows, it actually took a lot of dedication and skill from the cast and crew to get Crossroads on the air, and this 'by the skin of its teeth' production style led to some truly iconic soap moments, from the messy to the downright mad…
Malcolm, Meg and the Poisonous Paint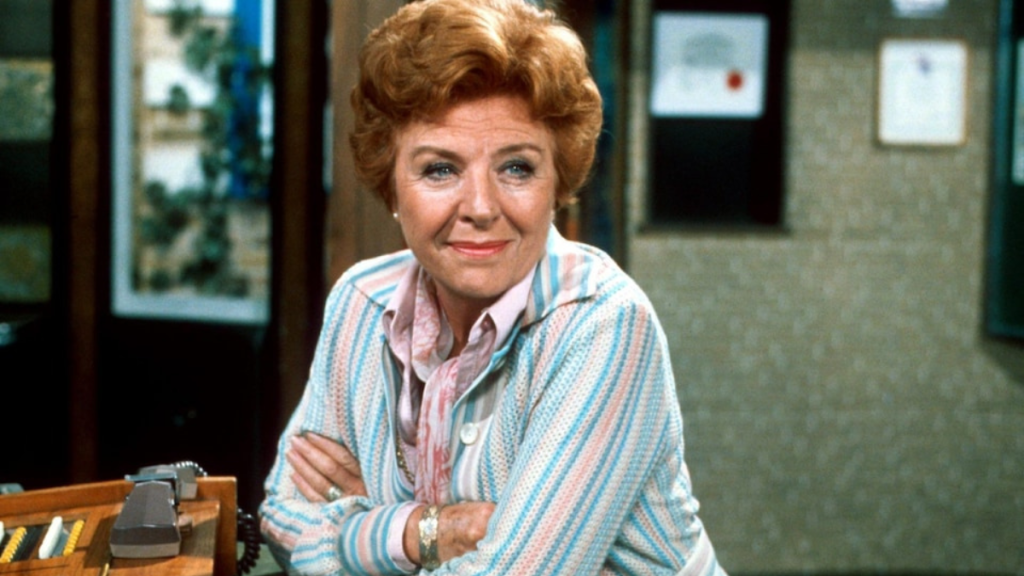 Noele Gordon played Meg Richardson, Birmingham's unluckiest motel owner, who over the course of two decades had to endure going to prison for knocking a postman off his bike with her car, having her beloved motel burned down and exploded by bombs, and losing her second husband to a heart attack after he was kidnapped by Australian terrorists.
Meg's first husband didn't help much either: he painted their living room with poisonous emulsion in an attempt at the slowest, daftest murder ever, with the intent of offing his wife for her insurance money. Thankfully, he didn't succeed, and when he was confronted he simply walked out of the motel forever. Did anyone call the police? Apparently not, but in a later episode we hear he died in a car crash in South Africa. This dose of karma is short-lived, however, and just as Meg is about to find love again she discovers Malcolm is still alive, causing her (somehow?!) to get amnesia. Thankfully, he's caught and banged up proper this time, and Meg gets her memory back because… just because, okay?
A One-Year Pregnancy
Meg's grown-up daughter Jill (Jane Rossington) also had quite the time of it. This included four marriages (two to the same bloke) and multiple affairs, including with a TV repairman and – brace yourselves – her own step-brother. This last 'big yikes' of a plot twist resulted in her second child, and if that wasn't bizarre enough, her pregnancy miraculously lasted for a year.
There's actually a sad story behind this: Jane Rossington had become pregnant in real life, so producers made her character pregnant too. When Jane suffered a miscarriage, she agreed to continue with the storyline, then thankfully fell pregnant again soon afterwards, hence her character Jill's rather elongated maternity period.
Amy Turtle Is a Russian Spy?!
If you're not yet acquainted with Amy Turtle (Ann George) let us do you a favour:
The comedic, campy ageing motel cleaner had her fair share of storylines (not all of it high drama, once she just got done for shoplifting a £1 toy plane), but none was more bananas than the time she was accused of being a Russian spy. A sinister-looking guest from Eastern Europe checked into the motel in 1973 and said he recognised Amy as a former KGB agent, whose real name was Amelia Turlovska (yes, really). Bizarrely, instead of alerting the authorities, he simply completed his stay at the motel, leaving Amy looking a bit miffed – although, thinking about it, she didn't exactly deny it…
The Benny Triangle
One of the show's great mysteries is that characters called Benny kept disappearing for no reason. The first Benny, Benny Willmott, ran the Crossroads Cafe in the motel grounds back in the series' early days. In 1966, Meg sent him to buy her a bag of sugar, and he simply ceased to exist, never returning. Fast-forward five years, and during the show's tongue-in-cheek '1500th Episode' special in walks Benny for a brief reappearance… with a bag of sugar.
The more famous Benny was Benny Hawkins, who was a beloved character for twelve years from 1975, during which time he did completely normal things like coping with the death of his friend Miss Diane by naming a donkey after her. Then, in the 1987 Christmas special, he went up the ladder to put the fairy on top of the Christmas tree and never came back down.
The Revamp Was All a Dream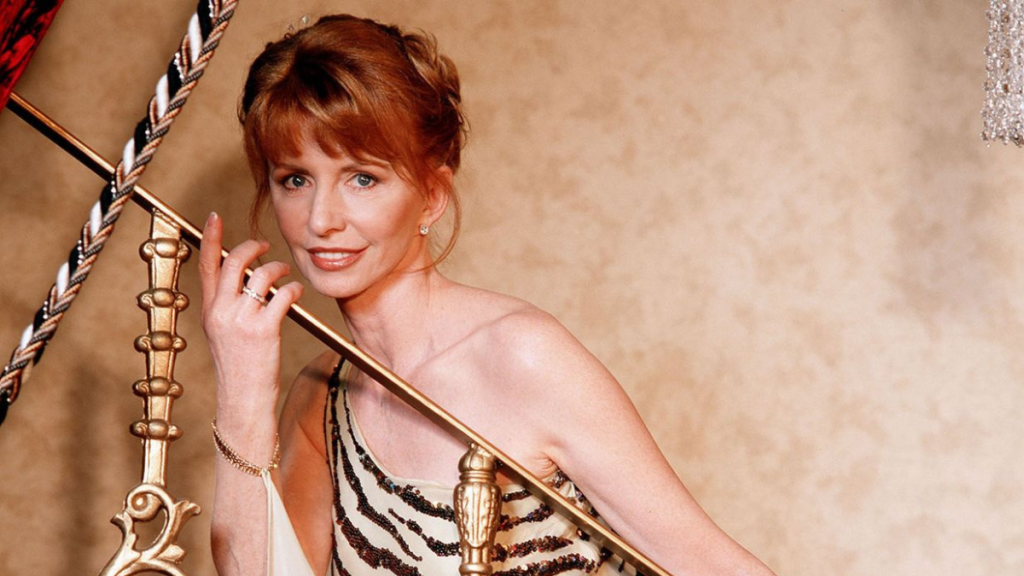 Even if you don't remember the original Crossroads, you probably recall the show's short-lived early 2000s revamp on ITV, starring the likes of Jane Asher and Doctor Who's Freema Agyeman. The news that it had been cancelled after just two years apparently caused the writers to go full Byker Grove, because they chose to end the show with the true identity of the hotel's glamorous manager Angel Sampson (Asher) being revealed as supermarket worker Angela, who had in fact daydreamed the entire series while sat scanning items through the checkout, imagining her fellow supermarket colleagues as the rest of the characters. Bob Ewing's got nothing on this.
Nolly is available to stream on ITVX.