Features
Catching Killers Season 3: Where to Learn About The DC Sniper, New York Zodiac Killer, and More
Netflix covers four prominent killers in Catching Killers season 3. Here is where you can find the full stories of their crimes.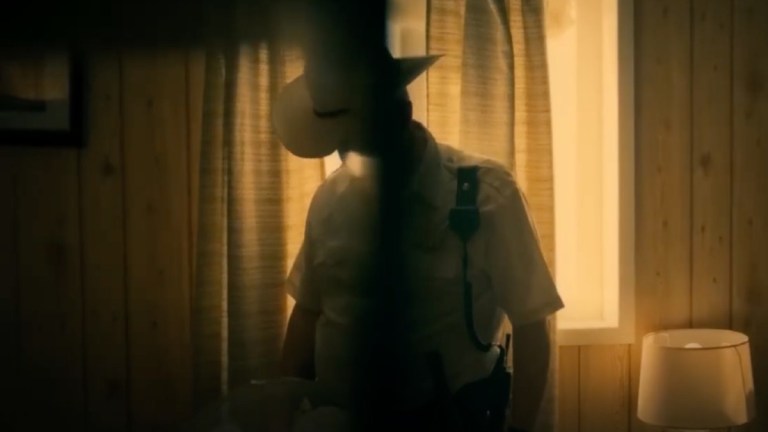 Catching Killers season 3 premiered on June 23 on Netflix. 
In previous seasons, the true crime documentary series explored infamous murders such as The Happy Face Killer, BTK, and the Phoenix Serial Shooter. Now the latest season dives into the stories of four new killers: the Railroad Killer, the New York Zodiac Killer, the Olympic Park Bomber and the D.C. Sniper.
However, the Netflix series is not the first time these serial killers have been looked at by the media. If you want to know where to find more information about each of these four cases, here is where you can look.
Railroad Killer 
Angel Maturino Reséndiz, also known as the Railroad Killer is suspected of killing at least 23 people across the United States and Mexico in the 1990s. Before voluntarily surrendering himself to law enforcement in 1999, Reséndiz was on the FBI's Top 10 Most Wanted list. He also featured on the show America's Most Wanted. After being convicted of capital murder, Reséndiz was executed on June 27, 2006 by lethal injection. 
Due to the magnitude of his killings and him earning a spot on the FBI's Most Wanted list, there have a been a number of documentaries and podcasts looking into the Railroad Killer and his victims.
In 1993 true crime author Wensley Clarkson wrote The Railroad Killer: Tracking Down One Of The Most Brutal Serial Killers In History.
In 2003, the fifth season of The Biography Channel's The F.B.I. Files focused on Reséndiz in its sixth episode called  "Tracks of a Killer".
In 2008, Lifetime released a documentary television series called I Survived and season 1 episode 6 focuses on the murder of Christopher Maier and survivor Holly Dunn. The show details how Holly was taking a stroll with her boyfriend Chris near a railroad track in Lexington, Kentucky before being accosted by a man who was later identified as the Railroad Killer.
Dunn again told the story of how she survived being raped and stabbed in the neck by Reséndiz in 2010 as part of CBS' 48 Hours Mystery "Live to Tell: The Railroad Killer". She also wrote a book called Sole Survivor: The Inspiring True Story of Coming Face to Face with the Infamous Railroad Killer  in 2017. 
A 16-episode podcast called Dead Man Talking was released in 2018 by British journalist Alex Hannaford who had previously interviewed Reséndiz on tape in 2003. He revealed to Hannaford that he had committed more murders than people knew about and because of this innocent people were in prison for his crimes. According to Hannaford's tape, Reséndiz confessed to the murder of 37-year-old electrical engineer Darryl Kolojaco, who was found beaten to death in 1998. The police arrested Kolojaco's estranged wife, Diamantina Kolojaco, and her boyfriend, Andres Mascorro for killing him to get an insurance pay-out. In his original trial Reséndiz, wrote to the judge and confessed to killing Kolojaco but prosecutors said that his confession didn't check out so he was never prosecuted for Kolojaco's murder. 
Also, episode 266 "The Unbelievable Survival Story of Holly K Dunn" and 268 "The Railroad Killer" of Morbid: A True Crime Podcast  focus on the crimes of Reséndiz.
New York Zodiac Killer 
Heriberto Seda, also known as the New York Zodiac Killer, is believed to have been inspired by the San Francisco Zodiac Killer who killed across California in the 1960s and is yet to be identified.
Seda killed in New York across a three-year period from 1990 to 1993. He killed three people but has a total of nine victims as six managed to survive. Unlike the original Zodiac Killer, Sade was caught after he got into a fight with his 17-year-old sister Gladys "Chachi" Reyes, and her friend. He ended up shooting Reyes in the buttocks but she still managed to call the police. After a long stand-off in which he held Reyes' friend hostage, the police captured Seda and he was eventually sentenced to 232 years in prison for multiple accounts of attempted murder and murder. 
Despite the horrific crimes Seda committed, the fact he's regarded as a copycat killer finds him less focused on and often included in documentaries about the original Zodiac Killer. However, if you want documentaries solely focusing on Seda:
You can watch season 2 episode 2 of Oxygen's Mark of a Killer which focuses on Seda. As well as episode 427 of Spotify Original Serial Killers podcast. 
In 2022, season 7 episode 3 of Pick's World's Most Evil Killers focuses on how Seda used his victims star signs to leave messages for police. 
Seda is also believed to be the inspiration behind a number of Criminal Minds killers such as George Foyet, a.k.a. "The Boston Reaper" and the killer in Criminal Minds' season 7 11 episode "True Genius" where the team looks for a Zodiac Killer copycat in San Francisco.
Olympic Park Bomber 
Eric Robert Rudolph also known as the Olympic Park Bomber conducted bombings across the United States between 1996 and 1998 including the Centennial Olympic Park bombing at the 1996 Summer Olympics in Atlanta, Georgia which granted him his name. The Olympic Park bombing killed two people and injured over 100. Two years later after the bombing of an abortion clinic in Birmingham, he was identified and put on the FBI's 10 Most Wanted list. After spending five years as a fugitive, he was captured in 2003. He ended up taking a plea bargain that had him sentenced to four consecutive life sentences instead of being executed.
Catching Killers is not the first show to look at Rudolph's crimes as in 2020 Manhunt: Deadly Games was in the streamers top 10 in the U.S. The docuseries tells the story of the bombing from the perspective of two of the suspects Richard Jewell (Cameron Britton) and Eric Rudolph (Jack Huston). Like many docuseries while it's based on true events it does take liberties with the truth for drama purposes.  
Rudolph was also focused on in episode 2 of the show The Crimes That Changed Us.
If you want something that sticks more closely to the truth, there are a number of podcasts such as the Murder Down South podcast and the FBI Retired Case File Review which looks at Rudolph's Birmingham Abortion Clinic bombing. There is also the book The Suspect: An Olympic Bombing, the FBI, the Media, and Richard Jewell, the Man Caught in the Middle by Kevin Salwen and Kent Alexander.
The DC Sniper
The DC sniper consisted of two people John Allen Muhammad and Lee Boyd Malvo who shot people in the District of Columbia, Maryland, and Virginia throughout October 2002. Before getting caught while sleeping at a rest stop, they murdered 17 people and injured 10.
Their killing spree featured in season 7 episode 40 of Forensic Files, the 2010 movie D.C. Sniper: 23 Days of Fear, 2003 movie D.C. Sniper and 2013 movie Blue Caprice. 
A TV series also focused on the duo called I, Sniper: The Washington Killers. You can also watch episode four of the Lifetime series Monster in My Family where the ex-wife of John Allen Muhammad, Mildred Muhammad, met with survivors and family members of the deceased. Similarly, The Biography Channel aired an episode of Aftermath with William Shatner, where they spoke to the three survivors of the sniper attacks.
There's also a documentary called The D.C. Sniper's Wife where Mildred Muhammad tells the D.C sniper attacks story through her eyes. She appeared on Larry King Live a day before Muhammad's execution.
In 2003 former Montgomery County police chief Charles Moose and Charles Fleming published a book titled Three Weeks in October: The Manhunt for the Serial Sniper. 
Additionally in 2020 two podcasts came out discussing the attacks as iHeartRadio and Tenderfoot TV dedicated season three of their podcast Monster to the DC Sniper and the You're Wrong About podcast produced a four part series on it.
All four episodes of Catching Killers season 3 are available to stream on Netflix now.