Features
Black Mirror: True Crime Tourism and the Setting of Loch Henry
The setting of Black Mirror's Loch Henry is as unsettling as it is beautiful, but what if you could visit it in real life?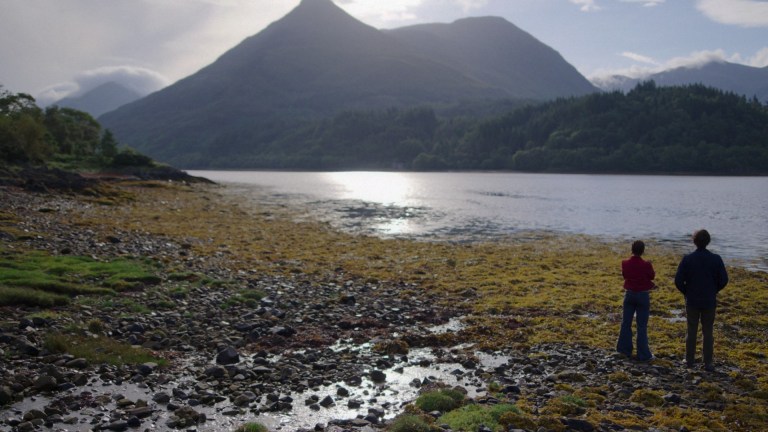 The Black Mirror episode "Loch Henry" not only features one of the most shocking twists of season 6, it also has arguably one of the most beautiful and picturesque settings of the series thus far. Despite the haunting air that envelops the town near the titular loch, as Davis (Samuel Blenkin) shows Pia (Myha'la Herrold) around his former home, it's easy to see why Loch Henry was once such a popular tourist hotspot.
Loch Henry and Davis' hometown may be fictional, but according to actor Sam Blenkin during a press junket, the episode was shot at several real-life locations that he and the rest of the cast were "sort of blown away" by. Blenkin says "We shot about half an hour out of Glasgow, which I thought was amazing. So we were around Loch Lomond for a bit. And then we drove up the road to Arrochar and Inverarnan, which is a little bit further up around all those amazing lochs up there. It was just absolutely beautiful."
Series creator Charlie Brooker told Netflix in April that his original inspiration for "Loch Henry" came from watching a true crime doc with his wife, Konnie, that was "about something terrible that happened in Scotland." Brooker goes on to talk about how the beauty of the locations the documentary was shot caught his eye, saying "Like all true crime documentaries, it had millions of drone shots over lochs and forests. Oddly, despite this horrible story, the stunning landscapes were so beautiful we found ourselves Googling where it was and wanting to go on holiday there." So don't be too hard on yourself if you find yourself wanting to visit the places where "Loch Henry" was filmed, as it seems Brooker would likely do the same.
If the eerie peacefulness of Loch Henry calls to you, it's really not that hard to get there from the Scottish city of Glasgow, despite how isolated the setting of the episode feels. As Blenkin says, it only takes about a half hour to reach Loch Lomond from Glasgow, and Arrochar, one of the towns they filmed in, is only about an hour train ride from the city. The furthest town he mentions is Inverarnan, and that's only about an hour and forty minutes, give or take, by bus or train from Glasgow.
The disturbing true crime story of "Loch Henry" is thankfully as fictional as the loch itself, so visiting the gorgeous places the episode was filmed feels a lot less exploitative than it would if the episode were based on a true story – there's a reason Stuart's (Daniel Portman) pub is shown to be full again after the in-world doc is released. With true-crime tourism, that is visiting the setting of a disturbing crime because it's the scene of a disturbing crime, there's a fine line between educating oneself and seeking entertainment in the tragedy of others. Even though Brooker seemed to have something to say on the ethics of this phenomenon in this episode, it's hard to say whether they apply to this episode or not, but as long as you don't go trying to track down the creepy sex dungeon, a Black Mirror tour of Scotland should be morally sound.
Black Mirror season 6 is available to stream on Netflix.