Features
The Best Christmas Movies Available on Netflix
Netflix has the deepest offerings of Christmas movies in the streaming world. Make sense of them here!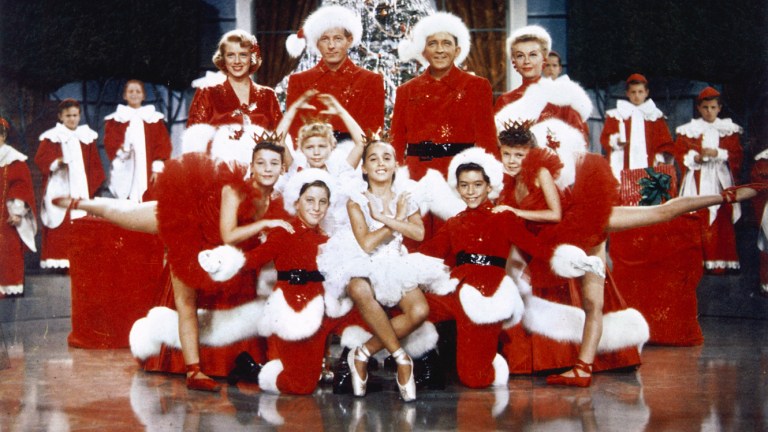 Christmas is a stressful time of year for many people.
There are gifts to buy, family to see, and cars to dig out of the snow. Thankfully, the holiday cheer makes up for a lot of it. And when holiday cheer can't get you all the way there, there are Christmas movies to make up the rest. 
further reading: The Best Christmas Movies Available to Stream
Netflix has the deepest roster of Christmas movies of all the major streaming options. So we've compiled a list of the best Christmas movies available on Netflix. 
Be sure to point out any we've missed!
Black Mirror: White Christmas
Those looking for Christmas cheer won't find it here. Black Mirror isn't necessarily known for its happy endings and it's 2014 Christmas special, "White Christmas" is no different.
further reading: Black Mirror: "Be Right Back" is a Masterful Exploration of Fear, Love, and Death
Still, there is an audience out there that definitely wants this level of Scroogery. Plus it stars Jon Hamm! "White Christmas" follows three seemingly disparate stories. Jon Hamm is Matt, a mysterious man with a mysterious job who viewers watch in three different environments: once as a gross pick-up artist helper, once as a digital "cookie" salesman, and once as an occupant in a cozy cabin on Christmas Day.
What do all of these have to do with Christmas? Watch and find out. Then weep for the collapse of humanity.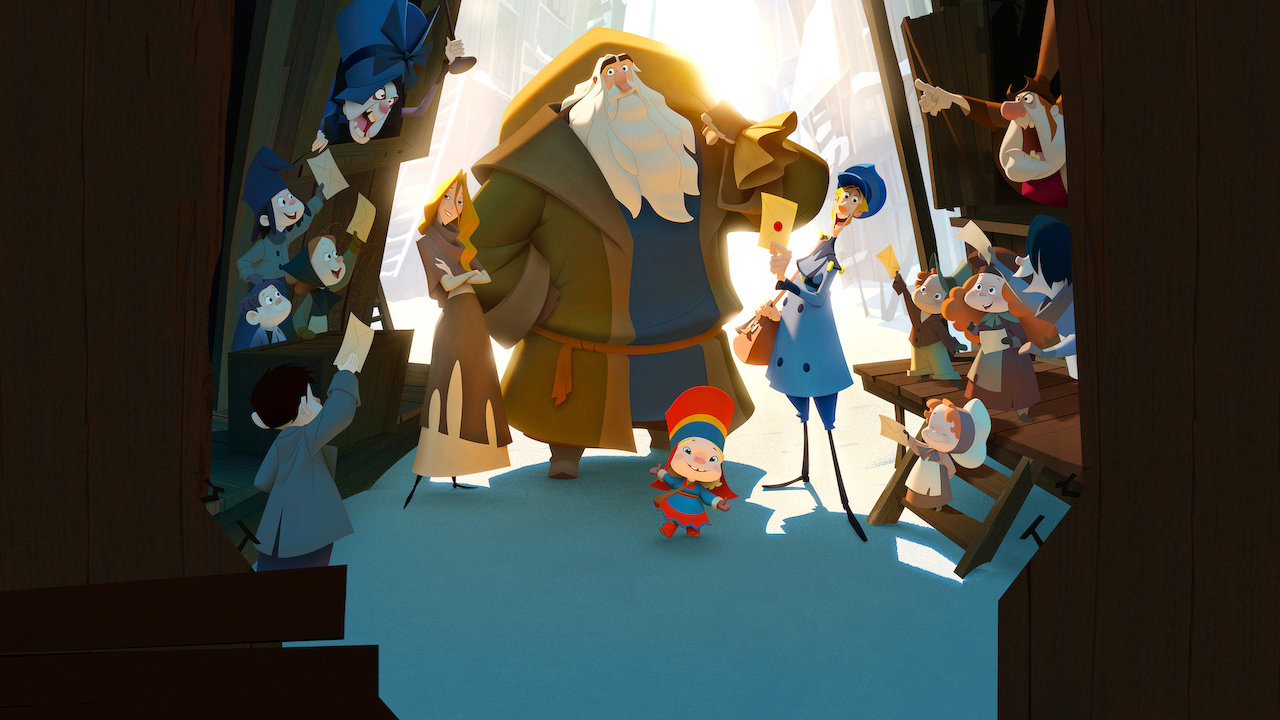 Klaus 
Since the hallowed days of Rankin/Bass stop-motion animated Christmas specials, there hasn't been much movement or innovation in the realm of animated Christmas movies. Klaus, written and directed by Sergio Pablos, seeks to change all that in Klaus.
further reading – Klaus Review: Netflix Original Animated Chrismas Movie is Jolly and Bright
This crisply animated feature serves as an alternative history version of the story of Santa Claus. Jesper (Jason Schwartzman) proves himself to be the worst student as a postal academy and is sent to the North Pole where his lack of letter-delivering abilities won't do anyone any harm. There he discovers Klaus (J.K. Simmons), a mysterious carpenter who lives alone and likes to make handmade toys. Sounds pretty familiar. 
Klaus is both a technical marvel and an effective little Christmas story.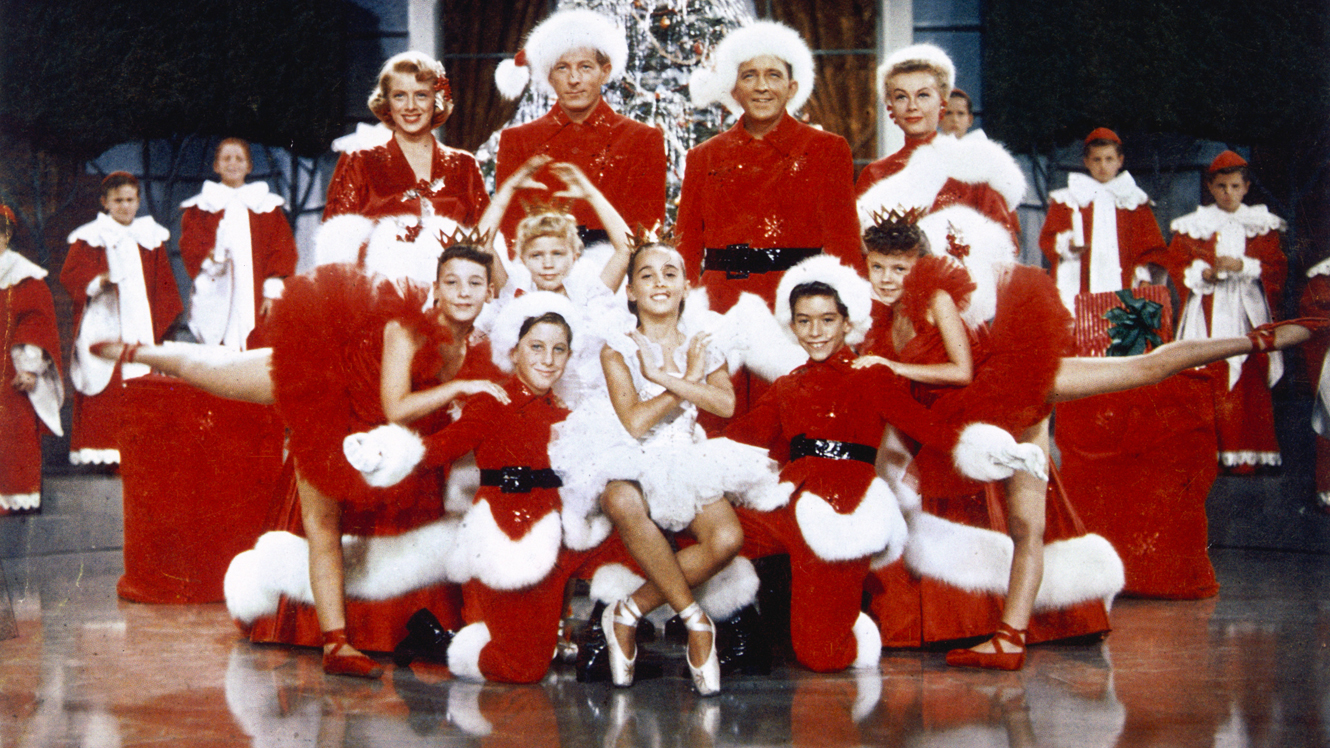 White Christmas
There is no overstating how powerful an impact Bing Crosby's "White Christmas" single had on the American boys fighting in World War II. Giving the G.I.s a taste of home and peace during the darkest moments of their life, it remains still the quintessential Christmas melody in American life. So even if it was technically part of a fine Christmas movie already, Holiday Inn (1942) to be exact, doesn't mean Hollywood couldn't return to that well again.
And so they did with White Christmas (1954), a heartstring-tugging comedy that directly acknowledges the song's role in World War II by recasting Crosby as a war vet who has toured the country with Danny Kaye, but now wants to spend Christmas in the snow with a lovely sister act (Rosemary Clooney, Vera-Ellen). Along the way, they perform some of the most memorable and beloved musical numbers in classic Hollywood history. Cheers to that.
And here's the complete list, just in case you don't like our choices!
5 Star Christmas (2018)
Abominable Christmas (2012)
The Christmas Chronicles (2018)
Christmas Crush (2013)
A Christmas Prince: The Royal Wedding (2018)
Christmas Inheritance (2017)
Christmas in the Heartland (2017)
Christmas Survival (2018)
further reading: The Best Christmas Movies on Amazon Prime
Dear Santa (2011)
Dreamworks Happy Holidays from Madagascar (2005)
Dreamworks Holiday Classics (2011)
Dreamworks Home For the Holidays (2017)
Elliot the Littlest Reindeer (2018)
Free Rein: The Twelve Neighs of Christmas (2018)
Get Santa (2014)
The Holiday Calendar (2018)
A Holiday Engagement (2011)
Holiday Rush (2019)
Holiday in the Wild (2019)
Holly Star (2018)
How the Grinch Stole Christmas (2000)
Klaus (2019)
The Knight Before Christmas (2019)
Kung Fu Panda: Holiday (2010)
Let it Snow (2019)
Magic Snowflake (2013)
Merry Happy Whatever (2019)
Merry Kissmas (2015)
Nailed It! Holiday! (2018)
Neo Yokio: Pink Christmas (2018)
further reading: The Best Christmas Movies on Hulu
Pee-wee's Playhouse: Christmas Special (1988)
Power Rangers: Megaforce: The Robo Knight Before Christmas (2013)
Power Rangers Super Samurai: Stuck on Christmas (2012)
Prince of Peoria: A Christmas Moose Miracle (2018)
A Russell Peters Christmas (2011)
Santa Pac's Merry Berry Day (2016)
Santa's Apprentice (2010)
Santa Girl (2019)
The Spirit of Christmas (2015)
A StoryBots Christmas (2017)
Sugar Rush Christmas (2019)
Super Monsters Save Christmas (2019)
Super Monsters and the Wish Star (2018)
True: Winter Wishes (2019)
A Very Murray Christmas (2015)
Alec Bojalad is TV Editor at Den of Geek and TCA member. Read more of his stuff here. Follow him at his creatively-named Twitter handle @alecbojalad