News
Netflix Announces 2020 Winter Holiday Lineup
Not one flake of snow has yet fallen, but that's not going to stop Netflix from revealing what's in store for the 2020 Christmas Holiday season.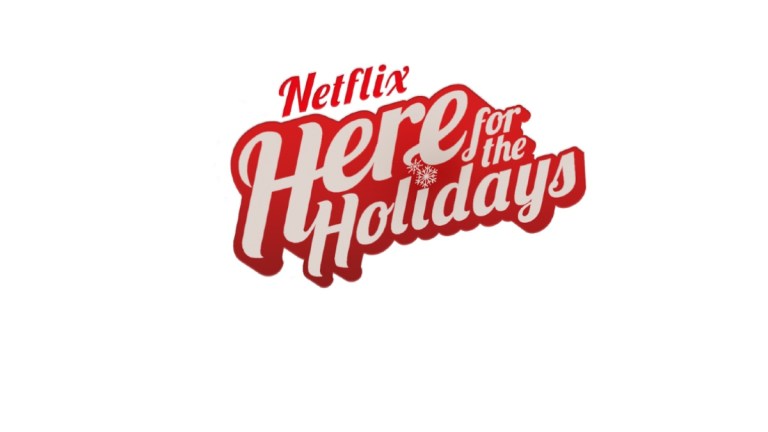 Please do not adjust the calendar settings on your Internet-connected device. No, you have not fallen into some kind of transcendental wormhole in which time is but a mere suggestion. That headline is correct. It is October 7 and Netflix has announced its 2020 Holiday season lineup.
For starters: shame on you, Netflix. Let the spooky season breathe. But given that this will be a most unusual holiday season due to the coronavirus pandemic, I suppose we can give the streaming giant a pass this time for wanting to get a head start on some Christmas cheer.
Just as Netflix's Halloween offerings were dubbed "Netflix and Chills", so too does the holiday season get its own Netflix-friendly branding. Get ready for "Netflix: Here for the Holidays." And here is a helpful graphic with some of the major titles.
Netflix's holiday season headliner is certainly The Christmas Chronicles: Part Two, premiering on Nov. 25. In this sequel, Kurt Russell will reprise his role as zaddy Santa Claus with real life wife Goldie Hawn portraying Mrs. Claus. Santa must deal with his old friend Kate Pierce, now a cynical teen, and a new mischievous force that threatens to cancel Christmas for good.
But the Christmas cheer begins much earlier than late November this time around. Holidate gets things rolling as early as Oct. 28 and the beginning of November sees the arrival of new series Dash & Lily (Nov. 10), the Forest Whitaker starring film Jingle Jangle: A Christmas Journey (Nov. 13), and German Christmas miniseries Überweihnachten.
December will feature The Holiday Movies That Made Us (Dec. 1), Captain Underpants Mega Blissmas (Dec. 4), and The Great British Baking Show: Holidays Season 3 (Dec. 4). Here is the full list of Netflix: Here for the Holidays.
October 28
Holidate
November TBA
Überweihnachten
November 1
A New York Christmas Wedding
Christmas Break-In
Elf Pets: A Fox Cub's Christmas Tale
Elf Pets: Santa's Reindeer Rescue
Elliot the Littlest Reindeer
November 4
A Christmas Catch
Christmas With A Prince
November 5
Operation Christmas Drop
November 10
Dash & Lily
November 13
Jingle Jangle: A Christmas Journey
November 15
A Very Country Christmas
Hometown Holiday
November 18
Holiday Home Makeover with Mr. Christmas
November 19
The Princess Switch: Switched Again
November 20
Alien Xmas
November 22
Dolly Parton's Christmas on the Square
November 24
Dragons: Rescue Riders: Huttsgalor Holiday
November 25
The Christmas Chronicles: Part Two
November 27
A Go! Go! Cory Carson Christmas
Dance Dreams: Hot Chocolate Nutcracker
Sugar Rush Christmas: Season 2
November 29
Wonderoos: Holiday Holiday!
November 30
Spookley and the Christmas Kittens
December TBA
Home For Christmas: Season 2
How to Ruin Christmas: The Wedding
December 1
Angela's Christmas Wish
The Holiday Movies That Made Us
December 3
Chico Bon Bon and the Very Berry Holiday
Tudo Bem No Natal Que Vem
December 4
Captain Underpants Mega Blissmas
The Great British Baking Show: Holidays: Season 3
December 5
Mighty Express: A Mighty Christmas
December 8
Super Monsters: Santa's Super Monster Helpers
December 9
Ashley Garcia: Genius in Love: Christmas
The Big Show Show: Christmas
December 11
A Trash Truck Christmas