Features
BBC One's Great Expectations Cast: Olivia Colman, Johnny Harris, Matt Berry, Shalom Brune-Franklin
Here's a handy who's who for the cast of BBC One's latest adaptation of Charles Dickens' Great Expectations.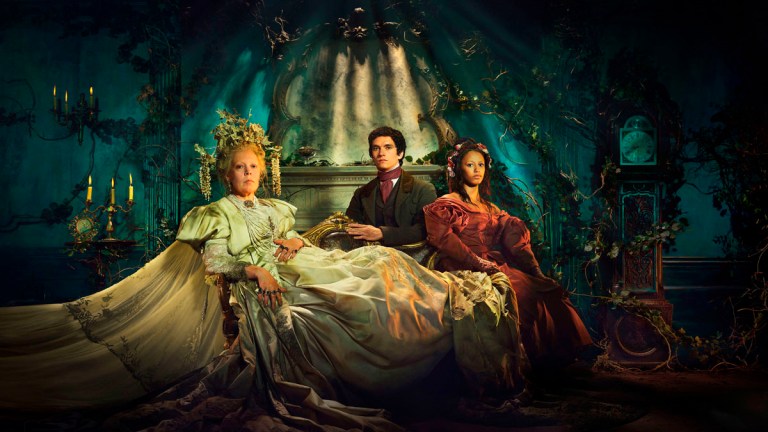 "If you want to make a TV drama about opium smokers, sadomasochists and imperial slavery in the 19th century, then write your own," whines The Daily Mail's Peter Hitchens about Steven Knight's new Great Expectations adaptation, presumably forgetting that in 2017, Knight did exactly that in 8-part Gothic Regency thriller Taboo.
Knight's previous series starring Tom Hardy, bleeds into his take on Charles Dickens' class and snobbery novel, which loses the comedy and grimes up the characters with the addition of adult content. Great Expectations returns to Knight's constant theme of social mobility, moving away from ones roots, and the upper classes being mad, evil bastards, as explored in six series (and soon, a feature film) of Peaky Blinders.
Here's the impressive cast amassed for this six-part drama.
Olivia Colman as Miss Havisham
Nobody needs an introduction to Olivia Colman, she's been firmly in national treasure territory for years now, both for her acclaimed performances and ebullient appearances at awards and talk shows. On top of years of excellent sketch and serialised comedy including Peep Show, Rev. and Hot Fuzz, Colman was deservedly celebrated for her performance in Paddy Considine's 2011 drama Tyrannosaur and went on to win the Oscar for Best Actress in Yorgos Lanthimos' The Favourite. Here, she plays Great Expectations' Miss Havisham, a wealthy, warped woman whose poison springs from having been jilted at the altar in her youth.
Johnny Harris as Abel Magwitch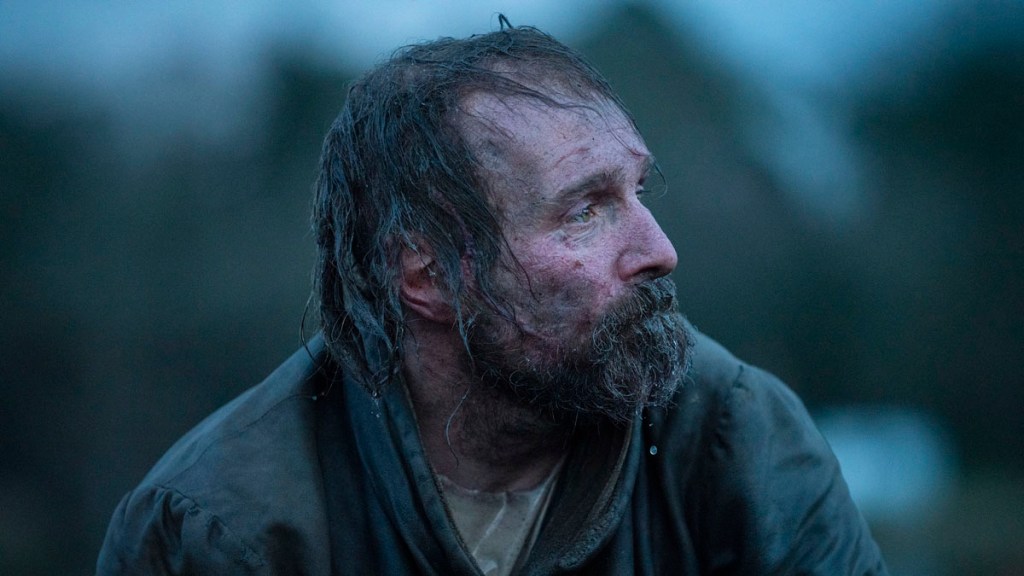 Pip's escaped marsh convict Abel Magwitch is played by Johnny Harris, whose performance as Mick in Shane Meadows and Jack Thorne's This Is England TV continuation was unforgettably disturbing. Harris also appeared in excellent BBC Three fantasy drama The Fades, weird Sky thriller Fortitude, historical epic Troy: Fall of a City (in which he played Agamemnon), Italian historic drama Medici, BBC One's The Salisbury Poisonings and ITVX thriller Without Sin. This is his second Steven Knight-written Dickens adaptation, following on from the role of Franklin Scrooge in 2019's A Christmas Carol.
Tom Sweet and Fionn Whitehead as Pip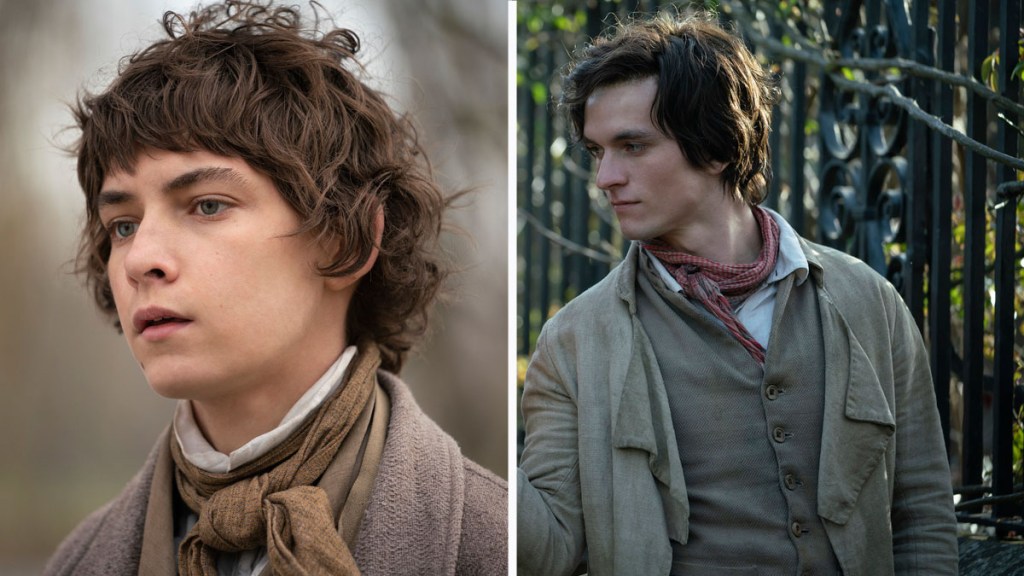 Young Pip, who meets a devilish convict out on the marshes and is paid to be the companion of Miss Havisham's ward Estella, is played by teenager Tom Sweet. His most prominent role until now was in Fritz in 2018's The Nutcracker and the Four Realms. Older Pip, who goes to London to become a gentleman, is played by Fionn Whitehead, who's best known for the lead role in Black Mirror interactive episode Bandersnatch, the part of Tommy in Dunkirk, Inside No. 9 episode 'Misdirection', and Branwell Bronte in the recent literary biopic Emily.
Chloe Lea and Shalom Brune-Franklin as Estella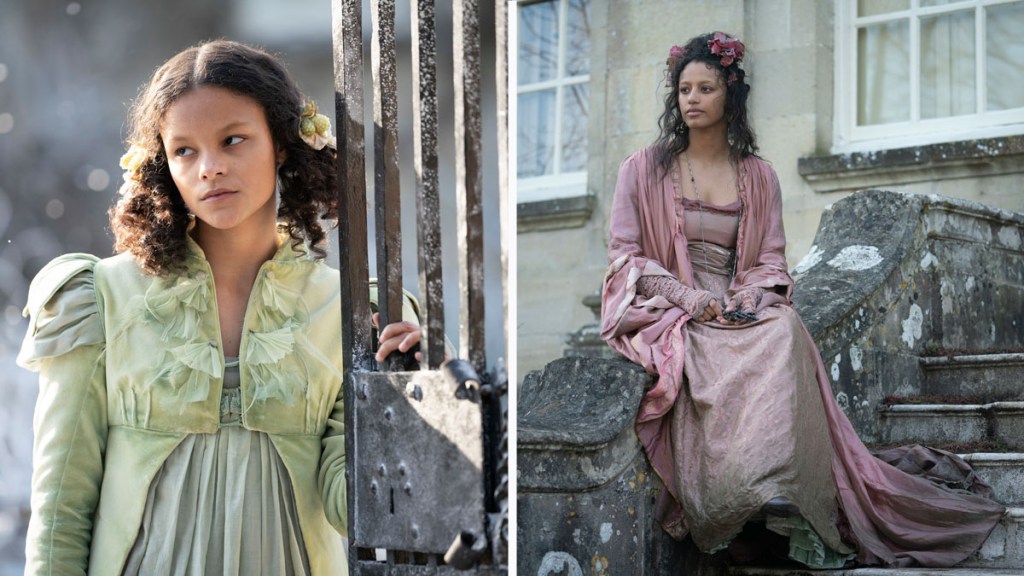 Child actor Chloe Lea, who plays the younger version of Miss Havisham's ward Estella, played the lead in Jaqueline Wilson TV series Katy, as well as Viv in The Dumping Ground, and recently appeared in Apple TV's sci-fi epic Foundation. The older Estella is played by Australian-British actor Shalom Brune-Franklin, who appeared as DC Chloe Bishop in Line of Duty's last series, and opposite Jamie Dornan as Luci in The Tourist. She's previously appeared in Our Girl, Cursed, political thriller Roadkill and the FOX War of the Worlds reimagining.
Hayley Squires as Sara Gargery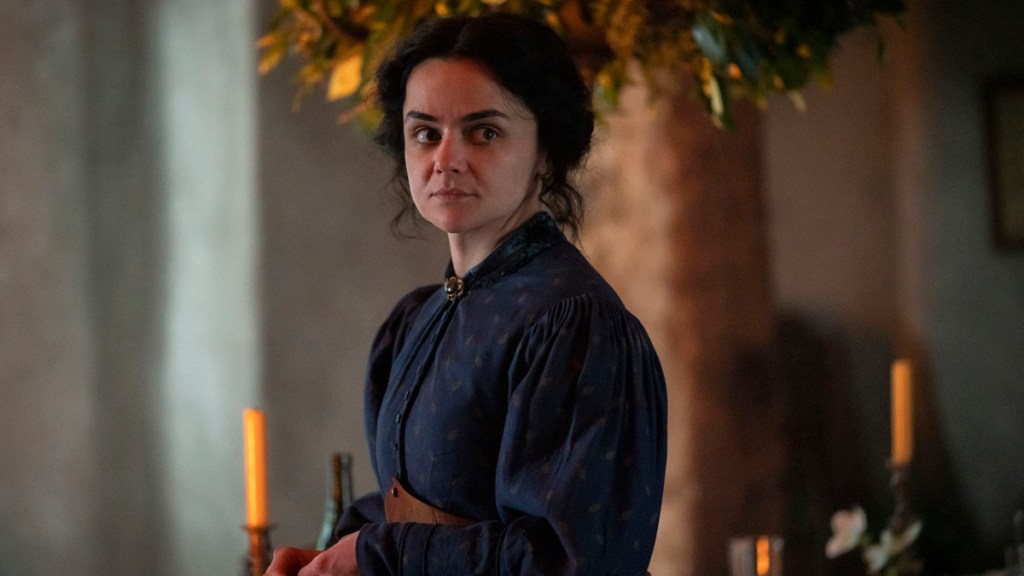 Mrs Joe Gargery (who brought Pip up by hand) is played by Hayley Squires, who recently impressed in Apple TV+'s fine adaptation of Gothic 19th century tale The Essex Serpent. Squires made her name in Ken Loach's I, Daniel Blake before going on to star in The Miniaturist, Collateral and acclaimed Channel 4 sex work drama Adult Material. In this version of Great Expectations, she has a few tricks up her sleeve…
Matt Berry as Mr Pumblechook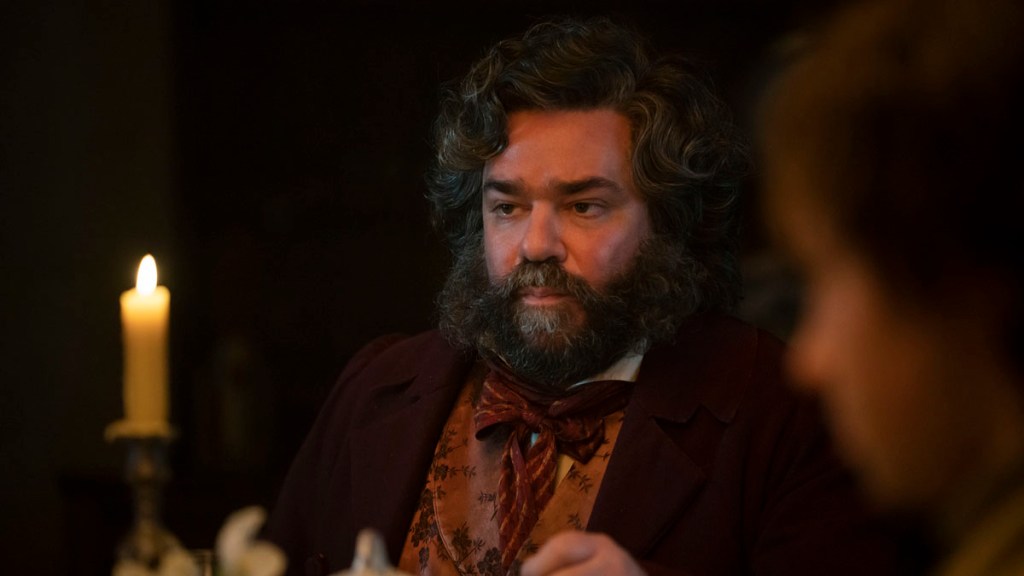 A man who needs no introduction round here, Matt Berry is beloved of comedy fans everywhere for his roles in What We Do In the Shadows, Toast of London, House of Fools, The IT Crowd and many more. Here, he plays Joe Gargery's Uncle Pumblechook, a snobbish merchant who brings about Pip's engagement with Miss Havisham.
Ashley Thomas as Jaggers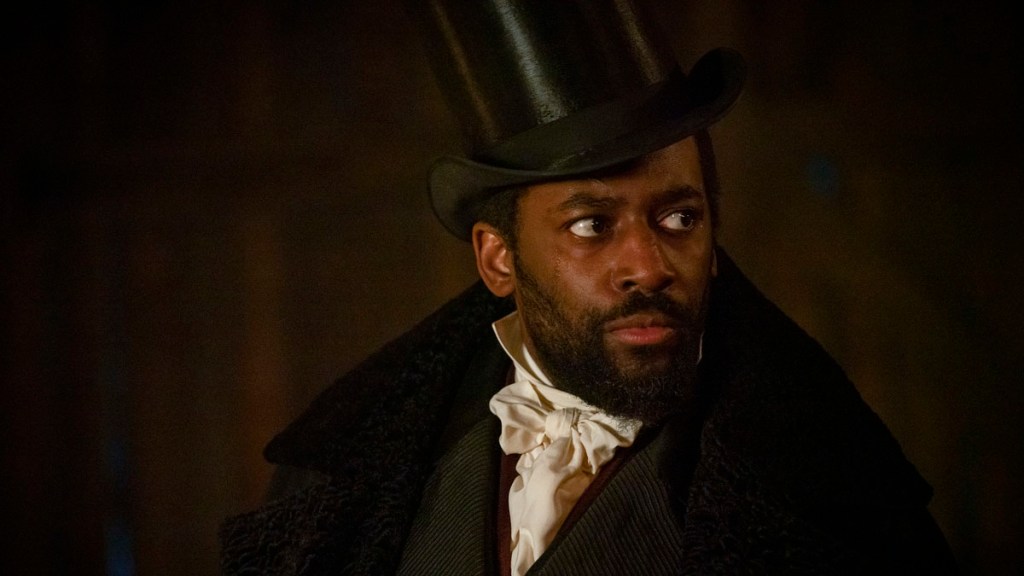 Hard-nosed lawyer Jaggers, who exerts a strong pull on Pip's life, is played by actor and musician Ashley Thomas, otherwise known as rapper Bashy. Thomas's previous roles include US horror series Them, spy thriller The Ipcress File, London gang drama Top Boy and action series 24: Legacy, as well as Black Mirror's first series episode 'Fifteen Million Merits' and US legal drama hit The Good Fight.
Trystan Gravelle as Compeyson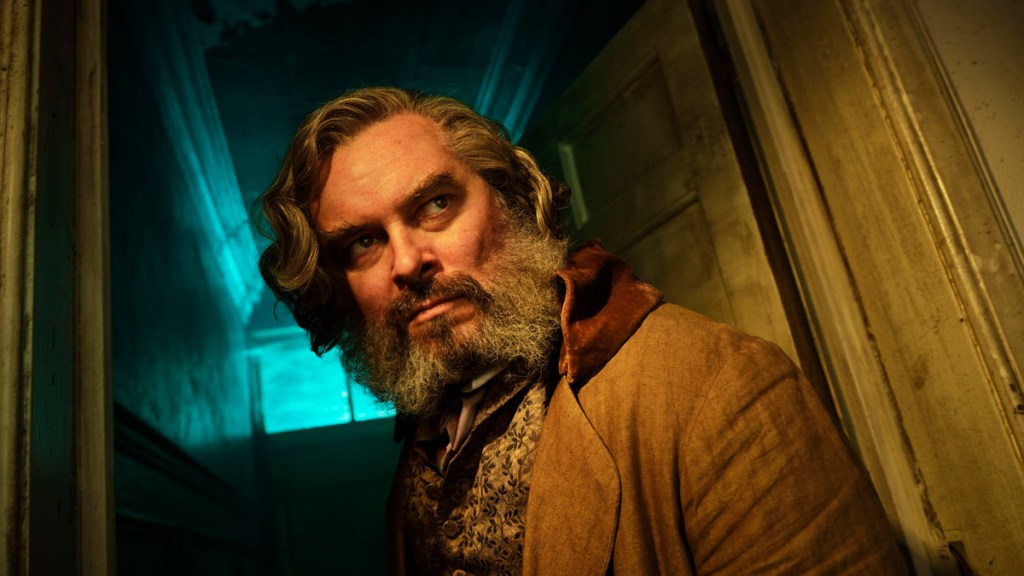 The villainous Compeyson, fraudster and nemesis of Abel Magwitch is played by Welsh actor Trystan Gravelle, recently seen playing Númenor chancellor Pharazôn in Lord of the Rings: The Rings of Power, for which role he left the part of Baldwin in Sky fantasy series A Discovery of Witches. Gravelle has also appeared in Quiz, Baptiste, Exile and much more.
Rudi Dharmalingam as Wemmick
Wemmick is a clerk to lawyer Jaggers who becomes an ally of sorts to Pip in Great Expectations. He's played by Dharmalingam, whose previous roles include Shiv in Sky One's excellent sci-fi drama The Lazarus Project, sweet techie James in BBC One's The Split and the lead in psychological medical mystery Wakefield.
Bronte Carmichael and Laurie Ogden as Biddy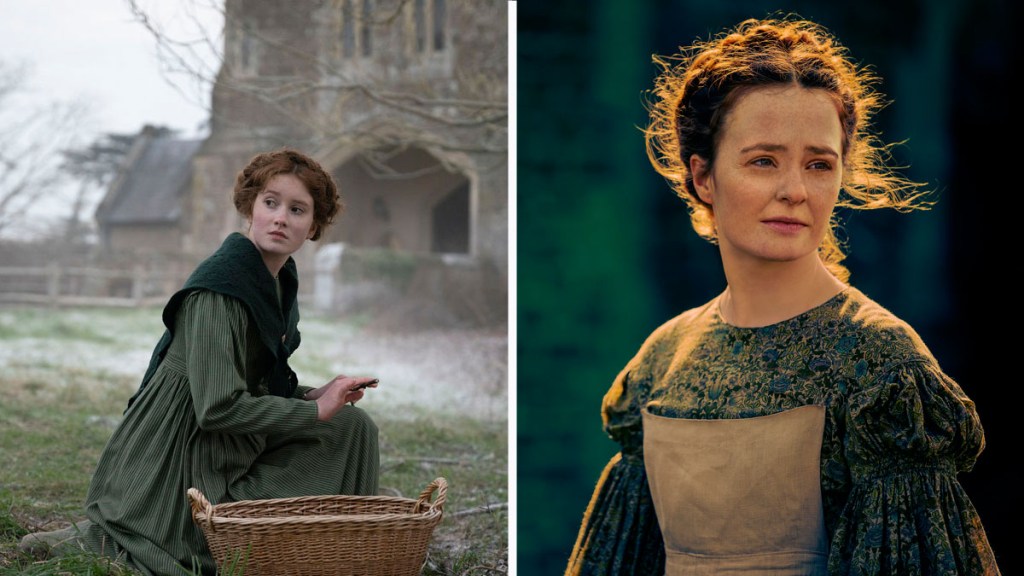 Before playing Young Biddy, Pip's childhood companion from the village, Bronte Carmichael has appeared as Mon Mothma's daughter Leida in Andor, one of Varys' little bird spies in Game of Thrones' final series, and opposite Domnhall Gleeson in Christopher Robin. Biddy's older character is played by Laurie Ogden, a new talent from Northern Ireland whose biggest screen gig to date is 2021 Sky Clarice Cliff biopic The Colour Room.
Owen McDonnell as Joe Gargery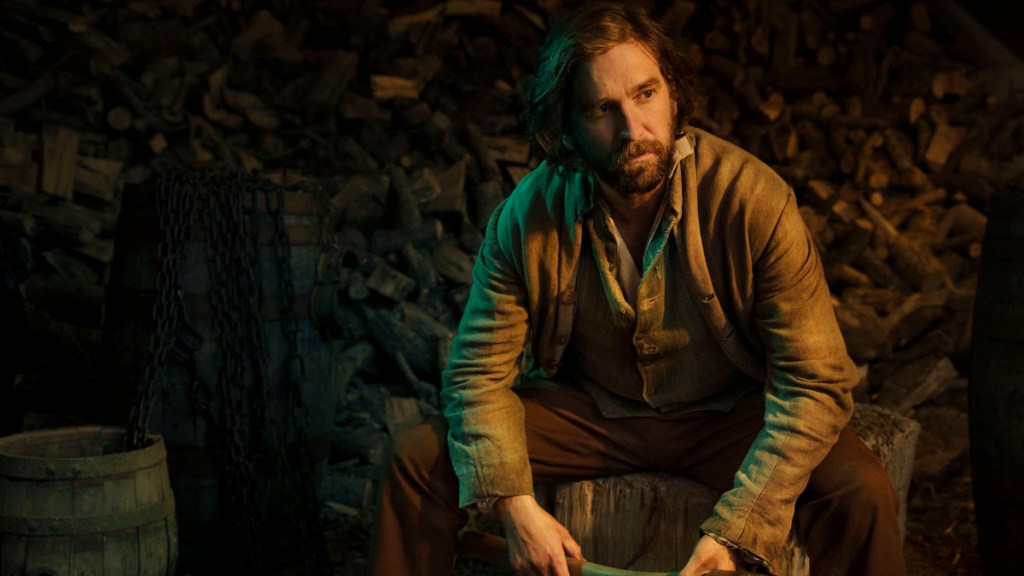 Killing Eve fans will recognise Pip's brother-in-law Owen McDonnell as Niko, the husband to Sandra Oh's character Eve. Irish actor McDonnell has a long list of screen credits, recently including crime dramas The Bay, The Holiday and Silent Witness. Here, he plays good-natured blacksmith Joe Gargery, Pip's childhood pal who's married to the boy's much older sister.
Tim Key as Mr Wopsle
Comedian, writer, actor and Taskmaster consultant Tim Key appears as the ridiculous Mr Wopsle, a local church clerk who attends Christmas lunch at the Gargery house in the early stages of the story. Fans will recognise Key as Sidekick Simon in the various Alan Partridge continuations, and recently as having appeared opposite Daisy May Cooper in The Witchfinder, and in Agatha Christie farce feature See How They Run, on top of guest roles in Stath Lets Flats, The End of the F***ing World, Detectorists and many more.
Great Expectations airs on Sunday on BBC One in the UK and on FX in the US.