News
Batwoman Season 2 Casts Victor Zsasz
Gotham Actor Alex Morf joins Batwoman Season 2 as Victor Zsasz, a villain who has seen plenty of screentime in other Batman adaptations of recent years.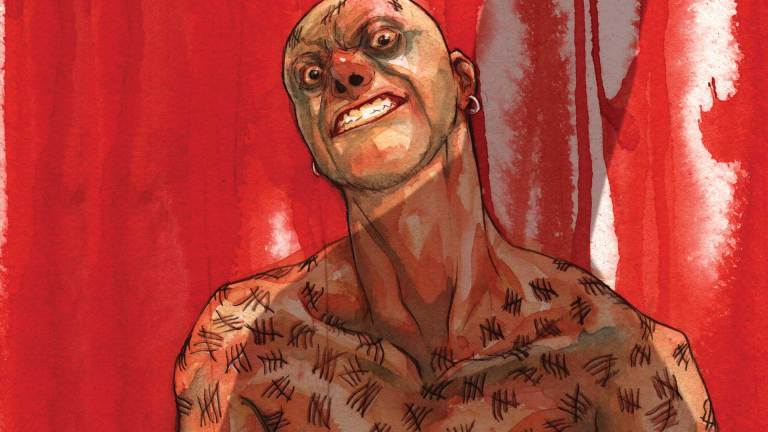 Batwoman Season 2 is already in for some pretty big changes, with Javicia Leslie taking up the mantle of the Bat. Now, she's got a villain to face, as well.
Alex Morf will be joining the cast of Batwoman as the vicious serial killer Victor Zsasz for the show's second outing, according to reporting from EW. Morf makes the move to Batwoman from another Bat-adjacent show, Gotham, where he turned in a couple of episodes as Sykes, a gang leader during the No Man's Land story. Morf's resume is dotted with comic book shows, with a stint on Daredevil too.
Zsasz was created in the early 1990s by Norm Breyfogle and Alan Grant. In the comics, he's a nihilistic serial killer, murdering people to liberate them from the pointlessness of the world, and carving a tally mark into his skin to commemorate their demise. He's fairly low key for a Batman villain, to be honest. That might help explain why he's made his way into other adaptations so frequently.
He was featured somewhat prominently in Christopher Nolan's Batman Begins as the Falcone enforcer put away by Rachel Dawes, who comes back in the movie's climax to attack her. He also showed up in the delightful Birds of Prey as an enforcer for Roman Sionis, also delighting in murdering and tracking his kill count. And he appeared on Gotham, played by Anthony Carrigan, as a murderous enforcer with some very fluid loyalties.
The CW's official character description describes Zsasz as ″a charismatic, skilled hitman with high, unpredictable energy. He proudly carves tally marks onto his skin for every victim he kills," right in line with his other portrayals. And despite his lack of panache relative to Gotham's other mass murderers, Zsasz has always been a dangerous foe for the Bat family, and should pose a serious threat to the new Batwoman.
Leslie joined the cast of the show after season one's series lead, Ruby Rose, departed. She told a FanDome panel that she's excited to take on the character of Ryan Wilder, the new Batwoman, because she can relate to her. "You know, when I read the character description, it was definitely me. You know, it's like goofy? Me. Badass? Me," she said "A person that doesn't like to be told what to do, a person that does not like to follow the rules…I love the fact that Ryan was just who I am, just a hot mess."
For more on Batwoman Season 2, stick with Den of Geek!