News
Batwoman Season 2 Casts Shivani Ghai as Safiyah
Batwoman has made its next major casting announcement: Shivani Ghai will be Safiyah in Season 2.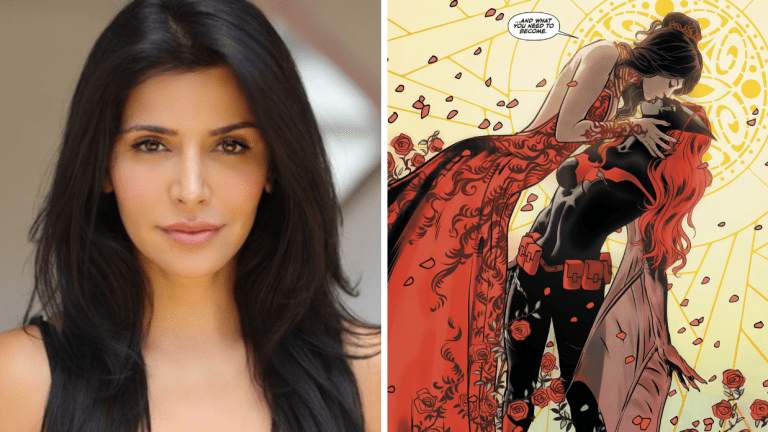 The news of Ruby Rose's departure from Batwoman Season 2 not only left the future of the Kate Kane character up in the air, but also the entire world of the show, which is built around the relationships Kate has with her friends, family, and colleagues. Now that we know Javicia Leslie will be stepping up to take the Batwoman mantle in Season 2, and that she will be playing Ryan Wilder, we're desperate to know if she'll be bringing any other new characters with her. Well, we just got another major casting announcement: The CW has hired Dominion actress Shivani Ghai to play Safiyah Sohail, one of Batwoman's lovers from the comics, who has a history with Alice in the Batwoman TV show.
Much of what we learn about Safiyah in the comics is backstory. We know that she used to be the leader of the pirate island of Coyana and that she and Kate Kane were lovers for a year back in the day. Later, Safiyah takes control of an organization dedicated to the Hindu goddess Kali, known as the Many Arms of Death. In the Batwoman TV show, the story has been hinting that Safiyah will have a larger role in the series moving forward for a while. After all, it was Safiyah who hired the Rifle to obtain a weapon that can penetrate the Batsuit.
As first reported by FandomWire (and then confirmed by TVLine), Ghai's Safiyah will be a recurring character in Season 2. The official character describes: "[She is a] fiercely protective ruler of a small community on the island of Coryana. A woman with as many enemies as aliases, she is compassionate and charismatic with both physical and psychological prowess. She is beloved by her people and will stop at nothing to protect what's hers. No one goes unnoticed by Safiyah, specifically when it comes to those who have encountered the Desert Rose." Safiyah sounds very cool. I'm curious to see what her relationship with Ryan will look like.
Speaking to TVLine about waiting until Season 2 to bring on the character, Batwoman showrunner Caroline Dries said: "I didn't want to bring her on in Season 1, because I think she would have gotten lost with Hush and all the cool stuff we were doing with Batwoman coming into her own, and obviously Batwoman and Alice. So we just hinted at her. But now that we've established her as a person that Alice is terrified of, I'm excited to bring her in as the Big Bad, at least from Alice's point of view, because she's the one person, we'll find out, knows how Alice's mind works, and is able to manipulate her."
Batwoman Season 2 will premiere in 2021.