Features
Ballers Is Still Dwayne Johnson's Best Role
As the HBO series Ballers finds a new audience on Netflix, here's why it signals a lost era for Dwayne Johnson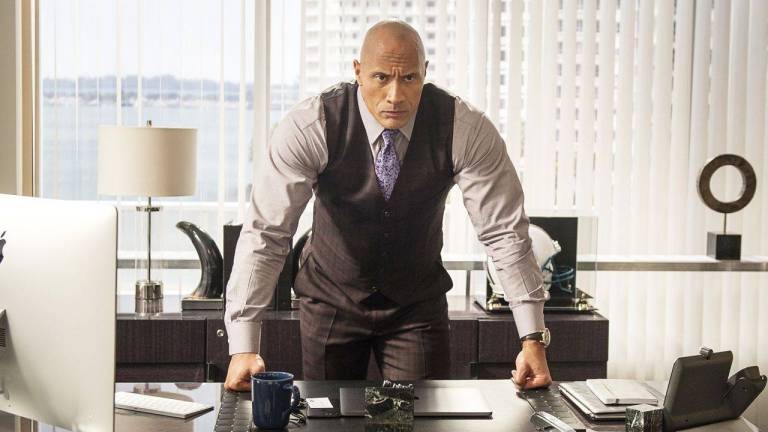 As Warner Bros. Discovery rethinks its streaming and licensing strategy, the studio has begun to license out several of its HBO and Max properties to outside streaming services. Among these shows is Ballers, the sports comedy drama starring and executive produced by Dwayne "The Rock" Johnson, which ran for five seasons from 2015 to 2019. Now available to stream on Netflix, Ballers has enjoyed a resurgence in popularity thanks to the change in platforms, opening up the show to new, bigger audiences. Ballers has the distinction of being led by Johnson in his most nuanced and well-rounded role to date, providing a surprising amount of vulnerability for the global superstar.
Created by Stephen Levinson, Ballers follows Spencer Strasmore (Johnson), a former NFL player who parlays his life experiences to become a financial manager to current NFL athletes. As Spencer expands his business into a growing empire within the professional sports industry, he has to contend with both figures from his complicated past and fiery athletes at the top of their game. Among these is Ricky Jerret (John David Washington), a gifted but volatile wide receiver whose personality gets him in trouble on and off the field.
For all his swagger and expensive suits, Spencer is a complete personal disaster when we first meet him. On a date in the show's opening scene, Spencer tries to make a cash withdrawal for a night out on the town only to learn from the ATM that his account has been overdrafted. Though coming from a celebrated athletic career, Spencer contends with physical ailments from injuries incurred in the NFL that continue to painfully manifest themselves years after his retirement. To woo and maintain clients, Spencer has to engage in some questionable activitis, including bribery and deception all in the name of good business.
Simply put, Spencer Strasmore is a much more complex character than Johnson is normally associated with, still the ever-smiling and confident good guy, but with a tremendous amount of turmoil raging below the surface. Spencer ultimately comes out on top, but the road to every victory is hard-fought as he hustles and plays whatever favors he has to succeed.
Ballers comes at the tail end of a more varied period in Johnson's acting career, premiering as his leading man status is unmistakably cemented by blockbuster hits like 2015's San Andreas and 2016's Central Intelligence. Johnson had successfully transitioned to the big screen over a decade prior, but with more modest successes and appearing in larger ensembles, including the Fast & Furious and G.I. Joe franchises.
During this period leading up to Ballers' premiere, Johnson would take more creative risks showcasing his range, from a memorable comedic turn in 2010's The Other Guys to the 2013 Michael Bay film Pain & Gain. The latter movie, in particular, stars Johnson, alongside Mark Wahlberg and Anthony Mackie, as bodybuilders who are buffoonishly stupid as they are criminally conniving. Johnson's character, Paul Doyle, is an impulsively violent man with spending problems and a nasty drug habit, character traits unheard of from Johnson's acting choices in the past several years.
This isn't to say that Johnson's recent roles are without character flaws, range, and are nominally unstoppable. The Jumanji films gently poke fun at Johnson's musclebound image for well-earned laughs while Luke Hobbs, Johnson's fan-favorite Fast & Furious character has been soundly knocked around by a number of formidable foes. However, it wouldn't be inaccurate or unfair to say that Johnson has been regularly playing it safe with the projects that he chooses. Ballers and Pain & Gain show an actor capable of enormous depth, using his physical appearance to his advantage as a thespian. By comparison, projects like 2018's Rampage feel like a relatively made-to-order action fare.
Ballers feels like the heir apparent to HBO's Entourage on the surface, following a predominantly male cast as they pursue their career ambitions in a very public entertainment field. But for all the ardent machismo and wish-fulfillment that comes with the lifestyles that its main characters indulge in, Ballers offers a more complicated role for Johnson that comes with the widest range in a single character that Johnson has played in his entire career. Hopefully, with more eyes on the show thanks to its arrival on Netflix, audiences will take notice and fuel interest for similarly nuanced roles in Johnson's future.
All five seasons of Ballers are now available to stream on Netflix.