News
Next James Bond: Dwayne Johnson Throws His Hat in the Ring
Dwayne Johnson cites an interesting family legacy when expressing his desire to play the next James Bond.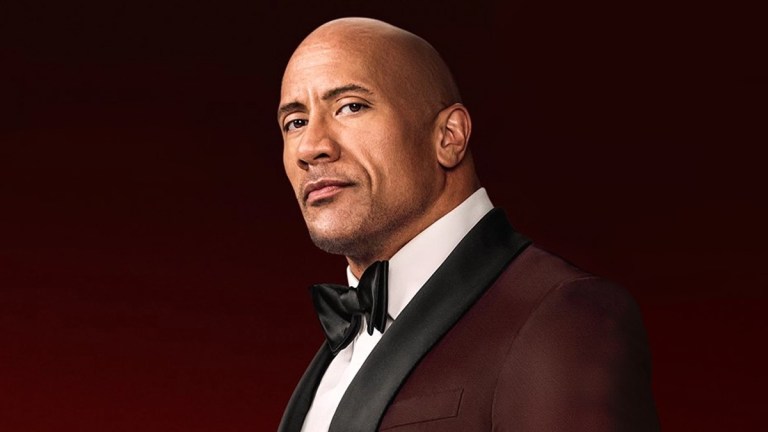 With the coveted role of James Bond now vacant, there's obviously no shortage of prominent actors attempting to generate enough public interest for consideration. Indeed, the latest such instance highlights the enduring desirability of the gig, since it comes from the highest-paid actor in the film industry, Dwayne Johnson. While the mere thought of the muscle-bound, bald 6' 5" former American wrestling phenomenon as a suave, seductive, martini-sipping British agent with a license to kill might be hard for fans to fathom for several reasons, the role would actually fulfill a family legacy for Johnson directly related to the Bond franchise's past.
Johnson is likely focused on the idea of playing a hard-hitting government agent, seeing as he's promoting his role as F.B.I. special agent John Hartley in recently-dropped Netflix action-comedy Red Notice, in which he co-stars with Ryan Reynolds and Gal Gadot. After all, the character has been thrust into an opulent international case centered on ancient jewel-encrusted eggs and pursues the alluring elite thief who covets them. Moreover, he even sports some James-Bond-esque sartorial choices. Thus, a consequential bit of trivia is brought up in a video interview with Esquire, specifically that Johnson's wrestling-great grandfather, "The High Chief" Peter Maivia, played a hulking henchman who tangled with the original Bond himself.
"Yes, my grandfather was a Bond villain in You Only Live Twice with Sean Connery," explains Johnson. "It was very, very cool. And I would like to follow in his footsteps and be the next Bond. I don't wanna be a villain. Gotta be Bond."
Contextually, Maivia played a colossal car driver with whom Connery's Bond runs afoul while breaking into the Tokyo chemical facility of You Only Live Twice's designated big bad and secret SPECTRE member, Mr. Osato (Teru Shimada). While he initially gets the better of Bond and hauls the agent—who's feigning unconsciousness—over his shoulder, dropping him onto an office couch, a rough and dirty tussle ensues, as an overmatched Bond manages to end the frantic fight—which quickly devolves into a hardcore professional wrestling match—with the makeshift weapon of a sculpture. The unnamed character was the only acting role that Maivia would ever field, and he would continue his illustrious in-ring career until his death in 1982 at the young age of 45.
So, does having a grandfather who had a short-but-impactful onscreen scrap with Sean Connery fulfill some kind of crucial, unwritten prerequisite for being the new Bond? Of course not, and neither does another outrageous interview anecdote about why Johnson's extreme hydration workout regimen requires him to pee in a bottle at the gym. In fact, it's pretty clear that Johnson is being a bit cheeky in his comment about wanting to be the new Agent 007—not that he'd likely reject such an offer should it somehow come his way.
While, from the standpoint of physical attributes and ethnicity, the possibility is greater now than ever that the next Bond won't be a franchise-traditional white male, there are notable reasons why Johnson's casting is extremely unlikely, namely that he's already a global superstar recognized from myriad movies and the world of wrestling. Indeed, the Bond franchise tends to cast actors who—while not exactly obscure in every instance—would nevertheless stand to be elevated by the role, not the opposite. Additionally, he turns 50 next year, which wouldn't lead to a lengthy run. Moreover, he's not British. The closest to a non-Brit being cast was Australian actor George Lazenby, whose run as the second Bond would be contained to 1969's On Her Majesty's Secret Service.
Pertinently, the collective conversation about who will directly follow the redefining, magnificent 15-year run of Daniel Craig as Bond never significantly included Johnson. Rather, besides knee-jerk dream-casting of Idris Elba, it has primarily centered on conventional choices like James Norton, Tom Hardy, Luke Evans and even Henry Cavill, whose status as the current cinematic Superman remains ambiguous even as fans speculate on the possibility that Johnson's upcoming DC Comics antihero movie, Black Adam, could eventually lead to a bombastic battle between the two at some point.
Yet, an even stronger bet seems to be Regé-Jean Page, who, after becoming the clear breakout star of recent Netflix smash hit series Bridgerton, shockingly—some would say conspicuously—quit after just one season. With Page, the franchise will have secured a certified surging sex symbol who would also happen to be the first black Bond. Such a casting would be a development that makes sense given the climactic events of Craig's recently-released franchise swan song, No Time to Die—we'll spoil no more than that. The choice, however, won't even be considered until 2022, according to producers Barbara Broccoli and Michael G. Wilson.
For now, as Johnson continues to fill his bottles, you can catch your fill of Johnson—and Ryan Reynolds and Gal Gadot—in Red Notice, which is streaming on Netflix right now.