News
Amazon Prime Video New Releases: November 2023
As the cosy holiday season gets underway on Prime Video this November, the extremely uncosy Invincible returns for round two.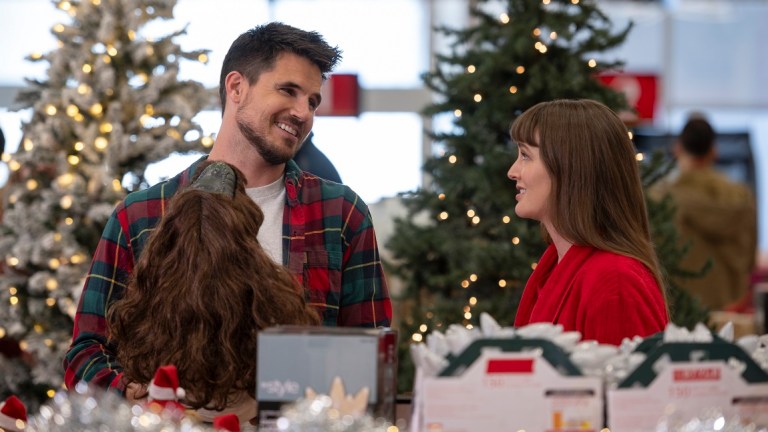 Prime Video has a fair amount in store for subscribers in November, as the uber-violent hit animated show Invincible returns for its highly anticipated second season. Based on the iconic comic book by Robert Kirkman, Cory Walker, and Ryan Ottley, season two will find super-powered protagonist Mark attempting to rebuild his life after finding out the truth about his father Nolan.
Elsewhere on the streamer, the producing team behind the James Bond movies are out to spin the franchise in a completely different direction by debuting their curious new globe-trotting adventure series, pitched somewhere between a quiz show and a treasure hunt. 007: Road To A Million features Brian Cox as the game's "mastermind", watching over the contestants as they try to win a million quid.
Here's everything coming to Amazon Prime Video and Freevee this month. Amazon Originals are accompanied by an asterisk!
New on Amazon Prime Video – November 2023
November 1
10 Things I Hate About You (1999)
12 Dates of Christmas (2011)
17 Again (2009)
2 Fast 2 Furious (2003)
A Christmas in Vermont (2016)
A Christmas Wedding Tail (2011)
A Family Thing (1996)
A Home of Our Own (1993)
All The President's Men (1976)
Allan Quatermain And The Lost City Of Gold (1987)
Along Came a Spider (2001)
An American In Paris (1951)
Annapolis (2006)
Bad Influence (1990)
Batman (1989)
Batman & Robin (1997)
Batman Forever (1995)
Batman Returns (1992)
Braveheart (1995)
Breakheart Pass (1976)
Catwoman (2004)
Chaplin (1993)
Chicago (2003)
Christmas Cupid (2010)
Christmas with the Kranks (2004)
Coffy (1973)
Conan O'Brien Can't Stop (2011)
Courageous (2011)
Crank (2006)
Deck The Halls (2006)
Desperate Hours (2022)
Dom Hemingway (2014)
Eight Crazy Nights (2002)
Fast & Furious (2009)
Fast Five (2011)
Fat Albert (2004)
Fatal Attraction (1987)
Foxy Brown (1974)
Ghosting: The Spirit Of Christmas (2019)
Heaven Is For Real (2014)
Hollow Man (2000)
Hope Springs (2012)
How to Train Your Dragon (2010)
Igor (2008)
Jurassic Park (1993)
Jurassic Park III (2001)
Just Go With It (2011)
Killing Them Softly (2012)
Knight And Day (2010)
Little Fockers (2010)
Love & Other Drugs (2010)
Man of the West (1958)
Master And Commander: The Far Side of the World (2003)
Meet the Fockers (2004)
Meet the Parents (2000)
Miracle on 34th Street (1947)
Mortal Kombat (2021)
No Way Out (1987)
Notting Hill (1999)
Radio Days (1987)
Raging Bull (1980)
Richie Rich's Christmas Wish (1998)
Same Time, Next Christmas (2019)
Scrooged (1988)
Shark Tale (2004)
She-Devil (1989)
Showgirls (1995)
Surviving Christmas (2004)
That Awkward Moment (2014)
The Babysitter (1995)
The Bodyguard (1992)
The Dogs Of War (1981)
The Eiger Sanction (1975)
The Fast and the Furious (2001)
The Fast & Furious: Tokyo Drift (2006)
The Fault in Our Stars (2014)
The Gospel According to André (2018)
The Horse Soldiers (1959)
The Lost World: Jurassic Park (1997)
The Other Boleyn Girl (2008)
The Package (1989)
The Perfect Holiday (2007)
The Prince of Egypt (1998)
The Running Man (1987)
The Terminal (2004)
The Uninvited (2009)
Thunderbolt and Lightfoot (1974)
Tim & Eric's Billion Dollar Movie (2012)
Two Weeks (2006)
Uncle Buck (1989)
Unforgiven (1992)
Untamed Heart (1993)
Valkyrie (2008)
Veggietales: Christmas Sing-Along Songs! (2020)
Veggietales: It's A Meaningful Life (2010)
Veggietales: Merry Larry and the True Light of Christmas (2013)
Veggietales: Saint Nicholas – A Story of Joyful Giving (2009)
Veggietales: The Best Christmas Gift (2010)
Veggietales: The Little Drummer Boy (2011)
Veggietales: The Star of Christmas (2002)
Veggietales: The Toy That Saved Christmas (1996)
Vera Cruz (1954)
What's Eating Gilbert Grape (1994)
Wild Hogs (2007)
Windtalkers (2002)
Witness For The Prosecution (1957)
You Again (2010)
November 2
*Thursday Night Football (2023)
November 3
*Los Billis (2023)
*Invincible S2 (2023)
*Romancero (2023)
November 9
November 14
November 16
Accepted (2006)
Smokin' Aces (2007)
Smokin' Aces 2: Assassins' Ball (2010)
November 17
*Amar É Para Os Fortes (Love Is For The Strong) (2023)
*Twin Love (2023)
November 21
November 15
Harina, El Teniente Versus El Cancelador S2 (2023)
November 16
American Horror Story S11 (2022)
November 17
*Maxine's Baby: The Tyler Perry Story (2023)
November 23
November 24
*LOL S3 (2023)
*Elf Me (2023)
November 25
November 28
New on Freevee – November 2023
November 1
50 to 1 (2014)
A Fistful of Dynamite (1971)
Arkansas (2020)
At First Sight (1999)
Bad Boys (1995)
Bad Boys II (2003)
Belfast (2021)
Bio-Dome (1996)
City of God (2002)
Country Strong (2010)
Crazy Rich Asians (2018)
Duel at Diablo (1966)
Ernest Saves Christmas (1988)
Evil Dead (2013)
Guns of the Magnificent Seven (1969)
Hop (2011)
Kicking & Screaming (2005)
Lawman (1971)
Lions for Lambs (2007)
Men in Black 3 (2012)
Paddington 2 (2017)
Phantom (2013)
Rango (2011)
Return to Me (2000)
Rob Roy (1995)
Running Scared (1986)
Snitch (2013)
Booksmart (2019)
Species: The Awakening (2007)
The Barefoot Contessa (1954)
The Bourne Identity (2002)
The Bourne Legacy (2012)
The Bourne Supremacy (2004)
The Breakfast Club (1985)
The Great Escape (1963)
The Hitman's Wife's Bodyguard (2021)
The Hitman's Bodyguard (2017)
The Hurricane (1999)
The King and I (1999)
The Last Waltz (1978)
The Legend of Frosty the Snowman (2005)
The Long Riders (1980)
The Madness of King George (1994)
The Magnificent Seven Ride! (1972)
The Other Woman
The Purple Rose of Cairo (1985)
The Vikings (1958)
November 4
November 8
November 9
November 10
Vic the Viking (2019)
Christmas Checklist (2022)
November 17
A Winter Romance (2021)
*EXmas (2023)
Side Effects (2013)
November 25
November 29
*Pretty Hard Cases S3 (2023)