News
Citadel Season 2 and Citadel: Diana – What's the Difference?
Prime Video's expensive globe-trotting spy franchise Citadel is coming back for both a second season and a spinoff.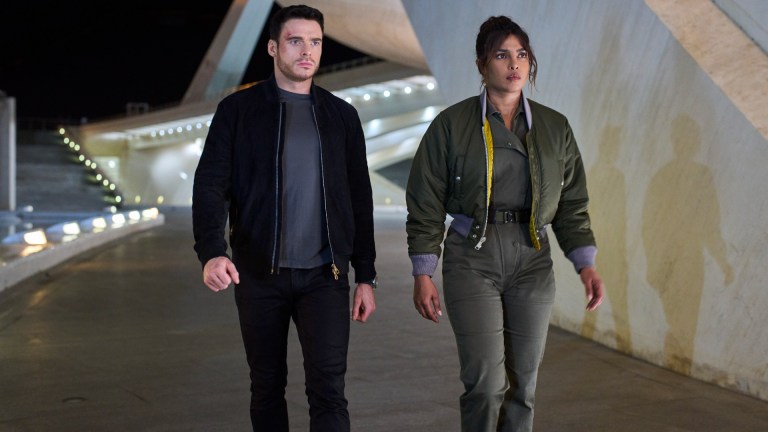 Much of the discussion surrounding Amazon Prime Video spy series Citadel is about just how gosh darn expensive the whole thing was to make. With a reported production budget of around $300 million, Citadel is one of the most expensive TV series in history, despite its first season featuring only six episodes all well under one hour long.
Even here at your friendly neighborhood Den of Geek, we wondered how a simple spys-to-lovers two-hander could end up with such a hefty price tag. With the conclusion of Citadel season 1's sixth and final episode of May 26, however, we're finally starting to get a better idea of where all that money went.
It turns out that Citadel season 1 will be followed up with not only a second season but also Citadel: Diana, the first of what Amazon hopes is surely many spinoffs. Despite what you may have seen on some less enlightened corners of the internet, Citadel season 2 and Citadel: Diana are two distinct entities – at least one of which will be arriving to Prime Video within a year or so. Allow us to explain the difference between the two.
Citadel Season 2
Contributing to some of the confusion is the way that Prime Video announced the rollout of Citadel season 2 on May 25 and Citadel: Diana on May 26. Rest assured, they are two different things.
The Citadel season 2 announcement made clear that the second season of the show would still feature lead characters Mason Kane (Richard Madden) and Nadia Sinh (Priyanka Chopra Jonas) as they continue their adventure to take down evil spy syndicate Manticore and piece together what happened to their fallen Citadel. Also of note is that many of the people behind the scenes will remain intact for season 2. This is significant given that a contributor to the show's inflated initial budget was creative turnover. Executive producer David Weil is set to return as showrunner and this time around Joe Russo will direct all episodes.
There is no early word on when Citadel season 2 may premiere or even begin filming but Amazon seems keen to fast track it as it boasts that the show is its second most-watched new original series outside the U.S.
Citadel: Diana
Speaking of Citadel's claimed success outside of the U.S. – this was always designed to be an international franchise. In even the earliest reporting about Prime Video's mysterious Russo Bros. show, Amazon made it clear that it also planned multiple spinoffs set around the globe that would follow the story of Citadel in different cultural environments – highlighting Italy, India, and Mexico as early filming options.
At the conclusion of Citadel season 1, the show provides a brief teaser for the first of those spinoffs in what they're calling the "Citadel Spyverse." Citadel: Diana will take place in Italy and star Matilda De Angelis (The Undoing) as the central character. Here is a first look at Diana:
Prime Video notes that "Diana was locally created, produced, and filmed in Italy, with production wrapping earlier this year." This means the streamer is confidently able to forecast a 2024 release date with little concern as to how the ongoing WGA writers' strike might affect it.
The Russo Brothers and David Weil return as producers but otherwise the show had its own Italy-based production team led by showrunner Gina Gardini. While it's very possible that existing characters from Citadel season 1 could crossover or cameo in Citadel: Diana, it is still very much its own distinct chapter within the "Spyverse."
All six episodes of Citadel season 1 are available to stream on Prime Video now.