Features
2022 TV Preview: The Best New Shows to Watch
From Star Trek to The Lord of the Rings to a whole bunch of Marvel, these are the biggest and best new TV shows to watch out for in 2022!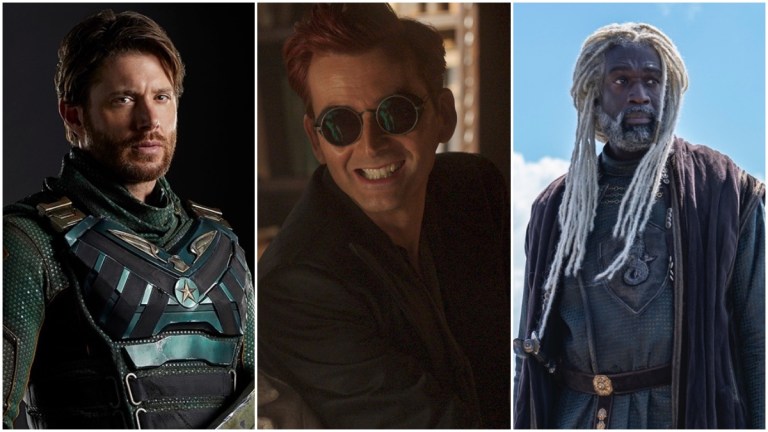 Strap in, everybody, it's time for another year of television.
After 2021 saw the "small screen" grow even bigger thanks to the introduction of the Marvel Cinematic Universe and one South Korean phenomenon, 2022 is set to try it out all over again.
Marvel is still set to be a factor this year with shows like Moon Knight, Ms. Marvel, and She-Hulk all pegged for releases on 2022. DC is also getting in on the action with The Suicide Squad's Peacemaker getting his own HBO Max show in January. And that's not even to mention the arrival of the oldest franchise of them all: The Lord of The Rings.
Throughout it all in 2022, we expect many shows to step out of the shadows of relative obscurity and surprise us with their quality and success. Before all that, however, here are some sure things to look forward to in the year to come.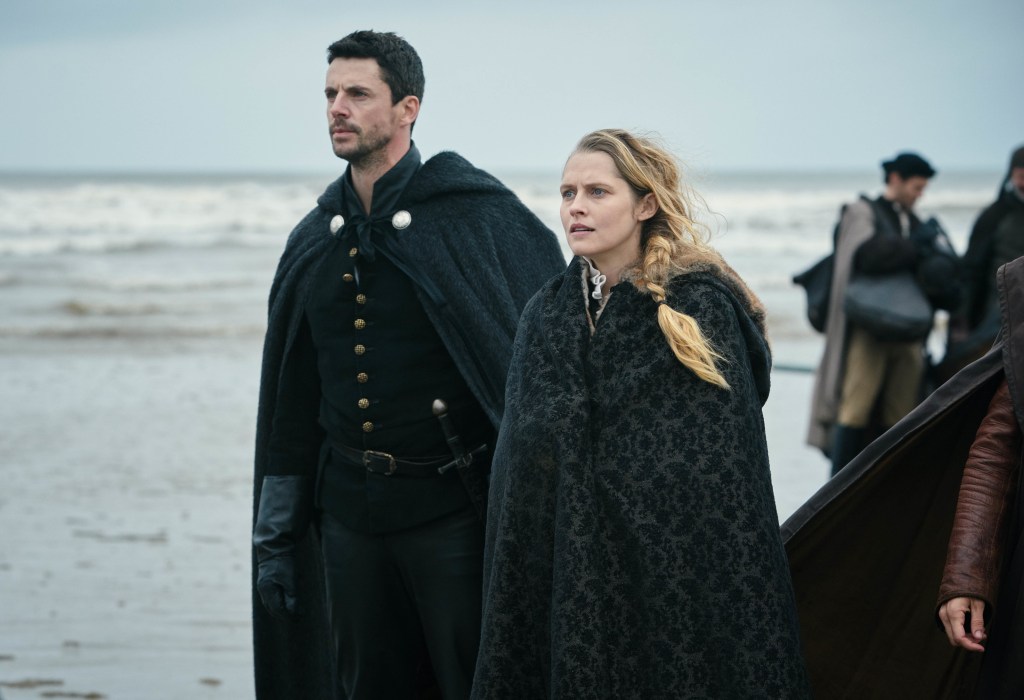 A Discovery of Witches S3
Release date: Jan. 7
The end is nigh for this polished, well-cast TV adaptation of Deborah Harkness' All Souls book trilogy. Season three brings Diana and Matthew back from Elizabethan England to the present day, where Peter Knox's forces of evil are waiting to snatch the Book of Life and destroy the vampires for good. But watch out, Knox! Diana's now a fully formed Weaver with a fiery dragon in her conjuring arsenal and a secret in her belly, so expect a fight.
This seven-episode final season concludes the story, which has been leading up to an almighty showdown between tradition and modernity. Will vampires, witches, and demons be allowed to unite, or will bigotry and prejudice continue to keep them apart? Expect magical fireworks, sparkling SFX, ghosts from the past, tragedy, and romance.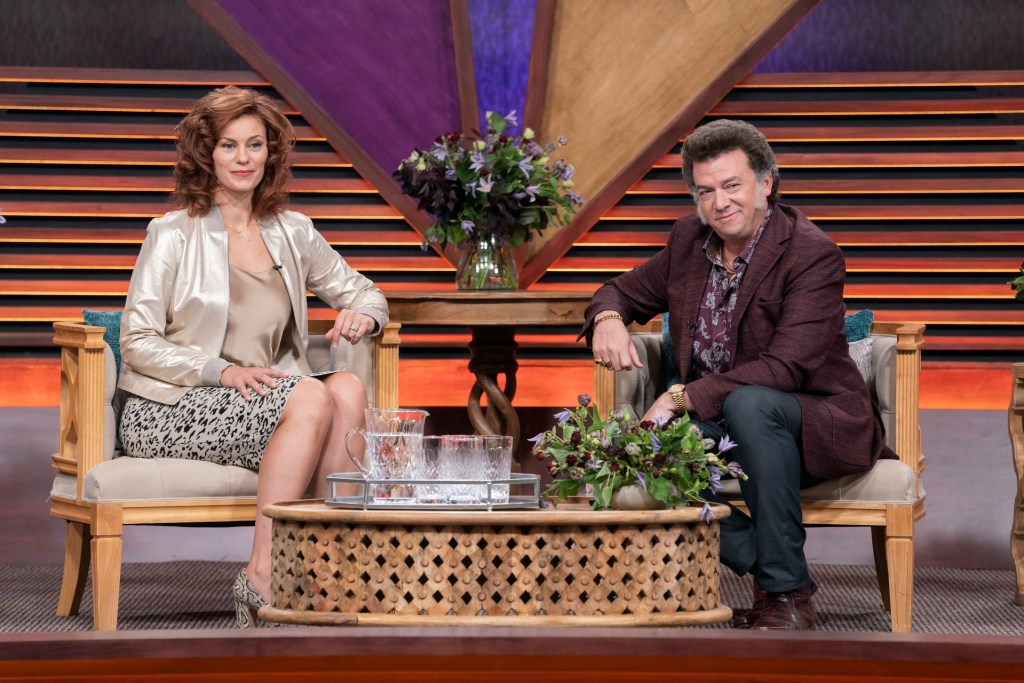 The Righteous Gemstones Season 2
Release Date: Jan. 9
After the ubiquitous pandemic delay, this show, which follows the televangelist Gemstone family, is returning for a second season. Led by John Goodman's patriarch, Eli Gemstone, this is a crime-comedy of God, greed, fame, and family—think Succession, but with fewer "fuck offs" and more "hallelujahs." Danny McBride is the creator and showrunner of the series and also stars as Jesse Gemstone, the hopeful heir to his father's network of megachurches.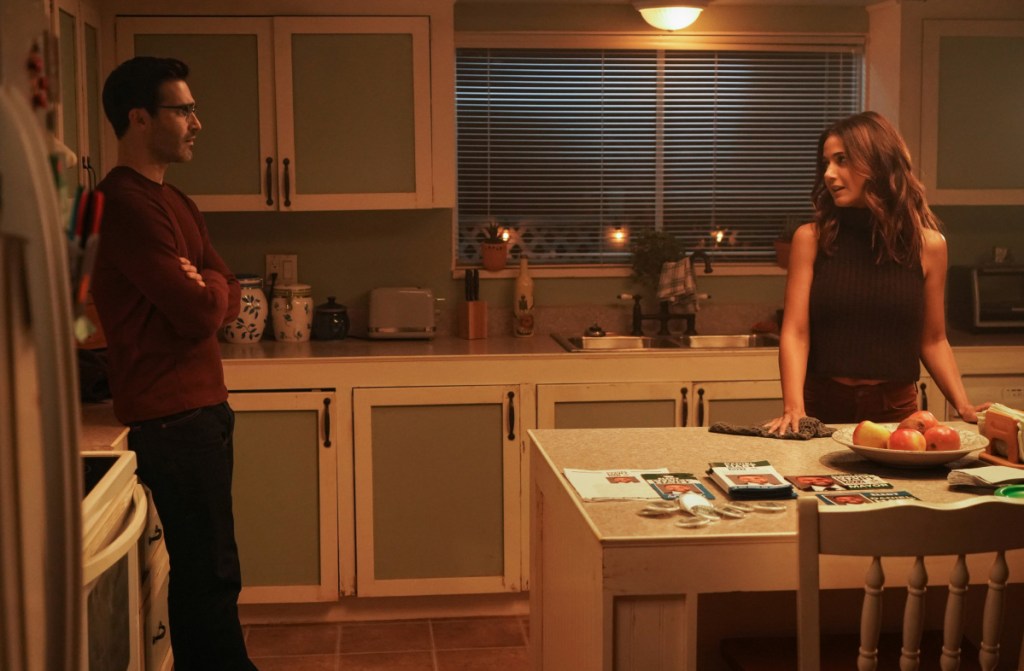 Superman & Lois Season 2
Release Date: Jan. 11
The first season of Superman & Lois took a surprising approach to the Man of Steel: what if Lois Lane and Clark Kent left Metropolis to raise their two teenage boys back in Smallville? And then the show surprised everyone by telling a story that involved rogue Kryptonians, super-powered teenagers, fan-favorite characters from the comics…and even high school football. Let's see what surprises season two has in store when it arrives early next year.
Naomi
Release Date: Jan. 11
One of DC's newest characters, Naomi is "a cool, confident, comic book–loving teenager" who has a "hidden destiny" awaiting her. And if you've been following her in the pages of DC Comics, you'll know that's a superheroic destiny of her own.
Created in the comics by Brian Michael Bendis, David Walker, and Jamal Campbell in 2019, Naomi (played by Kaci Walfall in the show) was quickly tapped to make the jump to the small screen in this series from Oscar nominee Ava Duvernay (who also wrote the first episode) and Jill Blankenship (Arrow). As for the title character's destiny, the show promises that "as Naomi journeys to the heights of the Multiverse in search of answers, what she discovers will challenge everything we believe about our heroes."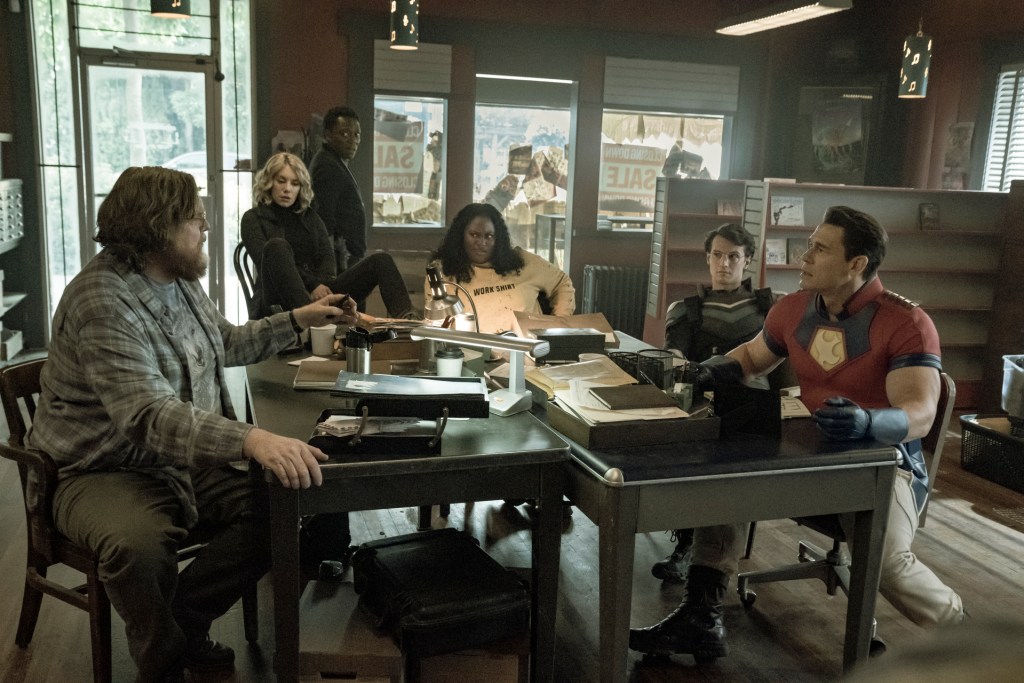 Peacemaker
Release Date: Jan. 13
There was a lot to love about James Gunn's raucous The Suicide Squad. And we mean a lot. A superstar cast of dozens, most of whom don't survive the movie, presented in all of the famed DC Comics series' head explode-y glory, tempered (if you can call it that) by a completely unfiltered and unfettered director who brought a hint of Troma gonzo and some Dirty Dozen-esque grit to the DCEU.
And yes, it would be difficult to choose favorites from that cast of colorful, vulgar, charming super-rogues, but John Cena's Peacemaker was a real standout. A primary-colored (and absurdly helmeted) superdickhead "who believes in peace at any cost, no matter how many people he has to kill to get it"—and who Cena was apparently instructed to play as "a douche-y, bro-y Captain America"—the character is nonetheless charming, hilarious, and a natural choice for a spin-off adventure.
Which is how we have Peacemaker, an HBO Max series that will be as hard-R rated as The Suicide Squad, and written by Gunn (who also directs five episodes), bringing his same quirky and ultraviolent sensibilities to the small screen as audiences love him for in cinemas. It wasn't the first HBO Max DCEU series we were expecting, but we're sure glad to see it.
Star Trek: Picard Season 2
Release Date: Feb.
Patrick Stewart returns as Jean-Luc Picard, once again taking us beyond the events of Star Trek: The Next Generation. This season looks like it will explore more of what's next for Seven of Nine (Jeri Ryan) and features the return of Picard's greatest nemesis, the godlike Q (John de Lancie) who has once again returned to test Picard and his crew.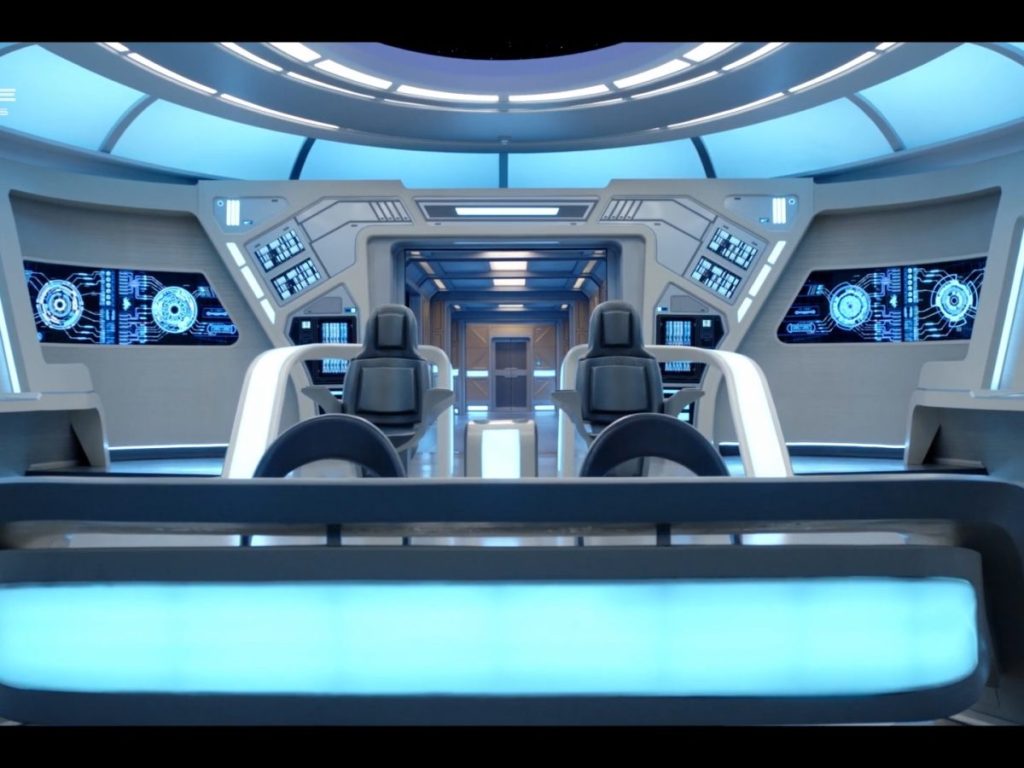 The Orville: New Horizons
Release Date: June 2
It has been so long since the second season of The Orville concluded (no new episodes have aired since April 2019) that they just went and gave the third season a brand new name! The Orville: New Horizons is the long-awaited third season of Seth MacFarlane's unlikely sci-fi comedy/drama, which has turned out to be more than just a Star Trek send-up.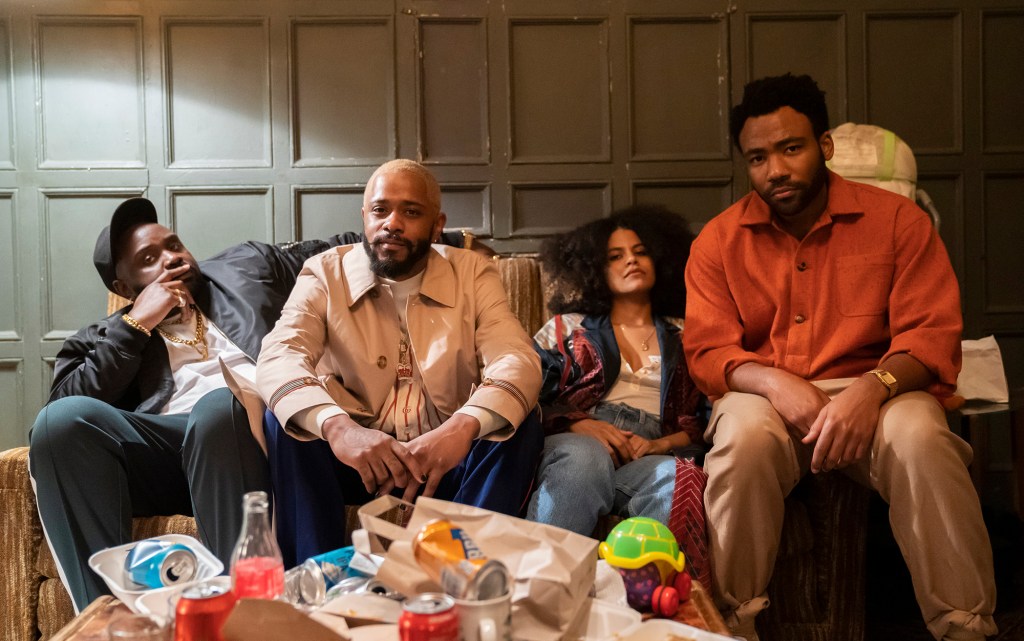 Atlanta Season 3
Release Date: March 24
If good things come to those who wait and great things come to those who wait very long, then season three of FX's brilliant Atlanta is going to be really, really great. After Atlanta season two wrapped in 2018, showrunner and star Donald Glover is finally ready to tell more stories inside his fascinating "Twin Peaks with rappers" universe.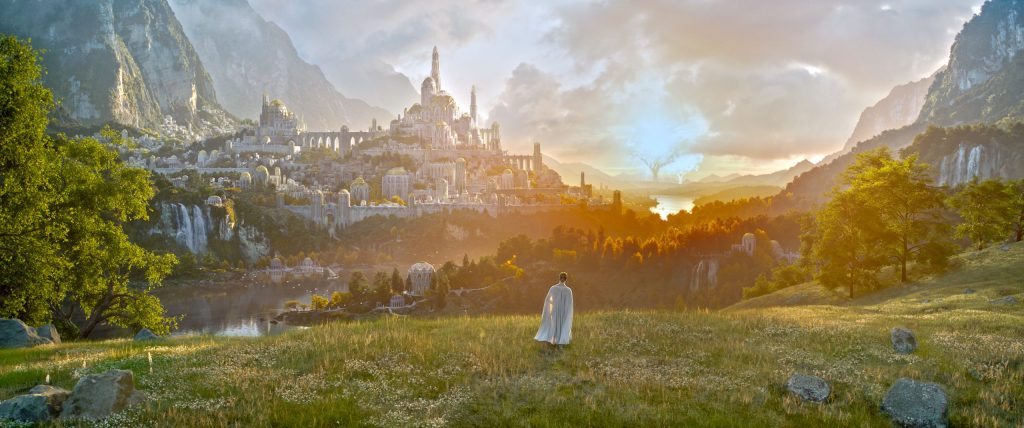 The Lord of the Rings
Release Date: Sept. 2
J.R.R. Tolkien's incredible Middle-earth saga is best known for the core trilogy of The Lord of the Rings novels, its beloved prequel, The Hobbit, and the six movies adapted from them. But Tolkien was a prolific writer, who laid out countless characters, histories, and tales that have yet to be explored on screen.
Far from being a reboot, Amazon Studios' The Lord of the Rings series takes place thousands of years before Tolkien's most famous stories "and will take viewers back to an era in which great powers were forged, kingdoms rose to glory and fell to ruin, unlikely heroes were tested, hope hung by the finest of threads, and the greatest villain that ever flowed from Tolkien's pen threatened to cover all the world in darkness."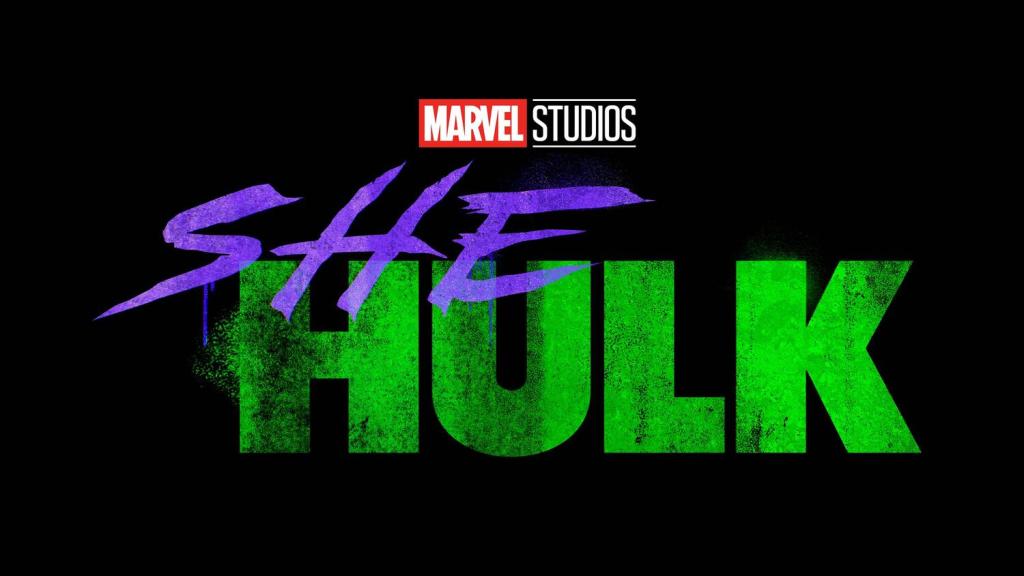 She-Hulk
Release Date: TBA
Ever wonder what the legal system looks like in a world full of superheroes and supervillains? Welcome to the world of She-Hulk, where lawyer Jennifer Walters (Tatiana Maslany) ends up with the power and strength of her green cousin, Bruce Banner (Mark Ruffalo). Other figures from Hulk lore will also appear, like Tim Roth's Abomination.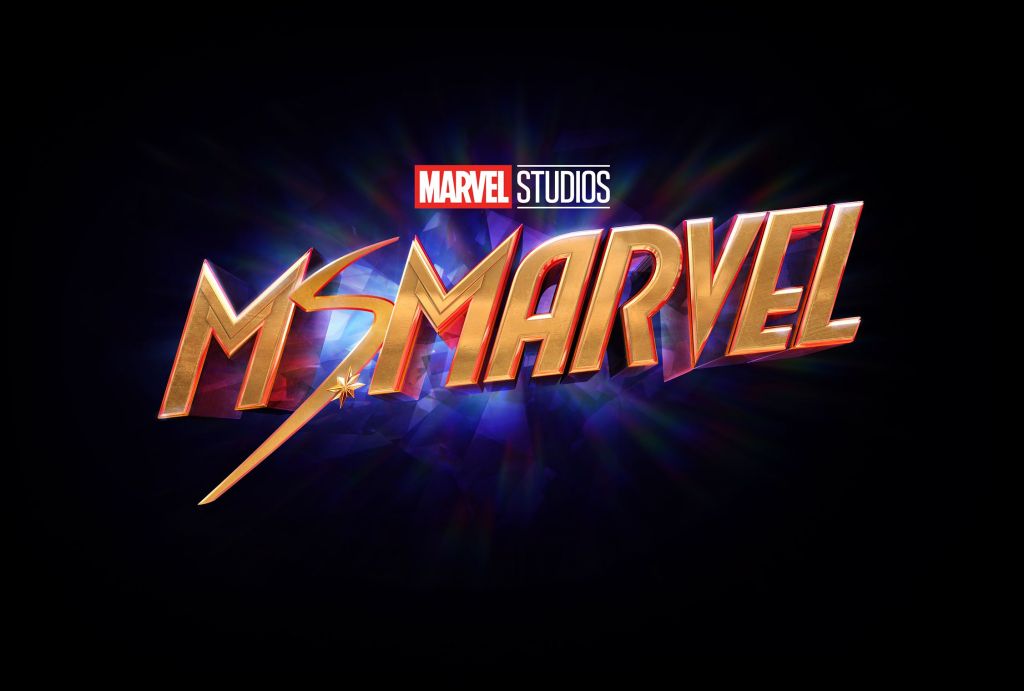 Ms. Marvel
Release Date: TBA
Meet Kamala Khan (Iman Vellani), a 16-year-old girl living in Jersey City…and perhaps the world's biggest Captain Marvel fan. So what happens when she gets super powers of her own? The MCU will explore what happens when a genuine superhero fan becomes a superhero herself when Ms. Marvel makes her debut on Disney+ in Summer 2022.
Moon Knight
Release Date: TBA
Oscar Isaac stars as Marc Spector, a former mercenary hiding a secret. Several secrets, it turns out, as Spector suffers from dissociative identity disorder and has multiple personalities. He's also the vigilante known as Moon Knight, the human avatar of an Egyptian god. Marc's been chosen to enforce his will—with deadly results.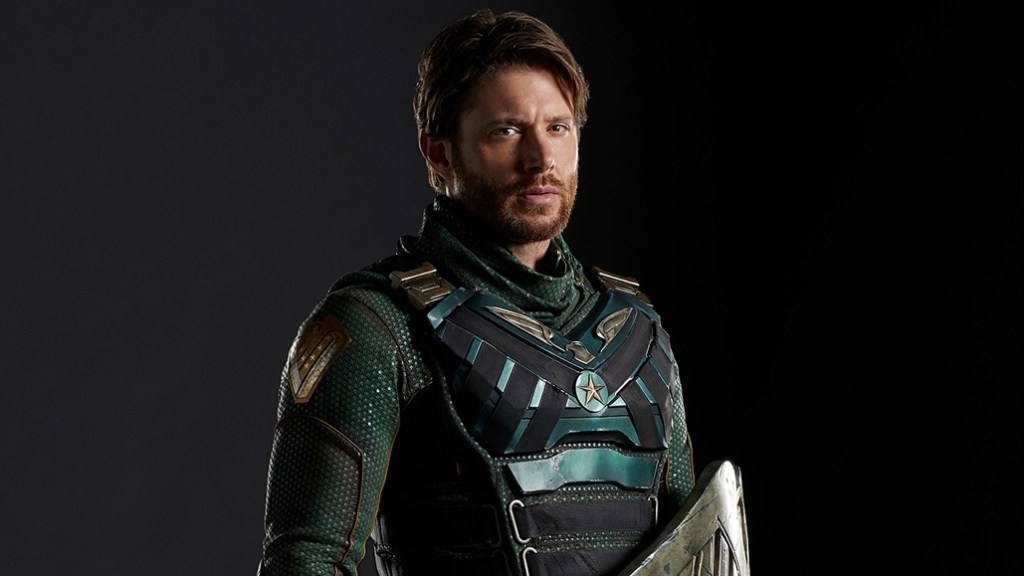 The Boys Season 3
Release Date: TBA
If you thought the last two seasons of The Boys were wild, strap yourselves in for a third season that will push the boundaries of shocking superhero satire to hitherto unforeseen levels of sex, betrayal, and ultraviolence. In season three, Supernatural's Jensen Ackles will join the cast as Soldier Boy, a barely-concealed take on Captain America who would trigger more than Steve Rogers' objections to naughty language.
We'll also be rejoining the Boys' and the Supes' ongoing clashes following that season two finale, where Homelander (Antony Starr) lost his grip on his estranged son, his woeful PR, and his already-shaky sanity. You can expect him to seek major payback on Billy Butcher (Karl Urban) and the gang for their transgressions against him. Oh, and if you're a fan of the comics, you'll be thrilled to learn that we'll be witnessing Herogasm in live-action during the third season. It promises to be one of the most depraved episodes of television ever made. For a show like The Boys, that's a selling point.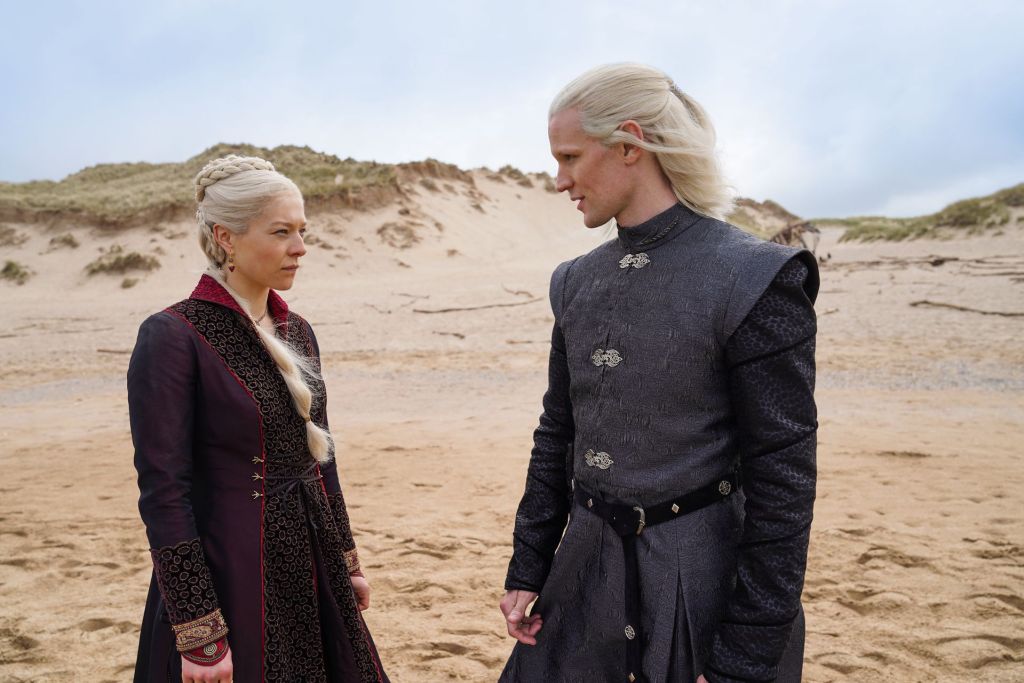 House of the Dragon
Release Date: TBA
The series finale of Game of Thrones was, let's say, not well-received. That's why when it came time to expand the franchise, HBO opted to look to Westeros' past rather than its future. House of the Dragon will draw much of its inspiration from George R.R. Martin's rich Thrones prequel text Fire & Blood. The story will take place more than 150 years before the events of Game of Thrones. The Targaryen dynasty is five kings in and looking quite strong, with a stable full of dragons to support its claim over the Seven Kingdoms.
It sure would be a shame then if some sort of petty family squabble of succession snowballed into an enormous, continent-shaking civil war… wouldn't it? Paddy Considine, Matt Smith, Emma D'Arcy, and many more make up a cast of Targaryens ready to dance with dragons. Showrunners are Miguel Sapochnik and Ryan Condal, with Condal and George R.R. Martin as co-creators. Many more Thrones projects are on the way and House of the Dragon has a chance to set a positive precedent for them all going forward.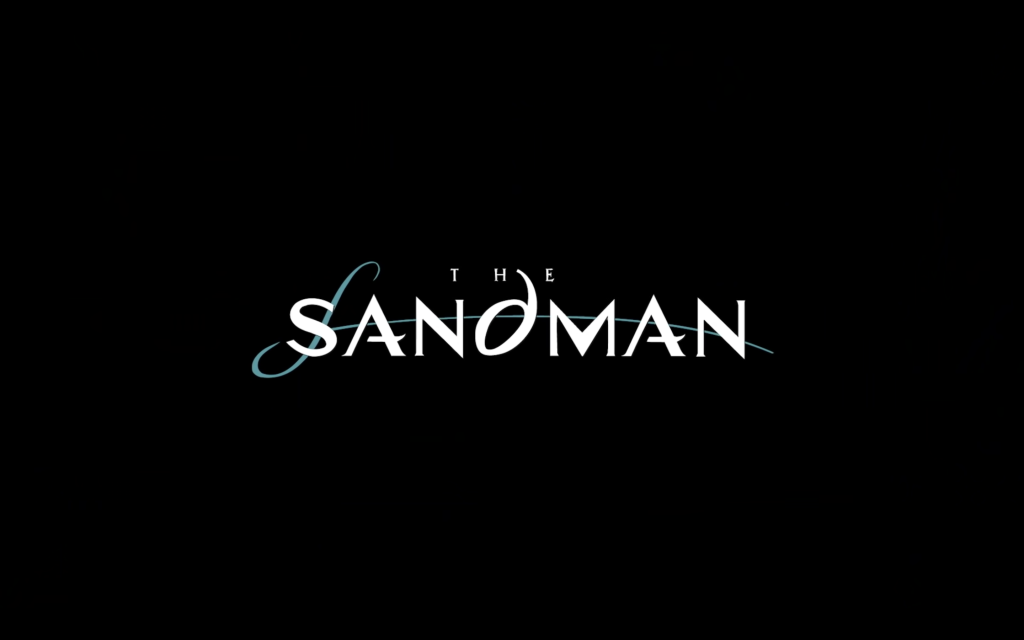 The Sandman
Release Date: TBA
For over 30 years, fans have dreamed of a live-action adaptation of The Sandman, DC's original adult fantasy series from the mind of Neil Gaiman and a parade of some of the best artists to ever grace the comic book medium. After years of false starts on a Sandman movie, Netflix has finally done what everyone always hoped someone would have the good sense to do: adapt The Sandman as a TV series.
The Sandman is a sprawling modern mythology about beings known as the Endless: Destiny, Death, Desire, Despair, Delirium, Destruction, and Sandman's protagonist, Dream. Starring Tom Sturridge as Dream, The Sandman boasts a cast that includes Gwendoline Christie, Boyd Holbrook, Charles Dance, Kirby Howell-Baptiste, Jenna Coleman and many more, and between the character posters and first peeks at footage, it looks exactly as lush, beautiful, and nightmarish as this series deserves to be.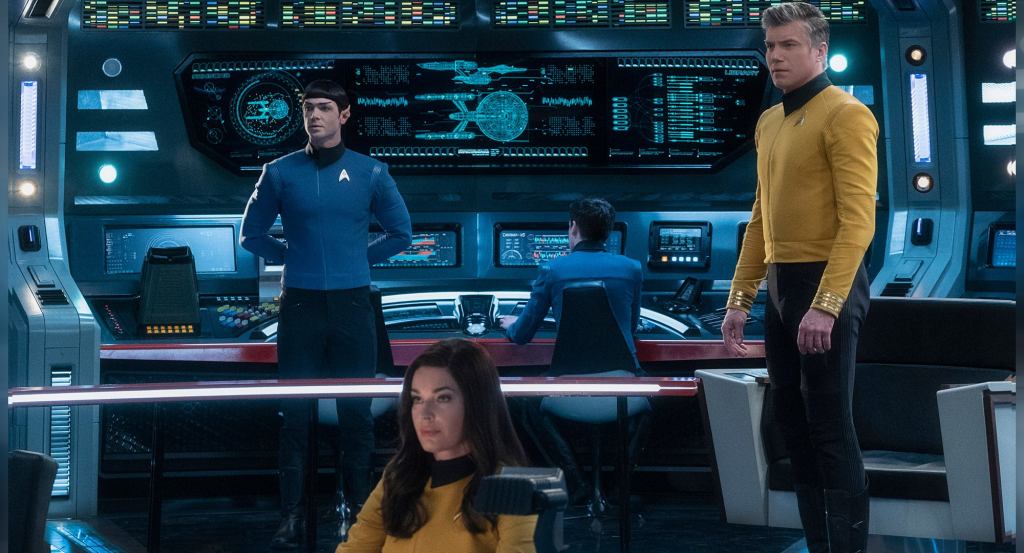 Star Trek: Strange New Worlds
Release Date: TBA
Welcome back to the bridge of the Enterprise! The new series takes us back to a time before Captain Kirk, when a slightly different crew was fulfilling their mission "to seek out new life and new civilizations." Starring Anson Mount as Captain Christopher Pike, Rebecca Romijn as Number One, Ethan Peck as Spock, and Celia Rose Gooding as Uhura, Strange New Worlds is a colorful return to some of the aesthetics of the original series and promises a more episodic approach than other modern Trek shows.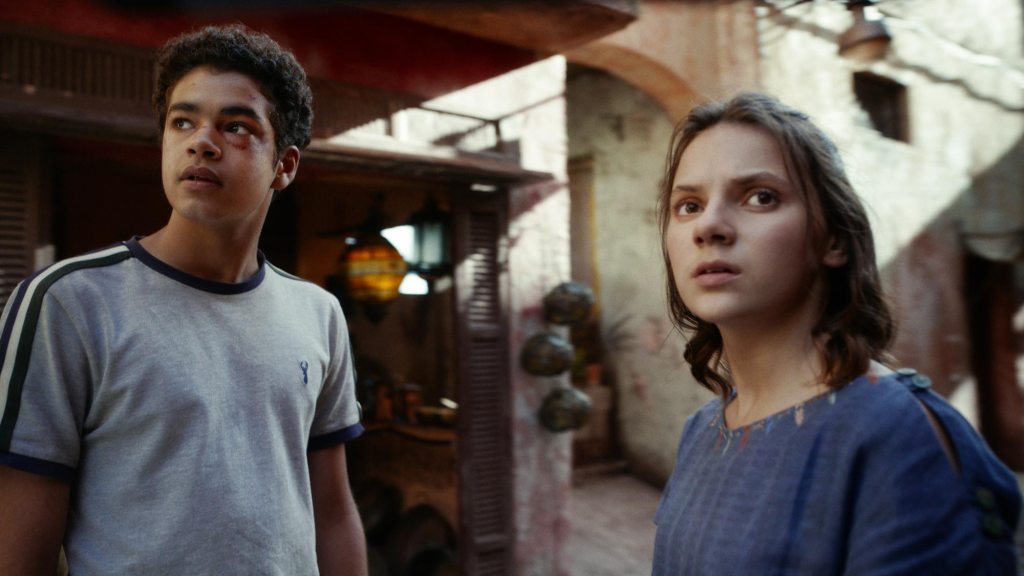 His Dark Materials Season 3
Release Date: TBA
The third and final season of these adaptations of Philip Pullman's celebrated books will be the story of The Amber Spyglass. Part three will take us to yet more new worlds, including the land of the dead where Lyra (Dafne Keen) and Will (Amir Wilson) face their biggest battle and hardest challenge yet.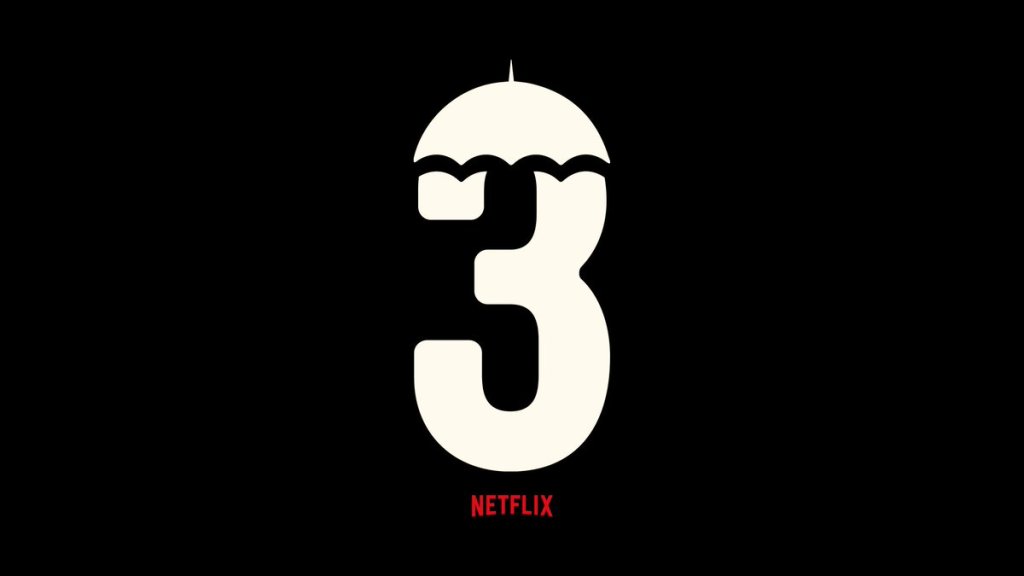 The Umbrella Academy Season 3
Release Date: TBA
Superhero shows are everywhere, but Netflix's take on the comics by Gerard Way is one of the most interesting shows around. Featuring a constructed family of misfits with super-powers, previous seasons have seen the group hoping around in time in attempts to prevent an apocalypse. Now the gang is back at HQ, but something's up. It appears to be "Sparrow Academy," and Ben is still alive… Expect fireworks.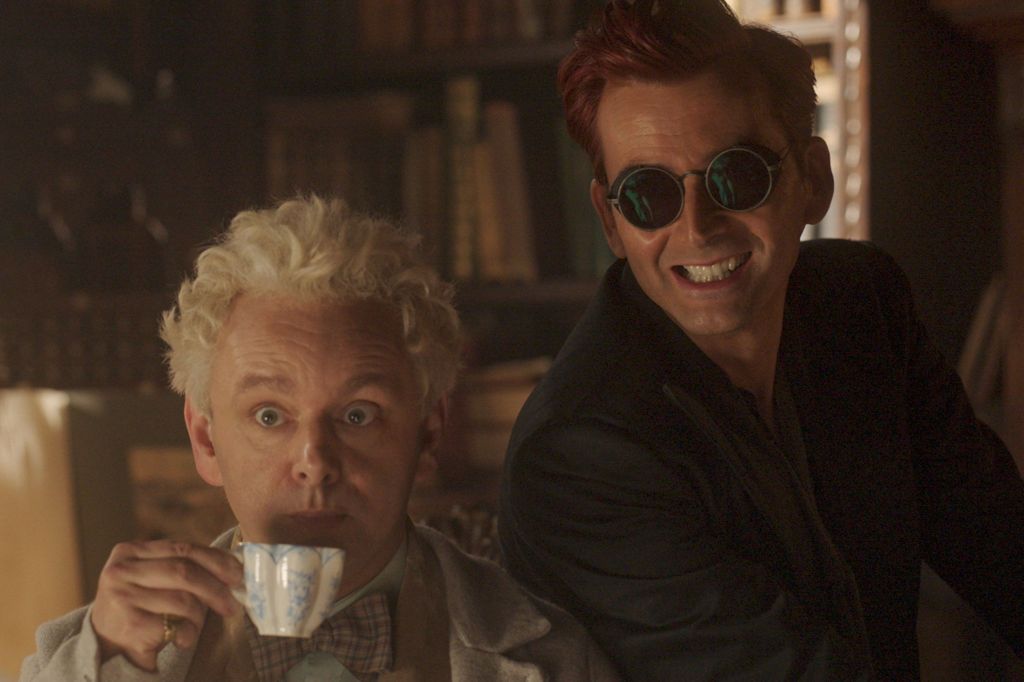 Good Omens Season 2
Release Date: TBA
Praise Be! The follow-up to Amazon's six-part series, based on the book by Terry Pratchett and Neil Gaiman, will descend upon us in 2022. Though only one book was published and Pratchett is no longer with us, he and Gaiman had planned various elements of the sequel, some of which we saw in part one, and which will be expanded more here. Michael Sheen and David Tennant star as Aziraphale and Crowley, an angel and a demon who have become firm friends over the centuries.
Anyone who watched their brilliant lockdown comedy Staged (and of course season one of the show) will attest to their incredible chemistry. Other returning cast includes Paul Adeyefa, Michael McKean, Miranda Richardson, Maggie Service, Nina Sosanya, and Reece Shearsmith. The end of season one saw the pals averting the apocalypse. Season two no doubt spells trouble for mankind all over again.
Bridgerton S2
Release Date: TBA
Watch out, Squid Game, Bridgerton season two is on the way! Netflix's period drama which debuted in December 2020 became the most watched show on the streaming service, surpassed only recently by the Korean series. But season two, which will focus on the relationship between Jonathan Bailey's Anthony Bridgerton and Simone Ashley's Kate Sharma, could up the stakes once again—after all, season one saw Anthony declare his plans to marry without love after his painful breakup with opera singer Siena (Sabrina Bartlett).
The first season was surprisingly raunchy, a move we hope the show will continue, while the scandals and machinations of the 'ton' during London's social season, as reported on by the newsletters of the mysterious Lady Whistledown, whose identity we finally know, should make for more great TV. Just as well—the Shondaland show has been renewed for a third and a fourth season already.