News
The Sandman First Look and Character Posters Introduce Dream, Death, and Desire
Netflix has shared its first look at The Sandman, including the iconic captivity of Dream and character art for other Endless.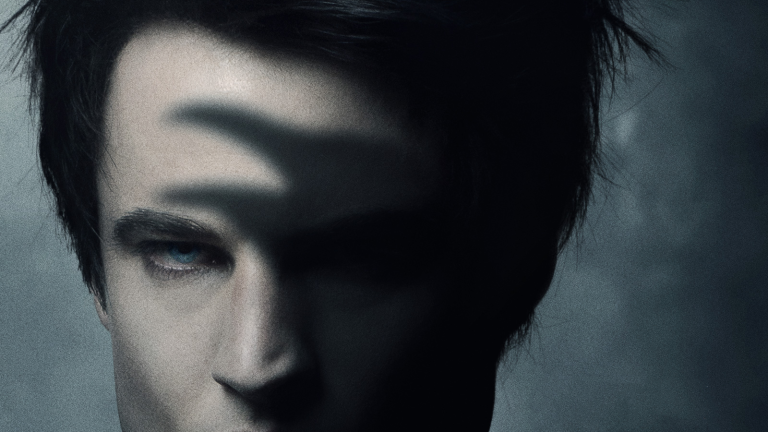 The Sandman author Neil Gaiman has famously fought off numerous attempts to adapt his most famous graphic novel series, but in Netflix's TUDUM event, a sneak peek clip and some character art for a few of the most recognizable characters give fans a glimpse of the vision the author finally brought to life along with executive producer David Goyer. The first look at Dream, Death, and Desire illustrate the conceptual personifications that Gaiman became known for even in later works like American Gods.
The first image is of the sandman himself, Morpheus the Dream King, Lord of the Dreaming, played by the hypnotically raspy-voiced Tom Sturridge (Sweetbitter). In this poster, Dream looks out at the viewer with his trademark shadowed brow and spiky hair. Across his face falls the shadow of a raven, a symbol of this incarnation of dreaming. The bird also reminds us of Dream's messenger raven, Matthew, who will be voiced by Patton Oswalt in The Sandman.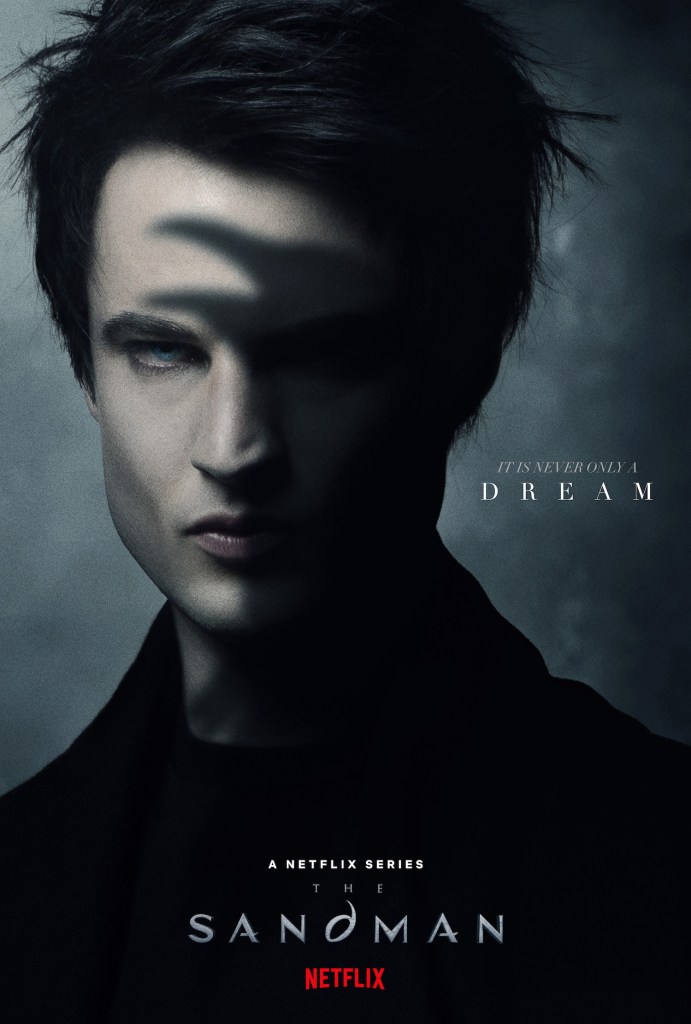 A favorite character of many readers of Gaiman's The Sandman comics is Dream's sister, Death, who despite her dangerous-sounding name is a very kind and upbeat member of the Endless, the anthropomorphic embodiments of the many natural forces of life. Kirby Howell-Baptiste (The Good Place) will be playing this close confidante of Morpheus, and the shadow of a wing falling across her face reminds fans of her often hidden angelic limbs.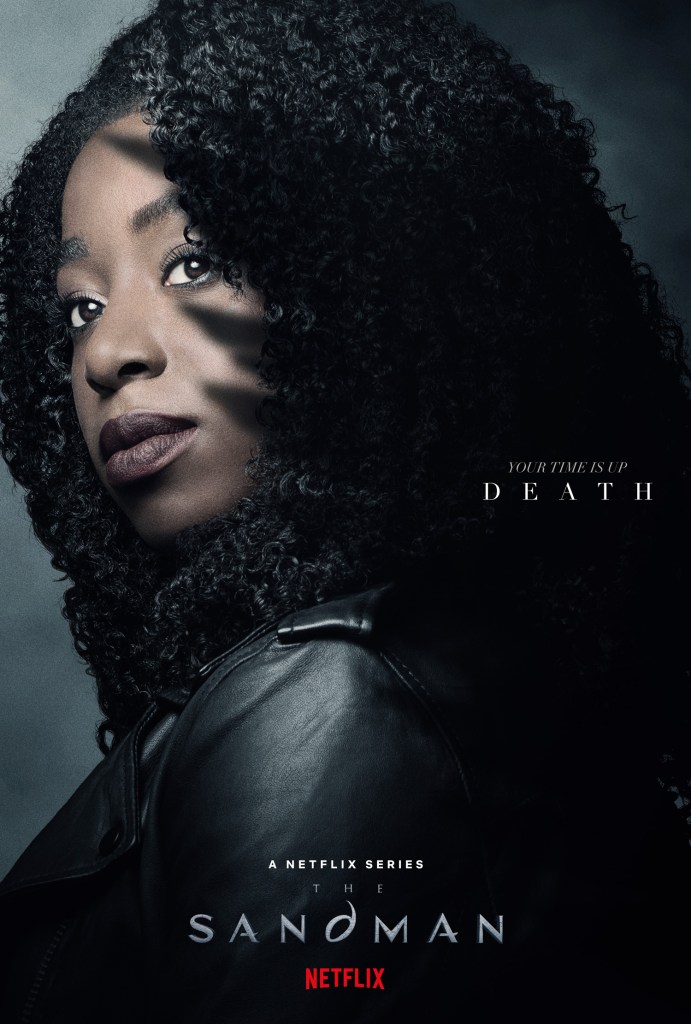 Death often battled with her twin siblings Desire and Despair, who were always playing dangerous games, and the gender fluid Desire is depicted in the final character poster, played by non-binary actor Mason Alexander Park, who will also be in Netflix's recently announced Cowboy Bebop live action adaptation. Often referred to as "brother-sister" by others of the Endless, Desire is seen with the shadow of a hand, hinting at an intimate touch which is echoed by the look on the character's face.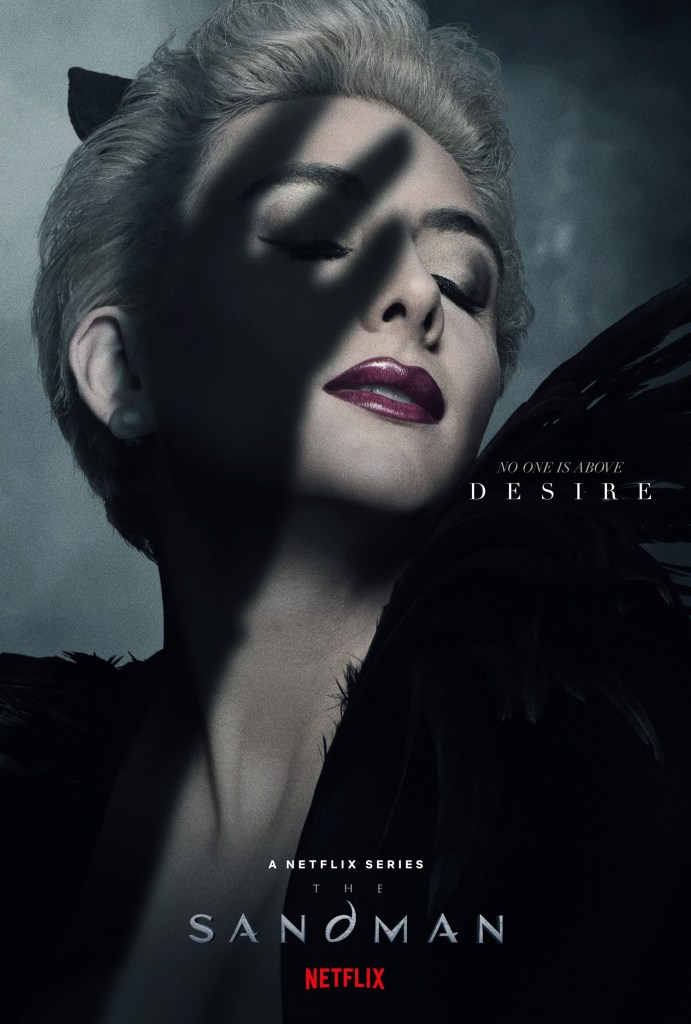 The Netflix TUDUM event also introduced a sneak peek of a very recognizable circumstance that introduced fans of The Sandman comics to the character of Dream: that of his capture by occultists in the early part of the 20th century. Charles Dance is seen attempting to use a ritual to imprison Death, but he instead captures her brother Morpheus. Much of the character's evolution during the course of the graphic novels springs from this event, and the Netflix series will clearly be using the same origin point.
The Sandman is listed as "coming soon" in promotional materials, and is likely to be announced for a 2022 premiere.