News
Zack Snyder Says Cyborg Is the Heart of His New Justice League Cut
Zack Snyder hints that his version of Justice League will make Cyborg fans very happy.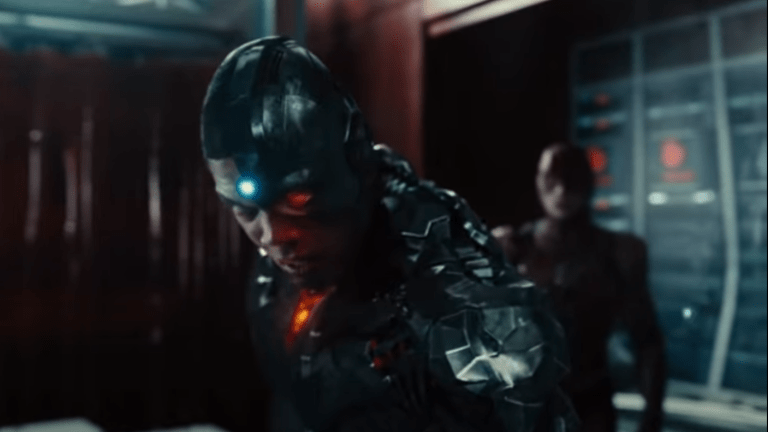 During Saturday's (August 22) panel launching the official first teaser for the Snyder Cut of Justice League, director Zack Snyder hinted during one exchange that the character of Cyborg, a.k.a. Victor Stone (Ray Fisher), would be "the heart" of the movie.
Snyder brought on several of the stars of the movie, including Gal Gadot (Wonder Woman), Henry Cavill (Superman), Ben Affleck (Batman), Ezra Miller (Flash), and Ray Fisher (Cyborg). Each of the actors read a fan question tailored for the most part to their particular character, with Snyder doing his best to make it seem as if the actors' clearly pre-taped remarks were live.
Asked by Fisher which character he is most excited to flesh out in his version of the movie, Snyder replied, "Interesting that you would ask me that, because of course it's Cyborg. Cyborg is the heart of the movie. Cyborg is the thing that I think, in the end, that holds the team together in a lot of ways, and I'm excited for fans to see how that is realized on camera."
Although Cyborg was reported at one point years ago to be a big part of the plans for the DC film universe — with a solo film even announced at Comic-Con — his role was somewhat reduced in the theatrical version of Justice League and his standalone movie was put on hold.
Plans for him to appear in the long-in-development Flash solo movie also remain unclear, with that film going through several writers and directors in recent years. Current director Andy Muschietti is planning to introduce the concept of the multiverse in the movie, with the focus shifting to the Flash interacting with the versions of Batman played by Michael Keaton and Ben Affleck.
Fisher himself has been at the center of controversy lately, publicly accusing director Joss Whedon — who revamped and reshot much of Justice League and completed the theatrical cut after a family tragedy pulled Snyder off the project — of creating a toxic, abusive atmosphere on the set, aided and abetted by DC/Warner execs Geoff Johns and Jon Berg.
Warner Bros. is said to be investigating Fisher's claims, lending credence to his own recent revelation that a probe of Whedon's behavior on the set is underway. In the meantime, with Snyder confirming that his version of Justice League will feature Cyborg in a more central role, Fisher may take heart that justice (no pun intended) of a more creative kind may finally be served.