News
The Batman Trailer Introduces Nightmarish New Take on Gotham
The Batman trailer has finally arrived and you can watch it here!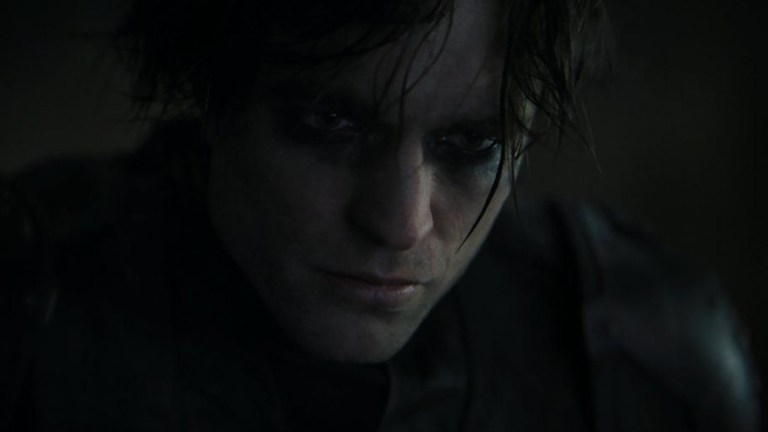 The Batman trailer is finally here, presenting DC fans with a moody, grungy take on the Dark Knight unlike any we've seen on the big screen before. Director Matt Reeves' Batman reboot explores the early days of the Caped Crusader's career, focusing on a younger Bruce Wayne who is haunted by his past as well as a new villain obsessed with taking down the Bat.
We see in the trailer as Batman is hunted by a serial killer who is leaving him letters at every crime scene, teasing that the movie will feel more like a detective story than the usual action take. In fact, this dark, broody movie seems to be more inspired by The Crow than anything done by Christopher Nolan, Tim Burton, or Zack Snyder. Watch it below:
During The Batman panel at the DC FanDome digital event, Reeves revealed that the movie takes place during the Dark Knight's second year as a vigilante, which means he's not the fully-formed hero comic fans know best but a crime-fighter who's still a bit rough around the edges. This is perhaps best exemplified by the way the Bat mercilessly beats the crap out of a Joker-themed gang member.
Reeves also teased that the villains aren't fully formed, either. Selina Kyle isn't yet the master thief known as Catwoman, while Oswald Cobblepot isn't yet the crime lord better known as the Penguin. The Riddler, on the other hand, seems like a complete left turn from the wacky riddle-lover we're used to. It almost looks like he's gone full-on serial killer in this movie.
Yet, while the movie may be set in the early days of the Dark Knight's crime-fighting crusade, don't expect Dr. Death, the Mad Monk, or Hugo Strange to be the major villains of this piece. The movie will feature some of Batman's most popular rogues. The Batman also stars Zoe Kravitz as Catwoman, Paul Dano as the Riddler, Colin Farrell as the Penguin, John Turturro as crime boss Carmine Falcone, and Peter Sarsgaard is rumored to play Two-Face. Rounding out the good guys are Jeffrey Wright as Commissioner Gordon and Andy Serkis as Alfred Pennyworth.
While an ensemble cast like this is a recipe for a big, explosive movie — and it likely will be — Reeves has also teased that the film will be a personal story about the Bat himself. 
"It's very much a point of view-driven, noir Batman tale," Reeves told THR in 2019. "It's told very squarely on his shoulders, and I hope it's going to be a story that will be thrilling but also emotional."
If all goes well, this movie is said to be the start of a new trilogy starring Pattinson's Caped Crusader.
The Batman opens in theaters on Oct. 1, 2021.