News
Justice League Snyder Cut Trailer Revealed at DC FanDome
We got our first look at the long anticipated Zack Snyder Cut of Justice League at DC's online event.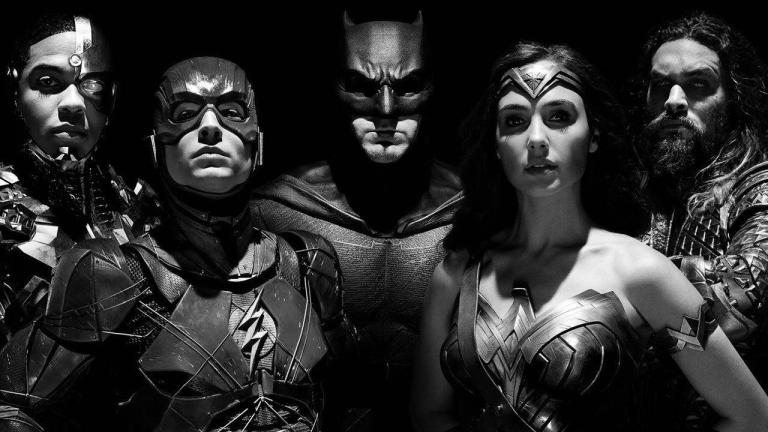 Zack Snyder debuted the first trailer for his version of Justice League on Saturday (Aug. 22) during the online DC FanDome event.
A high level of anticipation has surrounded the project ever since it was officially announced as coming to HBO Max next year, with Snyder himself dropping plenty of hints about what his four-hour cut of the film — which was initially rewritten, reshot and completed by Joss Whedon after Snyder stepped away to deal with a family tragedy — would look like.
As fans have hoped, the trailer gives us our first brief look at the DC big bad Darkseid — who would have been revealed as the cosmic supervillain pulling the strings had Snyder finished the film the first time around — as well as a redesigned Steppenwolf (the chief villain of the Whedon-altered theatrical version) and Darkseid's other principal henchman, the master torturer DeSaad.
We also got our first glance at Superman (Henry Cavill) in action in his black costume, along with snippets of other footage not previously seen, including the introduction of Iris West (Kiersey Clemons), who was cut from the original film. We'll have a full breakdown coming shortly.
Perhaps the biggest and most noticeable change is one of tone: as promised, Snyder's Justice League appears to be headed in a darker direction, more analogous to his Batman v Superman: Dawn of Justice than the lighter, more humor-inflected Justice League we got from Whedon's surgery (and yes, Snyder even used his go-to music, Leonard Cohen's "Hallelujah," in the trailer to emphasize the somberness of it all).
Watch it here…
We did a full blown analysis of everything you might have missed in this trailer right here.
As Forbes critic Scott Mendelson wondered aloud earlier today on Twitter after seeing a leaked copy of the teaser — prompting an aggrieved retort from Snyder — we have to ask the same question based on a first glimpse: just how much of this movie will be radically different from the theatrical cut?
Justice League: The Snyder Cut premieres on HBO Max in 2021.
Snyder has said openly that his version of the movie was not the one that made it to theaters, calling his cut "an entirely new thing." With a reported $30 million of Warner Bros. money to spend on it, it would appear from this first look that he is going to keep that promise.