News
Wonder Woman 3 Joins DC's Reworked Post-2022 Movie Schedule
DC Films' Walter Hamada reveals the studio's new release structure for 2022 and beyond, which includes the now-confirmed Wonder Woman 3.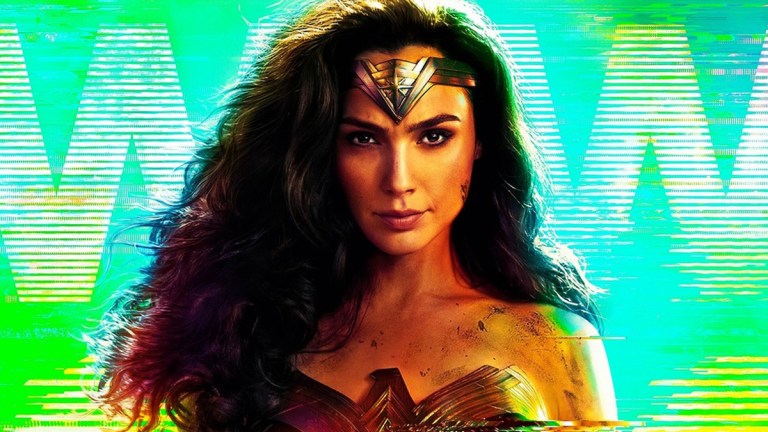 Wonder Woman 1984's crucial Christmas Day streaming premiere on HBO Max yielded interesting results—notably a surprisingly strong showing at theaters with $16.7 million in North America and $68.3 million internationally—but attention has already shifted to the future of the DC Extended Universe, for which untitled threequel Wonder Woman 3 is now a confirmed part. However, the threequel will eventually arrive through the studio's ambitious new post-2022 release structure.
An announcement this past weekend from Warner Bros. Pictures Group chairman Toby Emmerich confirmed the studio's plans to fast-track production of Wonder Woman 3, which will close out a film trilogy, retaining the primary duo of star Gal Gadot and writer/director Patty Jenkins. Yet, with the announcement having come off the historic holiday weekend streaming premiere of what would have been (if not for the pandemic,) one of the biggest box office hits of the year, it notably clarifies that the developing threequel is aimed exclusively as a theatrical release. In other words, after Warner labors through its revealed HBO Max drop of would-be 2021 blockbusters, expect a return to theatrical distribution normalcy in 2022, albeit one with a pandemic-era twist.
DC Films president Walter Hamada, the hitherto low-key proprietor of the DCEU, divulged some intriguing details to The New York Times about the studio's plans for 2022; a time when its 2021 streaming bonanza is in the rearview mirror, and the industry, nay, the world, will have hopefully—as vaccines are now getting distributed—nipped COVID in the proverbial bud. Thus, Hamada confirms a new release structure starting in 2022, in which DC Films aims to release four exorbitantly-produced DCEU movies a year at theaters. However, the studio's HBO Max pandemic escape pod won't be completely abandoned, since Hamada also confirms plans for additional superhero films that will be released exclusively on the premium streamer. Thus, each year will also see two DCEU films arrive in HBO Max streaming slots specifically reserved for "riskier" characters, with already-gestating movie projects like Batgirl (which once had Joss Whedon attached to direct,) and Static Shock specifically confirmed to be among these streaming exclusives.
Of course, this release structure is the continuation of existing plans for the DCEU to temporarily thrive on HBO Max, with James Gunn-directed sequel The Suicide Squad now one of 2021's formerly theater-aimed offerings, set to stream on August 6, after which (on a date not yet revealed,) it will be followed up with spinoff television series Peacemaker, in which star John Cena reprises his ruthless antihero vigilante role from the sequel film. From there, DCEU A-listers are set to take the theatrical release baton, with Robert Pattinson donning the cape and cowl onscreen for director Matt Reeves in the Earth 2-set (as Hamada clarifies) reboot, The Batman, on March 4, 2022 (sidetracked Gotham PD TV spinoff plans notwithstanding), followed by the long-developing, multiverse-establishing solo movie for Ezra Miller's version of The Flash on November 4, 2022, and the untitled Aquaman 2, with star Jason Momoa and director James Wan, on December 16, 2022.
So, where does all of this leave Wonder Woman 3? Given what we now know about the new release structure, there still seems to be one 2022 vacancy left for the DCEU films. However, we would more likely see unscheduled Dwayne Johnson-starring Shazam spinoff Black Adam get slotted in, or even see sequel Shazam 2: Fury of the Gods get moved up from its June 2, 2023 date, than see Wonder Woman turn over a new movie quick enough to make said vacancy. Indeed, all the studio fast-tracking in the world would not likely make the film ready to fill a 2022 slot at this point, especially with director Patty Jenkins having been recently tapped to direct Star Wars spinoff movie Rogue Squadron for Disney, which has already set a December 2023 release date for that film. Thus, with the aftermath of obligations for Wonder Woman 1984 likely to extend into the beginning of 2021, Jenkins seems destined to spend the rest of the year and beyond in a place set "a long time ago in a galaxy far, far away," presumably leaving Wonder Woman on the backburner.
Consequently, Warner Bros. didn't have the hubris to schedule a release date for Wonder Woman 3, despite its move to fast-track the picture. While it is possible that Jenkins might be procured to hit Wonder Woman before she tackles Star Wars (which could yield enough time for a late-2022 or early-2023 release for the threequel), the known time-consuming, collaborative nature of the latter franchise seems likely to dominate her docket for the next two years if she is to make Rogue Squadron's set December 2023 release date. Indeed, fans would likely want a more refined and thought-out Wonder Woman 3, perhaps arriving sometime in 2024, over a juggled rush job designed to expediently make a 2022/2023 schedule.