News
The Suicide Squad Trailer Promises James Gunn's "1970s War Movie"
DC FanDome brings The Suicide Squad out to play in the first teaser trailer for the James Gunn sequel.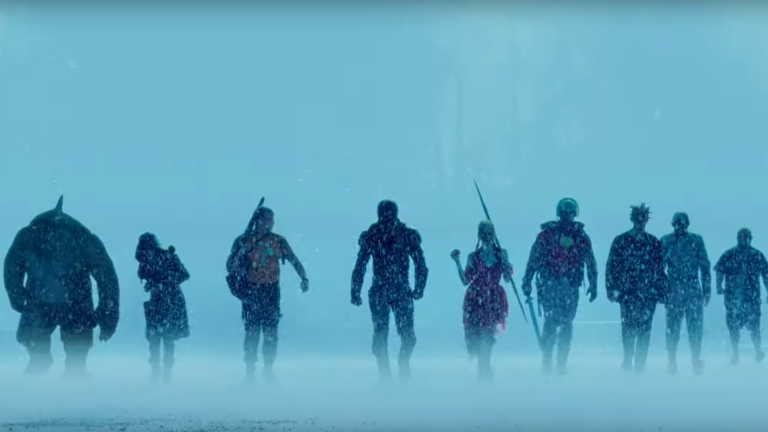 With the definite article right there in the title, The Suicide Squad is determined to prove that it's not the movie you think it is. While technically a sequel to the David Ayer-helmed Suicide Squad movie released in 2016, next year's follow-up is intended to be a pseudo-reboot of the franchise with James Gunn at the helm. To be sure, Margot Robbie is back again as Harley Quinn, and so are Viola Davis as Amanda Waller and Joel Kinnaman as Rick Flag for that matter, but judging by the new R-rated sizzle reel footage released at DC FanDome, this is going to be a completely different animal.
As literally said in the new sizzle-turned-trailer footage below, The Suicide Squad is intended to be unlike any superhero movie you've ever seen. "This one is completely unique," says producer Peter Sarafan in the teaser. "This one is a gritty 1970s war movie combined with the brilliance of James Gunn's character and comedy." That means Harley Quinn looking more like how Paul Dini and Bruce Timm originally imagined her ever before, and John Cena's Peacemaker walking around like a literal parody of Marvel Studios' Captain America. Or "douchey Captain America" as Cena says.
Check it out…
The Suicide Squad is the dream union of filmmaker and comic book property that isn't supposed to happen. Consider that just four years ago, Gunn was busy directing Guardians of the Galaxy Vol. 2, and Suicide Squad was DC Entertainment's alt-punk superhero effort that on sheer appeal of marketing alone grossed nearly $750 million worldwide. But Gunn's short-lived departure from Marvel Studios, and a general dissatisfaction among audiences and critics toward Suicide Squad, created a rare opportunity. This odd-looking delight is the result.
With Gunn's subversive streak unleashed with an ensemble of DC villains and an R-rating, The Suicide Squad might just be the movie that should've been made the first time around. In the new film, rather than magical witches and world-threatening stakes, things are looking a lot smaller and bizarre. To be sure this is a comic book film that leans hard into the other medium's weirdness. Did you see Steve Agee playing a giant talking Great White Shark named, fittingly, King Shark? Still, this looks like a much more intimate and darkly humorous affair.
With Robbie's Harley finally in the character's original black and red iconography, and Idris Elba getting to join the fray as Bloodsport no less, there's a lot of fan service in the new film. With any luck, it'll also serve as a satisfying moviegoing experience too.
There's also this nifty full cast reveal look…
The Suicide Squad also stars Jai Courtney as Captain Boomerang, as well as Cena as Peacemaker, Alice Braga, as SolSoria, Peter Capaldi as the Thinker, Pete Davidson as Blackguard, Nathan Fillion as T.D.K., and many more. We have more details about that full cast right here.
The film was able to wrap up production at the end of February 2020 and was thus able to avoid the coronavirus pandemic greatly upsetting production. As Gunn has previously insisted, the film is on track to meet its Aug. 6, 2021 release date.