Features
26 Women Directors You Should Know About (and Why You Might Not)
Gender equality continues to be an ongoing issue in Hollywood. We examine why that is and who are 26 voices you should look for.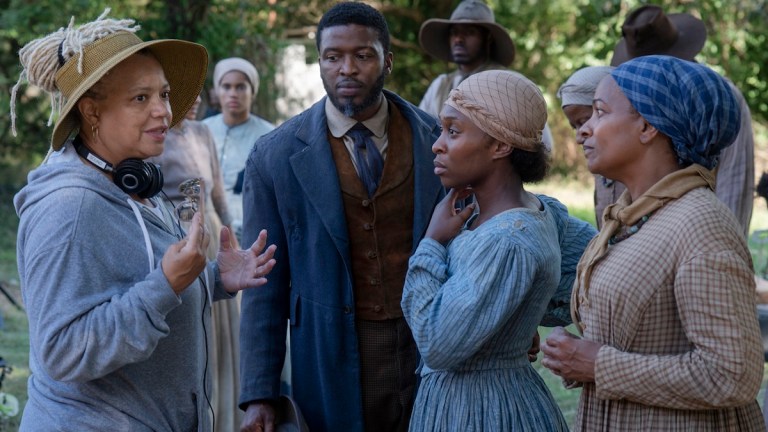 The denizens of the Academy of Motion Picture Arts and Sciences need to get their eyesight checked. 2019 was another watershed year for women on and off-screen, even if the accolades accrued at the Golden Globes and Oscars did not reflect it. Greta Gerwig released her highly anticipated Little Women, Olivia Wilde made her directorial debut with the sassy, Gen Z Booksmart, Big Little Lies Season 2 aired on HBO, and a slew of films ushered in a horror renaissance featuring astonishing female leads including Florence Pugh in Midsommar and Lupita Nyong'o in Us. But 2019 also marked a year of great loss: the prolific filmmaker Barbara Hammer passed away, as did luminary Agnès Varda and the performance artist and experimental filmmaker, Carolee Schneemann. Which is to say, women were in the news when it came to cinema; some of us just had to know where to look.
While feminist film theory from the mid-1970s wrote about the absence of woman or her fetishization on screen, the fact is that women were absolutely instrumental in the codification of the classical Hollywood system at the beginning of the 20th century, and have continued to be at the forefront of exciting advances on screen. Lois Weber was the highest paid film director during the 1910s, running her own company, directing, and even starring in her film Suspicion (1913). Dorothy Arzner directed classics like Christopher Strong (1933) where characters played by Katharine Hepburn thwarted gender expectations in both style and behavior.
As the American avant-garde gathered steam, Maya Deren was at the forefront, as was Ida Lupino for film noir and social problem films in the 1950s. In the '70s, experimental filmmaker Ana Mendieta created the largest output of films from that decade. The 1980s and 1990s saw the rise of record-breaking salaries for actresses like Demi Moore and Julia Roberts. And in the 21st century, we've seen actresses turning the camera on others, including, but not limited to, Angelina Jolie, Natalie Portman, and, most recently, Maggie Gyllenhaal who is currently shooting an adaptation of Elena Ferrante's novel The Lost Daughter, which will star Dakota Johnson and Olivia Colman.
As we enter this new year and new decade, we want to honor the women filmmakers who are inspiring some of the best performances we've seen from Hollywood heavy hitters like Joaquin Phoenix and Nicole Kidman, as well as indie scene directors and the still up and coming.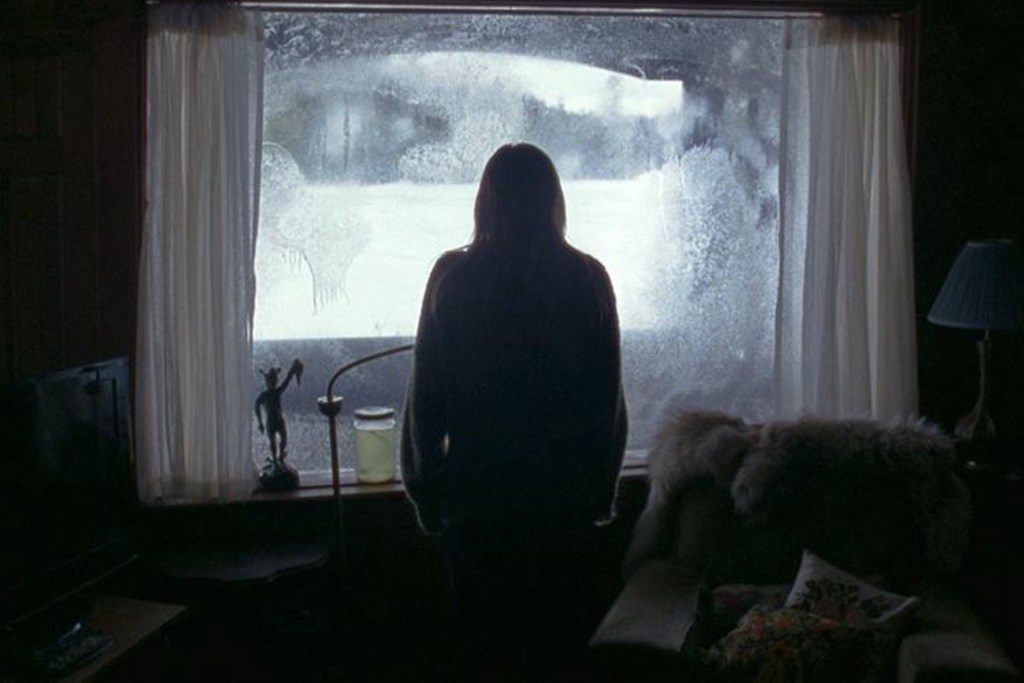 26. Veronika Franz
Franz is part of the screenwriting and directing duo (alongside Severin Fiala) who brought us the art-house horror films Goodnight Mommy and, most recently, The Lodge, starring Riley Keough. Their films are psychologically astute and rich in atmospheric unease. Attuned to the architectural structures that can, unwittingly, encourage fear, as well as religious tropes of martyrdom, Franz's films are constant guessing games that have chilling, visceral payoffs.
25. Irene Lusztig
Irene Lusztig's Reconstruction, The Motherhood Archives, and Yours in Sisterhood are experimental docs that dive into the paper trails of government and institutional archives in order to "flesh out" their histories, their subjects, and the social actors involved in their constructions, including Lusztig's own family in Reconstruction. Yours in Sisterhood consists of dozens of women from 2015 to 2017 reading aloud unpublished letters to Ms. Magazine from the publication's 1970s archive. While many of the women read letters verbatim, Lusztig also asks the "actors" reading these letters aloud to reflect on their encounter with the archive as performative and embodied. It's a thought-provoking film on how little has changed in the 50 years since these letters' publication for women—as well as a celebration of female, trans, and non-binary voices.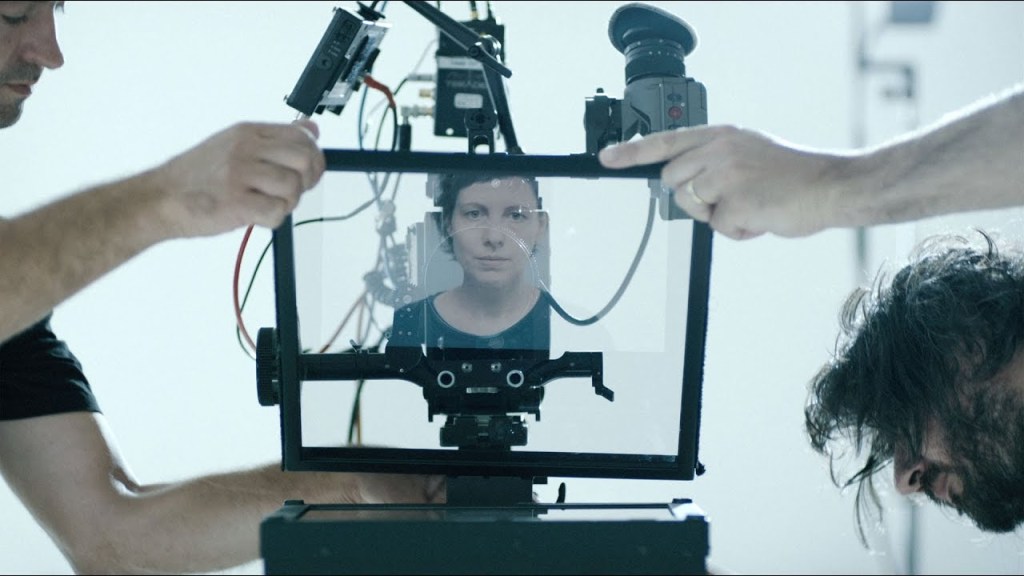 24. Adina Pintilie
Adina Pintilie's debut feature film, Touch Me Not, won the Golden Bear at the 68th Berlin International Film Festival in 2018. It is an emotionally intense, if ultimately cathartic, film about a woman seeking the ability to be intimate with other people. Intimacy, under Pintilie's watchful and careful hand, is more than sex or foreplay. It's about what we're willing to share with a person: a prolonged stare, a compliment, or the release of trauma that's calcified in our body over time. The film also works to demystify the BDSM community and show how tenderness can manifest in moments where our body may be bound, but our desires are, finally, loose and alert to every synapse's crackle and charge.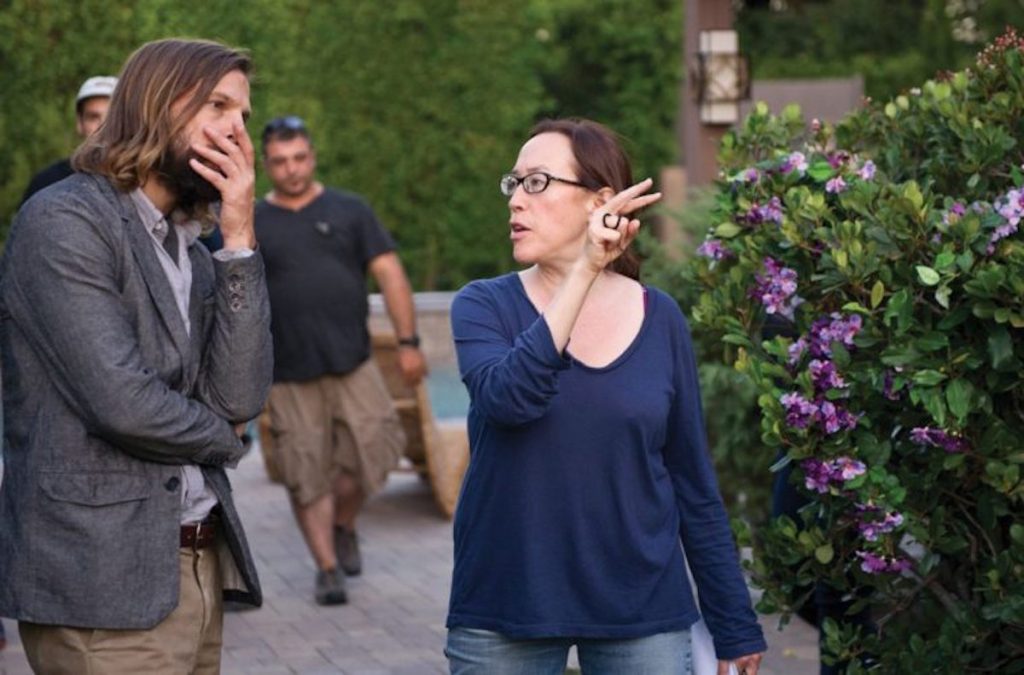 23. Karyn Kusama
Jennifer's Body is a politically incorrect, acerbic horror-comedy that unapologetically features a demon-possessed Megan Fox as the titular Jennifer. While Jennifer starts out devouring men in her small town, she eventually admits to her nerdy friend Needy that she "goes both ways;" thus while tongue in cheek, the film does delve into queer friendships and sexuality that often gets overlooked in mainstream cinema. In her newest film Destroyer, Nicole Kidman delivers a scathing noir performance, taking a role traditionally coded in the genre as for men. She's ruthless, unflinching, and searing. Kusama also helmed the hypnotic thriller The Invitation, which remains one of the most underrated horror gems of this decade.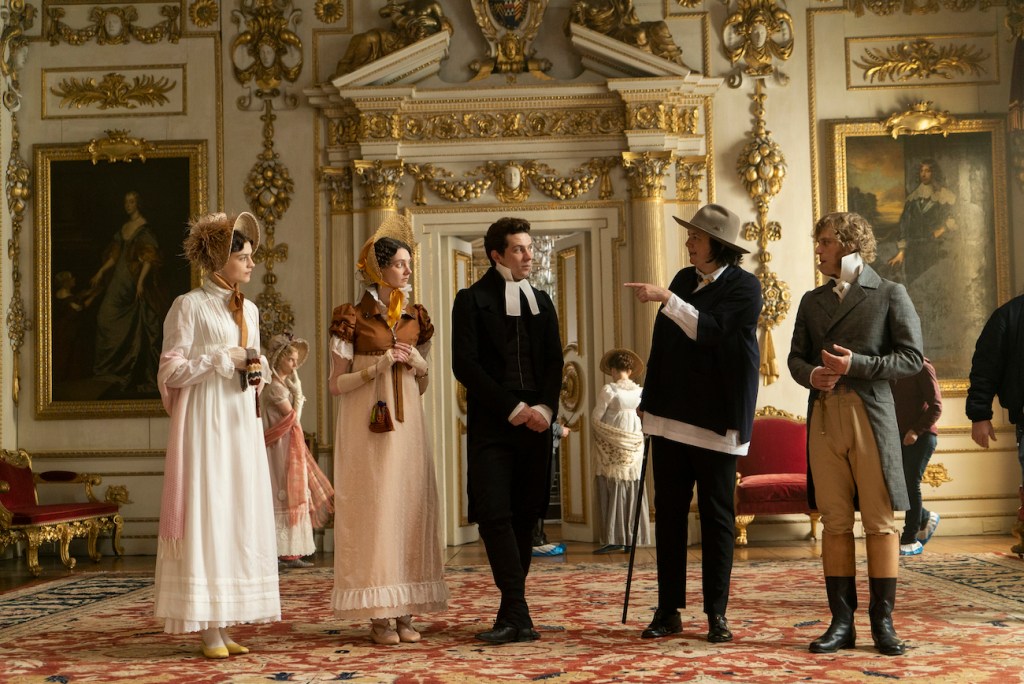 22. Autumn de Wilde
Though she's primarily made music videos, Autumn de Wilde's feature film Emma., starring Anya Taylor-Joy, is getting all of our attention. It's ambitious to tackle a text so beloved over multiple generations, as well as one that's had excellent adaptations in the past, including Gwyneth Paltrow as the titular character in the '90s. But de Wilde's dexterous skill with the witty dialogue and sexual politics has us itching in our bodices for what she'll do next.
21. Kirsten Johnson
Although she's primarily served as a cinematographer for documentarians like Laura Poitras, Kirsten Johnson's Cameraperson (2016) is one of the most affirming films on the power of connection and community, however fleeting and finite. Acting as a collage film in many respects, Cameraperson collates various shots from movies where Johnson has served as cinematographer: the final product is almost like a diary of Johnson's life and work, avoiding sentimentality, while still tugging at your heart strings.
20. Anahita Ghazvinizadeh
Anahita Ghazvinizadeh's films often center around children in various stages of play, unrest, and imaginative reverie. A graduate of the School of the Art Institute of Chicago, her films have screened at Cannes, among other festivals. Her films have a propensity to linger on faces, on liminal, in-between moments where the characters could veer into trouble or are simply poised on the precipice of something new. With adroit framing and tinges of magical realism, her films are richly rendered and carefully concocted.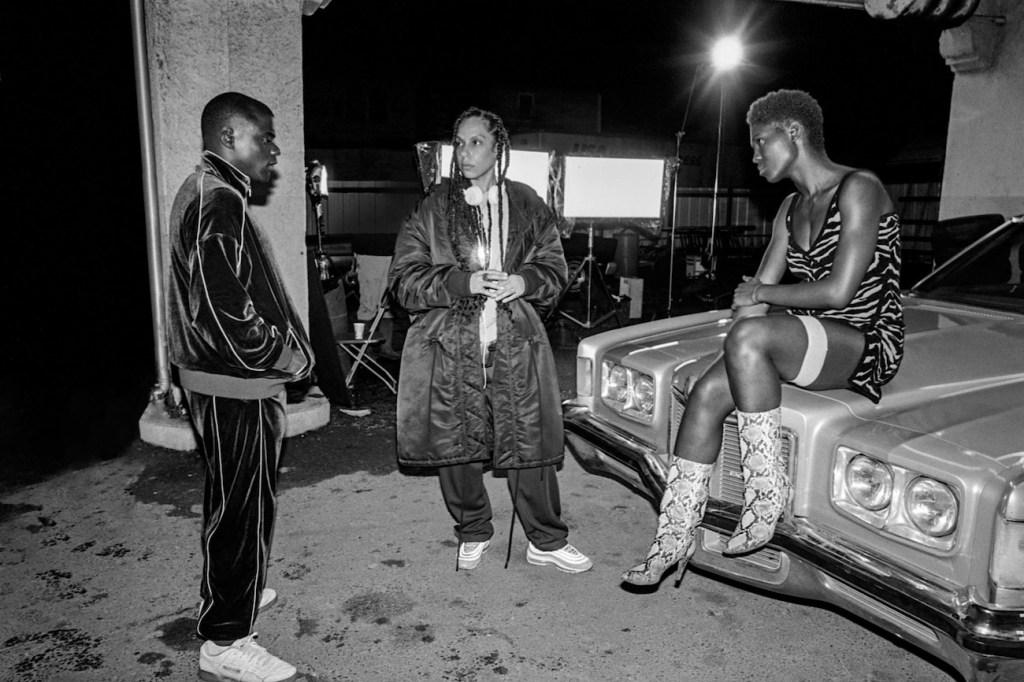 19. Melina Matsoukas
While most might recognize Melina Matsoukas as the director of Beyoncé's "Formation" music video, her feature directorial debut was Queen & Slim, written by Lena Waithe. A 21st century Bonnie and Clyde narrative, Queen & Slim follows the titular characters as they're on the run after killing a police officer in self-defense. With a great soundtrack including Megan Thee Stallion and Lauryn Hill, this film's energy and prescience is one we'll be talking about for a while.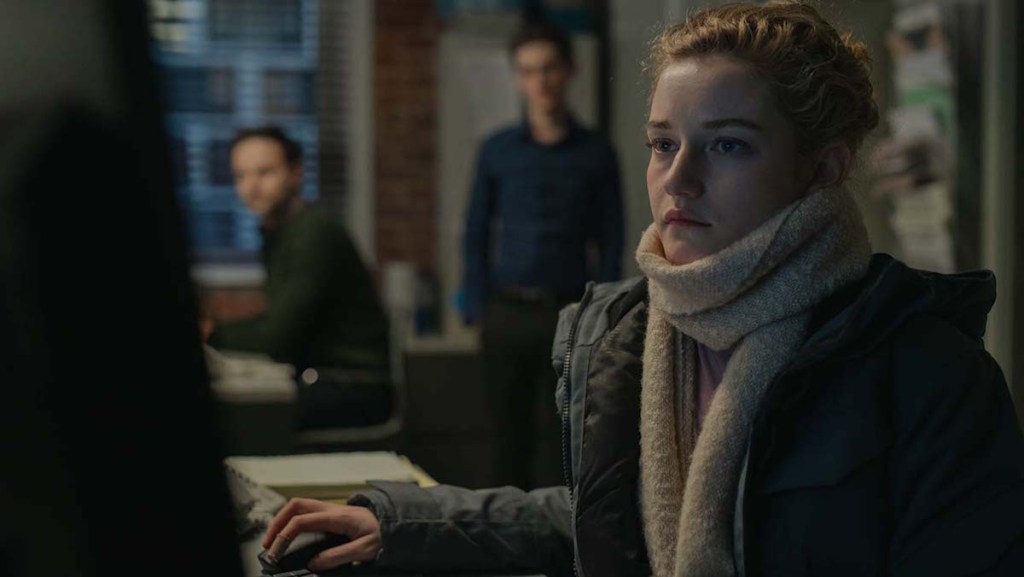 18. Kitty Green
Kitty Green's The Assistant is a muted, but momentous examination of how sexual impropriety and harassment infiltrates the workplace. It adds to our current conversations surrounding sexual assault though it refuses to sensationalize its story or focus on a predator. Rather the narrative centers on Jane, an assistant to a formidable producer who is never shown on screen. The film slowly builds tension through a series of microaggressions and allusions to more insidious behavior. This film is a must-see for anyone following the #MeToo movement, the Harvey Weinstein conviction, or conversations on workplace decorum.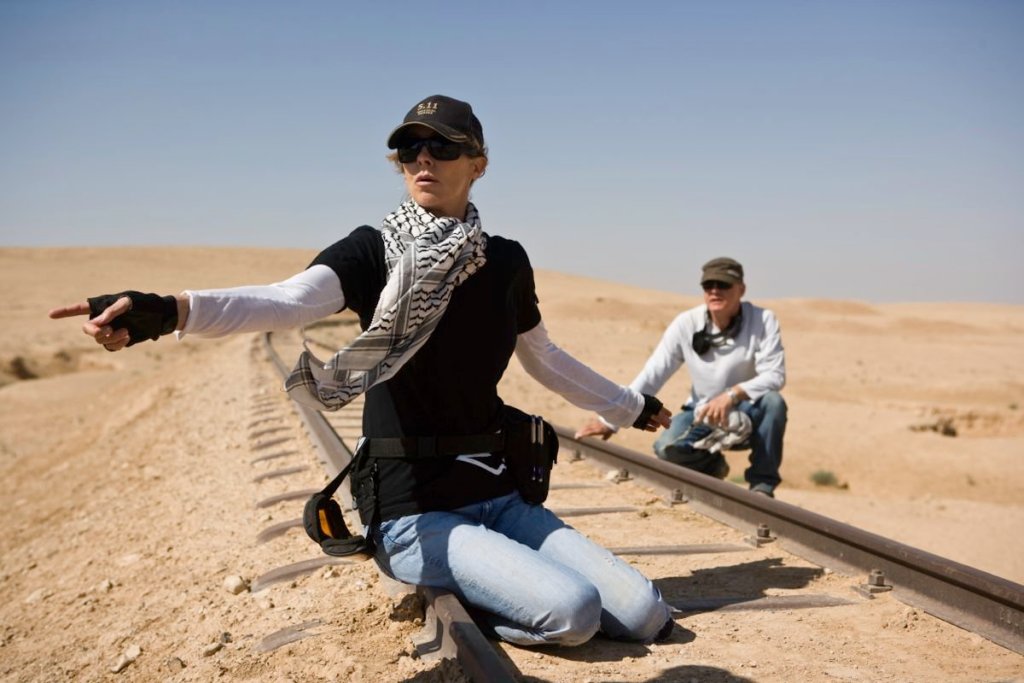 17. Kathryn Bigelow
Kathryn Bigelow has stated before that she doesn't want to be pegged as a feminist director, and her work is not feminist or female-centered per se. Zero Dark Thirty is one of her most engrossing narratives of the last decade, tracking the hunt for Osama bin Laden. But it's also about information overload, the ubiquity of surveillance and drones, and the fatigue that such accrual garners in those who must sift through piles and piles of data.
Additionally, her 1995 film Strange Days is a visceral, violent exploration of race relations in America, systems of power and corruption, and the intoxication of images and screens, while her earliest film has, ironically, become a guy's action movie classic, Point Break (1991). Nevertheless, her most recent work, 2017's Detroit, was a scathing indictment of the systemic abuse of black men in our society with a narrative so violent and anguished that the Academy preferred simply to look the other way.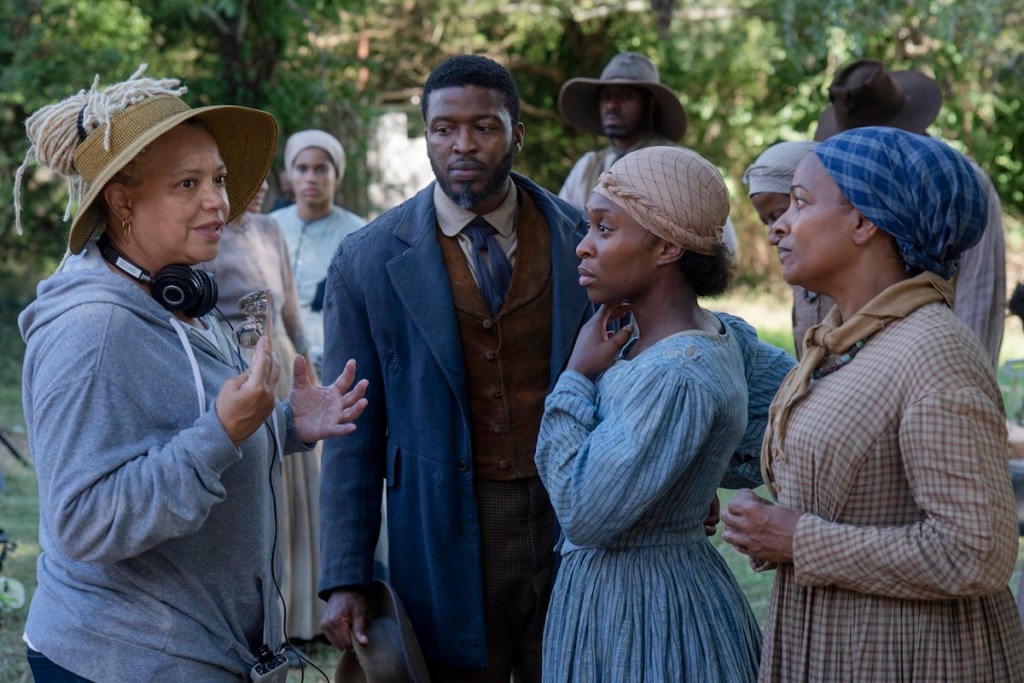 16. Kasi Lemmons
Kasi Lemmons might be most recognizable for cinephiles for a small, but captivating performance in The Silence of the Lambs, but she's also the director of the family drama Eve's Bayou and, most recently, Harriet. The latter is about the abolitionist Harriet Tubman which garnered an Academy Award nomination for Best Actress for Cynthia Erivo. Lemmons also teaches at NYU's Tisch School of the Arts. Her films are attentive to time, place, and atmosphere, carefully researched, and full of heart.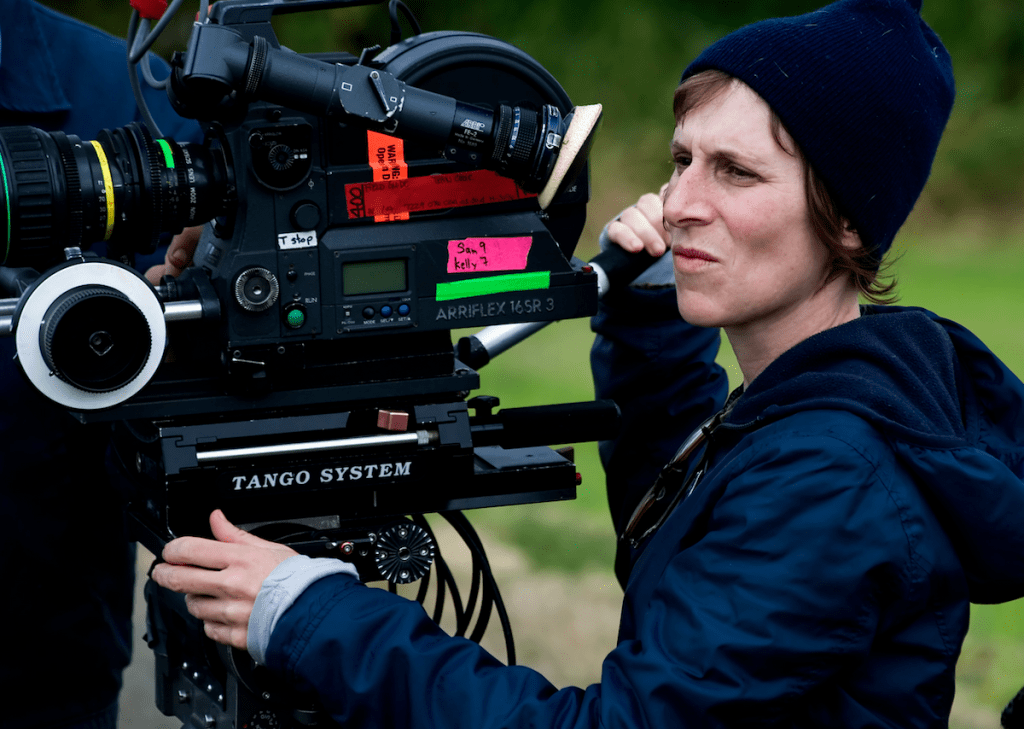 15. Kelly Reichardt
Kelly Reichardt's Wendy and Lucy was championed as one of the best films of 2008 and elicited perhaps Michelle Williams' best performance to date. The drama about a struggling drifter trying to make her way to Alaska in spite of increasing financial difficulty captures a specific, but necessary portrait of American life during a time of economic turmoil. It still feels timely to this day with all the people society deems worthy of leaving behind. Certain Women showcases a wonderfully acerbic performance from Williams, a frequent collaborator with Reichardt, and First Cow is Reichardt's latest film, which explores American creation myths and male friendship. It proved to be just as historically rich and nuanced as all Reichardt's previous work.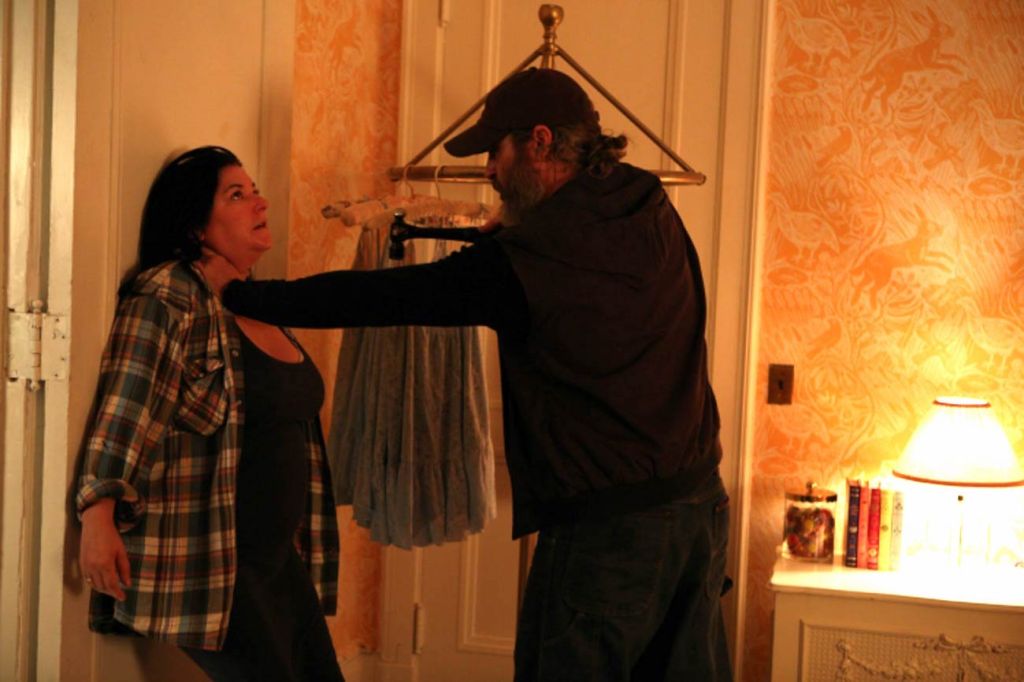 14. Lynne Ramsay
While 1999's Ratcatcher brought Lynne Ramsay critical acclaim, she's continued to surprise audiences with her subject matter. She adapted Lionel Shriver's novel We Need to Talk About Kevin, unsettling the narrative with both violence and humor. And her most recent film, You Were Never Really Here, is like a fever dream that seizes hold of you and doesn't let go. When the credits start to roll on this searing story of a man who seeks to hurt men who hurt children, you feel like you're coming up for air. It's a disorienting film that pulses with Oscar winner Joaquin Phoenix's frenetic energy.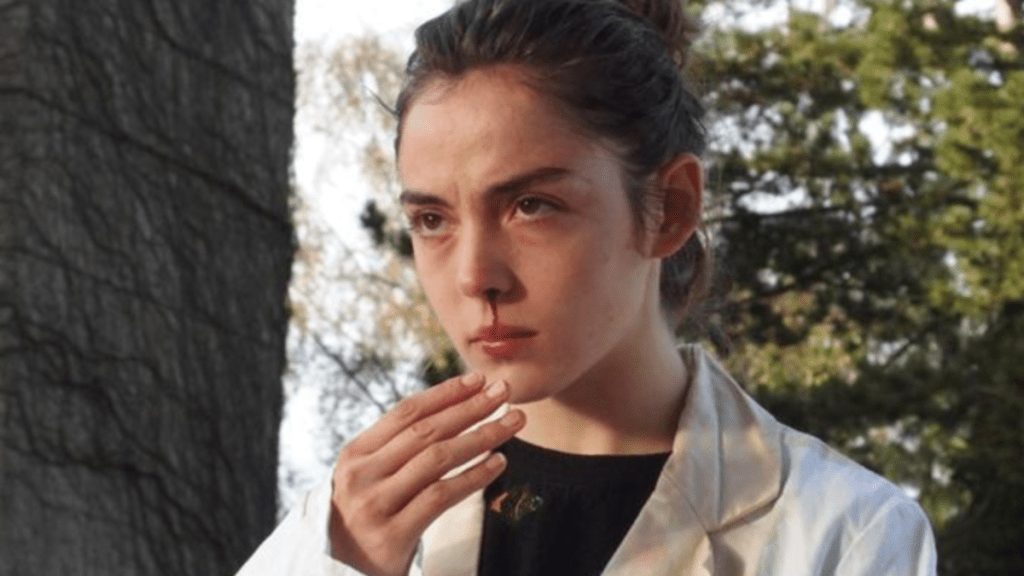 13. Julia Ducournau
Raw is one of the most disturbing horror films from recent years, not because of the cannibalism or cadavers, but because of Ducournau's proclivity for long takes and long shots: she really lets you sit, and seep in, the gore. Her determination not to look away from the darkest parts of human behavior have us glued to the screen. We'll watch whatever she throws at us next.
12. Jennifer Kent
Jennifer Kent terrified audiences with The Babadook, a film of the Rosemary's Baby ilk where a single mother slowly loses her mind within the confines of her home. The film is a chilling reflection on the isolation of motherhood, as well as on the irrevocable effects of grief. Her second feature film, The Nightingale, was controversial for its graphic depictions of sexual assault and racial violence. Whether you like her films or not, Kent continues to make gripping and challenging work that audiences will continue to discuss long after the credits have rolled.
11. Eliza Hittman
This month, Eliza Hittman's newest film, Never Rarely Sometimes Always, opens. It's a film that follows two teenage girls traveling to New York City from Pennsylvania. One of the girls is pregnant; at the end of their sojourn, she hopes not to be. The title comes from a medical questionnaire that asks you to choose the word that best encapsulates a certain symptom: never, rarely, sometimes, or always. That Hittman's title contains all four options equally balanced demonstrates an eye and a heart for understanding that complexity can exist concurrently with choice.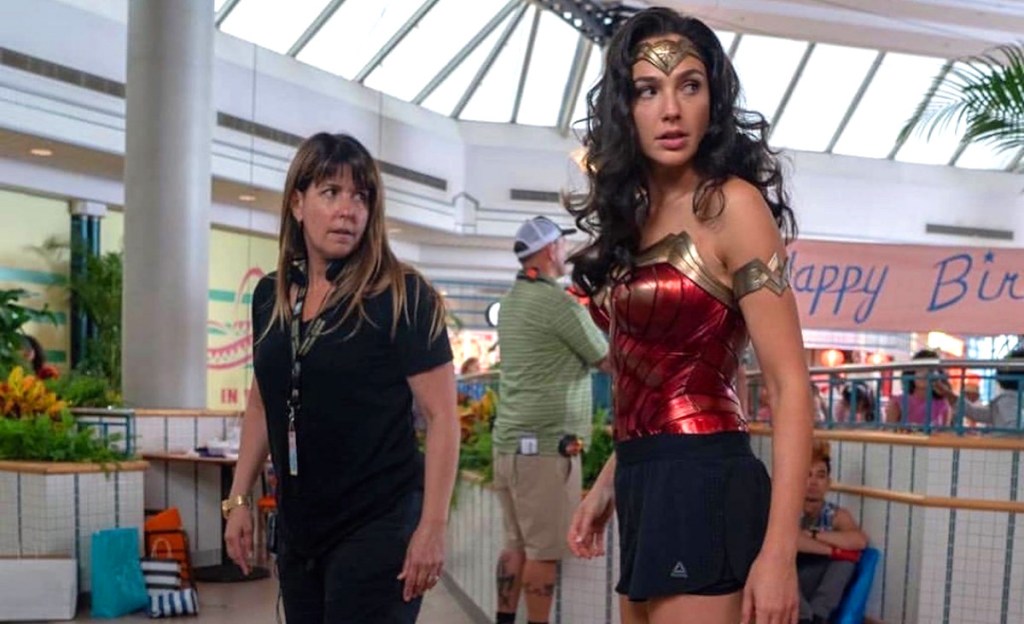 10. Patty Jenkins
Monster catapulted Patty Jenkins to critical acclaim in 2003 and pop culture phenomenon Wonder Woman demonstrated Jenkins knows how to stage a stunning set-piece or two that has pull at the box office, as well. With Wonder Woman 1984 opening later this year, Jenkins underscores her ability to carry a huge blockbuster with feminist undertones.
9. Chloé Zhao
Chloé Zhao's The Rider is like a poem you never want to end. It's an homage to the cowboys in the West who ride in rodeos and love their horses and their sisters, who sit around campfires swapping stories and also sharing video clips of one another's victories in the ring. It's a testimony to male friendship rooted in love and brotherhood, as well as a testimony to the yearning we each have to make meaning of our lives out of our passions. Next up, she's directing The Eternals based on the Marvel comic book characters. From quiet indie to mega-blockbuster, Zhao is harnessing her successes—and not letting go.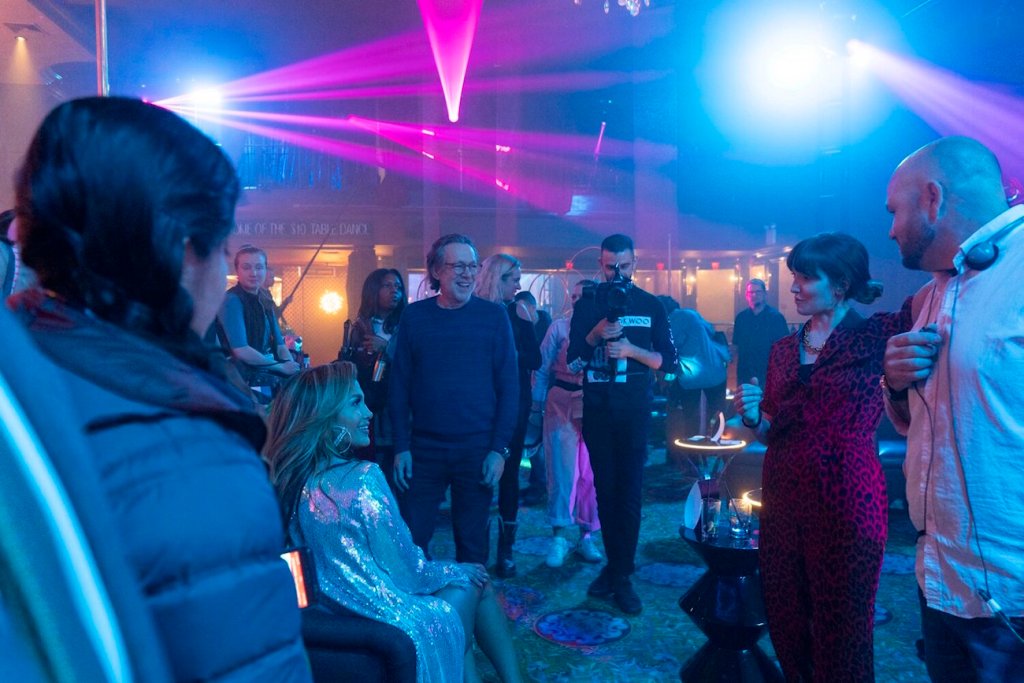 8. Lorene Scafaria
Hustlers cements itself as one of the best con films about a particular time in American history: that moment after the 2008 financial crisis where some of us would go to almost any length to stay in the game. For Jennifer Lopez's Ramona in Hustlers, those lengths include milking businessmen for all they're worth, even if she has to drug them to do it. It's arguably the best performance of Lopez's career, and not just because of her physical prowess, but also because of her tough charisma mixed with steely determination. Lorene Scafaria honors the physicality and art of stripping without objectifying the women on screen. It's a refreshing balancing act that solidifies her place among the best working directors today.
7. Lulu Wang
While Chantal Ackerman's News from Home (1977) always makes me want to call my mom, Lulu Wang's The Farewell always makes me want to call my Granny. Starring Awkwafina as Billi in one of the best roles of 2019, The Farewell explores generational and geographic tensions when a family learns that their mother and grandmother is dying. Torn between upholding tradition and not telling her, or breaking with cultural conventions and confessing the news, Billi struggles between the desires of her heart and those of her family. It's a melancholic but sweetly tender film, beautifully rendered and expertly paced.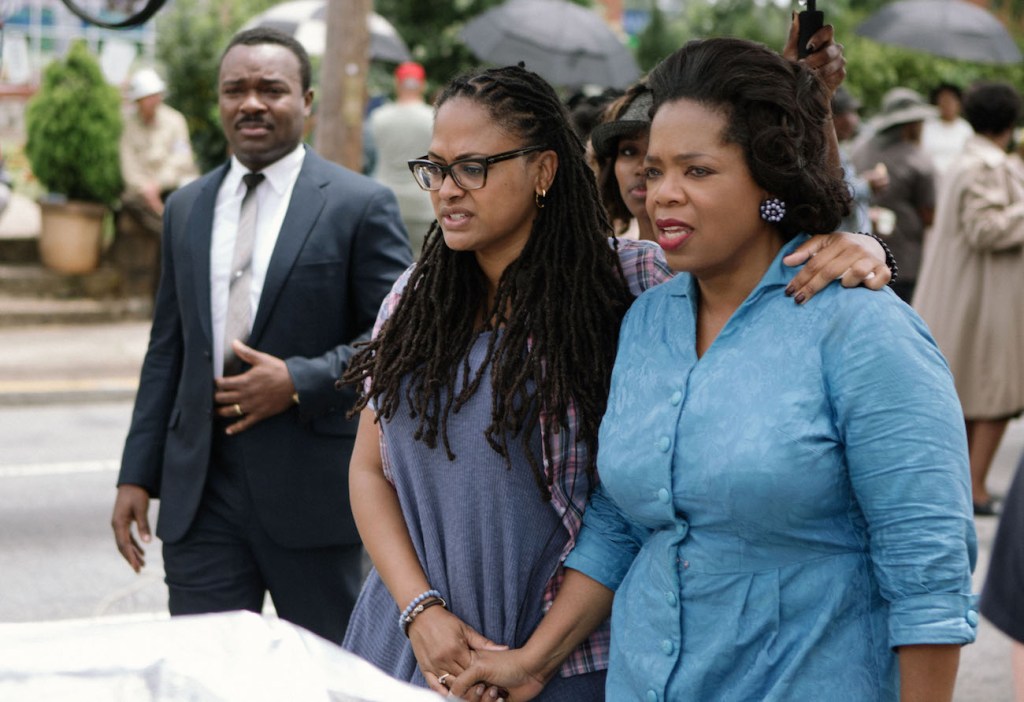 6. Ava DuVernay
Ava DuVernay's documentary from 2008, This is the Life, is a compelling ode to The Good Life emcees from Los Angeles who built and nurtured community through music, poetry, and movement. Her narrative film Selma was one of the most talked about films of 2015, especially in the midst of the #BlackLivesMatter movement and increasing evidence of police brutality against men and women of color. The film felt both historically significant and tragically topical. Yet while Selma earned an Oscar nomination for Best Picture, DuVernay was ignored in the Best Director category.
She has since made the equally powerful 13th, which was nominated for Best Documentary Feature, as well as the series When They See Us, a fictional retelling of The Exonerated Five. When They See Us is an unflinching look at the systemic racism that led to the jailing of five innocent young boys and the broken justice system. It also deftly, albeit subtly, comments on Donald Trump's involvement in the media frenzy that surrounded the young boys and their trial. Watching DuVernay's series, coupled with Alexandra Bell's series, No Humans Involved: After Sylvia Wynter in the Whitney Museum's 2019 biennial exhibition that featured the New York Daily News' coverage of the 1989 case, it is glaringly evident how racism will only be dismantled by actively disrupting a system that ultimately profits from white supremacy.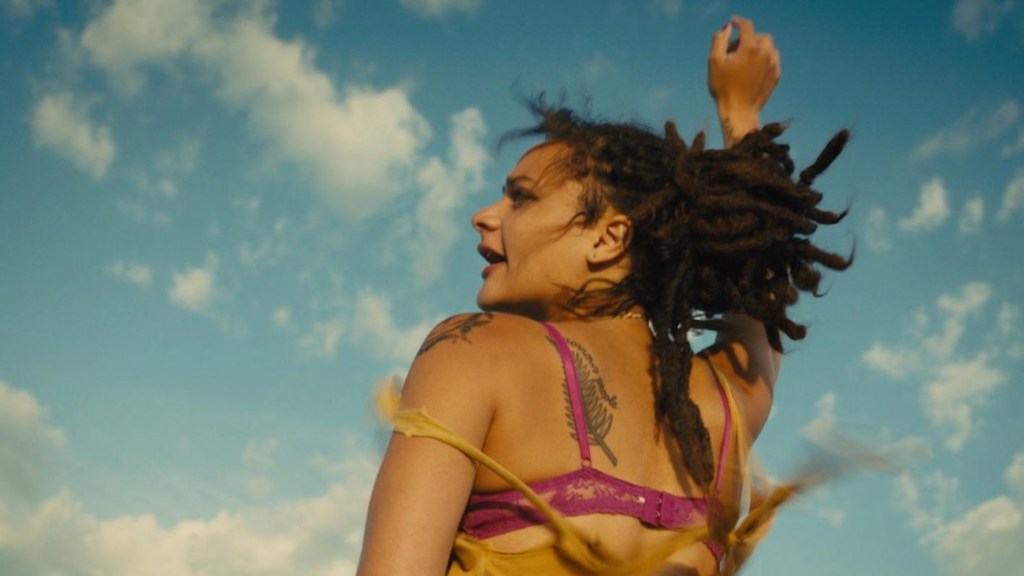 5. Andrea Arnold
Andrea Arnold's bold and beautiful Fishtank explores a young girl attempting to find love and solace in a housing project that has forced her to harden her countenance and heart. It's a tender portrait and ode to a 15-year-old attempting to make sense of herself as a burgeoning woman, daughter, and sister; Red Road is a captivating story of a woman who has lost everything, and her fixated obsession with the man who took everything from her; and American Honey, sun-soaked, glimmering with heat and sexual tension, is one of the finest road movies and coming of age narratives ever put on screen.
It's an unflinching look at growing up with nothing in America, and the deep divide between the haves and the have nots. We were delighted that Arnold directed season 2 of Big Little Lies, putting her front and center of a popular show that could foreground her talent. Additionally, Arnold's short films are like a series of paintings: as vibrant as oil, as morally murky as watercolor.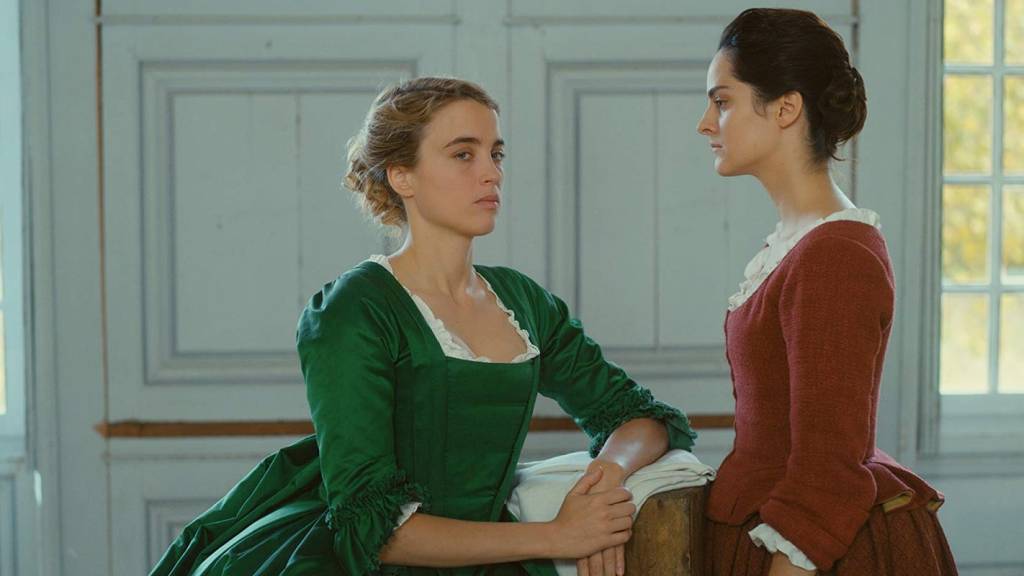 4. Céline Sciamma
Sciamma's Girlhood (2014) is a captivating portrait of a young girl growing up in Paris and struggling to her assert her autonomy among friends and family. Portrait of a Lady on Fire is Sciamma's latest effort: a queer love story with swoon-worthy mise-en-scene. The cinematography she achieves with Claire Mathon genuinely evokes 18th century painting and portraiture, but more impressively captures the tender love of its leads in gorgeously realized compositions—all to only add a golden hued to their doomed-before-it-begins romance. Sciamma's films deftly capture the inner topography of women's rich emotional landscape.
3. Lucrecia Martel
Argentine director Lucrecia Martel makes films that are social and political with visual and aural artistry. Her 2002 film La Ciénaga utilizes diegetic sound in ways that surpass Robert Altman, so often do her sounds both compete for our attention while complicating and enhancing the scene. Her 2017 film Zama is a hallucinatory historical drama that will leave you fixated from beginning to end.
2. Claire Denis
Could anyone forget Claire Denis' ferocious 2009 drama, White Material, with star Isabelle Huppert? Beautiful landscapes and coffee harvests collide with impending civil war in this gripping film. And her sci-fi drama High Life reunited Cosmopolis co-stars Robert Pattinson and Juliette Binoche for a film that rides its violence bareback. It's the most terrifying and hypnotic interstellar voyage we've seen since Stanley Kubrick's 2001: A Space Odyssey. Binoche's steely performance and mane of dark hair will cast a spell on you. As the participants on the ship square off, the film becomes like a nightmare, perfectly pitched and spellbinding.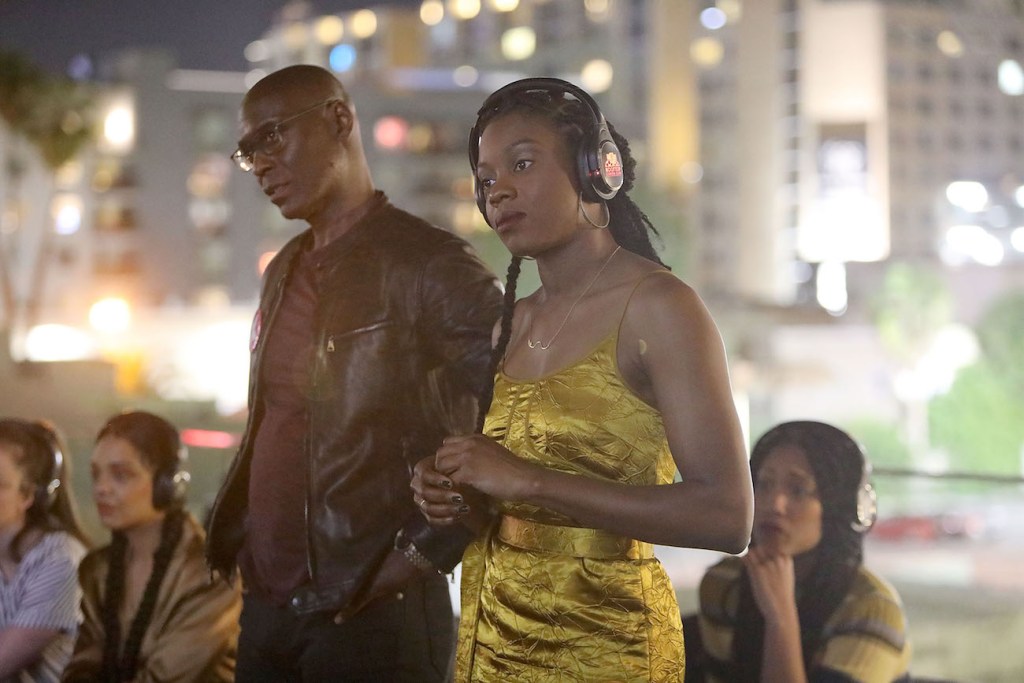 1. Nia DaCosta
While it might seem audacious to place Nia DaCosta at number one, her feature film debut Little Woods was the most auspicious narrative debut we've seen in years. Masterfully shot and written, the film empathetically depicts working class America in all its heartache, small triumphs, and economic devastation. It's a testament to DaCosta's skill as a director that her second feature film is the Candyman reboot coming to theaters this summer, produced by Get Out and Us filmmaker Jordan Peele. From a small indie budget to a horror film, DaCosta seems poised to do it all—and to do it exceptionally well. We'll watch anything with her at the helm.