Features
Wakanda Forever Box Office Proves 'Superhero Movie Fatigue' Is Overstated
Black Panther: Wakanda Forever broke box office records and continues a trend of Marvel Phase 4 dominating the post-pandemic era. This is counterintuitive to online complaints.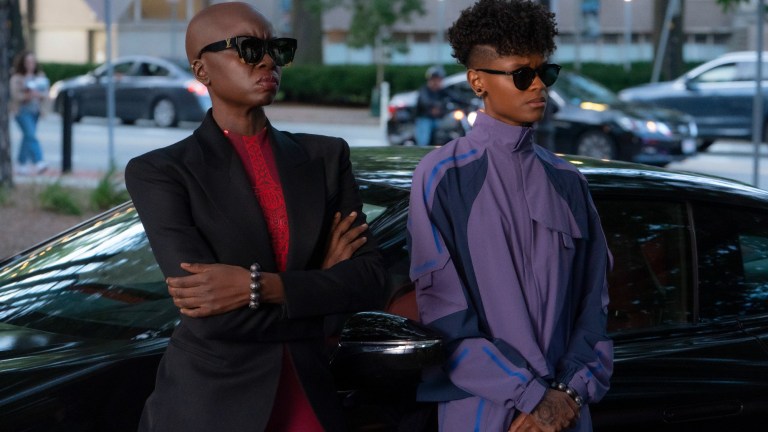 Black Panther: Wakanda Forever just had the biggest November opening weekend in box office history. Granted, as soon as the sequel to 2018's game-changing superhero movie was announced by Marvel Studios to be a Thanksgiving-adjacent release, that milestone seemed almost a foregone conclusion. Nevertheless, it still was pretty remarkable when Black Panther 2 officially clocked in at $181 million on Monday morning, blowing away previous record holder Hunger Games: Catching Fire, which opened to $158 million in 2013. This number, by the by, also trounces previous Marvel November releases like Thor: Ragnarok ($122.7 million in 2017) and Doctor Strange ($85 million in 2016).
So while the number is down about 10 percent from the $202 million opening of the first Black Panther, Wakanda Forever is nonetheless breaking records and enjoying an enthusiastic reception, as judged by not only the numbers numbers but also its sterling "A" CinemaScore and solid 84 percent "positive" rating from critics on Rotten Tomatoes.
For anyone who saw the movie—or simply watched that first emotionally charged teaser trailer from several months ago—this is hardly a surprise. And yet, it seems to run in contradiction to the general narrative that has grown increasingly loud, both on social media and in the press. You know the one: Marvel Studios' Phase 4 has entered a "slump," or that a feeling of malaise in the fanbase is indicative of some larger superhero movie fatigue setting in around the genre.
The latest batch of Marvel Studios movies released over the past two years certainly invite a cornucopia of differing opinions—personally, I've had issues with the MCU formula for a while—but the echo chamber suggesting a fall is coming remains unsupported by the only number that really matters to Disney: box office gross. (Well, that and merchandise sales figures that we are not privy to…)
Consider that since movie theaters began opening up in earnest following the vaccine rollouts in 2021, four of the five biggest opening weekends have been Marvel Studios movies: Spider-Man: No Way Home, whose $260.1 million debut is second only to Avengers: Endgame overall; Doctor Strange in the Multiverse of Madness ($187.4 million); this weekend's Wakanda Forever; and Thor: Love and Thunder ($144.2 million). The only non-MCU movie to crack the top five openings is Jurassic World Dominion, and even that only surpassed Thor 4 by less than $1 million.
Release after release, and opening weekend after opening weekend, audiences are turning up to MCU movies with a consistency and sense of brand loyalty that is the envy of Hollywood. In fact, the only one that really underperformed in Phase 4 (not counting Black Widow, which was released day-and-date on Disney+) was Chloé Zhao's Eternals, which opened last November to $71.3 million.
In other words, the one movie where Marvel went really far afield from its house formula is the only one that opened significantly lower than studio expectations and failed to turn a profit theatrically. One might even posit the lesson learned here is (sadly) to continue coloring within the lines.
With that said, there is some boffo evidence that Marvel Studios is not receiving the same universal applause from audiences that most of their Phase Three lineup did. Both Doctor Strange 2 and Thor 4 received "B+" CinemaScores, the lowest scores MCU movies have ever earned outside of Eternals (which received a "B" from general audiences, according to the industry pollsters). And to be sure that trend should give Marvel pause as it's widely believed anything below an "A-" signals poor word of mouth.
But while that truism proved accurate to an extent—both of those summer releases dropped 67 percent in their second weekends—Multiverse of Madness still continued to perform exceedingly well overall, grossing $956 million worldwide. And it probably could've crossed the arbitrary $1 billion threshold if Disney hadn't elected to put it on Disney+ within 45 days of its opening. And considering the first Doctor Strange grossed only $678 million total, that increase of about 30 percent in revenue pretty much moots a major second weekend drop… or online chatter about the end being nigh.
Has Marvel's fourth phase been as satisfying for fans as what came out previously? The answer likely differs from fan to fan. However, the media perception that Phase 4 has been a huge disappointment may have more to do with critical perceptions of the movies' quality than the general audiences' opinion. The latter continue to treat attending the latest MCU movie with the dedication of a religious holiday.
We haven't seen an MCU movie in a while have the kind of leggy, truly rapturous word-of-mouth as what propelled Top Gun: Maverick to almost $1.5 billion—and after that movie opened significantly lower than the four highest MCU earners of Phase 4. But then, Top Gun had a traditional, old school theatrical run unlike Disney's current pivot toward truncated windows that favor streaming releases. Marvel's playing a different game, and as long as audiences show up in droves, the prospect of "oversaturation" will continue to look closer to wishful thinking.