Features
Ryan Coogler Explains Missing Black Panther Character in Wakanda Forever
"He's basically banished, but still within Wakanda's borders," Coogler revealed.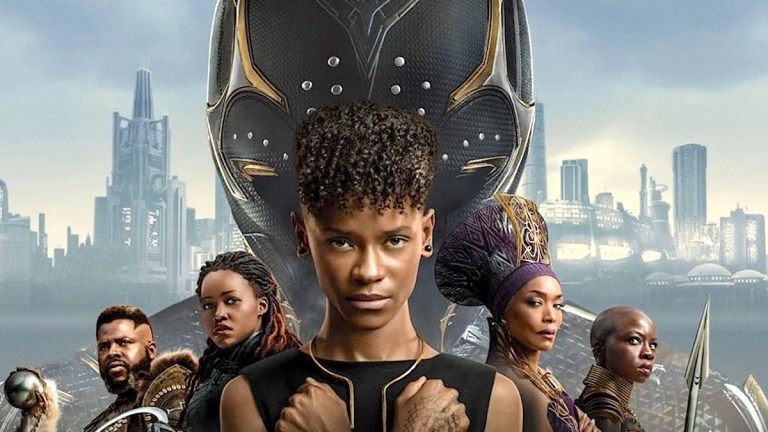 There's a new face behind the claws and cowl, as the Marvel Cinematic Universe prepares to usher in its next era with Black Panther: Wakanda Forever. Disney's latest batch of Marvel outings is rounding off in poignant style, with Ryan Coogler's sequel to 2018's movie waving goodbye to Phase 4 alongside Chadwick Boseman's T'Challa. 
Although most of the Black Panther cast are back for more, the tragic passing of Boseman in 2020 means he's unable to return for Wakanda Forever. It isn't just events out of Coogler's hands that mean characters aren't suiting up for the war between the Wakandans and Talokan's, because Daniel Kaluuya's W'Kabi is also sitting this one out. 
Remembering back to Black Panther, W'Kabi was the Head of Security for the Border Tribe, boyfriend of Danai Gurira's Okoye, and supposed best friend of T'Challa. Having lost faith in T'Challa and former king T'Chaka for their failure to capture Ulysses Klaue (who was responsible for the death of his parents), W'Kabi switched sides to support Erik Killmonger's (Michael B Jordan) claim to the throne. The last we saw of W'Kabi, he was disarmed by Okoye during Black Panther's finale. He's not returned for ensembles like Avengers: Infinity War and Avengers: Endgame, but apparently there's a reason for that.
When grilled on whether W'Kabi has been lost to Wakanda between movies or they'd discussed his whereabouts, Gurira told CinemaBlend, "We did. I can't go into too many details. You would have to ask my director about that whole thing. But we definitely did. There was stuff that we didn't end up doing but we definitely did." Coogler added a little more to the story and confirmed, "That's a great question. He's basically banished, but still within Wakanda's borders, if that makes sense. It's one line that refers to him still being alive."
This clears up a bit of the mystery after Kuluuya told Variety that his absence is what's best for the story. Still, the Nope star said he's excited to see Wakanda Forever. When pushed on whether he'll ever come back, he concluded, "You know I can't tell you! You're supposed to start with that!" By the sounds of it, the Border Tribe either won't feature or might have a relatively minor role. A lack of them or an early attack would explain how it's easy for Namor (Tenoch Huerta) and the Talokans to breach Wakanda's borders. 
Although Kuluuya is one of the few original cast members not returning, we know Wakanda Forever will include other MIA characters like Everett Ross (Martin Freeman) and Queen Ramonda (Angela Bassett), so fans were right to question why W'Kabi didn't feature in the trailers. It's pure speculation about how Wakanda Forever will fill audiences in on the W'Kabi-shaped hole, but with scenes depicting T'Challa's funeral or a memorial service, it seems like the perfect opportunity to reveal why his former BFF isn't there. Either way, W'Kabi's story is done for now. 
At least we know the potential is there for a reprieve further down the line, and with Marvel Studios producer Nate Moore recently referring to the Dominique Thorne-led Ironheart as a "direct sequel" to Wakanda Forever, who knows which familiar faces will pop up? Still, don't expect Okoye and W'Kabi to reignite their spark anytime soon. Remember that Marvel refuted claims (via Vanity Fair) the original Black Panther cut a romantic moment between Okoye and Florence Kasumba's Ayo, there could've been a chance to explore this in Wakanda Forever. Even if Okoye is part of the LGBTQ+ community, Michaela Coel seemingly spoiled that her character (Aneka) will be Ayo's love interest during an interview with Vogue. 
Despite having so many sprawling plot threads, the MCU is known for shock returns – which there have been many of late. As well as She-Hulk making good on the long-rumored return of Charlie Cox as Matt Murdock/Daredevil, Captain America: New World Order will see Tim Blake Nelson reprise his role as Samuel Sterns/the Leader a mere 16 years after he appeared in The Incredible Hulk. It's true there are still outliers including Justin Hammer (Sam Rockwell) that are well overdue another go, but at least we know W'Kabi was considered during Wakanda Forever.  Whether W'Kabi is one of those long-forgotten characters who get a shock comeback like Lady Sif, or he's just another Betty Ross, remains to be seen.