Features
Upcoming Jason Momoa Movies and TV Shows to Watch Out For
Need more Jason Momoa in your life? Here's where you can watch the King of Atlantis next.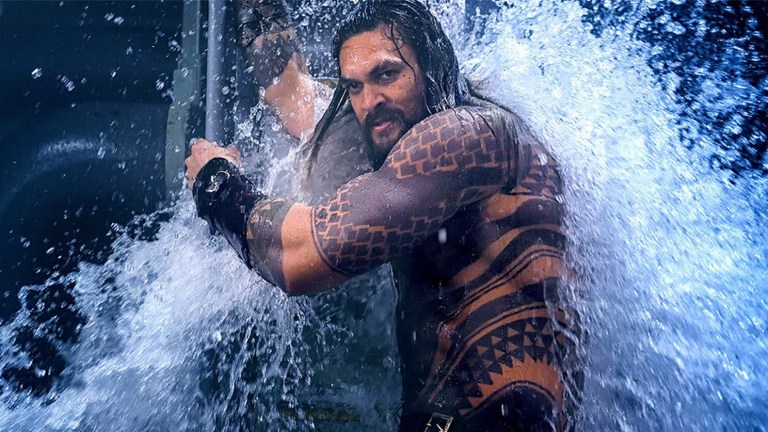 Jason Momoa is everywhere. The former Game of Thrones actor is riding high after starring in the popular film Sweet Girl on Netflix, with Season 2 of his Apple TV+ series See set to start streaming this weekend and a key role in Denis Villeneuve's hotly anticipated Dune adaptation on deck. Oh, and as the DCEU continues to shift and change, he's still the only Arthur Curry, aka Aquaman, in sight. Not bad for a guy who got his start on Baywatch: Hawaii.
Things aren't slowing down any time soon for Momoa. Besides the projects listed above, the actor has a few other big things planned down the road. If you just finished Netflix's Sweet Girl and you're looking for more Momoa in your life, here's where you can expect to see the King of Atlantis next.
See Season 2
Streaming August 26
Apple TV+'s sci-fi dystopian series is set in a far-off future in which humanity collectively lost the sense of sight. Season 1 found Momoa's Baba Voss reuniting with his sighted stepson Kofun (Archie Madekwe) after defeating Jerlamarel (Joshua Henry), another sighted man who had fathered kids like Kofun all while having a weird messiah complex.
In season 2, Momoa's Baba will have to go toe-to-toe with another big bad preoccupied with the possibility of returning sight to the world, his brother Edo Voss, played by Dave Bautista. It's clear from early looks of season 2 that there's some bad blood between the hulking brothers, and with season 2 bringing in a new showrunner, Warrior's Jonathan Tropper, we can expect the action scenes to be even more explosive in year two.
Dune
In theaters and on HBO Max on Oct. 22
After a failed Alejandro Jodorowsky adaptation, and a polarizing one from David Lynch, Frank Herbert's "unfilmable" science fiction classic, Dune, will once again hit theaters and streaming this October. Once slated for a Christmas time release, Denis Villenuve's Dune aims to capture the scale of the epic novel, with huge battles and even larger sand worms.
In a packed cast that also includes Timothée Chalamet, Zendaya, Oscar Isaac, Rebecca Ferguson, Dave Bautista, and many more A-listers, Jason Momoa is playing Duncan Idaho, the swordmaster of House Atreides. Loyal to protagonist Paul, the ducal heir of House Atreides, Duncan is a mentor to Paul and an ambassador to the Fremen, the inhabitants of the the planet Arrakis.
There's no telling if Villenuve's Dune will make the hard science fiction of its source material palatable for a wide audience, but Momoa has had success in parts tied to beloved novels before, and there's no doubt he'll make Duncan Idaho into something memorable on screen.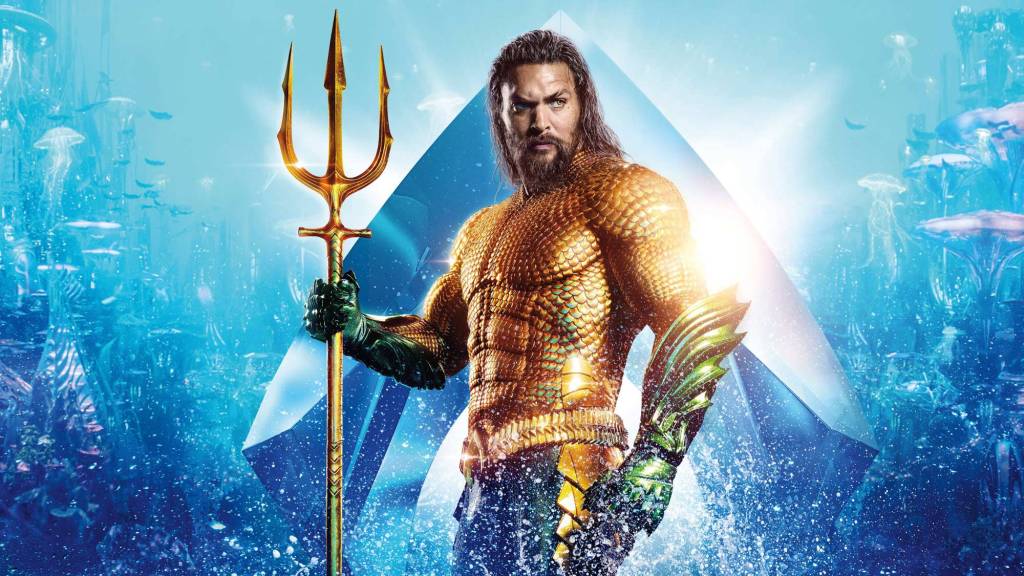 Aquaman and the Last Kingdom
In theaters Dec. 16, 2022
Production has begun on the second Aquaman film, but the plot of the Jason Momoa-starrer mostly remains obscured in murky water. However, returning director James Wan has provided an intriguing update that references a cult classic 1960s Italian horror film as its main source of inspiration.
"Aquaman 2 is very heavily inspired by Planet of the Vampires," Wan recently told Total Film. "You can take the boy out of horror but you can never take the horror out the boy."
But does the cult-classic Mario Bava sci-fi film about spaceships haunted by mysterious alien lifeforms fit into the underwater superhero aesthetic of Aquaman? Wan thinks the fans will roll with it.
"Well, the first movie took a lot of people by surprise, right?" Wan said. "And that's partially because they were not familiar with the comic book, which deals in this very lurid, strange world. People were taken aback that I didn't throw all that stuff away and make a dark, heavy film. But I didn't feel that would have been right for it. So, with the second film, I feel it will be easier for people to accept where we go because I've already laid the foundation."
We'll see exactly where Wan, Momoa, and company will go when Aquaman and the Lost Kingdom hits theaters on Dec. 16, 2022.
The Last Manhunt
Release Date TBD
Filming on this Western has been completed for some time, and the movie was set to premiere Aug. 27 at Pioneertown International Film Festival before the event was delayed by the surging COVID-19 Delta variant.
Jason Momoa exec produced and has a story credit on The Last Manhunt, which is based on true events. According to the synopsis, the film follows a Native American cowboy known as Willie Boy, who was chased into the hills by a sheriff's posse in 1909 after Willie Boy fell in love with a woman named Carlota. Carlota's father, a Chemehuevi shaman and local tribal leader, refused to let the young couple be together, and in a fatal confrontation, Carlota's father was killed by an accidental gun shot and the young lovers fled to the sun enslaved Mohave desert.
The film was shot near where the actual events took place and local tribes were recruited to appear in the movie as extras or stand-ins. Momoa, who was originally onboard to direct but had to back out due to other commitment, was said to have fallen in love with the story and was insistent on getting the input of tribal members. The story was adapted to film once before in Robert Redford's Tell Them Willie Boy Is Here.
The film stars Martin Sensmeier as Willie Boy, Mainei Kinimaka as Carlota, and Momoa appears In a brief role as Big Jim. Directed by Momoa's See costar Christian Camargo, The Last Manhunt currently does not have a scheduled release date.
Slumberland
TBD 2022
From Hunger Games franchise director Francis Lawrence, Slumberland is a live-action adaptation of the comic book series Little Nemo in Slumberland by Winsor McCay. Taking a gender-flipped approach to the source material, Slumberland tells the story of a young girl (Marlow Barkley) who discovers a secret map to the dreamworld of Slumberland, and with the help of an eccentric outlaw, she traverses through dreams and flees nightmares, with the hope that she will see her late father again. Guess who will be playing that eccentric outlaw.
No, you're not dreaming—that's Jason Momoa with a full set of horns.

Here's a sneak peek behind the scenes at SLUMBERLAND, a new adventure story about an eccentric outlaw (Momoa) who guides a young hero (Marlow Barkley) through a secret dreamworld.

Coming to Netflix in 2022. pic.twitter.com/QZIaQbk7HM

— NetflixFilm (@NetflixFilm) April 6, 2021
Momoa looks wonderful sporting big horns and extravagant outfit. His character, Flip, is described as a "nine-foot-tall creature that is half-man, half-beast, has shaggy fur, and long curved tusks." They've certainly have got the man for the job.
Slumberland will also feature Weruche Opia, India de Beaufort, Kyle Chandler, and Chris O'Dowd rounding out the ensemble cast.
Cliffhanger
(TBD)
A female-led reboot of Sylvester Stallone's Cliffhanger is in the works from director Iranian-American filmmaker Ana Lily Amirpour.
Speaking to Deadline, Amirpour said, "I instantly knew the elements of the story I wanted to tell. There's a special place in my heart for an action-survival movie. I've always been attracted to the theme of mountain climbers who, like filmmakers, have a certain madness to them. I love genre and fantasy and in this type of survival film you're playing with real fear."
"We are setting out to create a thrill-ride on the mountain which taps into the primal side of an action movie, where you see what a person is capable of doing to survive in the most extreme situations, pushed to the limits," she continued. "Add to that some high-stakes espionage and a badass female mountain climber as the lead and it becomes a truly epic reinvention of what made the original Cliffhanger movie so fun and so thrilling."
There's no word on casting for the female lead, but Momoa is said to be involved in the film, with at least a cameo planned for the actor. Momoa confirmed as much with a post on his Instagram.
Untitled Momoa-Dave Bautista Buddy Cop Movie
TBD
What started as a text exchange between two frequent co-stars has now become a public promise: we are going to get a Jason Momoa/Dave Bautista buddy cop film at some point.
After Bautista tweeted about the idea, Momoa took things even further by going on The Late Late Show with James Corden and expanding on the idea.
"[Bautista] literally texted me four days ago, going, 'We need to do a buddy cop film,'" Momoa told Corden. "We love each other. We are on See and Dune together. And I said, 'Absolutely.' And he said, 'Let's do it in Hawaii.' And I said, 'Let's do it. I have an idea.' So it's off to the races now. We're doing it."
"It sells itself, bro," he continued. "Dave loves wearing Speedos. I love wearing board shorts. And both of us with our shirts off. He'll be grumpy and I'll be charming. Boom. It sells itself, bro. I have the hair. He doesn't have hair. We cover all the demographics."
Obviously this project is in a very early stage, but Momoa is right — this thing sells itself. Sign us up for opening day tickets, please!