News
Aquaman: King of Atlantis Series Coming to HBO Max
James Wan will produce an Aquaman: King of Atlantis animated series for HBO Max.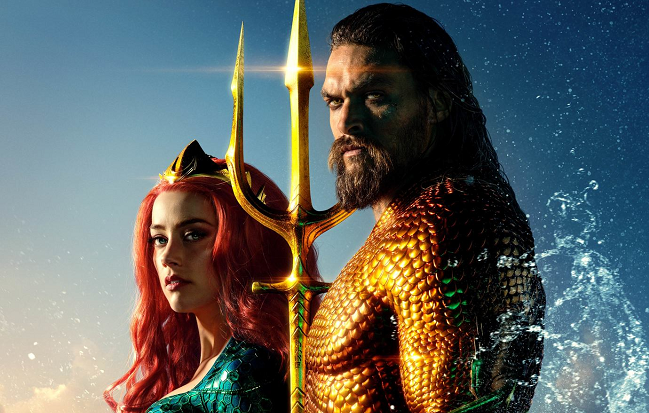 James Wan will return to the DC Universe a little sooner than expected. Wan will executive produce Aquaman: King of Atlantis, a three episode animated series for HBO Max with Warner Bros. Animation. Very few details are available at the moment but HBO says that "each of the standalone episodes will have a unique storyline following the adventures of Aquaman as protector of the deep." It sounds like this is an all-ages affair, and that's perfectly in keeping with the nutso underwater fairytale tone of Wan's billion dollar grossing 2018 Aquaman movie.
The series appears to pick up right after the end of that movie left off, although it's probably not strictly in continuity with it. Here's the official synopsis:
"The series begins with Aquaman's first day on the job as king of Atlantis and he's got a LOT of catching up to do. Luckily, he has his two royal advisors to back him up – Vulko, the scholar, and Mera, the water controlling warrior-princess. Between dealing with unscrupulous surface dwellers, elder evils from beyond time, and his own half-brother who wants to overthrow him, Aquaman is going to have to rise to the challenge and prove to his subjects, and to himself, that he's the right man for the trident!"
Wan will executive produce alongside Michael Clear (Annabelle Comes Home), Rob Hackett (Swamp Thing…ahem #SaveSwampThing), and Sam Register (Teen Titans Go!). Victor Courtright (Thundercats Roar!) and Marty Halpern-Graser (Batman vs. Teenage Mutant Ninja Turtles). There hasn't been any word on casting yet, but it sure would be fun if they could entice Jason Momoa to reprise his big screen role to voice Arthur, whose gruff, bro-y dudeness would work really well here.
"This DC property is a fan-favorite rich with well-known characters and dynamic storylines," said HBO Max head of original content Sarah Aubrey in a statement. "On the heels of Warner Bros. Pictures' box office smash hit, we're certain Aquaman: King of Atlantis will be an exciting addition to our already robust slate of kids and family programming."
There's no release date yet set for Aquaman: King of Atlantis, but don't be surprised if it's a little stopgap in 2021 before the arrival of Aquaman 2 on Dec. 16, 2022. Wan is likely to direct that film as well, although at the moment he hasn't officially confirmed that. But he's definitely involved with the development of it, and it was clear from the sumptuous visuals of the first film that he loves working within the technicolor aesthetic of Atlantis.
We'll update this with more information as it becomes available.
Mike Cecchini is the Editor in Chief of Den of Geek. You can read more of his work here. Follow him on Twitter @wayoutstuff.
Read and download the Den of Geek Lost in Space Special Edition Magazine right here!