News
The Old Guard Trailer and Release Date on Netflix
Greg Rucka's comic manifests as a Netflix film with a powerhouse leading lady in July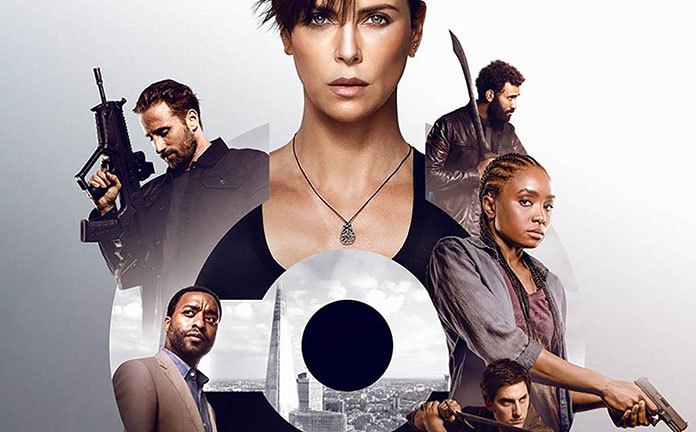 GLAAD Award-winning comic book writer Greg Rucka has a new Netflix movie on the way in July. The Wonder Woman scribe has adapted his own series, The Old Guard, for Skydance and the streaming service, and Gina Prince-Blythewood (Marvel's Cloak & Dagger) has directed the project.
Teased by the tagline "forever is harder than it looks", The Old Guard follows a group of soldiers who are led by Charlize Theron's Andy. The pack are immortal mercenaries who have seen a lot of shit over the centuries, and now they're pretty bored with life in general. Things start to get interesting again when they discover that a new immortal is serving in the US Marines, but when their undying existence is captured on camera by a murky organization, events start to spiral out of control.
Theron stars alongside Chiwetel Ejiofor, Marwan Kenzari, Kiki Layne, Matthias Schoenaerts, Luca Marinelli, Harry Melling and Veronica Ngo in The Old Guard, which will be streaming on Netflix from July 10.
Check out the trailer below…
Rucka dived into his story with Newsarama in 2017, describing it as "John Wick meets Highlander."
"The heart of the conflict for the lead is that [Andy]'s very, very old and doesn't know why she's still living," Rucka explained. "She says this at the start and seen so many of the people that she knows and loves all die. Even those like her.
He added "That's the sick joke of it, really: They're immortal up until the moment they're not. And they never know when that moment is going to be. For Andy, she's seen a lot of people come and a lot of people go. The question, then, is 'Why not me?'"
Rucka says that despite the existential subject matter of The Old Guard, it's light stuff compared to his usual fare.
"I tend to write pretty deep. Lazarus, Black Magic, and even Stumptown, you can't look at those books and go "They're predominantly joyful romps!" Stumptown, of the three of them, is arguably the lightest, but even then, it deals with the some pretty heavy stuff. At the end of the day, The Old Guard is fun. For me, that's a huge step!
Rucka's 1998 comic miniseries Whiteout became a feature film in 2009 starring Kate Beckinsale. It was a notable box office bomb from music video director Dominic Sena, who had previously brought the world Kalifornia, Gone in Sixty Seconds and Swordfish. After Whiteout debuted to a horrific reception, Sena went on to make one more movie – 2011's Nicolas Cage-led Season of the Witch, and has been MIA ever since. At the time of Whiteout's production, Stuart Baird and Len Wiseman were reportedly brought on to do uncredited reshoots on the film, which clearly didn't have too much of an impact.
Let's hope Rucka has better luck with The Old Guard.