News
Ju-On: Origins Trailer Unveils Netflix's The Grudge Series
Netflix's upcoming J-Horror series Ju-On: Origins explores new stories from one of the genre's most notorious haunted houses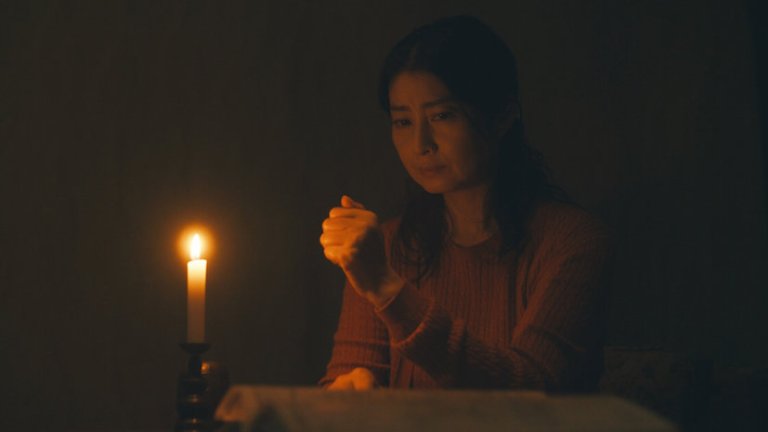 Back in 1998, Takashi Shimizu unwittingly created a monster when he debuted a couple of short films about a haunted house. Little did he know, a lingering horror franchise was about to be born. In 2000, a first feature film about the story, Ju-On: The Curse, arrived – and the rest is history. There are now thirteen Ju-On movies in the bank, including an initial 2004 US remake, that run all the way up to this year's Sam Raimi-produced 'sidequel' – it's a perfectly cromulent word – which unfortunately debuted to a weary critical reception and a mere wisp of a western audience.
Now, Netflix has jumped on on the Ju-On bandwagon – the streaming service has just set a July release date for its foreign language TV series based on the ongoing myths surrounding the iconic Grudge house.
The show seeks to rejuvenate the franchise on the small screen, but objectively, the most successful of the Ju-On projects in recent years has been 2016's underrated crossover film Sadako vs. Kayako, an offering that was initially assumed to be an April Fools joke. The movie successfully moulded a Freddy vs. Jason-esque fight to the re-death between Ju-On's voice-challenged Kayako Saeki and Ring's tape-fondling well-dweller Sadako Yamamura. Can Netflix's magic touch re-focus the original story and revive interests in Ju-On again? Hmm, only time will tell.
Ju-On: Origins stars YoshiYoshi Arakawa, Yuina Kuroshima and Kana Kurashina, and has been directed by And Your Bird Can Sing's Sho Miyake. The scripts were written Hiroshi Takahashi (Ring) and Takashige Ichise (Dark Water) so there's a lot of established J-Horror talent behind this project.
In the upcoming series, rookie actress Haruka Honjo (Kuroshima) hears the sound of eerie footsteps late at night while chilling in her house. When she learns of the talents of local psychic researcher Yasuo Odajima (Arakawa) via the madness of a throwaway TV variety show, she tracks him down to sort out her deadly paranormal problem.
Behold the official synopsis for Netflix's series, though, if you will, which tells us next to naught:
"The legendary Japanese horror franchise that has become a smash hit worldwide gets its first drama adaptation. In the Netflix Original Series Ju-On: Origins, the story based on a truth more terrifying than fiction returns. Can the people haunted by this house escape from its curse? And what kind of grim incident occurred in this cursed house in the past?"
Yes, what kind? See the first trailer below…
Ju-On: Origins will be streaming on Netflix from July 3, 2020.