News
What is the Song in The Batman Trailer?
What would Kurt Cobain think about one of his most personal songs being used in The Batman trailer? Probably nothing good.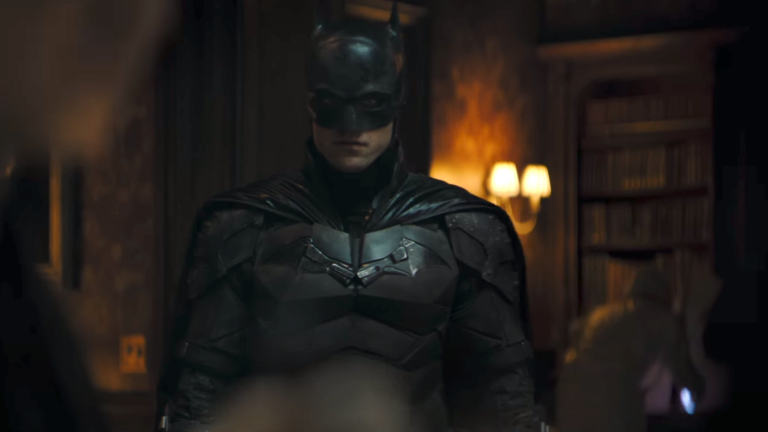 The Batman trailer arrived at DC FanDome and it was unexpectedly set to an iconic Generation X song. No, you silly goose, we're not talking about Billy Idol's old band, we mean, you know, '90s kids. The eerie and somber trailer was set to the equally eerie and somber strains of Nirvana's "Something in the Way," the closing track off (well, if you don't count the hidden track of the feedback noise exploration "Endless Nameless") the band's breakthrough album Nevermind.
In case you've been living "underneath the bridge" and somehow haven't seen The Batman trailer yet, here it is…
Sure, this song is a great fit for this trailer, but we have to wonder how Kurt Cobain would have felt about his music being used to promote a blockbuster movie.
"Something in the Way" was notable for being one of the few quiet and understated track's on the second Nirvana album, which was otherwise dominated by layers of loud guitars and Dave Grohl's unmistakable drumming.
You can listen to the studio version here…
Here are the full lyrics to "Something in the Way" by Nirvana…
"Underneath the bridge
The tarp has sprung a leak
And the animals I've trapped
Have all become my pets
And I'm living off of grass
And the drippings from the ceiling
But it's okay to eat fish
'Cause they don't have any feelings"

"Something in the way, yeah…"
Legend has it these lyrics were inspired by a period in Kurt Cobain's life when he was homeless. But in the context of the trailer they sound like they could be the unhinged ramblings of someone who needs a stay at Arkham (like the movie's exceptionally creepy take on the Riddler, played by Paul Dano), or just the kind of dark thoughts that go through the mind of someone afflicted by depression (like Robert Pattinson's exceptionally moody looking even by Batman standards Bruce Wayne).
The final live performance of "Something in the Way" came on November 18, 1993, just six months before Cobain's death, at the taping of Nirvana's legendary MTV Unplugged special, which was later released as the band's MTV Unplugged in New York album.
It's a powerful, haunting performance. Watch it here…
The Batman is currently scheduled for release on Oct. 1, 2021. With all of the shifting release date shenanigans happening with movies at the moment thanks to the US government's continued mishandling of the Covid-19 pandemic, don't be surprised if that date changes further.
The full schedule (for now) of upcoming DC superhero movies can be found here.