News
The Batman, Shazam 2, Black Adam, Matrix 4 All Move In Release Date Shake-Up
Holy juggling act! Warner Bros. moves The Batman, Black Adam, Shazam 2 and The Matrix 4 in a massive release reshuffle.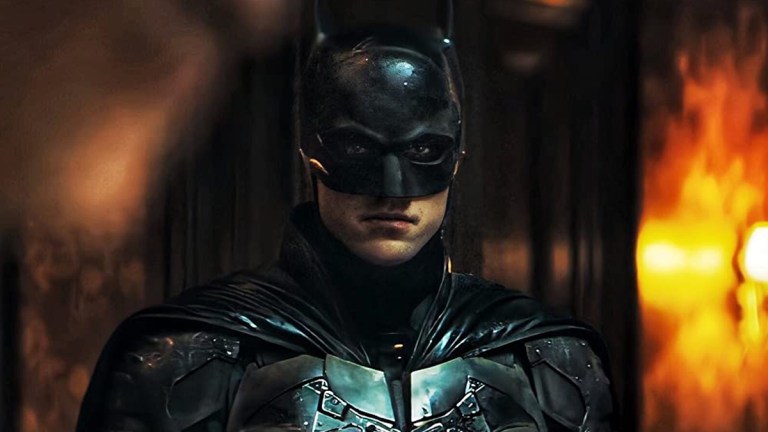 Following the news on Monday that Warner Bros. Pictures was shifting the release of its sci-fi epic Dune from December 18 of this year to October 1, 2021, Deadline reports that the studio has now massively reshuffled even more of its planned tentpole films for the next two years.
Not surprisingly, Matt Reeves' The Batman is moving off that October 1, 2021 date in the wake of Dune's shift and will now open on March 4, 2022. That spot was originally held by Warner Bros. for a proposed film based on the venerable video game Minecraft, which no longer has a release date.
To give The Batman some breathing room, The Matrix 4 now moves up from April 1, 2022 to December 22, 2021. The earlier arrival for that new entry in the Keanu Reeves action/sci-fi franchise is likely due to the fact that it got more of its shooting done before the coronavirus pandemic shut down much of the world's movie production — including The Batman, which restarted principal photography last month but had to shut down again when star Robert Pattinson came down with COVID-19.
The Caped Crusader is not the only DC superhero whose next big screen adventure is being pushed even further into the future by Warner Bros. The Flash, starring Ezra Miller and directed by Andy Muschietti (It: Chapter One and Chapter Two), has now sped from June 3, 2022 to November 4, 2022, while Shazam! Fury of the Gods thunders out of the November 4 berth and lands on June 2, 2023.
The Flash, as of right now, is going up against Mission: Impossible 8 and an untitled Disney event movie on the same date, so it's likely that someone will blink and one of those will move.
Finally, Dwayne Johnson's debut in the title role as Shazam nemesis and major DC antihero Black Adam is exiting its December 22, 2021 slot and will remain undated for now. Johnson is currently shooting Red Notice for Netflix and production on Black Adam isn't slated to begin until early next year, which sort of explains that delay. Johnson did a major promotional push for the film at last month's DC FanDome, revealing that the movie would feature the big screen debut of the Justice Society.
Meanwhile, Wonder Woman 1984 is keeping herself firmly planted at Christmas 2020…for now. But that could well change given the continuing problem of the pandemic and the news that Cineworld was closing down its US and UK theater chains for the foreseeable future due to the lack of business and major new motion pictures.