News
Dune Movie Release Date Delayed to 2021, The Batman Likely Next
The Dune movie has been delayed to Oct. 1, 2021, which means that The Batman could be next in line to move.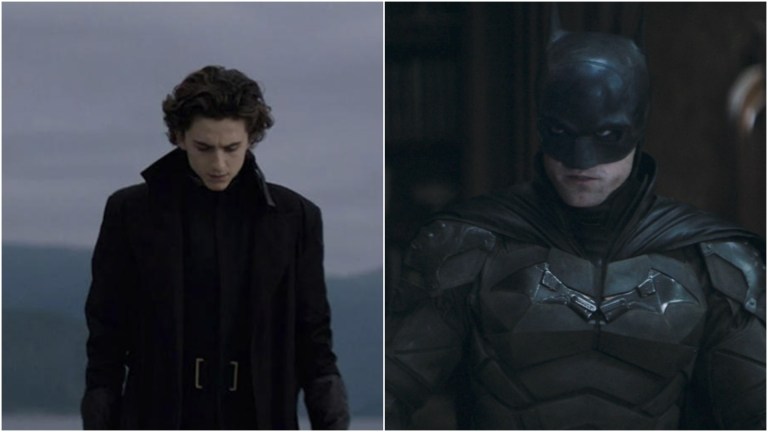 Warner Bros. has reportedly delayed the release date of Dune to Oct. 1, 2021, pushing the movie almost a year from its original December date.
News of the Dune delay comes from Collider, which reports that the decision to push the movie back had "nothing to do" with the quality of the movie but the continued moviegoing complications caused by the COVID-19 pandemic–just yesterday, Cineworld, owner of Regal Cinemas, announced that it would temporarily suspend operations in the US and UK. Per the outlet, Dune director Denis Villeneuve supported the decision to move the movie to next year.
The delay could mean that The Batman is next to move on WB's release calendar since that DC movie is also currently scheduled for Oct. 1, 2021. While it wouldn't be the first time a movie studio has released two major tentpole movies so close together, it seems unlikely that WB would want to risk cannibalizing two of its biggest upcoming movies, both of which have the roughly same target audience. That said, there is no precedence for this particular situation, as major studios continue scrambling in the wake of a pandemic that has now killed over a million people worldwide.
Collider says that Wonder Woman 1984, which was recently delayed to Christmas Day, is still set to bow this year. It remains to be seen if that will still be the case in the next few weeks. One model from the Institute for Health Metrics and Evaluation at the University of Washington predicts as many as 300,000 Americans could succumb to COVID-19 by December. That hardly sounds like a situation in which movie theaters in the US will be able to open safely.
Box office numbers since theaters began reopening late last summer continue to show that moviegoers are reluctant to go back to theaters in the age of COVID-19. WB's last major tentpole release, Christopher Nolan's Tenet, opened on Sept. 3 in the U.S. but has only cleared $300 million worldwide, a major drop from Nolan's last effort, Dunkirk, which made over $500 million globally. Of course, you also have to take into account that theaters in major markets in the U.S., such as New York City, have remained closed throughout the pandemic. Again, hardly an ideal situation for studios looking to get big returns on their investments.
With Cineworld, the second-largest exhibitor in the world, temporarily shutting the doors of its theaters, it remains to be seen whether AMC, the largest exhibitor in the industry, will follow suit. The world's continuing struggle with the pandemic will likely decide that.
We'll keep you updated as we learn more.