Features
The Batman Movies That Never Were
With Matt Reeves' The Batman still underway, these are the Batman movies we almost saw.
This article comes from Den of Geek UK.
Near the beginning of the hilarious Teen Titans Go! To The Movies, there's a scene set at the premiere of a new movie called Batman Again. Before the main feature starts, there are trailers for Bat-spinoff movies called Alfred ("Coming broom"), Batmobile ("Coming vroom"), and Utility Belt ("It's a belt that you put things in"). While these films don't exist, that's not to say Warner Bros wouldn't have seriously considered developing them during the various peaks of cinematic Bat-mania.
While it's taken until the 2010s to develop Wonder Woman and other characters from the Justice League, Batman and Superman have always been big business for Warners. The stories of the various attempts to reboot Superman in the 1990s have been well covered over time, not least in the excellent documentary The Death Of Superman Lives. But throughout its bumper box office success in the 1990s and during the development purgatory that preceded Christopher Nolan's Dark Knight trilogy, Batman has had a few films stall on their way to the screen too.
Even now, the future of Batman on screen seems to be in limbo, with Matt Reeves' The Batman being leap-frogged to the screen by a host of spin-offs including Todd Phillips' Joker, and a Birds of Prey movie fronted by Margot Robbie's Harley Quinn. While Reeves has kept us updated on his film, it's still unclear if Ben Affleck, who has already vacated the director's seat on the solo movie, will return to play the lead role. The film still doesn't have a release date, as Warner Bros continues to tune up their plans for DC's extended universe in reaction to Batman V Superman: Dawn Of Justice and last year's Justice League.
While we're waiting, let's look back at some of the other Batman movies that never were. From the project that preceded Tim Burton's film to the original version of Batman and Superman's title fight, there are some fascinating projects that stalled at different stages of development. Omitting the various attempts to make Justice League movies featuring the character, here are some of the unmade Batman films and spin-offs that had writers, directors, and even stars attached before the studio changed direction.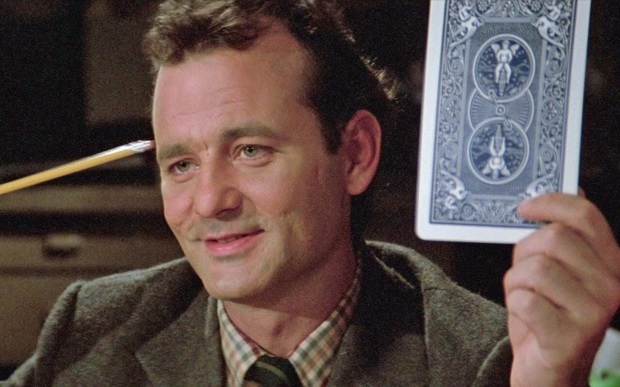 Tom Mankiewicz's The Batman
Back in the 1970s, the best-known version of the Dark Knight on screen was the decidedly lighter 1966 series Batman, starring Adam West and Burt Ward. Hoping to make a more comics-faithful take on the character, producers Benjamin Melniker and Michael E. Uslan bought the film rights to the property from DC Comics in 1979. We've written about their contribution to Batman's filmography over the last 40 years here.
The pair's initial model for a new Batman movie was based at least in part on the success of the James Bond movies, as they approached Bond screenwriter Richard Maibaum and director Guy Hamilton to help them get the film made. They both declined, as did various studios who liked the Adam West series and wanted a film to be in a similar vein.
Uslan and Melniker were thinking about 1978's Superman instead. Richard Donner had cast respected actors like Marlon Brando, Gene Hackman, and Ned Beatty in his comic book movie and made a big-screen adventure that felt faithful to the substance of the character. This led them to enlist Superman screenwriter Tom Mankiewicz to write a script called The Batman, a project which was officially announced in 1980.
Buoyed by the success of Superman, Warner Bros began their long-running attachment to the franchise by agreeing to produce the film. Mankiewicz's script featured then-recent comic characters Rupert Thorne and Silver St. Cloud alongside the Joker, who was better known to the audience at that point.
The project was set for a 1985 release, with Ivan Reitman at one point considered to direct, but that's where the wheels came off the intended serious approach. While Mankiewicz wanted to cast serious actors, like David Niven as Alfred and William Holden as Commissioner Gordon, Reitman also wanted to cast Bill Murray as Batman and Eddie Murphy as Robin.
The most intriguing casting idea that Reitman had was to cast David Bowie as the Joker, which really feels like it would have been something special if it had come to pass. As it stood, development wore on beyond the intended release date and the film got no closer to getting made. Niven and Holden both passed away while the film was still in pre-production, Reitman departed, and unfortunately, Joe Dante turned the job down, before the producers decided to drop the Mankiewicz script and take a different approach with director Tim Burton.
Upon boarding the production in 1986, Burton declared that the long-gestating take was too campy, a label that many of today's hardened Bat-fans have attached to his first film in hindsight. Even though it's not 100% faithful to the comics, the importance of 1989's Batman in establishing the character outside of the Adam West series cannot be overstated. But for all those who blanched at the thought of Murray playing Bruce Wayne, Burton did pretty well by casting Mr. Mom himself, Michael Keaton.
Batman 3, starring Michael Keaton
After the surprising success of the 1989 film, which is rightly held as a watershed moment for comic book movies and Hollywood blockbusters in general, Burton got to make the sequel exactly as he wanted. The result was Batman Returns, a lower-grossing film whose darker and kinkier tone had more niche appeal than the crowd-pleasing original. Returns has plenty of fans to this day, but it's fair to observe that Warner's top bods circa 1992 were not among them.
For the third instalment, Burton was asked back to produce, rather than direct, and development began in the assumption that star Michael Keaton would don the cape and cowl again. But Keaton had issues with the script and with the new approach by Burton's approved successor Joel Schumacher. While negotiations continued, the production cast roles in the assumption that Keaton was on board.
In terms of villains, Billy Dee Williams had a pay or play contract for Batman and any sequels featuring Harvey Dent, but Schumacher wanted to cast Tommy Lee Jones in the role instead. Also holding a pay or play contract, Marlon Wayans had been contracted to play Robin in two movies, but his character was cut out of Batman Returns at the script stage. With the introduction of Dick Grayson in the third instalment, Wayans was expected to return, but crucially, both he and Williams would get paid whether they were in the film or not.
Meanwhile, Warner was lobbying hard for the Riddler to be played by Robin Williams, to no avail. Ultimately, it was Keaton's decision to quit that spurred a bigger casting change. After casting Val Kilmer as the new Batman, Schumacher decided to cast younger, with the exception of Jones as his preferred Two-Face. So instead, the Riddler was played by Jim Carrey, fresh off 1994's triple whammy of Ace Ventura: Pet Detective, The Mask, and Dumb & Dumber.
Williams' contract was honored by Warner Bros, as was Wayans' when he was replaced by Chris O'Donnell. Elsewhere, the studio mandated that Rene Russo, who had been cast as Dr. Chase Meridian, was too old to play Kilmer's love interest, and she was replaced with Nicole Kidman. The version with Keaton, Wayans, Russo, and the Williamses at least came close enough to happening that we can imagine the parallel universe where it did, which might explain why the finished Batman Forever wound up being such a jumble of different tones.
We wrote in more detail about why Tim Burton's Batman 3 never happened right here.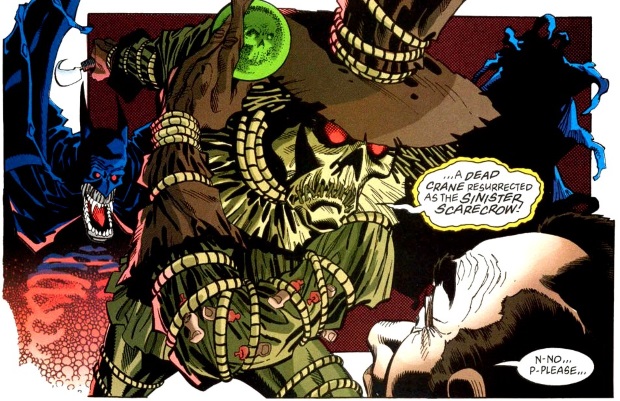 Batman 5
This one gets pretty murky, as we're not sure which details of these scripts are actually true.
Schumacher didn't get along with Kilmer while filming Forever and the director later recast the lead role again, with George Clooney, for the 1997 sequel Batman & Robin. If it had not been for the financial underperformance and widespread critical mauling that greeted the latter film, Schumacher would have brought back Clooney and Chris O'Donnell and capped his personal trilogy of Bat-flicks.
Before the studio ultimately decided to move in a different direction with Batman, there were two main scripts in development. The most well-known of these was writer Mark Protosevich's Batman Unchained, which was in the works before the fourth film in the franchise was released. Often mislabelled as Batman Triumphant, the film would have introduced the Scarecrow and Harley Quinn as villains, some years before either of those characters appeared in live-action for real.
Re-centring on Batman after the team dynamic of the previous two instalments, the script has Robin fall out with his mentor, who's undergoing a personal crisis as he struggles under the influence of the Scarecrow's fear toxin. Meanwhile, Harley would have been reconstructed as the daughter of Jack Nicholson's Joker, vowing revenge on the caped crusader when she realized her heritage. As the script has still never leaked online, it's difficult to guess how many of these details are correct, or how Batgirl would have figured in this story or if she was included at this stage before Batman & Robin had been released.
In any case, the big idea of this one would have been a third-act setpiece that saw Batman haunted by visions of his vanquished foes from the movies, including cameos by Nicholson, Danny DeVito, and Tommy Lee Jones, all reprising their roles. According to Schumacher, development got at least as far as the director going to see Nicolas Cage on the set of Face/Off to ask him to play the Scarecrow, while Courtney Love and Madonna were reportedly in the frame to play Harley.
The other project, drafted by writers Lee Shapiro and Stephen Wise, was titled Batman: DarKnight. This script also featured the Scarecrow, along with another popular villain from the seminal 1990s animated series, Man-Bat.
Taking the opposite tack to the Batman-centric Unchained, DarKnight began with Bruce Wayne giving up being Batman, fearing that he's lost his touch. The film then follows Dick Grayson to Gotham University, where he tangles with Dr Jonathan Crane and his colleague, Kirk Langstrom. When Scarecrow sends Man-Bat on a bloodthirsty rampage, the mysterious monster is mistaken for Batman, and it falls to Bruce to reclaim his mantle and save Gotham once again.
The script was positioned as a loose adaptation of The Dark Knight Returns, with an older Batman coming out of retirement. Alas, when Batman & Robin turned out to be a Bat-bomb, Warner cancelled both projects and began looking for a new direction for Batman.
Either way, it's interesting that both potential follow-ups were plotted as something of a diversion from the colourful antics of the series had taken up. It's probably no coincidence that the Scarecrow finally appeared on-screen in 2005, when Batman began again in Christopher Nolan's film, marking a definitive departure from what had gone before.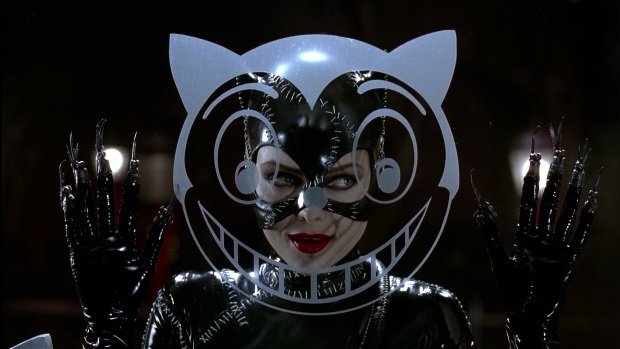 Michelle Pfieffer's Catwoman spin-off
Despite the perceived negative reception of Batman Returns some years earlier, studio executives were interested in bringing back Michelle Pfieffer's iconic take on Catwoman for her own spin-off movie. Originally intended for Burton to direct after departing Batman 3, these plans were still in motion by the end of the 1990s, as we just learned from screenwriter John August.
During the recent Twitter trend where users shared stories of their past rejections, August related a story about going to Warner Bros in 1998 with his outline for a spin-off, which would have seen Pfieffer's Selina Kyle in a Long Kiss Goodnight scenario, travelling outside of Gotham after losing her memories of her life as Catwoman.
August also shared part of his outline, which began on Halloween in a Gotham City that was presumably meant to be closer to Burton's design than Schumacher's. Selina is talking about her problems with a therapist, while he's tied to a chair and she's robbing his office. In a confrontation with a new villain called Nightfall, she wakes up in the hospital with Bruce Wayne by her bedside, and that's where the outline ends.
As the screenwriter tells it, an unnamed Warner exec heard his pitch and then told him that they wanted the film to star Sarah Michelle Gellar and (oddly enough) include a hair-washing scene. As others have remarked, Gellar's later shower scene in the American remake of The Grudge might be a smoking gun in the same vein as Jon Peters' giant mechanical spider in Wild Wild West.
This iteration of the project didn't make it to screens and the eventual Catwoman solo movie was eventually developed into the much-maligned 2004 standalone reboot, starring Halle Berry. Later, Anne Hathaway took on the role in 2012's The Dark Knight Rises, giving an underrated turn that hearkened back to the various Catwomen of the 1960s TV series, rather than Pfieffer's indelible performance.
With the very 1990s trend towards killing off antagonists rather than building a suitable rogues gallery across the sequels, bringing back Pfieffer in her own movie would definitely have been an outlier at the time, and it's a testament to the popularity of her portrayal that it was in the works for so long. In an age when Hollywood is getting better at female-led action movies and making movies like Venom, it feels like it could have happened if only Batman Returns had been made ten years later.
Batman Beyond
Originally slated for release in 2002, this adaptation of Paul Dini and Bruce Timm's popular animated series spin-off would certainly have taken the live-action franchise in a different direction. Ingeniously devised after Warner's TV division tasked the writers of Batman: The Animated Series with finding a way to do a "teenage Batman" show, the Mask Of Zorro-flavored sequel series fast-forwarded to the future of Gotham City, where a wizened Bruce Wayne coaches young upstart Terry McGinnis as the new Batman.
The series was much more popular than "teenage Batman" had any right to be and in 2000, the feature film division took notice and had Dini and Timm create a draft for a movie. During this time, Boaz Yakin, who had just made Remember The Titans and was a self-declared fan of the series, became officially attached to direct.
Given the series' popularity, there were plenty of casting rumors, which are somewhat hard to verify, but the one that comes up time and again in hindsight is that Warner managed to get Paul Newman interested in playing the elder Bruce Wayne. Showing their O'Donnell-minted gift for casting age-appropriate teenagers, Keanu Reeves was reportedly the frontrunner to play Terry McGinnis.
None of this amounted to much, because by 2001, the project had been cancelled. With more distance from the Martin Campbell swashbuckler to which it owed a creative debt, we think the time could be right for this project to come back around. Most of us would just like one live-action Batman movie to essay the style of the animated series and this would at least be the next best thing. And we're just saying, with legacy-quels in vogue at the moment, a Batman Beyond movie would be a really, really good way to bring back Michael Keaton as Bruce Wayne…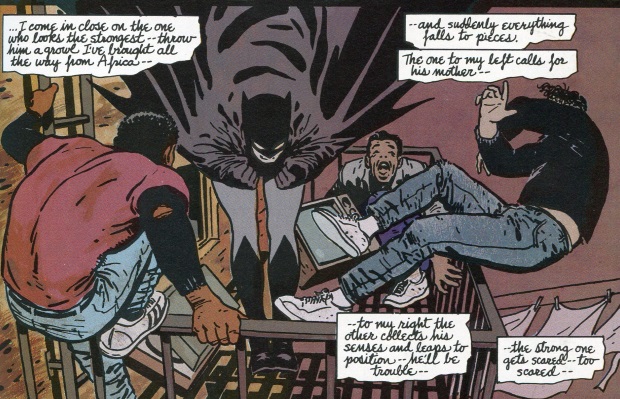 Darren Aronofsky's Batman: Year One
On the complete opposite end of the scale from the futuristic vision of an ageing Batman, the next potential incarnation was a complete re-imagining from the mind of Darren Aronofsky. Rather than The Dark Knight Returns, Aronofsky was signed up to write and direct an adaptation of another seminal Frank Miller series, Batman: Year One.
Just as the title suggests, it's an origin story, albeit one that would have been drastically different from what we gleaned from the previous four movies. As Aronofsky described it: "It's somewhat based on the comic book, toss out everything you can imagine about Batman! Everything! We're starting completely anew."
With Miller himself boarding the project as a co-writer, this would have been a complete revision of Bruce Wayne as a street-level vigilante who loses his fortune after his parents are murdered.
The script is packed with canny, but very Hollywood-ish manipulations of the story we know. For instance, Bruce is raised by "Little Al", an African-American take on Alfred who runs the auto-repair shop where Batman eventually builds his Batmobile, using an old Lincoln Continental. Rather than the usual reason for changes in comic book adaptations, this was riskier and more radical than any other project before it.
In a more convoluted beat, he's inspired to take up the bat branding when he punches a criminal while wearing a ring monogrammed with Thomas Wayne's initials. The startled criminals mistake the TW imprint it leaves for a bat symbol, giving fuel to the rumor mill as Bruce emerges as a vigilante. That's a level of over-explaining comic book concepts that even the Dark Knight trilogy never came close to plumbing.
In fact, it goes much, much further than either Batman Begins or its sequels did in creating a grounded, street-level version of Batman's mythos. Predictably, the script (which is online if you know where to look for it) was excoriated by fans. It may not surprise you to learn that Aronofsky and Miller wanted an R rating for their radical take on the character and the studio most definitely did not, which led to the project being abandoned in June 2002. The Year One comics were a huge influence on Batman Begins and were also adapted more faithfully in a 2011 direct-to-DVD animated film.
Aronofsky would have another near-miss with a comic book movie with 2013's The Wolverine, but interestingly enough, both of his choices for Batman have come back around to the franchise later on. Christian Bale was approached, suggesting he was on the studio's radar much long before 2005, but Aronofsky has said he wanted Joaquin Phoenix, who will appear as the Clown Prince of Crime in next year's Joker.
Wolfgang Peterson's Batman Vs Superman
Batman: Year One was cancelled at the same time as production shut down on McG's ill-fated Superman: Flyby, which had a script by one JJ Abrams. Having borrowed elements of The Dark Knight Returns in other aborted projects, the crossover of the world's finest in a massive, literal title fight must have seemed like a no-brainer at the time.
Aiming for a 2004 release, Wolfgang Peterson was attached to direct Batman vs Superman, which could have starred Christian Bale or Colin Farrell as Batman and Jude Law or Josh Hartnett as Superman, depending on who you ask. Written by Andrew Kevin Walker, the script for this one takes place a little later in the timeline than any previous live-action DC movie. Clark Kent is divorced from Lois Lane and approaching something of a mid-life crisis, while Bruce has been retired from crimefighting for five years. The Bat-family are all gone, and Bruce finds solace in the arms of his fiancée, Elizabeth.
Alas, the Joker murders Elizabeth on their wedding night, prompting Bruce to have a mental breakdown and become Batman again in order to hunt down and murder the villain. When Superman intervenes, there's a bit of a skirmish. Studio execs were entranced by the idea for long enough that they eventually took both this and their long-gestating Death Of Superman film in Batman v Superman: Dawn Of Justice. This is widely regarded as a bad move.
As with the aforementioned projects, it should come as no surprise that certain elements of Walker's 2002 script for BVS has a couple of similarities to Zack Snyder's eventual realization of the premise. Partly, that can be attributed to Miller's graphic novel, as with the inclusion of an older, jaded Batman going into battle with the Man of Steel, but the reveal of Lex Luthor as the mastermind manipulating the two heroes to make them destroy each other is common in both scripts.
Where Dawn Of Justice was criticized for having decidedly less time for Superman than Batman, Walker's script covers both sides of the story fairly evenly. Ultimately, the studio passed on this project after they were won over by Abrams' amended draft of Flyby, and the two properties separated again. In the next couple of years, we had the first true franchise reboot of the modern era in Batman Begins and, with rather less success, its first true legacy-quel in Superman Returns.
We wrote in more detail about the Batman v Superman movie you never saw right here.
Next Bat-time…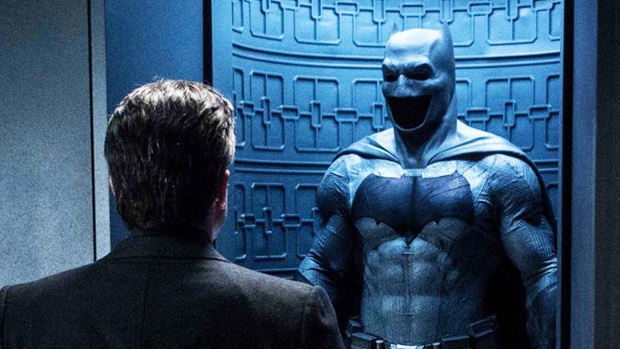 Through looking back the unmade Batman movie projects of the last 30 years or so, we've seen that Warner Bros has pursued various different approaches to their most enduring property over the years. In many cases, some of the unused ideas wind up turning up in later films somehow.
But even the ones that haven't made it to the screen have usually featured elements that pop up somewhere else in the projects that do make it. Heck, even Unchained's sequence of Batman hallucinating dead villains while under the influence of Scarecrow's fear gas sounds a bit like one of the sub-plots from Rocksteady's Arkham Knight game.
In a multimedia property as vast as Batman, there's bound to be some parallel thinking between creators. All the same, it's telling that the work of directors who successfully brought the Bat to the screen, like Burton, Schumacher, Nolan, and Snyder, all have such distinctive approaches to their respective films. As the next in line, Matt Reeves will have to stake his own territory within the ever-shifting DC movie landscape.