Features
The 12 Best Sally Hawkins Movie Roles
Sally Hawkins has rightly earned an Oscar nomination for The Shape Of Water. Here are 12 of her other roles that are worth checking out.
This article comes from Den of Geek UK.
If you loved her turn as Elisa in Guillermo del Toro's latest tour de force The Shape Of Water, then good news: there are lots and lots of movie performances from her that are well, well worth seeking out.
Here's our pick of a dozen other excellent Sally Hawkins films that you might want to check out, once you've seen The Shape Of Water….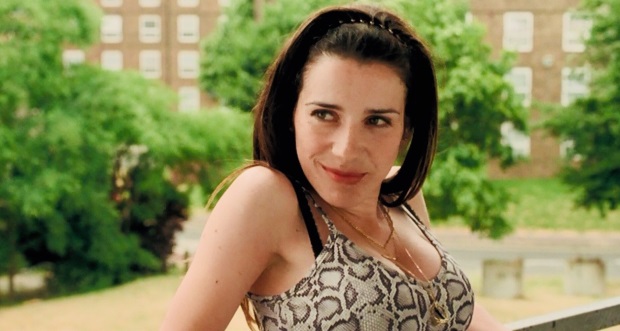 All Or Nothing (2002)
Mike Leigh's brilliant but bleak study of three families adrift in a south London housing estate is pretty tough going, I'll admit. Watching washed-up taxi driver Phil (Timothy Spall) spiral into crisis, scrounging money from his children to top up his takings – because he's too depressed to get up early for the airport run – sometimes feels like the cinematic equivalent of sticking forks in your eyes.
Sally plays Samantha, teenage daughter of Phil's oily fellow taxi driver Ron and his permanently-drunk wife Carol, dealing (badly, like everyone else in the film) with her parents' emotional absence and the boredom of life on the estate – La La Land this isn't. For all the brevity of her time on screen in this ensemble film, Sally still creates a complex creature in Samantha. She's a cocky opportunist who manipulates those around her, hanging round the edges of other people's conflicts, inserting herself into their dramas and generally messing with their heads.
This was Sally's debut film performance, and the first of three highly-praised films with Mike Leigh. His style of filmmaking – where actors totally immerse themselves in the characters they create, building on months of research and improvisation to flesh them out – has resulted in some wholly convincing screen roles over the years. You may not enjoy watching this film as such, and you may find some of the characters frustrating, but boy, do they feel real. What luck for us as an audience that Sally worked with Leigh so early on (and so often) in her film career.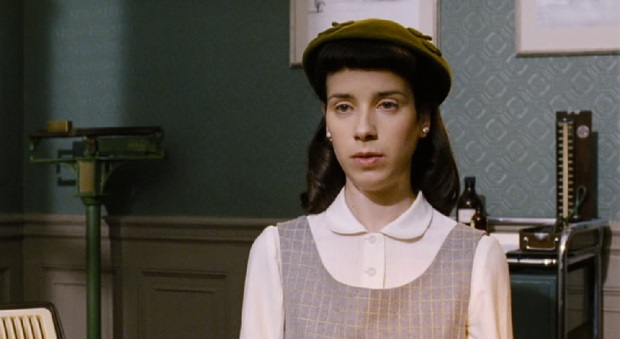 Vera Drake (2004)
Another Mike Leigh film, another family heading towards crisis – this time in the very different world of 1950s London. Imelda Staunton plays the titular Vera, a working class cleaner and housewife who appears the model of neighborly kindness – a kindness which extends to helping out women in trouble by performing illegal abortions.
The film adeptly recreates the grim claustrophobia of a Britain still emerging from the shadow of World War Two with its cramped tenement rooms and dark, drab decor. It's a world of limited opportunities and small horizons, even for privileged women like Susan – played with tremulous delicacy by Sally – an emotionally fragile girl from an upper class background who finds herself pregnant and in need of help. She brilliantly conveys the fear and isolation of finding herself on the wrong side of respectability – a world away from Samantha in All Or Nothing.
A subtle and effective film about the personal costs of failing to conform to social and family expectations, it won the Golden Lion at Venice and was nominated for three Academy Awards.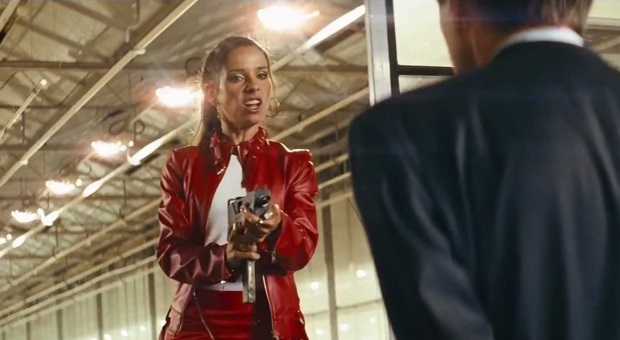 Layer Cake (2004)
Made the same year as Vera Drake, but polar opposite in style and substance, Layer Cake is the film that cemented Matthew Vaughn's reputation as purveyor of smart, stylish British crime thrillers – and convinced the James Bond producers that Daniel Craig would make a perfectly fine 007, thank you very much.
Craig's unnamed cocaine dealer is attempting to leave his lucrative drugs business behind for good but is drawn back in for one last favour to his boss – a favour that rapidly unravels into a chaotic mess of drug deals, double crossings and body parts in the freezer.
Sally plays the shrill and ineffectual Slasher, girlfriend to brash wannabe kingpin 'the Duke' (Jamie Forman). As a pair they're pretty useless, snatching defeat from the jaws of victory at every turn as they try to outwit Craig and cash in on a big shipment of ecstasy that comes their way. Slasher's inadvertent use of an automatic weapon at precisely the wrong moment makes you wonder just how incompetent most small time criminals must surely be (though not, surely, with such grim repercussions). It's a moment of very dark humor in a slick film, that, like its protagonist, doesn't mind showing you how clever it thinks it is.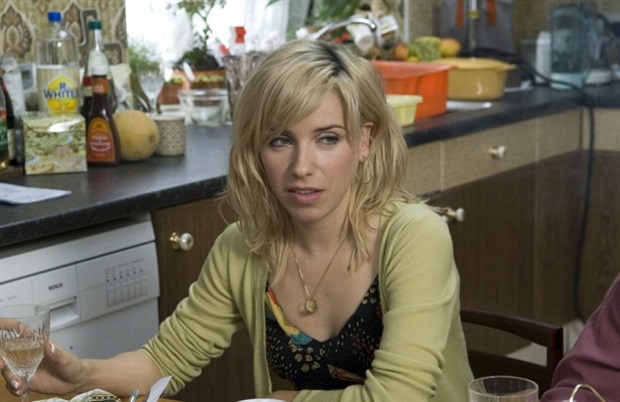 Cassandra's Dream (2007)
If you're looking for reasons why Woody Allen's career nosedived in the mid-noughties, look no further than Cassandra's Dream, a London-based thriller that garnered (at best) lukewarm responses from the critics. Terry (Colin Farrel) and Ian (Ewan McGregor) are brothers who agree to carry out a hit job for their wealthy uncle Howard (Tom Wilkinson). In return, Howard promises to finance their dreams of the good life – including a sailing boat, for sale and mysteriously cheap, named Cassandra's Dream.
If the name of the boat as harbinger of doom seems a little too on the nose, so too are characters and dialogue in the unconvincing action that follows. Once the deed is done, Terry succumbs to Lady Macbeth-style misgivings – until worried fiancée Kate (Hawkins) reveals as much to Ian and sets in motion the unraveling of the brothers' plans.
With its clunky set pieces and meandering storyline, there's little to love about the film even with a sterling effort by the cast. Sally is pretty much the best thing about it because her performance seems so natural and unforced (though admittedly it's hardly a stretch for someone of her talents to play a nice young woman who does the sensible thing). It's a shame she isn't given more time on screen or more to do with it – it might have made for a more compelling film.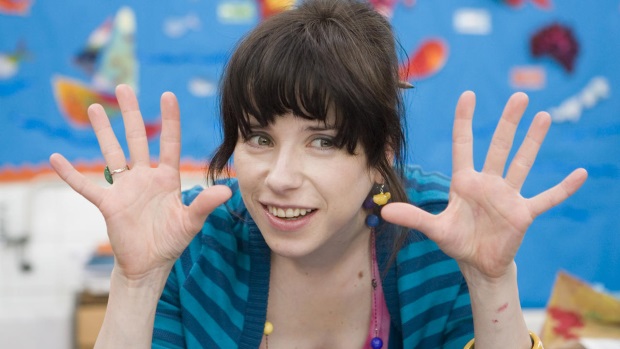 Happy Go Lucky (2008)
Sally really hits the heights in this, her third Mike Leigh film and first as protagonist. And what a delight it is. She's irresistible as Poppy, a chirpy and chipper primary school teacher who always looks on the bright side of life, whatever it throws at her.
Such an attitude inevitably creates conflict with those around her – especially with driving instructor Scott (a hypnotically intense Eddie Marsan), a pressure cooker of a man constantly enraged by her cavalier attitude to life (and the Highway Code). But don't let her never-ending sunniness fool you: she knows exactly how the world works: that anger is usually a mask for fear and pain. Where most of us would turn away, Poppy can't help but reach out to help – a sentiment beautifully encapsulated in a brief but astonishingly touching encounter with an inarticulate homeless man that is almost Shakespearean in its pathos and tragedy.
This film is about celebrating life rather than expecting the worst to happen, and taking responsibility for your own happiness. It's a simple premise, but Sally paints a rich portrait of a wonderfully engaging character. As usual with a Leigh film, it's a solid joint effort from the cast but it's Sally who's the film's barometer. She provides the light and shade, the energy and quietness as events unfold. A fantastic performance that garnered a best actress Golden Globe for Sally and a whole host of other awards for herself, Marsan and Leigh.
Made In Dagenham (2010)
Another film where Sally provides the emotional core of the story, but it's a much more lightweight affair than Happy Go Lucky. Sally stars as real life mum and Ford factory worker Rita O'Grady who takes on the unions and government when her fellow women machinists go on strike over wages – a move that eventually paves the way for the Equal Pay Act of 1970.
Aside from this focus on gender politics, the film takes a relatively rose-tinted look back at the swinging sixties: it's all bouffant hair and rising hemlines and even the music choices are relentlessly upbeat. The film doesn't really get its teeth into Rita's interior life or the grim realities of late sixties Britain, though there are some darker subplots along the way. But perhaps gritty realism is not the intention here – this is more the sort of feel good film we might expect from Nigel Cole, director of cockle-warming Calendar Girls.
As a working mum who steps up to play a bigger role in her community, Sally is eminently watchable, as are all the cast (which includes Bob Hoskins and Miranda Richardson, both of whom get to chew the scenery a little). But it's a relatively low key performance that focuses on Rita's quiet determination in the face of opposition. In bringing a seriousness and gravity to a fairly lightly-written character, she provides a welcome counterpoint to the pastel-colored nostalgia.
Submarine (2010)
A sardonic coming of age tale with a satisfyingly sweet centre, Submarine is Richard Ayoade's directorial debut, adapted from the novel by Joe Dunthorne.
Teenager Oliver Tate (Craig Roberts) has many disappointments in his life – including the seeming impossibility of a relationship with aloof and offbeat classmate Jordana (Yasmin Paige) – but worst of all is his parents' impending implosion of a marriage turned sour. To top it all off, when swaggering and seductive new age guru Graham (Paddy Considine with what must surely be the finest mullet ever committed to celluloid) moves in next door, he turns out to be an ex-flame of mum Jill (Hawkins). How can Oliver's depressive fish-loving teacher dad Lloyd ever hope to compete?
As parents firmly wrapped up in their own litany of small disappointments, both Sally and Noah Taylor as Lloyd give wonderfully laconic performances, perfectly catching that quietly masochistic flavor of passive aggression peculiar to couples long past the honeymoon period. But it's a genuinely funny film too, one that isn't afraid to touch on the bigger subjects of love and loss. It's also worth listening out for the appropriately bittersweet Alex Turner-penned songs.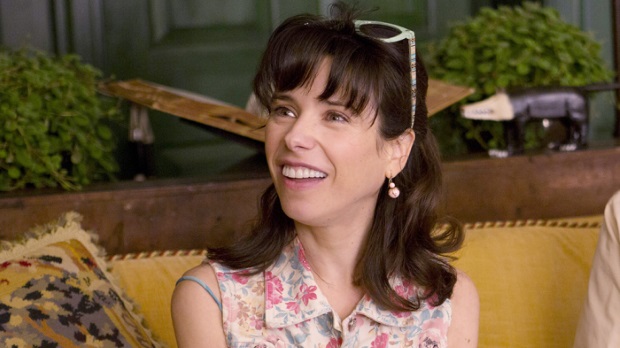 Blue Jasmine (2013)
All eyes are rightly on Cate Blanchett's mesmerizingly self-destructive Jasmine, a Manhattan socialite fallen on hard times, in a black comedy that's proved something of a high water mark in Woody Allen's recent output.
When her crooked banker husband Hal (Alec Baldwin) falls foul of the FBI and is sent to prison, a penniless Jasmine hits rock bottom, moving in with her working class sister Ginger (Hawkins) in a less-than-genteel San Francisco neighborhood. Whilst this may not sound much of a bottom to hit, for Jasmine it's the end of the world. She is the archetypal over-entitled WASP, and it's something of a guilty pleasure to witness the web of denial and deceit she weaves for herself as she struggles to escape the misfortunes that have dragged her down.
Sally's performance as hard-working, long-suffering single mom Ginger is understandably overshadowed by a barnstorming Blanchett, but is still worth the price of admission on its own. As the less starry-eyed of the sisters, at least she has the sense to play the best hand she can with the cards life has dealt her. Her misfortunes may not be as darkly comical as those of her more glamorous sister, but we still feel for her when her ticket to a life less ordinary turns out to be moonshine.
Critics were universal in their praise for both performances, culminating in Oscar an nomination for each (which Blanchett went on to win), and also for Allen's screenplay.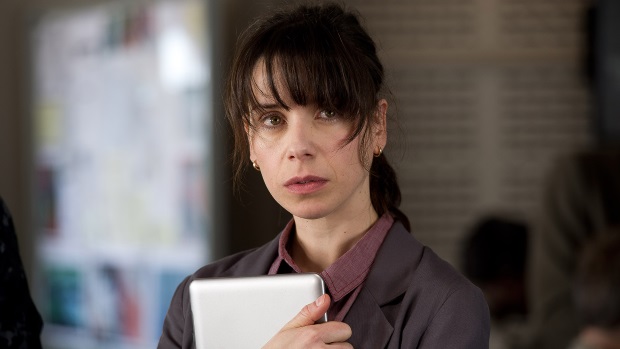 Godzilla (2014)
As scientist Vivienne Graham, Sally isn't given a huge amount to do in Gareth Edward's sombre reimagining of the Japanese legend, but then the real stars here are the creatures.
The plot centres around Ford Brody (Aaron Taylor-Johnson), a US Navy ordnance expert whose father Joe (Bryan Cranston) suspects that an incident at a Japanese nuclear plant was not the earthquake it was reported to be. Indeed, they soon discover that far more cataclysmic forces are at work when nuclear-material-eating critters the size of a football field start emerging from the ground, destroying all in their path.
Monitoring the situation are Dr Graham and her boss Dr Ishiro Serizawa (a permanently perplexed Ken Watanabe). They are members of a secret project set up to study Godzilla – though how such a massive creature has been kept a secret for so long is anyone's guess. It's up to the scientists to find a solution before more cities are destroyed. Can the radioactive habits of these MUTOs (Massive Unidentified Terrestrial Objects, since you asked) be used against them? And will Godzilla prove a friend or foe in the fight against this skyscraper-sized threat?
This is really all just set up for the main action of the film where the giant creatures do battle, with the humans little more than spectators to – or collateral damage in – attempts to stop the ensuing destruction. It's pretty impressive for all that, and Edwards brings an epic sensibility to the set pieces – several orders of magnitude more epic than in his previous and more intimate (though similarly-themed) Monsters.
Although Gareth Edwards has stepped away from the sequel, Godzilla: King Of The Monsters, due in cinemas March 2019, Sally has confirmed that she will return to reprise her role as Dr. Graham.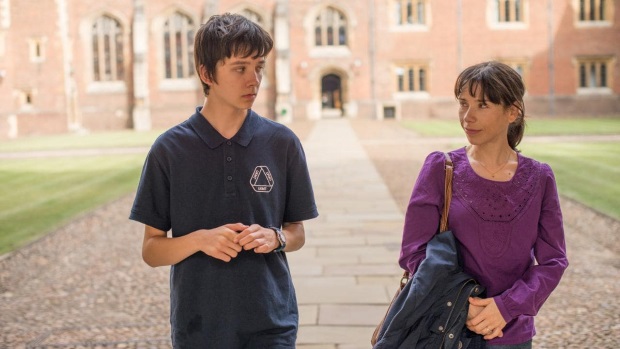 X + Y (2014)
Journey's End's Asa Butterfield stars as Nathan Ellis, a young math prodigy who dreams of competing in the prestigious International Math Olympiad. Diagnosed with autism, Nathan finds dealing with the world outside maths daunting: while advanced mathematics seem simple to him, simple human interaction is hugely complex – even holding hands is fraught with difficulties.
The only one to connect with his world is dad Michael (Martin McCann), but when he is killed in a car crash it's left to mum Julie (Hawkins) and unconventional teacher Martin (Rafe Spall) to help Nathan navigate the complicated world of relationships.
Loosely based on the real life story of Daniel Lightwing (who won a silver medal at the IMO in 2006), X + Y is a sincere and moving film with excellent performances all round, including Eddie Marsan as the English team's enthusiastic coach, and Jo Chang as student Zhang Mei, whom Nathan befriends when he travels to Taiwan for training.
As Nathan's grieving mum, Julie has her own battles to fight – not least dealing with the pain and frustration of being shut out from her own son's emotions. Her burgeoning relationship with Martin – who himself suffers from MS – provides a heartfelt counterpoint to Nathan's own discovery of how love works. Both Sally and Spall are excellent at making the small moments matter here, investing both characters with a quiet dignity that's hugely touching.
The film manages to convey the intangible strangeness of math while keeping the emotions of the characters real. A fine film that deserves to be more widely known.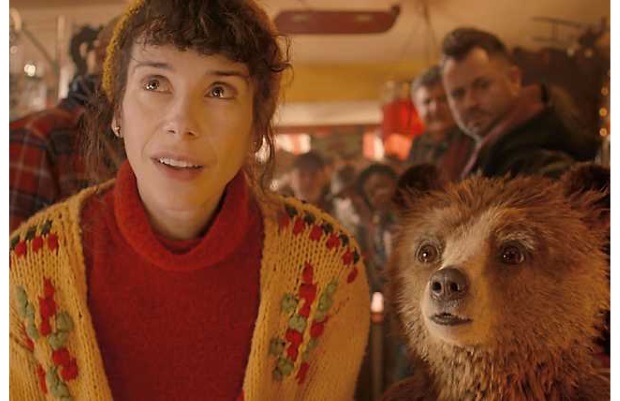 Paddington (2014) and Paddington 2 (2017)
Both of these endearing family films hit the jackpot in terms of humor, characters and story, with last year's sequel broadening the horizons of the smaller, more intimate original. Both are utterly charming, not least in the way the CG/live action scenes are interleaved with wonderfully playful storybook-style sequences.
Sally plays Mary Brown – free-spirited foil to her risk-averse husband, Henry (Hugh Bonneville) – who, with her family, stumbles across the lost bear late one night in London. Mary's generosity in taking Paddington in and giving him a home is richly rewarded over the course of the two films as he becomes a cherished member of the family and wider community. Henry, in particular, learns to embrace the fear (or should that be 'embrace the bear'?) and do it anyway – but more importantly, he learns that decency and kindness go a long way towards saving the day.
With a cast that is clearly enjoying every minute, what's not to love about the story of a bear that teaches tolerance, kindness and faith in strangers? We are expecting great things of the third instalment currently in development, for which Sally will undoubtedly return.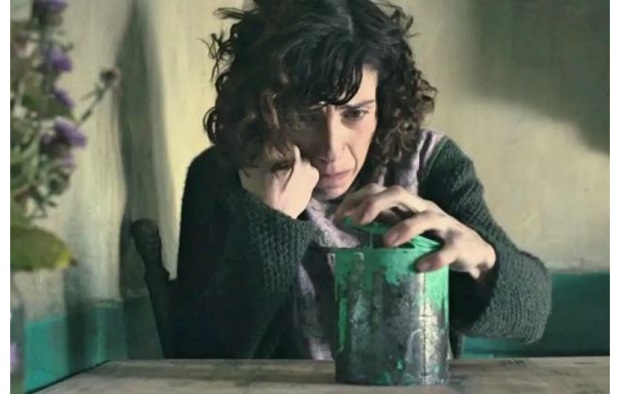 Maudie (2016)
Another fully immersive role for Sally – physically as well as emotionally this time – as she plays Canadian folk artist Maud Lewis, struggling with acute arthritis in this engagingly offbeat (and ultimately uplifting) story from Irish director Aisling Walsh.
In a bid to escape an overbearing family, Maud begins a prickly relationship with curmudgeonly smallholder Everett Lewis (Ethan Hawke), becoming his housekeeper. Scandalizing the local community by living as an unmarried couple, they learn to negotiate the hard realities of life in rural 1930s Nova Scotia, eventually marrying. But as Maud's condition worsens she finds escape and expression through her painting – and the pressure of her growing fame as an artist threatens to overturn the couple's fragile happiness.
It's an astonishingly complete performance from Sally, both physically and mentally – it's almost painful to watch as Maud's illness takes hold. She's a tiny, frail bird of a woman whose bodily decline is agonizingly visibly on screen. But underneath the incapacitated exterior there's a bright-eyed optimism, a refusal to give in to the physical and emotional hardships of life as she pours herself into her painting.
Beautifully shot in muted greys and greens, the wildly rugged coastal landscapes provide an appropriate contrast with the warm interiors of their tiny house – the walls and windows of which eventually burst with brightly coloured paint as Maud's spirit flies free. A moving story of a remarkable woman and her courage in the face of overwhelming odds.