Features
SXSW 2023 Movie Preview and Schedule: All the Films You Have to Watch
Our round up of only a handful of the movies to be excited about this year at the SXSW Film Festival!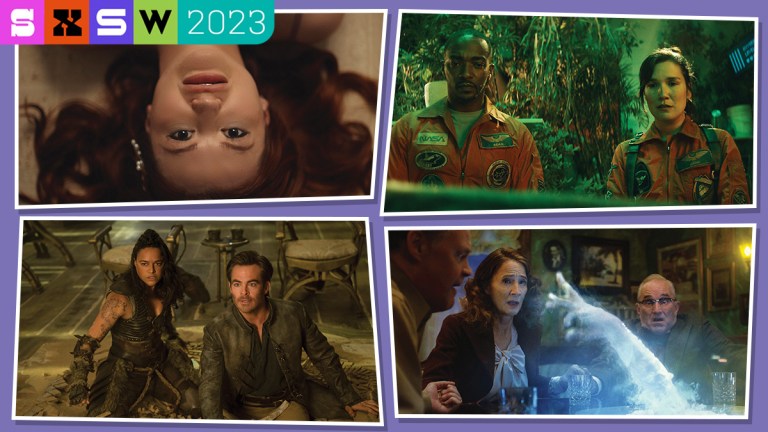 It's been nearly 30 years since the SXSW Music Conference, held annually in Austin, Texas, added a film component. In the decades since, the SXSW film festival has become a beast all its own, offering a forward-looking view of today's cinematic landscape, from the work of the buzziest new Hollywood creators to the below-the-radar indie filmmakers looking to make their own unique impact.
This year's event, held from March 10 to 19, is no different, with a wide-ranging lineup of movies ranging from potential franchise-starter Dungeons & Dragons: Honor Among Thieves to off-the-beaten-track biopics like Flamin' Hot, to breakout horror offerings like Talk to Me. There are scores of films on tap, from narrative features to documentaries to animated shorts, and the only downside is that we can't somehow bring Austin and its glittering stack of new films to the rest of the world. Here's a sampling.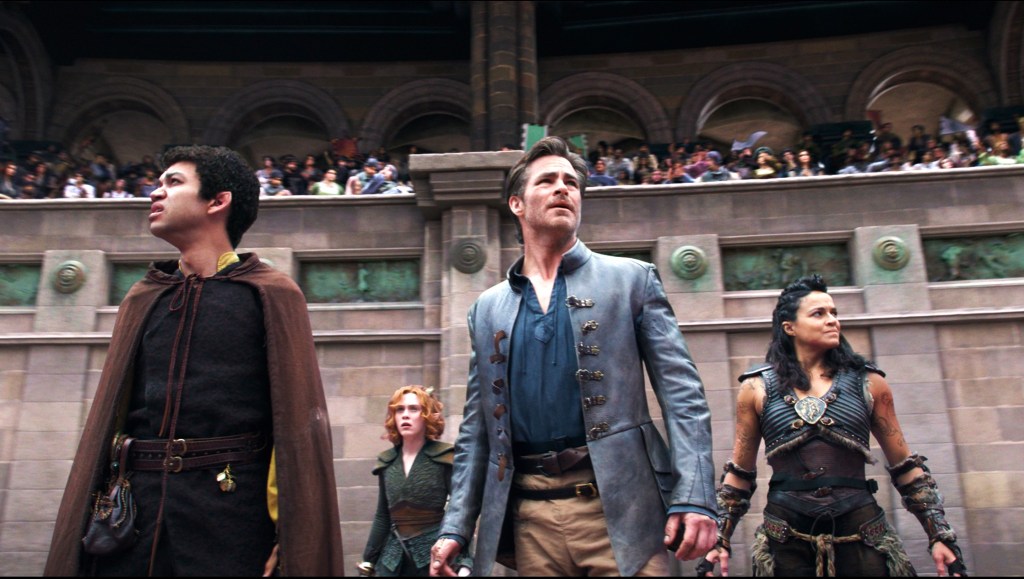 Dungeons & Dragons: Honor Among Thieves
March 10 – 6 pm at Paramount Theatre
Although the culture-changing game upon which it is based has been around for nearly 50 years, and there have been three other movies adapted from it (one of them a theatrical dud, two of them direct-to-video, all of them regarded as pretty damn lousy), this certainly seems like the first modern, full-on, decently-budgeted attempt to create a new media franchise out of the legendary tabletop role-playing pastime.
After a development process stretching back nearly a decade, Dungeons & Dragons: Honor Among Thieves will come to the screen courtesy of writers/directors John Francis Daley and Jonathan Goldstein (Game Night, Vacation), with a cast toplined by Chris Pine (Star Trek), Michelle Rodriguez (Fast and Furious), Regé-Jean Page (Bridgerton), Sophia Lillis (It), and Hugh Grant.
The story follows a "charming thief" (we expect that's Pine) who leads a band of unlikely adventurers on a quest to retrieve an ancient relic before the wrong forces get their hands on it. That's about as generic a plot description as one might imagine for a fantasy film, but in this case, it's more about the tone. As the filmmakers revealed last year at Comic-Con, the idea is to pivot from the somber strains of Game of Thrones or The Lord of the Rings and aim for something a little funnier and more contemporary.
"We can make people talk like they talk today," producer Jeremy Latcham—a one-time member of the Marvel Studios brain trust—told us at the time. "Because people were playing D&D yesterday on a new campaign, and they talk like a kid from Jersey, and they talk like a kid from California, and they talk like a kid from Oklahoma." Added Daley, "I think finding levity in these situations is the best, especially when the stakes are so high."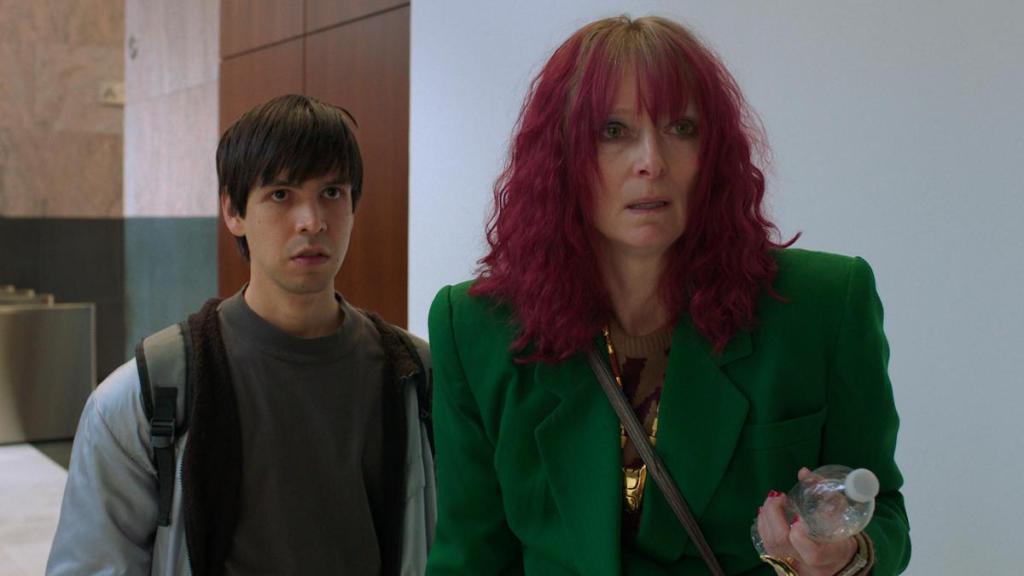 Problemista
March 13 – 9:30 pm at Paramount Theatre
Problemista is the writing and directing debut from breakout Saturday Night Live writer Julio Torres, who also stars in the film as Alejandro, a toy designer from El Salvador who has landed in New York City and aspires to bring his unusual designs to life. But he runs up against the immigration system when his work visa expires, forcing him to take a job with an eccentric outcast from the art world in order to stay in the country and hopefully fulfill his dreams.
That art world oddball is played by Tilda Swinton, adding to her ever-growing collection of offbeat performances (her most recent was an astonishing dual turn as both a mother and daughter in Joanna Hogg's The Eternal Daughter), and the movie, billed as a "surreal adventure through the equally treacherous worlds of New York City and the U.S. Immigration system," also features Isabella Rossellini (Blue Velvet) and RZA (The Man with the Iron Fists) in its eclectic cast (Emma Stone is a producer on it, although she's not billed in the cast). Torres himself was the star, writer, and showrunner on the HBO series Los Espookys, which ran for two seasons, and might hint at the kind of tone he's going for here.
This is a new release from A24, the studio that scored big time last year with Everything Everywhere All at Once and started the buzz for that film right at this same festival (the company also premiered two other acclaimed films at the fest last year: X and Bodies Bodies Bodies). We'll see if Problemista can work that magic again and provide a launching pad for Torres as a creative feature film force.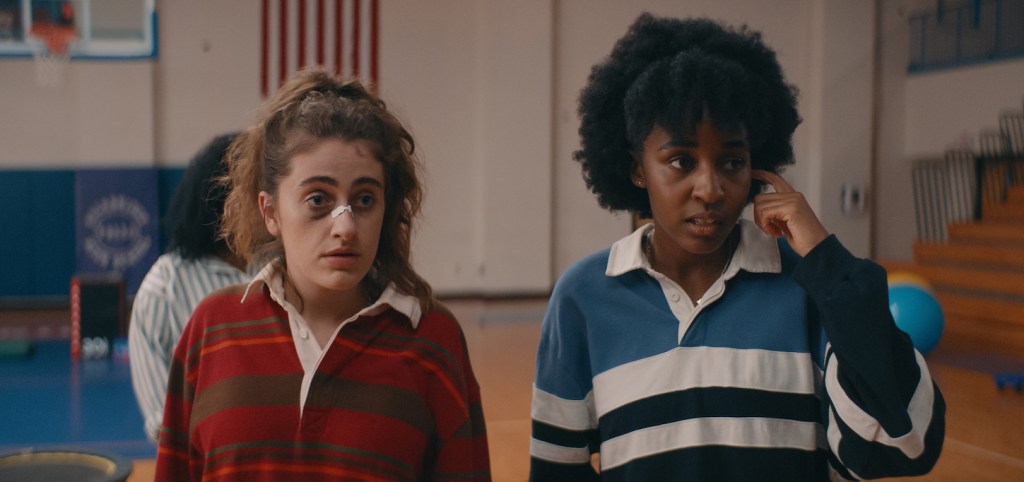 Bottoms
March 11 – 9:30 pm at Paramount Theatre | March 15 – 9:15 at ZACH Theatre
Teen sex comedies are a perennial favorite—not just at festivals, but with moviegoers in general— and Bottoms seems poised to put a new slant on a timeworn but still often funny cinematic trope. Written and directed by Emma Seligman, who gave us the Jewish funeral comedy Shiva Baby in 2020, Bottoms teams Seligman up again with that film's star, Rachel Sennott, in a film that's also got the imprimatur of Elizabeth Banks as one of its producers.
The story follows two unpopular girls, both in their senior year, who launch a fight club in school in order to impress cheerleaders in the hopes of hooking up with them. The goal: to have sex before graduating from high school. A queer spin on the age-old narrative about high schoolers looking to leave their virginity behind along with their high school years, Bottoms takes a page from films like Booksmart and Superbad, also features Ruby Cruz (Willow), Ayo Edebiri (The Bear), Dagmara Dominczyk (Succession), and Kaia Gerber (American Horror Story) among its impressively indie cast.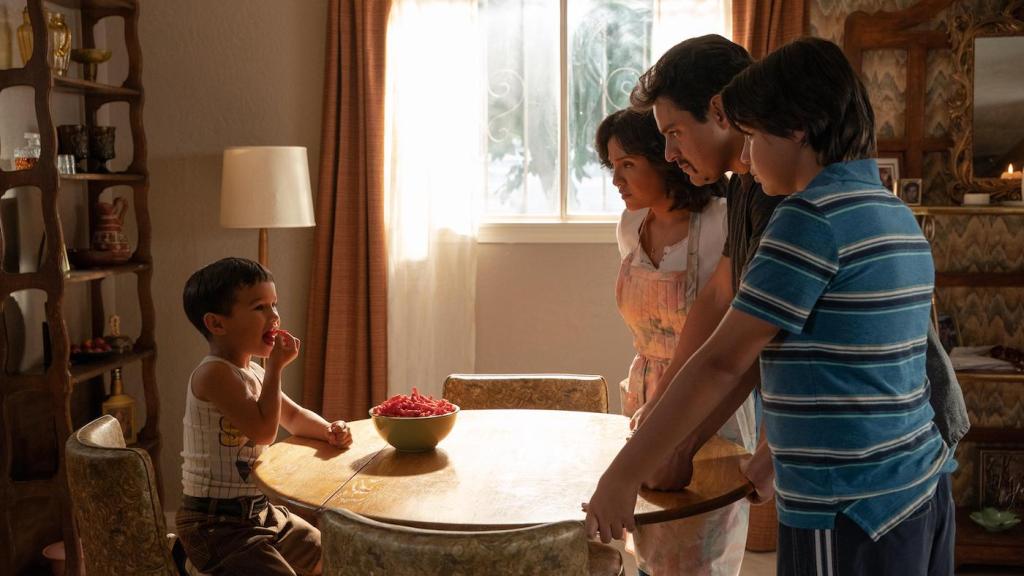 Flamin' Hot
March 11 – 3:15 pm at Paramount Theatre
Directed by Eva Longoria (Desperate Housewives) in her feature debut behind the camera, Flamin' Hot tells the true story of Richard Montañez, a janitor at the Frito-Lay food manufacturing conglomerate who claimed to have invented the popular Flamin' Hot Cheetos flavor on his own. Whether his claim is true or not (and it has been disputed), his rise through the ranks from laborer to marketing executive—and link to the Hispanic community—seems poised to be an inspirational story. Jesse Garcia, recently seen in Michael Bay's Ambulance, stars as Montañez, with support from Dennis Haysbert and Tony Shalhoub.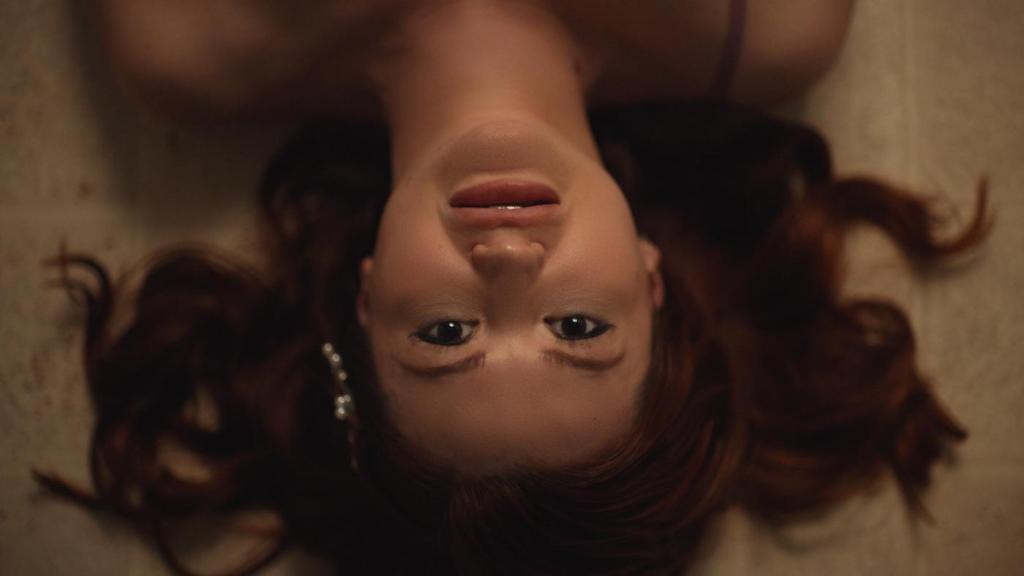 Scrambled
March 11 – 4 pm at Alamo Lamar D | March 13 – 11:30 am at Alamo Lamar A | March 16 – 8:45 pm at Scrambled at Stateside Theatre
Writer and actor Leah McKendrick returns to SXSW (where her thriller M.F.A., which she wrote and starred in, won a Grand Jury Prize a few years back) with her feature directorial debut, which she has also penned and is starring in. This time out, she ventures into romantic comedy territory as a woman named Nellie Robinson who watches everyone in her life getting married and decides to freeze her eggs as the dating scene around her provides little hope for a meaningful relationship. Yvonne Strahovski, Clancy Brown, and June Diane Raphael also turn up during the potentially funny/poignant proceedings.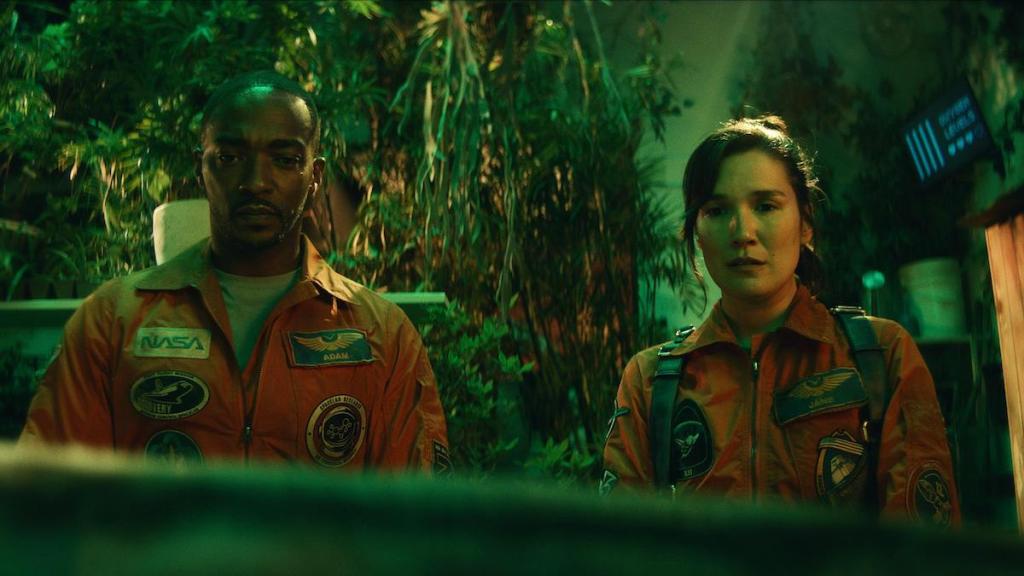 If You Were the Last
March 11 – 6 pm at Stateside Theatre | March 14 – 12 pm at Paramount Theatre | March 16 – 12:30 pm at Alamo Lamar D
Anthony Mackie (that's Captain America to you these days), Zoe Chao (The Afterparty) and Natalie Morales (Dead to Me) star in this romantic comedy—that's also a sci-fi movie!—from first-time feature director Kristian Mercado and screenwriter Angela Bourassa, whose script for this landed on the 2020 Black List of best-unproduced screenplays. Two astronauts—a man and a woman—stranded for years in space manage to pass the time without sleeping together. Should they? Or will it ruin the delicate existence they've made for themselves? And what happens if they get rescued? The answers lie within.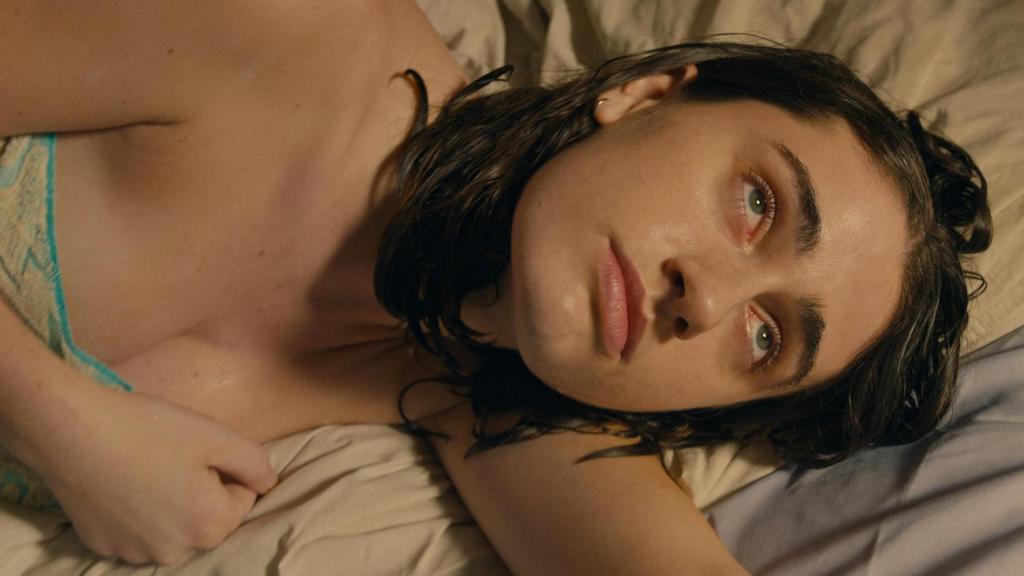 I Used to Be Funny
March 13 – 2:30 pm at Alamo Lamar E | March 15 – 11 am at Rollins Theatre at The Long Center | March 17 – 3:30 pm at Alamo Lamar A
Busy indie actress Rachel Sennott (also appearing at the festival in Bottoms) takes the lead in this darker comedy/drama from Canadian writer/director Ally Pankiw. Sennott plays Sam, an aspiring stand-up comedian and au pair whose recovery from past trauma coincides with the search for a missing girl she used to nanny for. As she decides whether to join the search efforts, Sam must come to terms with her own PTSD as well as her memories of the girl before she disappeared. Yes, this is billed as a comedy-drama, although it sounds like pretty serious stuff to us.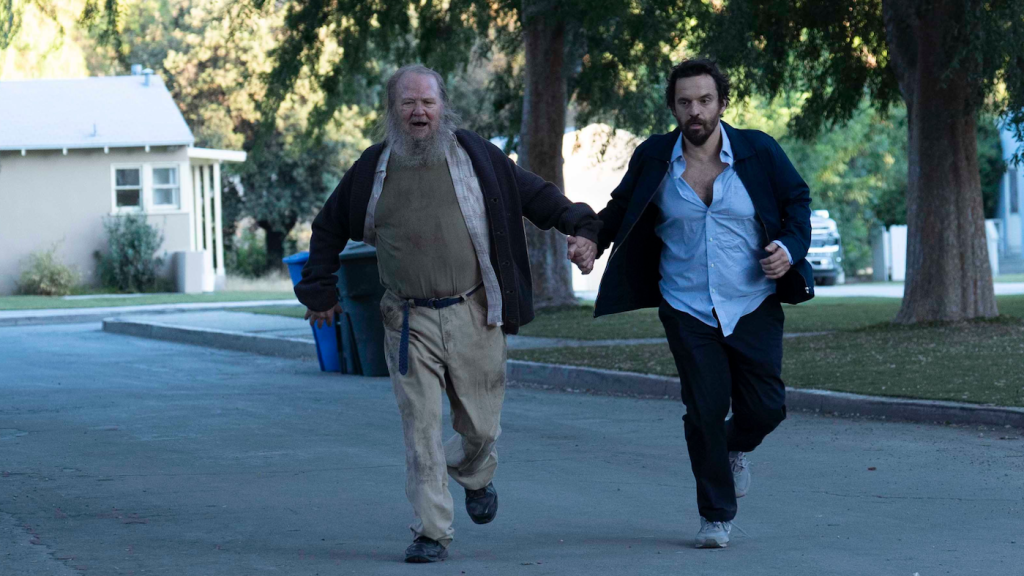 Self Reliance
March 11 – 6:30 pm at Paramount Theatre | March 13 – 2 pm at Alamo Lamar B | March 17 – 9:15 pm at ZACH Theatre
Actor Jake Johnson, known around these parts from his work in movies like Jurassic World and Spider-Man: Into the Spider-Verse (in which he voiced Peter Parker), makes his feature directing and screenwriting debut with this black comedy about a man who participates for one million dollars in a game in which hunters try to kill him. Now he just has to convince his family and friends the game is real—a tough sell since the assassins only attack when he's alone. The cast includes Johnson himself, as well as Wayne Brady, Anna Kendrick, Andy Samberg, Natalie Morales, and the great Christopher Lloyd.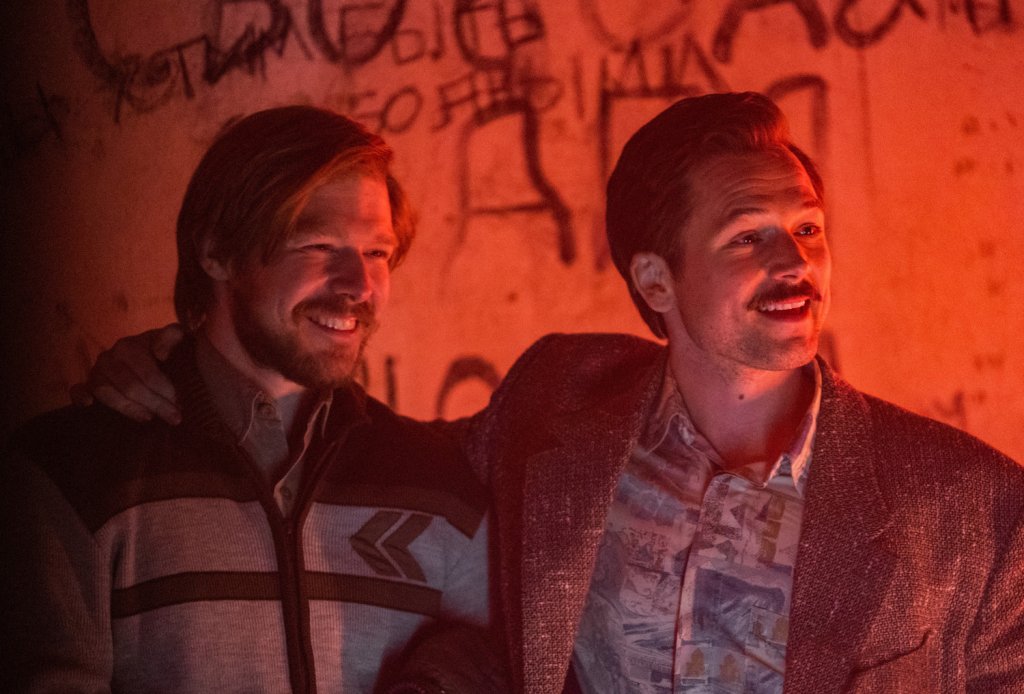 Tetris
March 15 – 6 pm at Paramount Theatre | March 16 – 5:15 pm at Alamo Lamar E
We live in a possible golden age for video game-based movie and TV properties. The Witcher, The Last of Us, Detective Pikachu, Mortal Kombat, and Uncharted have all done well on either the small or big screen, while the upcoming Super Mario Bros. Movie, Ghosts of Tsushima, Gran Turismo, Five Nights at Freddy's, and more indicate that the genre has finally caught on. And then there's Tetris, a movie based around the puzzle game in which one moves descending blocks into place until one cannot find spaces for them anymore. Thankfully, the movie isn't two hours of this, although some fans might prefer that.
Instead the film, directed by Jon S. Baird (Filth, Stan and Ollie), follows the story of Henk Rogers (Taron Egerton), a video game salesman who discovered the existence of Tetris in 1988, four years after it was created by a Russian software engineer named Alexey Pajitnov. As Rogers attempts to snag the rights to the game on behalf of gaming giant Nintendo, he comes up against a maze of legal and contractual obstacles involving other companies and Cold War politics, even reaching as far up as Soviet Union president Mikhail Gorbachev.
We're not sure whether Baird can make all this shady corporate wrangling more exciting than the game itself, but since it's billed as a "thriller," perhaps the real story will be enhanced a bit. Plus, Egerton (Rocketman, The Kingsman films, Black Bird) is an engaging presence, and the film also features the always-watchable Toby Jones. At the very least, a movie about the creation of one of the most popular video games of the last 40 years is an intriguing enough idea, although whether Baird can make that cinematic enough remains a question. Apple TV+ has already picked up the film, although it has yet to announce a release date.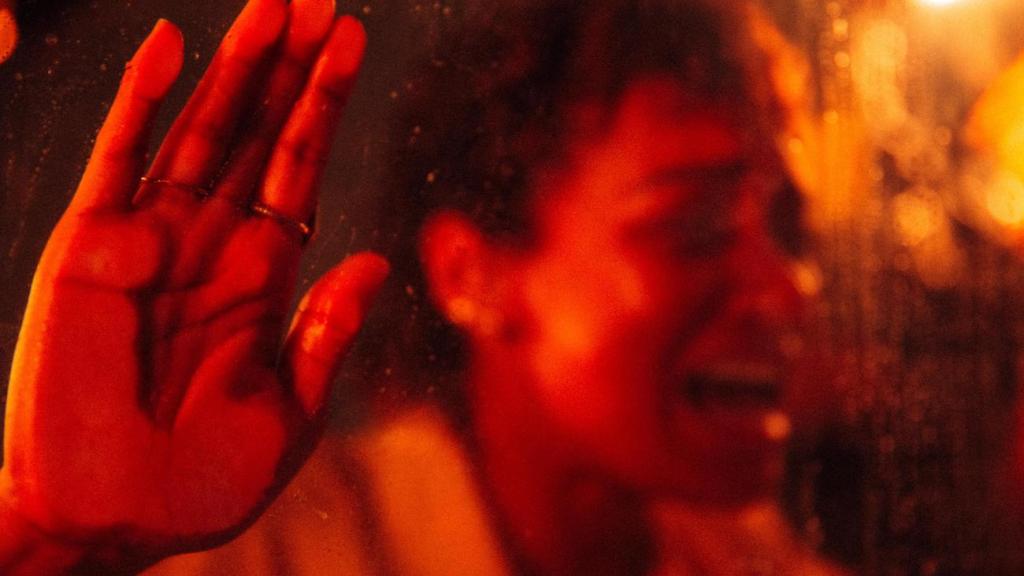 Talk to Me
March 10 – 10 pm at Alamo Lamar D | March 12 – 6:45 pm at Alamo Lamar E | March 15 – 4 pm at Alamo Lamar D
Festivals like South by Southwest and Sundance are known for launching hot horror titles in recent years, and this new feature has already made its mark on the latter event earlier this year with a buzzed-about premiere and critical acclaim. Mashable called it a "terrifically scary horror offering," while The Verge gave it points for its "urgency and ferocity." Now Australian twin brother filmmakers Daniel and Michael Philippou—who got their start with their own YouTube channel filled with satirical horror videos—bring their vision of a new genre franchise to Austin.
The Lord of the Rings veteran Miranda Otto is the only well-known name in a cast of largely unfamiliar young people, as a group of friends discovers that they can use an embalmed hand to open the door to the spirit world. Of course, opening that door eventually leads to terrible consequences as supernatural forces are unleashed in the world of the living. The Philippous have already been praised for their confidence, polish, and for injecting fresh energy into a rather well-worn idea, and it shouldn't surprise anyone that A24—home of recent horror groundbreakers like The Witch, Hereditary, X, and Men—has picked up the North American rights to the film.
Brooklyn 45
March 12 – 10 pm at Alamo Lamar E | March 14 – 12 pm at Alamo Lamar D | March 17 – 12 pm at Alamo Lamar B
A veteran on the horror scene (both behind the camera and behind the scenes as a publicist), filmmaker Ted Geoghegan made his feature directorial debut in 2015 with the genuinely creepy rural horror tale We Are Still Here, following that up in 2017 with the equally acclaimed—and bloody —historical thriller Mohawk. Geoghegan, whose previous films were set in 1979 and 1814, respectively, sets his latest effort on December 27, 1945, as five lifelong best friends, military veterans all, assemble in a Brooklyn brownstone to support their troubled host and deal with their own post-war trauma.
The problem is that their host has more than drinks and conversation on the agenda, impulsively starting a séance that calls forth the very real ghosts of their past that the group has been trying to escape. Expect lots of blood and the kinds of eerie specters that Geoghegan was so good at deploying in We Are Still Here. The cast includes Anne Ramsay (The Taking of Deborah Logan), indie horror auteur Larry Fessenden (Jakob's Wife), Jeremy Holm (Mr. Robot), and Kristina Klebe (Two Witches).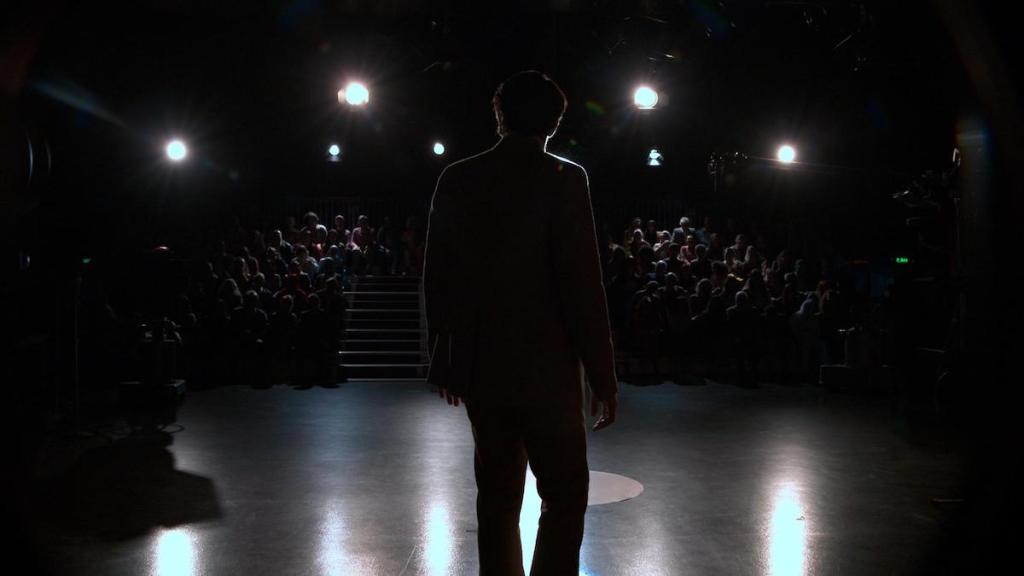 Late Night with the Devil
March 10 – 10:30 pm at Alamo Lamar E | March 13 – 11:30 am at Stateside Theatre | March 15 – 6:15 pm at Alamo Lamar A
There is something genuinely unsettling about found footage or mock-documentary films that purport to be recordings of actual television broadcasts, and this new effort from the writing/director team of Cameron and Colin Cairnes (100 Bloody Acres) takes it a step further by setting their tale on a 1977 late-night TV talk show. Ratings-challenged host Jack Delroy (David Dastmalchian, best known as Polka-Dot Man in The Suicide Squad) plans a special Halloween episode, only to unwittingly unleash evil forces into living rooms everywhere. This is the archival recording of what happened, and we doubt it's going to resemble anything you might see on The Tonight Show.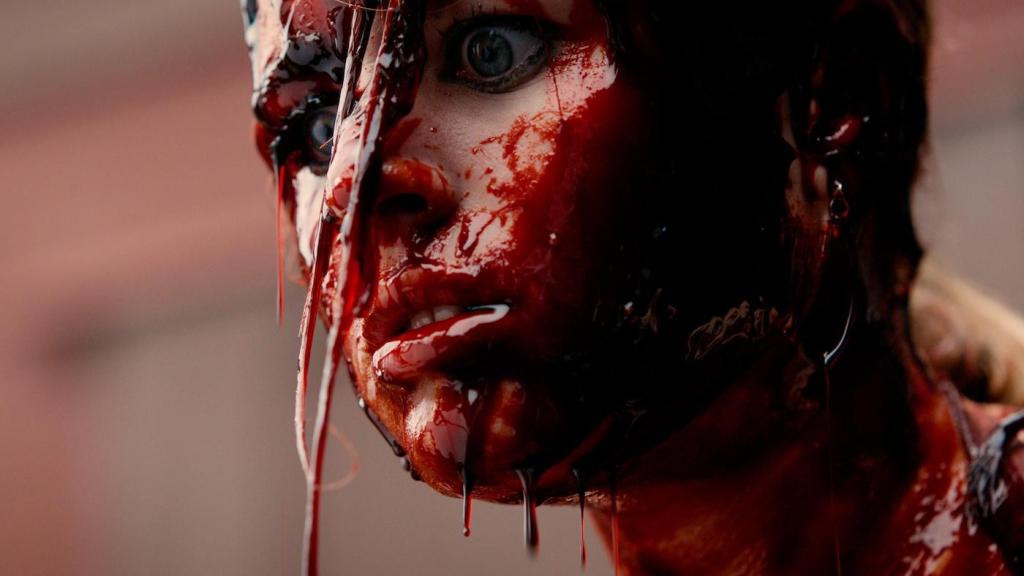 The Wrath of Becky
March 11 – 10:30 pm at Alamo Lamar D | March 14 – 8:15 pm at Stateside Theatre | March 15 – 10:30 pm at Alamo Lamar D
"After living off the grid for two years, Becky finds herself going toe to toe against Darryl, the leader of a fascist organization, on the eve of an organized attack." That's the concise official plot description of this indie thriller, directed and co-written by Matt Angel, whose previous films include Netflix thrillers The Open House and Hypnotic. This one stars Lulu Wilson (The Haunting of Hill House) as Becky and, in what seems like quite a pivot, Seann William Scott (yes, Stifler from the American Pie movies) as the fascist villain. This doesn't sound like the kind of action the Stifmeister is used to getting.