News
Superman Movie Reboot Just Got an Exciting New Update From DC
The Superman movie from J.J. Abrams and Ta-Nehisi Coates is still in development at WB, even as James Gunn prepares to direct Superman: Legacy.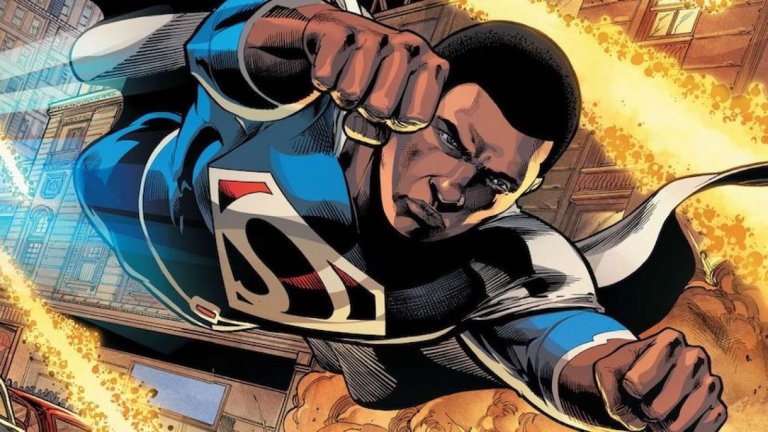 The Reign of the Supermen is coming! Maybe. As James Gunn prepares to officially close up his tenure in the MCU with Guardians of the Galaxy Vol. 3, attention is increasingly turning toward his next directorial effort, and not just because it's his first as co-head of DC Studios. Superman: Legacy brings a new Man of Steel to the DC Universe, and pushes Gunn into unfamiliar territory.
But before Gunn and Peter Safran took over DC's movie efforts, WB was already in the process of developing a Superman movie, a project from J. J. Abrams, written by Ta-Nehisi Coates, that would feature a Black Superman. Most assumed that Abrams and Coates's project was canceled when it was not included in Gunn's announcement of the upcoming DCU slate. But in a recent conversation with io9, Gunn confirms that Superman: Legacy does not negate Abrams and Coates' project.
"Those two things are totally unrelated," Gunn insisted. "I know that Chantal Nong, who is the executive on that project, is extremely excited about it. So if it comes in and it's great, which I haven't read the script, and if the timing is right, that could absolutely happen."
Some might wonder how that could be true, given the goal of Gunn and Safran's more focused and interconnected cinematic universe. Warner Bros. has made no secret of its desire to emulate the shared universe of the MCU and DC Studios laid out plans to do just that, beginning with Superman: Legacy in 2025.
But to the surprise of no one, Gunn and Safran are not canceling the planned sequels to The Batman and Joker, both of which were wildly successful. Instead, Gunn explained that The Batman Part II (and spinoffs like The Penguin) and Joker: Folie à Deux would be labeled "Elseworlds" stories, borrowing a term from the comics for standalone DC stories that exist outside the main continuity. With the Elseworlds tag, Gunn and Safran have the ability to greenlight movies that have value beyond shared-universe building.
With that option available, Abrams and Coates' movie can be "totally unrelated" from the DCU timeline, explains Gunn. "It would be an Elseworlds tale like Joker."
In many ways, Elseworlds would be the perfect place for this Abrams project. After all, one can imagine an alternate universe in which Abrams, then a hot filmmaker who had not yet angered nerds with Star Trek Into Darkness and Star Wars: The Rise of Skywalker, actually got to make the mythical Superman Flyby. That movie, which was almost directed by Terminator Salvation's McG, was eventually scuttled in favor of Superman Returns.
More importantly, Superman has been Black in more than one multiverse story. One was Sunshine Superman, a hippie version created by Grant Morrison for Animal Man. Morrison also created Calvin Ellis aka Kalel, the American President of Earth-23. And then there's Val-Zod, an agoraphobic Kryptonian forced to become Superman when Apokolips attacks Earth-2. Val-Zod's set to return alongside Jon Kent, son of Clark, in a series written by Val's co-creator Tom Taylor.
As these stories show, there's a rich vein for filmmakers to mine for stories about a Black Superman, especially from a writer as talented as Coates. If all goes well, we may get to see this Superman story, along with Legacy, sometime in the future.
Superman: Legacy hits theaters on July 11, 2025.