News
Spider-Man: No Way Home Team Reveal Tricky Daredevil Temptation
Spider-Man: No Way Home writer Erik Sommers has been chatting about why they pulled back on adding more Matt Murdock to the MCU blockbuster.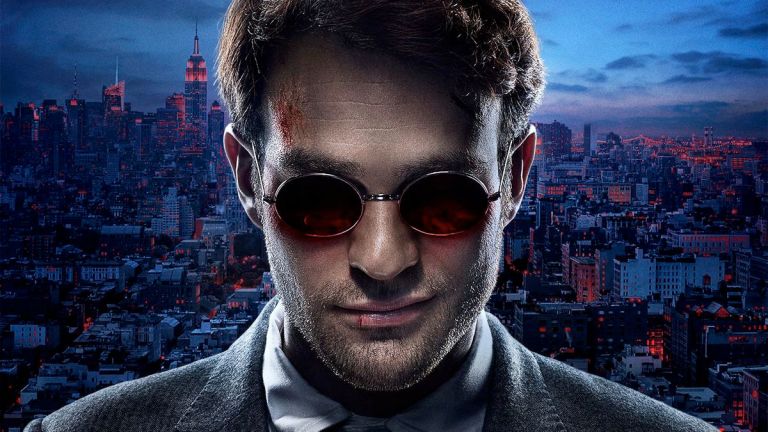 This article includes spoilers for Spider-Man: No Way Home.
Spider-Man: No Way Home certainly had an issue with protecting its secrets before it was finally released last year. Behind the scenes images found their way online and were under immense scrutiny from excited visual detectives, and the highly anticipated trailer for the film first leaked on TikTok in a format that didn't do the film any justice, spreading like wildfire to eager Marvel fans who had been waiting to see what was next for Peter Parker and friends in the MCU's Phase 4.
What turned out to be legit pictures from the movie then popped up and spoiled some of its surprises in the weeks leading up to its December debut. They included a scene where Peter (Tom Holland), Aunt May (Marisa Tomei), and Happy Hogan (Jon Favreau) are sitting around a table talking with their lawyer Matt Murdock aka Daredevil. We now know that this was indeed part of the opening section of Spider-Man: No Way Home, but it ended up being the sum total of Charlie Cox's appearance in the blockbuster.
Since this was the first they'd seen of Cox as Murdock since Daredevil was canceled at Netflix, some fans of the show had been hoping that they'd get to witness him suit up and be part of the action during Sony and Marvel Studios' threequel, and though Cox's appearance was ultimately just a fun cameo in the film, Spider-Man: No Way Home writers Chris McKenna and Erik Sommers have revealed on The Q&A with Jeff Goldsmith (via comicbook) that they "absolutely" discussed extending Matt Murdock's stay.
"That was the challenge with this movie: bringing all these other characters in," Sommers explained. "We love these characters, and you would love to see them do all kinds of stuff, but the question is, what is there room for? I could watch any of these characters we brought in just do a whole other movie by themselves or in some various combination, but we have to, ultimately, service the story of our Peter Parker and our Spider-Man, no matter how tempting it is."
Sommers added "We had so many ideas come up in the room of, 'Wouldn't it be cool if this guy does that, and these two meet and do that…?' There's just so many exciting permutations now that we're playing in this sandbox. At the end of the day, there was only so much we could do. We didn't want to do things that would distract from the story of our Peter and our Spider-Man. So absolutely, once we knew we were gonna have Matt Murdock, it's like, 'He could do this, he could do that, that would be so cool, wouldn't that be great?'"
It wasn't just Matt Murdock tempting the writers when they were playing in the Spider-Man sandbox, either. "We always had to pull back on a lot of things to just make sure we maintained our focus."
Murdock wasn't the only character from Daredevil to re-emerge in the MCU last month: Vincent D'Onofrio's Kingpin had much more screen time when he was revealed to still be at the top New York's criminal underworld in Marvel's Disney+ series, Hawkeye.
Spider-Man: No Way Home is out now.