News
Sam Raimi Gives Final Verdict on Spider-Man: No Way Home
The director behind Sony's original Spider-Man films has finally offered up his thoughts on Spider-Man: No Way Home.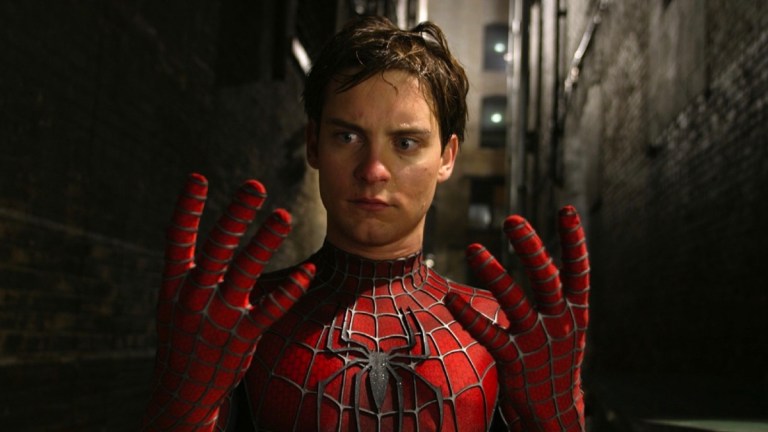 Spider-Man: No Way Home is officially one of the most popular films of all time. The Marvel and Sony collaboration just reached the top of the box office for the sixth week. All told, the movie has taken in $1.69 billion worldwide, making it the sixth highest grossing of all time.
Simply put: a lot of people have seen Spidey's latest entry into the Spider-Verse and as such, reviews continue to pour in. At the end of the day, however, there is one review that we've all been most curious to hear. Now that verdict has finally arrived!
In a new interview with Variety, original Spider-Man director Sam Raimi offered up his thoughts on No Way Home. The helmer of Spider-Man, Spider-Man 2, Spider-Man 3, and the upcoming Marvel film Doctor Strange in the Multiverse of Madness sounds quite impressed with how No Way Home incorporates his era of Spidey-storytelling.
"It was so much fun," Raimi told Variety while promoting his Oscar-shortlisted short film You're Dead Hélène. "I love No Way Home and the audience I was with went crazy. It was delightful to watch Alfred play his role, and Willem Dafoe, just seeing these guys take it to the next level. And Tobey was awesome as always. The best word I can say is it was refreshing for me."
Indeed No Way Home builds much of its foundation upon Raimi's series of Spider-Man films from the early 2000s. Originally best known as the horror auteur behind the Evil Dead series, Raimi got his first shot at mainstream superhero storytelling in 2002 when Sony tapped him to direct Spider-Man (though the director had previously created his own superhero with 1990's Darkman). Raimi's first film in the eventual trilogy introduced Tobey Maguire as Peter Parker and Willem Dafoe as Norman Osborn a.k.a. Green Goblin. Alongside Fox's X-Men (2000) and X2 (2003), the original Spider-Man helped establish Marvel's characters as major players in the film world.
Raimi was brought back for Spider-Man 2. That film introduced Alfred Molina as Dr. Otto "Doc Ock" Octavius and is still considered one of the best Spider-Man and superhero movies ever to this day. Spider-Man 3 wasn't nearly as well-received but it did introduce Thomas Haden Church as Flint Marko a.k.a. Sandman. That character would appear in No Way Home alongside Osborn, Doc Ock, Maguire's Parker, and several other characters from Sony's other Spider-Man franchise starring Andrew Garfield.
After helping to pioneer the modern superhero genre, Raimi returned to his horror roots in projects like Drag Me to Hell. He is now set to give superheroes another shot, this time in the Marvel Cinematic Universe, with Doctor Strange in the Multiverse of Madness. Both Raimi's superhero experience and horror sensibility should come in handy in this saga that sends Stephen Strange across infinite timelines and in one, even discovering an evil version of himself per the trailer.
With Spider-Man: No Way Home, Marvel and Sony clearly intended to combine all of their disparate Spider-Man universes into one (while making lots of money in the process of course). Getting the blessing of the man who helped create that very first universe suggests that the mission was successful.