Features
Spider-Man: No Way Home Cast – Where Will They Go Next?
We don't have to wait long to see new stuff from Tom Holland, Zendaya, and their Spider-Man: No Way Home co-stars.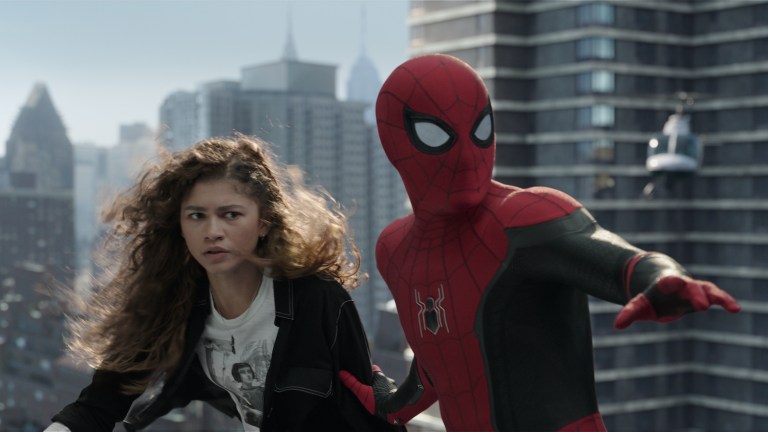 This article contains some spoilers for SPIDER-MAN: NO WAY HOME
Tom Holland, Zendaya, and Jacob Batalon have just made one of the highest-grossing movies of all time! What are they going to do next? Well, the answer probably isn't "Go to Disneyland," because Disney has likely already brought their biggest money-makers to the happiest place on earth. But the talents behind 2021's most popular movie Spider-Man: No Way Home certainly have a lot of good work ahead of them!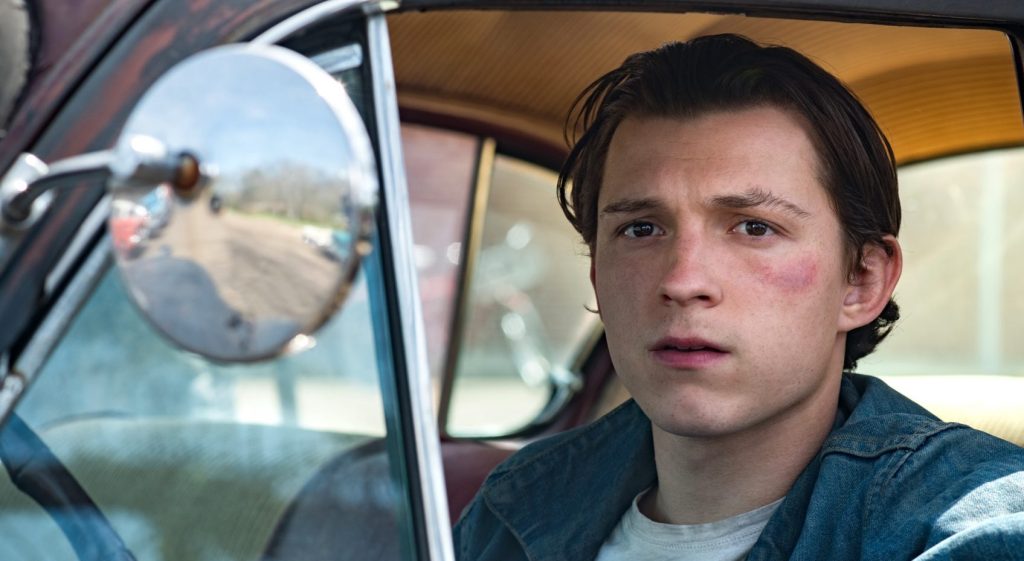 Tom Holland
Before swinging into Captain America: Civil War as Spider-Man, Tom Holland impressed viewers by playing Billy Elliot on stage and a teenager surviving a tsunami in J.A. Bayona's The Impossible. Holland's natural charm and youthful wit made him a pleasing screen presence. But as Peter Parker graduates high school and moves onto the real world, it's clear that Holland is ready for more complex and adult roles.
Holland currently rules movie theaters as No Way Home is still playing on many screens with his adaptation of the video game series Uncharted. Holland plans to return to Apple TV+, home of his non-MCU collaboration with Joe and Anthony Russo Cherry, for the anthology series The Crowded Room. Written by Star Trek and Titans scribe Akiva Goldsman, The Crowded Room co-stars Amanda Seyfried and Emmy Rossum.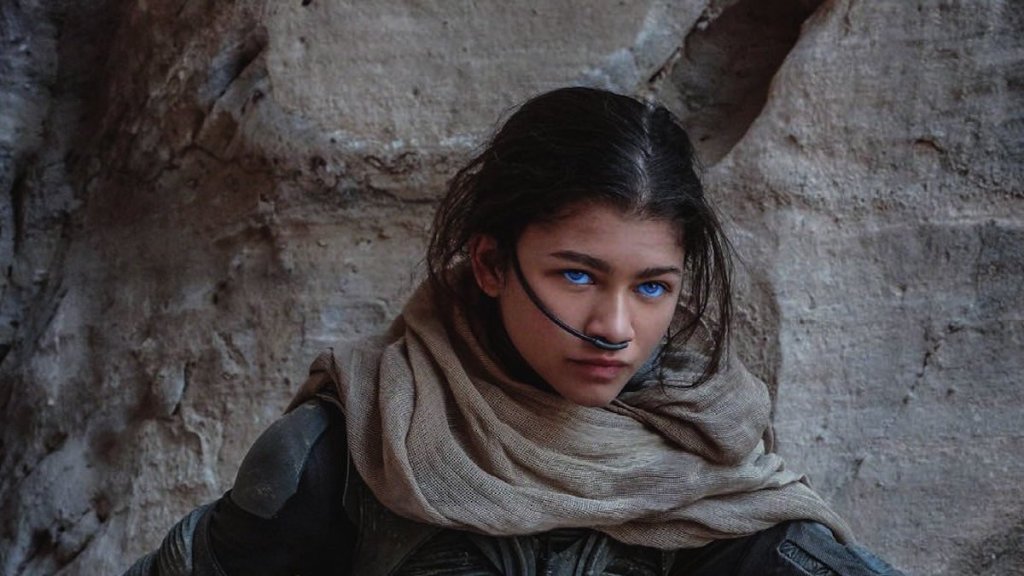 Zendaya
As Michelle Jones aka MJ, Zendaya plays a teenager who hides her insecurity under the guise of detached cool. That's very different than the cool persona she displayed as a child in commercials and Kidz Bop videos. From that gig, Zendaya entered the Disney Channel program, starring in the sitcom Shake it Up! and in the channel's original movies. She made the jump to feature films as MJ in Spider-Man: Homecoming and has not looked back, giving acclaimed performances in The Greatest Showman and Malcolm & Marie.
Zendaya had her own big 2021 away from Marvel. Denis Villeneuve's Dune, in which she has a supporting part as the fremen Chani, continues to win major awards, while the critically acclaimed HBO series Euphoria recently completed its second season. Provided that Villeneuve sticks to the novel, Chani will have more to do in 2023's Dune: Part Two. The former child star was also recently added to Challengers from Luca Guadagnino (Call Me By Your Name, Suspiria), alongside West Side Story's Mike Faist and The Crown's Josh O'Connor.
Jacob Batalon
Before being cast as Peter Parker's best friend Ned Leeds, Jacob Batalon was an unknown, with his only other film role coming in the low-budget horror movie North Woods. Despite his limited experience, Batalon quickly won over audiences, thanks in part to his easy charm. Outside of MCU movies, Batalon has starred in a range of movies, including a horror movie (Blood Fest), a comedy (Banana Split), and a rom-com (Let it Snow).
Batalon will be bringing his Ned Leeds charisma to a starring role in the dramedy series Reginald the Vampire, recently acquired for streaming by Amazon and Hulu. Additionally, Batalon lends his voice to the scripted podcast Zaya, starring Inanna Sarkis (Séance) and Hayley Law (Riverdale).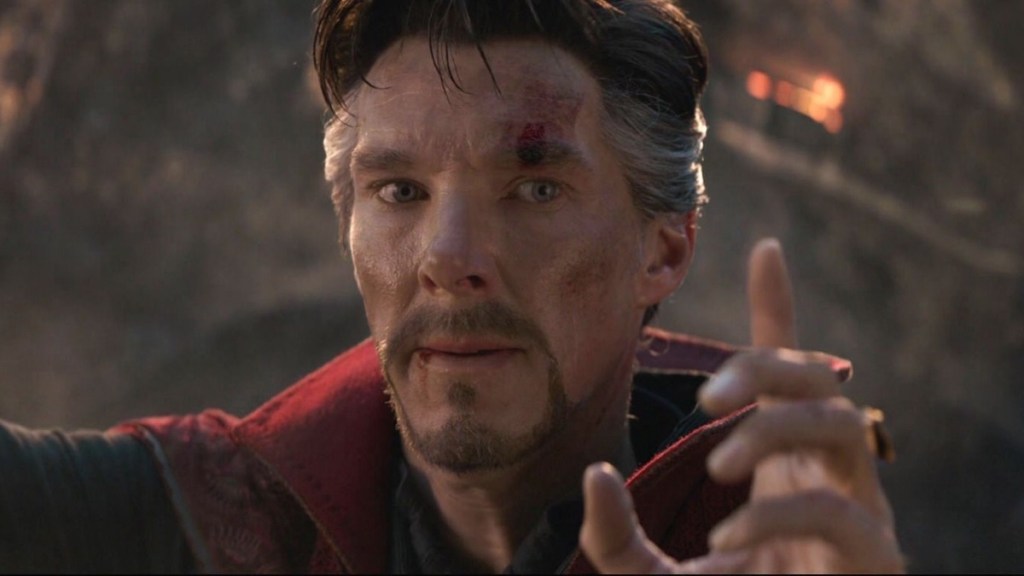 Benedict Cumberbatch
Benedict Cumberbatch was a favorite among genre fans long before he donned the Cloak of Levitation to play Doctor Strange in 2016. Most first noted Cumberbatch playing the arrogant but alluring Sherlock Holmes in the 2010 Sherlock series from Doctor Who writers Mark Gatiss and Steven Moffat. However, he brought to the role a long history of stage acting, including a lead role in a Frankenstein production from Trainspotting director Danny Boyle. Simply put, Cumberbatch has proven himself adept in a wide range of roles.
His award-winning turn in The Power of the Dog may be getting most of the attention, but Cumberbatch will soon reprise his superhero role in Doctor Strange in the Multiverse of Madness, opening on May 6. Before that, the star-studded Judd Apatow comedy The Bubble comes to Netflix on April 1, in which Cumberbatch appears beside Karen Gillan and Pedro Pascal. At the moment, Cumberbatch is filming the Roald Dahl adaptation The Wonderful Story of Henry Sugar with Wes Anderson.
Andrew Garfield
When Andrew Garfield was announced as the new Peter Parker for 2012's The Amazing Spider-Man, fans hoped for the best. The lanky actor not only resembled the character as imagined by co-creator Steve Ditko, but he brought with him a great deal of promise, coming off of striking turns in The Social Network and Never Let Me Go. Even as fans rejected director Marc Webb's approach to Spider-Man, they also praised Garfield and his co-star Emma Stone as the lone bright spots in The Amazing Spider-Man and its 2014 sequel.
That goodwill has only increased since Garfield returned as Spider-Man in No Way Home, in part because of his strong performances in other recent films. Garfield will be competing with Cumberbatch for an Academy Award for Best Actor, thanks to his work in 2021's tick, tick… BOOM! and The Eyes of Tammy Faye. This year will be a bit lighter for the English-American actor, who can be seen next in the FX true crime drama Under the Banner of Heaven, playing a detective investigating a murder in a Mormon community.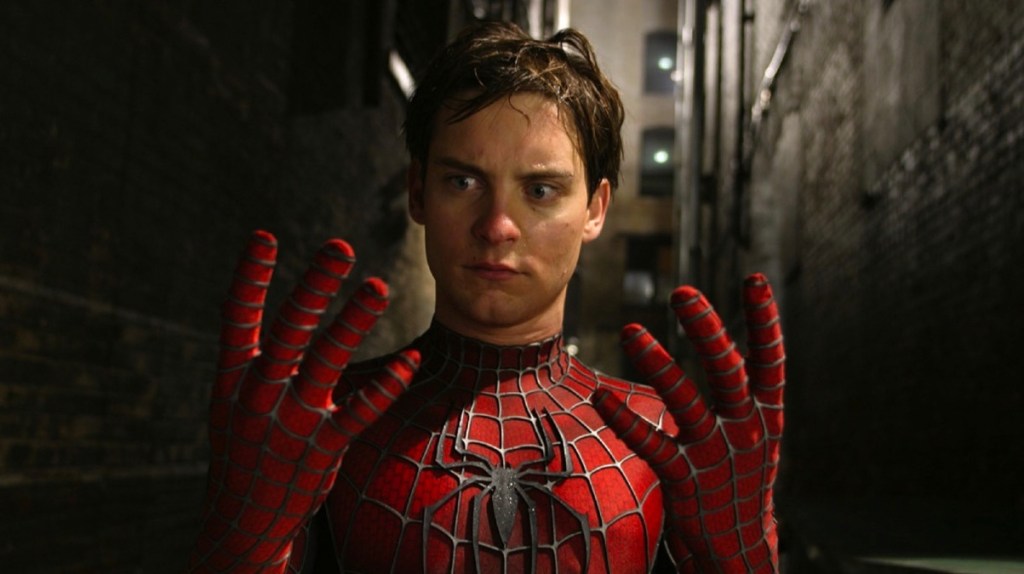 Tobey Maguire
It's hard to describe just how exciting it was when Tobey Maguire had been cast as Spider-Man for the 2002 film directed by Sam Raimi. Thanks to Stan Lee's tireless hustle, a Spider-Man film had been in the works for years, coming closest when James Cameron proposed an R-rated movie starring Leonardo DiCaprio or Chris O'Donnell. Unlike those big-named actors, Maguire has an awkward and unassuming screen presence, exactly what fans wanted for nerdy ol' Peter Parker.
Since retiring from the role after Spider-Man 3, Maguire slowly stepped away from Hollywood. He broke a seven-year absence from live-action film to return as Parker for No Way Home, but it doesn't look like we'll need to wait that long to see him again. He joins Brad Pitt and Margot Robbie in Babylon, the latest film from La La Land and First Man director Damien Chazelle.
The Villains
Continuing his move away from the nebbish Electro he played in The Amazing Spider-Man 2, Jaimie Foxx will next be the boxer Mike Tyson for a Hulu series directed by Antoine Fuqua. In 2022, you can also see Foxx in the sci-fi movie They Cloned Tyrone, with John Boyega of Star Wars fame and WandaVision's Teyonah Paris, and as a vampire hunter in the action flick Day Shift. His sinister sidekick Alfred Molina is moving away from blockbusters for a cozy mystery, playing Chief Inspector Armand Gamache in the Amazon series Three Pines.
Unsurprisingly, the always busy Willem Dafoe has a full schedule after his return as the Green Goblin. You'll see him next in The Northman, director Robert Eggers's eagerly-awaited follow-up to The Lighthouse, and in Poor Things from The Lobster director Yirgos Lanthamos. The run of interesting projects continues for Dafoe with The Legend of Ochi, the first fantasy film from indie distributor A24.
It's unlikely that any of these projects will do Spider-Man numbers, but hopefully audiences will make time to see the talented cast in other roles.