News
Spider-Man: No Way Home – Where to Watch and Stream
Spider-Man: No Way Home is swinging onto digital platforms soon with loads of special features.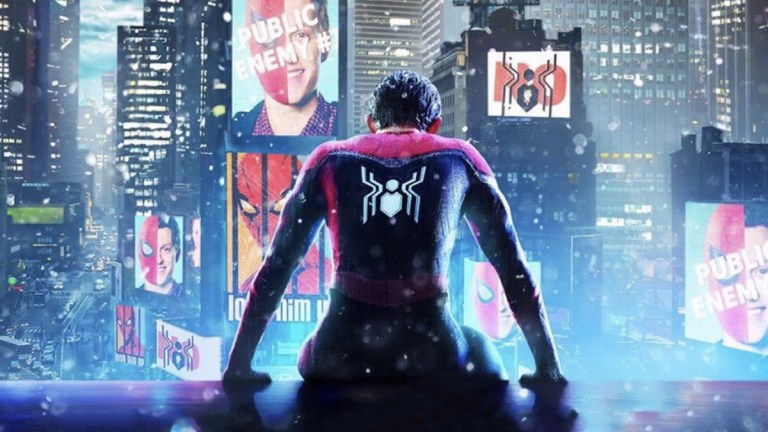 This article contains some spoilers for Spider-Man: No Way Home
Despite what its title promised, Spider-Man: No Way Home has found a way home. Your home, specifically. Ahead of Doctor Strange and the Multiverse of Madness coming to theaters on May 6, Marvel Studios is bringing home the final entry in the first MCU Spider-Man trilogy.
No Way Home finds Peter Parker (Tom Holland) fighting to help his friends MJ (Zendaya) and Ned (Jacob Batalon) after fumbling a spell from Doctor Strange (Benedict Cumberbatch) and bringing to his world villains from other dimensions, including Doctor Octopus (Alfred Molina) and Electro (Jamie Foxx).
Where to Stream Spider-Man: No Way Home
In most places, you can still see No Way Home on the big screen. If you're in a hurry to catch Spidey's latest adventure, but can't make it to the theaters, you don't have to wait long. No Way Home will be available to purchase on major streaming platforms on Tuesday, March 15. The film will be available in standard definition, high definition, and UltraHD, all for $19.99 via Amazon Prime Video, Vudu, YouTube, and other services.
Keep in mind that the digital copy comes loaded with a ton of special features. Seven featurettes provide a deep dive sure to satisfy the most dedicated webheads. Director Jon Watts breaks down key fight scenes and explains how he and his co-writers pulled off the feat of bringing together the heroes and villains of three separate cinematic universes. Tom Holland also reflects on his journey from being cast as Peter Parker for 2015's Captain America: Civil War to his beginnings as a more complex, adult wall-crawler in No Way Home.
Perhaps the biggest draw here is the two special panels, in which the movie's guest stars discuss their different approaches. "A Meeting of the Spiders" gives fans more of Holland joining his amazing Spider-predecessors, but the juicier panel belongs to the bad guys. "The Sinister Summit" brings together the baddies who tormented Peter in No Way Home, with Willem Dafoe joining Molina and Foxx to analyze the screen monsters they made.
Spider-Man: No Way Home on DVD, Blu-Ray and 4K UHD
If you prefer physical media to digital, you have to wait just a little bit longer. Sony will release No Way Home to DVD, Blu-Ray, and 4K Ultra HD on April 12. The two higher-definition formats will include all of the special features that come with the digital release. However, the DVD copy comes with only two behind-the-scenes featurettes.
Will Spider-Man: No Way Home Be on Disney+?
Unlike Eternals, Shang-Chi and the Legend of the Ten Rings, and other MCU movies, No Way Home will not be going to Disney+! As the MCU Spider-Man movies are distributed by Sony, Disney cannot put the movies on its platform. But that does not mean that streaming service providers are out of luck. Sony recently struck a deal to bring their movies to Netflix. So while we don't know when No Way Home will swing next to Stranger Things and The Witcher, we know that it will happen eventually.