News
Spider-Man 4 Movie Update Leaves No Way Home Sequel With Uncertain Future
Spider-Man: No Way Home may have set up a new status quo for Tom Holland's superhero, but another fight for justice is delaying his fourth MCU adventure.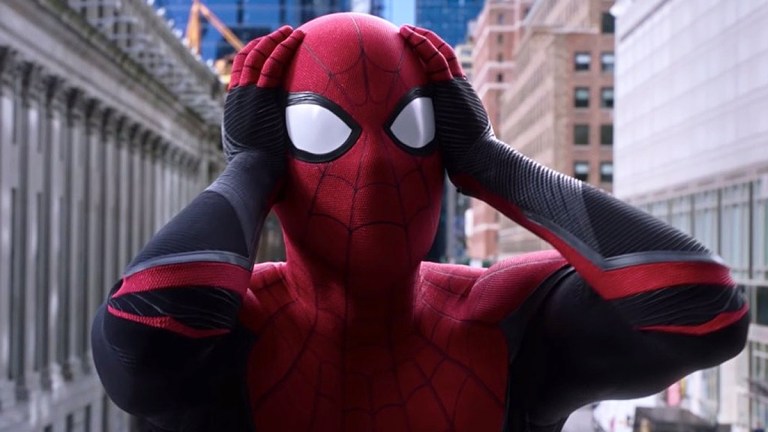 The MCU may have forgotten about Peter Parker, but our universe has not. Ever since the ambitious Spider-Man: No Way Home ended by tying up dangling plot points for previous Spider-Men Tobey Maguire and Andrew Garfield and giving Tom Holland's Spidey a new old status quo, fans have been waiting to see where the wall-crawler will swing to next. But according to Holland, they may have to wait a bit longer.
Speaking on the press tour for his most Apple TV+ series The Crowded Room, Holland acknowledged that he and others have paused work on a fourth Spider-Man movie to support the Writers Guild of America strike.
"I can't talk about that, but I can say that we have been having meetings," he said when asked about Spidey 4. "We've put the meetings on pause in solidarity with the writers," Holland told Variety. "There's been multiple conversations had, but at this point it's very, very early stages."
Part of the reason a new sequel hasn't been officially announced yet stems from Spider-Man's unique status in the movie-making business. A decade before Marvel Studios launched with 2008's Iron Man, Marvel Entertainment sold the rights to make Spider-Man movies to Columbia and its parent company, Sony. In fact, Marvel sold the rights to many of its properties, including X-Men and Fantastic Four to 20th Century Fox and Hulk and Namor to Universal. But while Disney bought 20th Century Fox to return X-Men and the Fantastic Four to the MCU, and has worked out an agreement to use Hulk and Namor as well (as supporting characters, at least), Sony has been less willing to give up its hold on Spider-Man.
And with good reason. In terms of identification and sales, Spider-Man is the world's most popular superhero. And even if Sony has produced some critically disappointing movies about Peter Parker and his amazing friends, they've all been very profitable for the company. Just look at the estimated weekend take for the animated movie Spider-Man: Across the Spider-Verse, which earned $16 million in Thursday previews alone.
But there are a few catches. First, the original caveat states that Sony must release a new live-action Spider-Man movie every five years, or the rights revert to Marvel. Second, there's the deal that brought Spidey into the MCU in the first place, which gave Kevin Feige control over the movie and secured merchandising profits for Disney but left the film rights with Sony, as well as 75% of the profits. That deal ended after Avengers: Endgame and was renegotiated before No Way Home, but only for one film.
Based on his comments, Holland seems certain that a deal will be done and he'll be back in his new old red and blue tights sometime, just not very soon. Frustrating as that wait might be, there's no denying that paycheck-to-paycheck-living freelancer Peter Parker would support the WGA's struggle to get fair wages. And so we wait for studios to do the right thing and make a deal, knowing that we'll never forget Spider-Man.