Features
The Actors Who Were Almost Spider-Man
The three actors to play Spider-Man on the big screen have become pretty iconic, but there were moments where the likes of Leonardo DiCaprio, Heath Ledger, and even Timothée Chalamet almost wore the tights instead.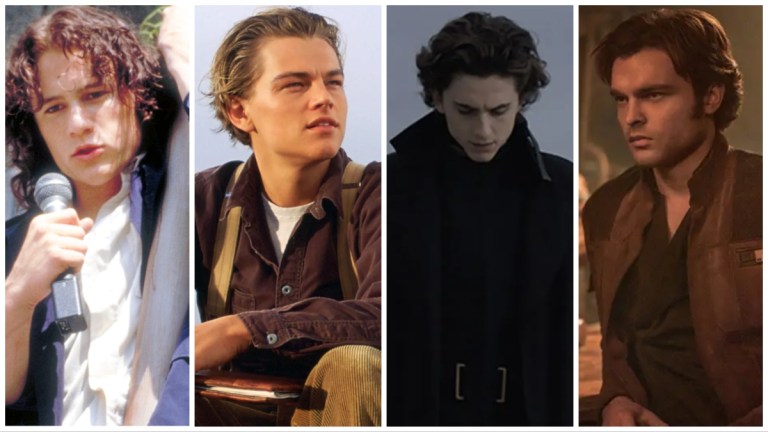 It's no secret that a certain wall-crawling hero was Stan Lee's favorite Marvel creation, with the comic book legend having so much of a soft spot for Spider-Man that he modeled J. Jonah Jameson on a grumpier version of himself. Still, despite Spider-Man's introduction in 1962, he didn't get the Hollywood treatment until Sam Raimi's Spider-Man 40 years later in 2002.
And in the years before and after Tobey Maguire first swung across the New York City skyline, there's been a galaxy of stars who've nearly donned the red and blue suit. So from those who've gone on to lead billion-dollar franchises of their own to others who've landed other roles in the Spider-Verse, here are 10 actors who nearly played Spider-Man.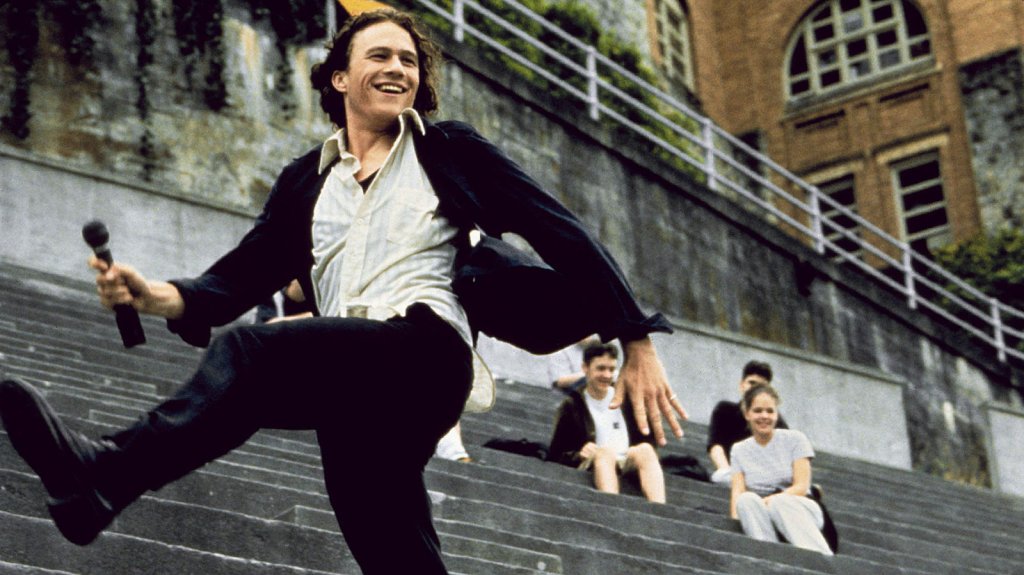 Heath Ledger
The search for Tinsel Town's Spider-Man went through several iterations, but when Raimi eventually took the reins, Tobey Maguire wasn't his first choice. No one knew what the role would lead to, but once upon a time, Heath Ledger could've been the first actor to step into the suit in modern times.
Following early fame thanks to 10 Things I Hate About You (1999) and The Patriot (2000), Ledger would eventually go on to  become one of the biggest movie stars of the 2000s (and one of those lost far too soon following his death in 2008). He will always be remembered for his Oscar-winning performance as the Joker in Christopher Nolan's The Dark Knight (2008), as well as the Oscar-nominated one in Ang Lee's Brokeback Mountain (2005), but following the actor's death in 2008, CAA agent Steve Alexander revealed to Entertainment Weekly that Ledger was the first choice to play Spider-Man. 
As for what happened next, Alexander explained, "As soon as I said 'Spider-Man' Heath said, 'It's not for me. I would be taking someone else's dream away.'" By the sounds of it, playing Peter Parker wasn't ever among Ledger's priorities.
Timothée Chalamet
Tom Holland might look pretty comfortable as Spider-Man, but in some multiverse timeline, it could've been the man of the moment, Timothée Chalamet. There was no shortage of young talent who auditioned for Jon Watts' Spider-Man: Homecoming (2017) and alongside Asa Butterfield, Chalamet was a frontrunner.
Speaking to The Hollywood Reporter about what went wrong, Chalamet explained, "I read twice, and I left sweating in a total panic. I called my agent, [UTA's] Brian Swardstrom, and I said, 'Brian, I thought about this a lot, and I have to go back and knock on that door and read again.' He told me the story of Sean Young and how in an attempt to become Catwoman she had scared everyone away when she showed up at the studio gates in costume."
It's unclear whether Chalamet gave up or went back to Sony Pictures dressed as the Web-Head. In the end, Chalamet would star in independent breakouts, including Call Me by Your Name (2017), which landed him an Oscar nomination, and Lady Bird (2017). Both undoubtedly helped him become the lead of Denis Villeneuve's Dune franchise as Paul Atreides. 
Josh Hutcherson
The Hunger Games beau Josh Hutcherson was a wannabe Parker for Marc Webb's The Amazing Spider-Man (2012). Depending on who you believe, some claim Hutcherson was neck and neck with Andrew Garfield.Speaking to Entertainment Weekly, Hutcherson said he was privileged to be considered alongside the other names in the running, telling the magazine, "It's something so big, it's hard to even fathom getting, honestly." There's even an impressive fight scene audition available online.
Hutcherson reportedly auditioned alongside Emma Stone, but the chemistry between Garfield and his future girlfriend won out. Just days after the rumor mill went into overdrive about Hutcherson, Garfield was announced as the star to take over from the Maguire-led trilogy.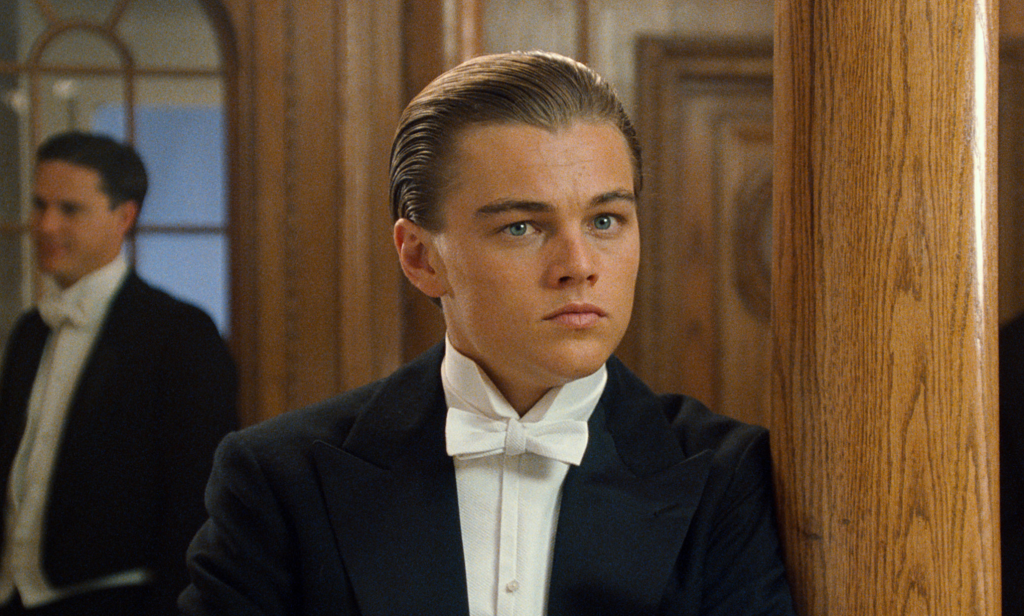 Leonardo DiCaprio
While Raimi's Spider-Man was first out of the gate, there was a time James Cameron wanted to put his action movie stamp on the franchise with Leonardo DiCaprio as his Peter Parker.  Although DiCaprio has distanced himself from the idea that he could've been the first to play Spider-Man in live-action, he told Empire Magazine in 2015: "I know he [Cameron] was semi-serious about doing it at some point, but I don't remember any further talks about it. We had a couple of chats. I think there was a screenplay that I read, but I don't remember. This was 20 years ago!"
Cameron has since called the unmade comic book caper the greatest movie he never made. The idea of having DiCaprio starring alongside Arnold Schwarzenegger (possibly as Doctor Octopus), in a movie directed by James Cameron sounds like pure '90s cinema.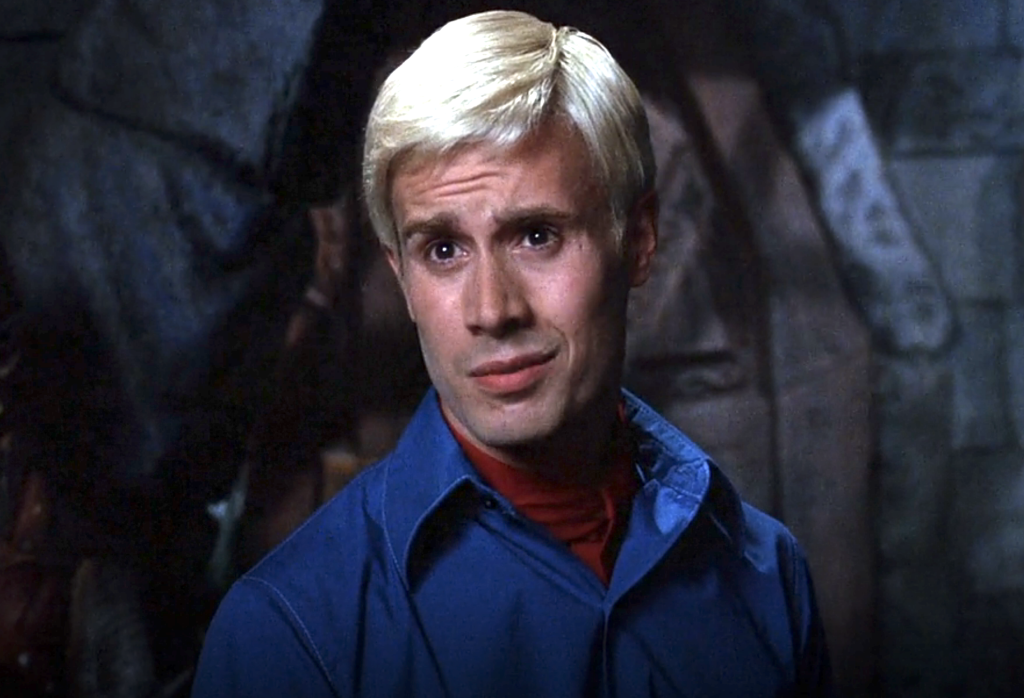 Freddie Prinze Jr.
Back when he was fresh off I Know What You Did Last Summer (1997), Freddie Prinze Jr. met with Sam Raimi about playing Spider-Man. But by his own admission, he blew it. Speaking on his Prinze and the Wolf podcast, Prinze Jr. was asked which role he thinks he would've been "best" at, before explaining his Spider-Man story.
"I went in, and we sat down. It was only like three people that he was talking to," said Prinze Jr. "So, I sat down and he goes, 'Tell me why you love Spider-Man.'" Apparently, he got a little carried away talking about Venom instead of Spider-Man. Prinze Jr. concluded. "He was respectful and he was polite, but I could tell that we were on such different pages. And when I left, I was like, 'You just talked about Venom instead of Spider-Man for 25 minutes, you stupid asshole.'" All that love for the alien symbiote, and he still didn't get cast as Eddie Brock for Spider-Man 3 (2007).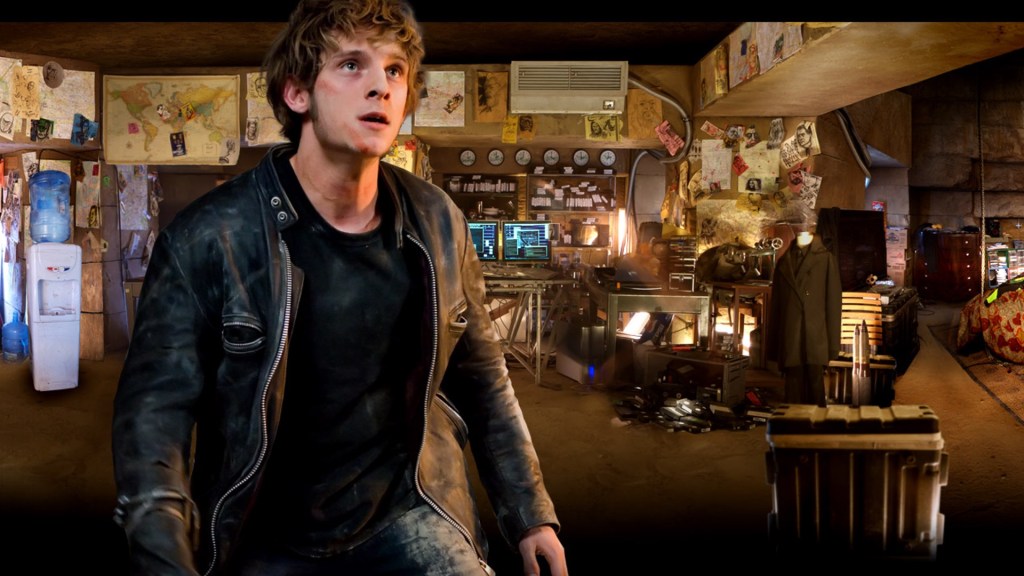 Jamie Bell
Another child star who could've leapt across the Spider-Verse was Jamie Bell. Known these days for Billy Elliot (2000) and starring in a very different kind of Marvel movie for Josh Trank's Fant4stic (2015), Jamie Bell was once in the running for Spider-Man.  Bell screen tested for 2012's The Amazing Spider-Man but told GQ he "failed" at it. After Garfield nabbed the part, Bell conceded that the best man got it and concluded, "I've never felt particularly connected to Peter Parker, [so] I felt like they made the right decision."
Among the other names on this list were Fear the Walking Dead's Frank Dillane and Percy Jackson's Logan Lerman. However, Bell was a popular name around the time of the casting. Even though Bell missed out on Spidey and would later play Ben Grimm/the Thing in Fant4stic, he's admitted his dream superhero movie role would be to play Batman on film.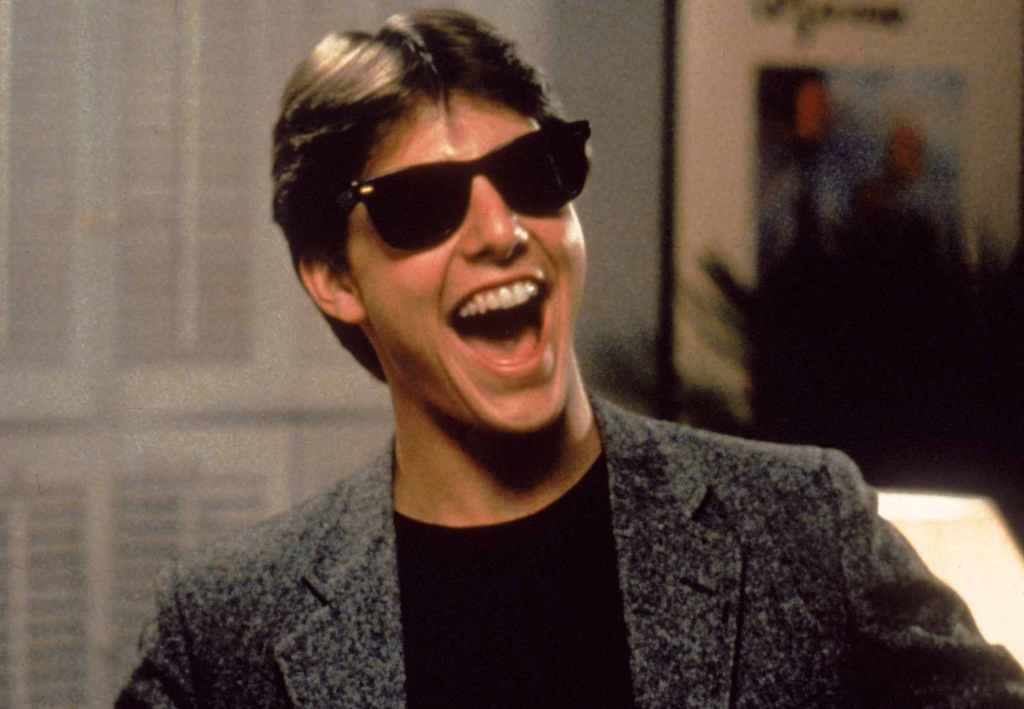 Tom Cruise
One early iteration of Spider-Man was under the banner of Cannon Film, which was developing a Spider-Man movie with Tobe Hooper—yes, Tobe Hooper of The Texas Chainsaw Massacre fame.
Following Tom Cruise's breakout performance in Risky Business  (1983), the heartthrob's rising star status had him being eyed for PEter Parker by Cannon. The casting is so renowned, Spider-Man: Into the Spider-Verse director Rodney Rothman told Slash Film about how Cruise was nearly included as an alternate universe Parker in the 2018 movie.  This wasn't Cruise's only link to Marvel movies either. Way back when, he was considered to play Tony Stark in a pre-MCU Iron Man movie. And to this day, Cruise remains one of the biggest Hollywood names yet to join the MCU, although he seems a little busy with Mission: Impossible at the moment.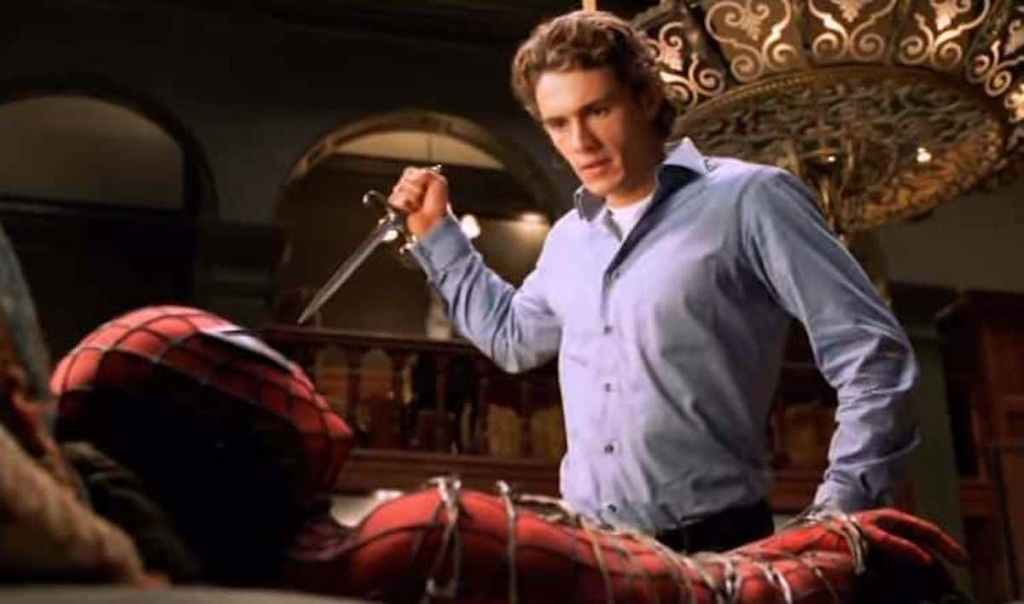 James Franco
Everyone knows James Franco's history with the Raimiverse, but back in the day, he was posed to play Peter Parker himself. Ultimately, Franco would go on to play Harry Osborn in all three of Raimi's movies, even stepping up as the Green Goblin (or "the NEw Goblin") in Spider-Man 3.
Still, in an interview with The Paly Voice, Franco discussed his Peter Parker audition and said, "The test is more extensive than a regular audition because it puts you on film. So they spent a lot of money on the sets and cranes, which is unusual for an audition. So I went and did that and was waiting around and biting my nails for six weeks."
Similar to how Tom Hiddleston auditioned to play Thor in the Marvel Cinematic Universe but ended up portraying Loki, there was clearly something the casting department saw in Franco. Franco says that he and Raimi got on so well that the director offered him to play Harry because no one else auditioned for it. 
Alden Ehrenreich
Long before he was blasting off to a galaxy far, far away, Solo: A Star Wars Story's Alden Ehrenreich was trying to squeeze into the spandex for The Amazing Spider-Man. So instead of taking over for Harrison Ford, Ehrenreich might've instead been the first guy to replace Maguire. Garfield obviously got the part, but according to Deadline, Ehrenreich at least screen tested as Peter Parker.
This wasn't Ehrenreich's only forway into the Spider-Verse, as he apparently also auditioned to play Harry Osborn, which eventually went to Dane DeHaan in The Amazing Spider-Man 2 (2014). While it might not be Spider-Man, Ehrenreich is finally getting his chance to join the ever-expanding world of Marvel for Disney+'s Ironheart series.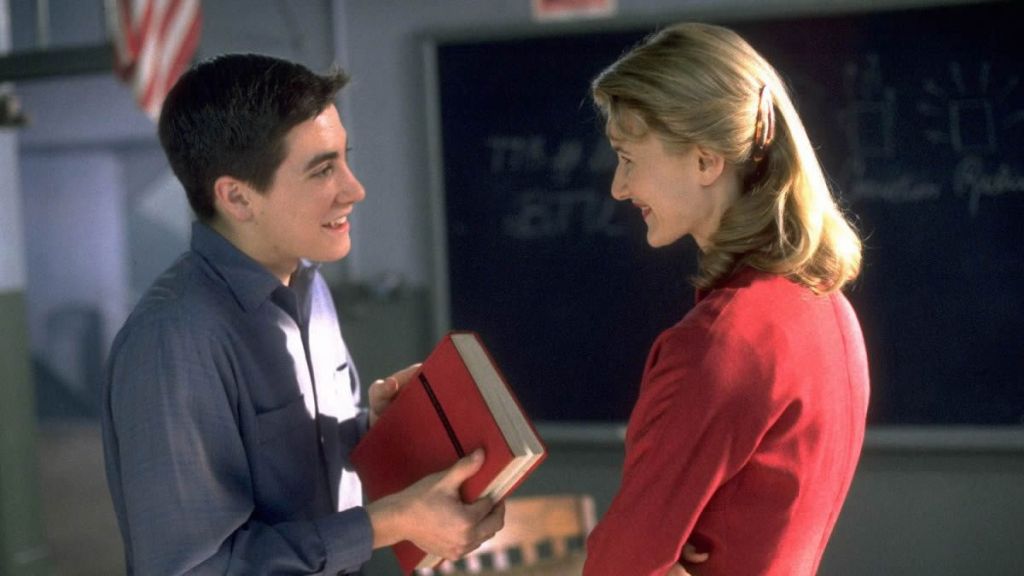 Jake Gyllenhaal
Perhaps the most famous example of someone not-quite making it as Spider-Man is Jake Gyllenhaal. Although Gyllenhaal would play Quentin Beck/Mysterio in Spider-Man: Far From Home (2019), he could've taken over from Maguire when a crisis struck 2004's Spider-Man 2. 
Maguire had suffered discomfort from a pre-existing back injury after filming Seabiscuit (2003), and it was thought to be so bad at one point that Sony started looking for replacement actors. Others maintain the actor 'faked' an injury and was trying to wrangle a larger paycheck for his role as Peter Parker in Spider-Man 2.  In 2019, Gyllenhaal told Yahoo, "I heard the same thing," about being a possible lead for Spider-Man 2. He added, "The truth of the matter is, in the end, [Tobey Maguire is] Spider-Man. There are so many roles in my career where I was up against another actor, or there was something that possibly could've happened but didn't happen, but maybe it would have."
It's all backed up by the fact Gyllenhaal was dating Spider-Man's Kirsten Dunst at the time, however, it never came to be. Maguire later reflected on things to the Los Angeles Times, admitting he could've handled things differently. The story is so infamous that Spider-Man: No Way Home's back-cracking scene appears to be a meta-chuckle at the whole situation.