News
Is Shang-Chi Villain Death Dealer Hiding a Secret?
The trailer for Marvel's Shang-Chi and the Legend of the Ten Rings showcases masked villain Death Dealer, who remains a mystery.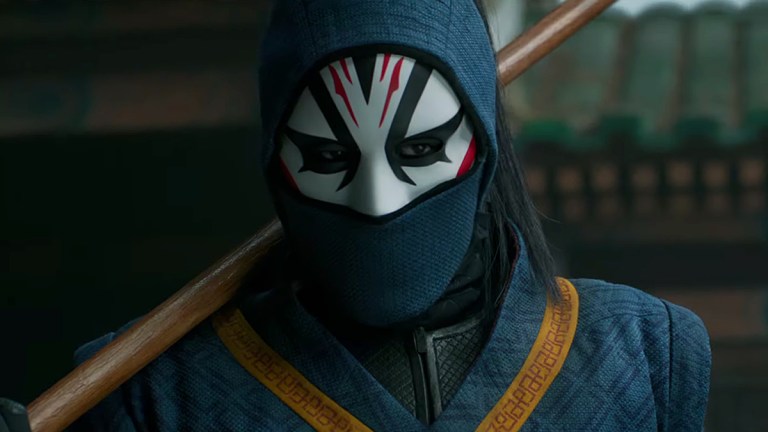 The Marvel Cinematic Universe is reclaiming its roots, as evident in the debut trailer for Shang-Chi and the Legend of the Ten Rings, which showcases a defining return by the shadowy syndicate that tangled with Tony Stark way back in 2008's original Iron Man. Yet, while Shang-Chi (Simu Liu) is on a collision course with the long-awaited "real" Mandarin (Tony Leung), he will clearly have his hands full fighting a masked villain named Death Dealer, whose hitherto obscurity in the pages of Marvel Comics seems to belie the character's importance in the film.
Death Dealer, as depicted in the upcoming Shang-Chi movie, appears to be an integral member of the Ten Rings organization led by the Mandarin, who is also known here as Wenwu, which makes him a hybrid of comic character Fu Manchu, Shang-Chi's father, mentor and eventual adversary. Yet, it's clear that Death Dealer also played a role in Shang-Chi's upbringing, since the trailer shows a flashback in which the masked antagonist is seen standing next to Mandarin, motivating Shang-Chi—who's still a child at this point—to repeatedly punch a post. Indeed, the scene provides context to a frenetic showdown between the mystery character and an adult Shang-Chi later in the trailer. Curiously, despite Death Dealer's clear prominence in the film (proven by a presence in the film's first wave of Marvel Legends action figures), we still don't even have an official confirmation on who's playing the character.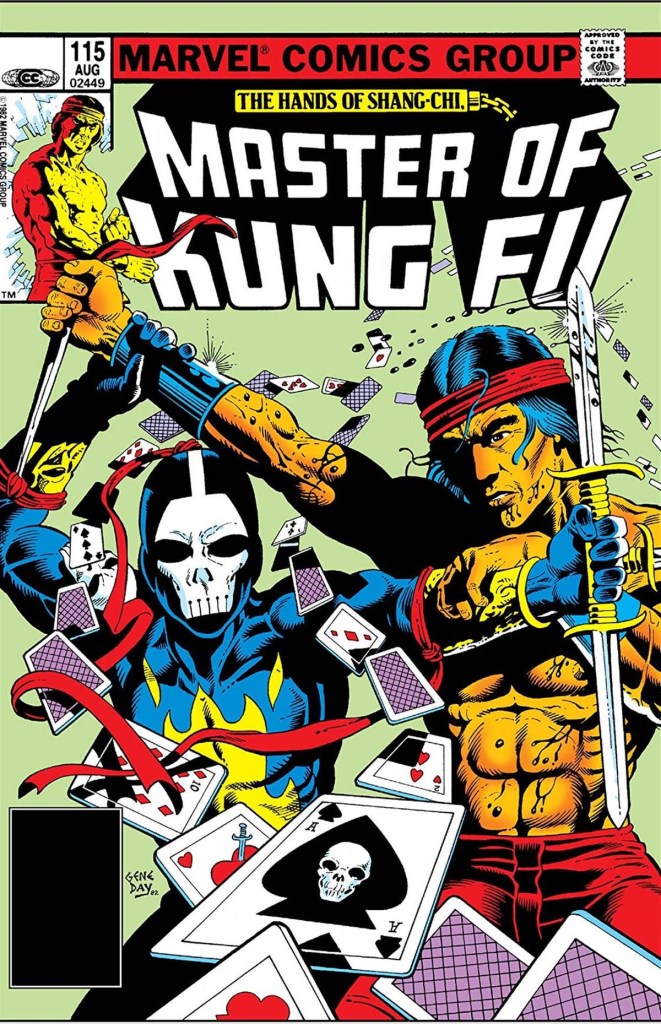 Shang-Chi has clearly given Death Dealer a major upgrade from a limited existence tied to a mostly-forgotten three-issue 1982 comic book arc that started with Master of Kung-Fu #115. The London-set storyline initially depicted the character as a former MI6 agent named Li Ching-Lin, who was ousted from the organization due to his brutal methods. Consequently, Shang-Chi, who was an MI6 agent himself at this point, is tasked with hunting down the rogue agent. The endeavor eventually proves complicated, since Lin turned out to be a secret asset for Fu Manchu, who subsequently endows him with a black costume, skull mask and the name Death Dealer.
However, this version of the villain wouldn't get too many opportunities to pester Shang-Chi, who would eventually hand him a fiery fatal defeat with a brazier. Ironically, unlike most supposedly-deceased characters in the Marvel Universe, the death dealt to Death Dealer was permanent; a notion that lends an air of mystery to the character's movie resurgence.
Of course, the MCU has effectively utilized obscure comic villains before, most prominently exemplified by Doctor Strange's usage of Kaecilius. In a manner akin to Death Dealer, obscure Mordo disciple Kaecilius was plucked from a 1965 issue of Strange Tales and elevated to main villain status of a major blockbuster, played by the great Mads Mikkelsen, no less. Likewise, while Mandarin will likely dominate Shang-Chi, the trailer seems to depict Death Dealer as the titular hero's primary antagonist in the would-be franchise's first film; a notion bolstered by the obvious expectation that Mandarin—as a proper version of the A-list Marvel villain falsely teased in Iron Man 3—will remain a prominent fixture in the MCU for the foreseeable future. Thus, if Death Dealer carries the film's weight as a villain, then deeper motivations would seemingly become attached to the character, whose portrayer remains a mystery, oddly enough.
Indeed, one has to wonder what would be gained by keeping that role a secret. Interestingly, it's a mystery that mirrors the strategy of another upcoming Marvel movie, the long-delayed, Disney+ destined Black Widow, which has chosen fan-favorite mimicker Taskmaster as its main villain, but still maintains secrecy over who is actually inside the mask.
While Death Dealer's MI6 backstory is unlikely to manifest in the movie, the covered-up character's arguably androgynous look (and you'll note my speculative temporary avoidance of gender pronouns) could point to a Dick Tracy-esque twist identity reveal with the villain. Besides Liu and Leung, the cast consists of Meng'er Zhang as Shang-Chi's estranged sister, Xialing, Awkwafina as quirky stateside friend Katy, Michelle Yeoh as Jian Nan, Fala Chen as Jian Li, Ronny Chieng as Jon Jon, Creed II's Florian Munteanu as recurring comic villain Razor Fist, and Dallas Liu (no relation to the star) presumably as a younger Shang-Chi. The question, though, is one of them a suspect for Death Dealer's secret identity?
Shang-Chi and the Legend of the Ten Rings is planned to hit theaters (and NOT Disney+) with a spectacular MCU martial-arts showcase on Friday, September 3.