News
The Next James Bond: When Will the 007 Casting Search Begin?
Daniel Craig's replacement as James Bond won't be picked until No Time to Die is well in the rear-view mirror.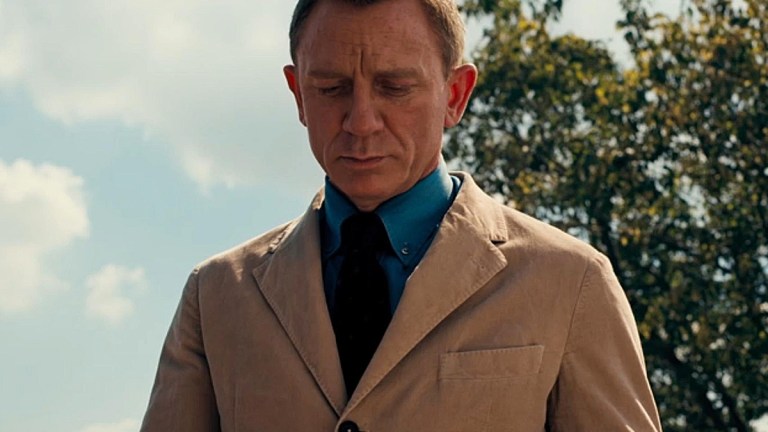 The delayed release of No Time to Die, at long last, inches ever so closely. Yet, it's understandable that fans of the James Bond franchise find themselves looking beyond the film, since it serves as Daniel Craig's long-signaled cinematic swan song. Indeed, even before Craig sips his last onscreen shaken-not-stirred martini, speculation over his replacement has already snowballed to the point where it arguably overshadows the film itself. But the stewards of the franchise say that there is no rush to even start that inevitable casting process.
The highly-anticipated decision centering on who will ultimately portray MGM's seventh officially canonical big screen James Bond—and all the controversy that comes with it—won't even be considered until 2022. That notion has come straight from the proverbial horse's mouth, in this case Eon Productions, via producer half-siblings Barbara Broccoli and Michael G. Wilson, while speaking on BBC Radio 4's Today (via Deadline) regarding the elephant in the room. Obviously, making said decision—potentially the biggest watershed turn of the franchise's nearly-sixty-year history—this early in the process is ill-advised as No Time to Die rounds its October wide release. Yet, according to the producers, it's also a matter of common courtesy.
"We're not thinking about it at all," Broccoli said of the search for the next 007. "We want Daniel to have his time of celebration. Next year we'll start thinking about the future."
For Craig, it's a celebration that's well-earned, albeit one that punctuates years of behind-the-scenes tumult regarding the demands of the role. The actor's tenure as Bond, which started with 2006's Casino Royale, has been punishing, both physically and emotionally, on an entirely different level than it was for previous portrayers of the voraciously suave MI6 agent. Yet, after returning for 2008's Quantum of Solace and the record-breaking entry that was 2012's Skyfall, Craig was essentially already spent, resulting in his controversial 2015 statement that he'd "rather break this glass and slash my wrists" than return to the role after filming Spectre. Despite that, Craig's five-film tenure will make him the longest-serving big screen Bond, 15 years under his belt. Moreover, it's been a lucrative one, with the already-released four films having collectively grossed around $3.1 billion worldwide.
With the salve of prospectively boosting that tally past the $4 billion mark before walking off into the horizon having been applied, Craig has been feeling a lot more gracious about his legacy as James Bond. As exemplified by the emotional farewell speech he delivered to the cast and crew upon his wrap for No Time to Die, his torrent of emotions has clearly come full-circle, and has clearly achieved a kind of peace upon his exit. "He knew it would change his life, which it obviously has," said Broccoli on Craig's imminently-ending tenure. "He enabled us to explore the emotional life of Bond, to go deeply into the personal, complexity of the character."
However, the specter (no pun intended) of the franchise's potential future has already made its presence felt in No Time to Die, notably regarding themes that come across in advance in its trailers—reflecting Phoebe Waller-Bridge's late-stage script-doctoring of director Cary Fukunaga, Neal Purvis, and Robert Wade's screenplay. This centers on the notion of Bond being rendered a womanizing anachronism suddenly thrust back into an altered world that has seemingly passed him by during his apparent retirement between the events of Spectre, notably reflected by the fact that MI6 has given his iconic 007 spot to Lashana Lynch's Nomi, a black woman who'll be tasked with helping the reactivated Bond rediscover his sea legs, so to speak.
The film seems destined to make Bond come across—initially, anyway—as an unironic version of parody Austin Powers. "She gave us an interesting point-of-view for several of the characters," adds Wilson of Waller-Bridge's contribution. "It's unfair to think of her as a female writer… she contributed to the whole plot of the film."
Yet, it could also prove indicative of the direction to replace Bond himself with a person of color (and potentially a woman), in spite of the continuity-clashing nature of such a choice. Indeed, amid the ongoing speculation of Idris Elba (the default fan-casting choice for "the new" star of many franchises,) being the next Bond, a new dream contender recently emerged in Bridgerton standout and instant sex symbol Regé-Jean Page. Potentially-pertinent to Page, the British actor curiously—some might say conspicuously—opted not to return to the smash hit Netflix series after just one season. Further fueling speculation, Page's post-Bridgerton docket is oddly light, consisting of just two films, The Gray Man and Dungeons & Dragons, both of which are already in post-production, notably leaving room for a life-altering turn on a franchise the scope of James Bond.
In the meantime, No Time to Die will finally bow on Sept. 30 in the UK and Oct. 8 in the US.