News
Obi-Wan Kenobi Disney+ Star Wars Series Taps Writer Joby Harold
The Disney+ Obi-Wan Kenobi Star Wars spinoff series is back in play with new writer Joby Harold.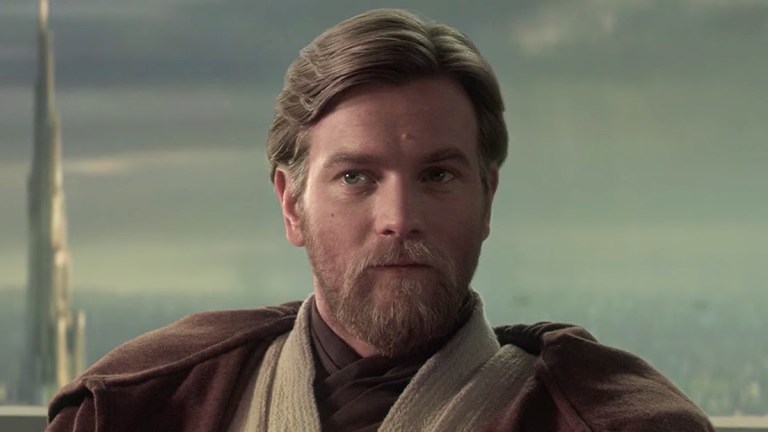 It may seem like a lifetime ago with the way 2020 is going, but back in January, disturbances felt in the Force regarding the Disney+ Star Wars Obi-Wan Kenobi spinoff series proved accurate after it was temporarily shelved as a search for new scripts commenced. However, it now appears that—in this unlikeliest of times to get good news—the wheels appear to be moving once again, with Disney having found a new visionary scribe for the small screen effort.
Joby Harold has been brought aboard the still-untitled Obi-Wan Kenobi series as a writer, according to Variety. A producer from television shows such as WGN's Underground and Netflix's Spinning Out, Harold's writing credits consist of co-writing director Zack Snyder's upcoming Netflix zombie movie, Army of the Dead, along with 2017 Guy Ritchie-directed King Arthur: Legend of the Sword, which was his first since his 2007 written/directorial effort, Awake. He is also one of the names attached to an upcoming unnamed Paramount Transformers film franchise offering.
Harold steps into the series—which will see Ewan McGregor reprise his starring role from the Star Wars Prequel Trilogy—to replace a more-prolific scribe in Hossein Amini (The Alienist, McMafia), whose departure back in January was the catalyst to the stoppage. Amini's ouster was reportedly attributed to Lucasfilm president—and credited series producer—Kathleen Kennedy, who apparently didn't like what she saw of the first two episodic scripts submitted. Indeed, after a workable formula seems to have been established last fall with the runaway serial success of The Mandalorian, it's natural that alterations would be made for this project, which started life as a spinoff movie before oversaturation led to the underwhelming box office performance of 2018's Solo: A Star Wars Story.
Interestingly, star Ewan McGregor himself initially downplayed the alleged behind-the-scenes setbacks, stating:
"All this bullshit about creative differences and all that stuff is, none of it true," adding, "We just pushed the dates, they want — last episode, Episode 9 [The Rise of Skywalker] came out, everyone had more time to read the stuff that had been written, and they felt that they wanted to do more work on it. So, they slid the shoot. It's not nearly as dramatic as it sounds online."
However, McGregor may not have been privy to the extent of the snags surrounding the scripts when he made that comment. Thus, it will be interesting to see if the star will be amenable to a potential new—more Kathleen-Kennedy-friendly—creative direction from Harold's Obi-Wan work.
For now, the scribe swap of Harold for Amini seems to be the only major change as the Obi-Wan Kenobi series moves forward again. Indeed, director Deborah Chow is sticking around to work with Harold in this revamped phase. Chow—who brings genre credit from episodes of shows such as Lost in Space, Fear the Walking Dead, The Man in the High Castle, Jessica Jones, Iron Fist, The Vampire Diaries, Mr. Robot and Reign—came into the picture after directing two episodes of The Mandalorian, Episode 3, "The Sin" and Episode 7, "The Reckoning."
Of course, the Star Wars Obi-Wan Kenobi spinoff series doesn't even have a formal title to cite, much less a release date. The departure of Amini led to the initial production delay from its originally scheduled start of August 2020 over to January 2021. However, that was before we were hit with a pandemic that essentially sidelined the entire global economy. Consequently, it's difficult to even speculate on when we'll ultimately get to see the series manifest.