Sponsored
The Coolest, Most Collectible Star Wars Cards Ever Made
There are tons of jaw-dropping Star Wars cards available on eBay. Here are our favorites.
This story is presented by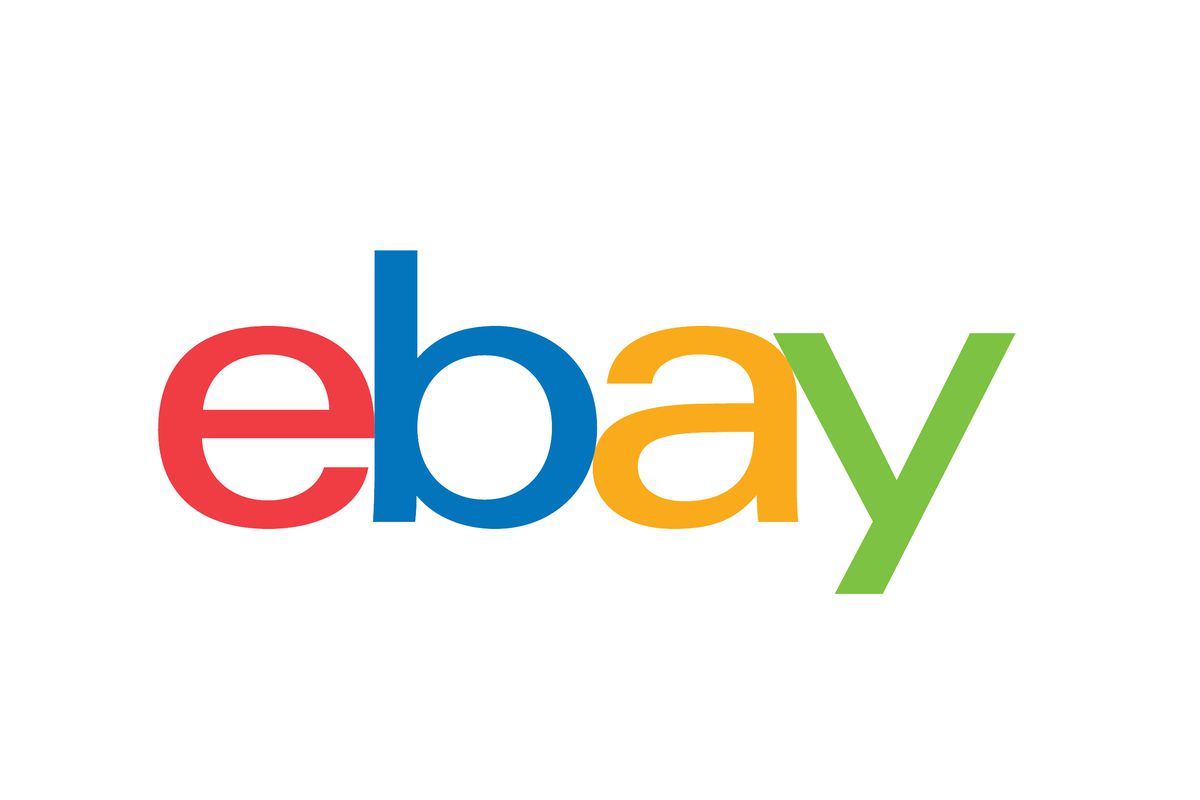 If you'll pardon the pun, Star Wars changed the galaxy when the movie hit theaters in May of 1977. Its combination of sci-fi action that drew inspiration from the movie serials of George Lucas' youth with gripping characters and next-level special effects forever altered both pop culture and the motion picture industry. And we are all the better for it.
43 years after audiences first went into hyperspace to visit a galaxy far, far away and Star Wars is still a global phenomenon like no other. (Just check out the recent response to Baby Yoda, er, The Child from The Mandalorian on Disney + if you doubt this). Products based on the franchise continue to dominate the hearts and minds of collectors to the point that it is unthinkable that there was ever a time when the Jedi, the Sith, and the rest of these characters weren't a big part of our lives.
If you weren't around when Star Wars first exploded upon the public consciousness like a pop culture Death Star, you may be surprised to know that there initially wasn't very much merchandise available from the film. One notable exception was Topps' Star Wars trading cards. Although best known at the time for their annual line of Major League Baseball cards as well as non-sport offerings like Wacky Packages, Topps were quick to realize that this film was something special. Subsequently, they released packs of Star Wars bubblegum cards that gave consumers seven cards based on the movie along with a sticker and a piece of the nostalgia-inducing pink, flat bubblegum for the reasonable price of 15 cents.
Everyone was hooked. And we still are. There have now been cards for every major Star Wars project since 1977, making these items a collector's dream come true. Some of these are rarer than others, but all (well, maybe with the exception of Topps 1995 line of Star Wars Pogs) are still hugely desired by fans. To celebrate Topps' ongoing partnership with Star Wars, we wanted to present this look at a selection of cards from Topps and other license holders that stand out, either due to their coolness factor, value, or both.
You can check 'em out in this video, or keep reading for the article!
See? We promised there would be an article, too!
Star Wars: The Mandalorian: Journey of the Child
Price: $8.99 – $29.99
Star Wars card collecting may have been around for nearly 45 years, but it is still as vital of a hobby as ever. The hottest trading cards right now is Topps' new line based on The Mandalorian. The company's Journey of the Child range captures all the excitement of the first season of the Disney + smash hit series. Admittedly, we know the true star of the show here is the ever-adorable Baby Yoda (AKA The Child). With a lack of merchandise based on the series currently available, these cards are rightfully a must-have. The fact that they capture the current pop culture zeitgeist just makes them all the more appealing.
Buy the Star Wars: The Manadalorian: Journey of the Child Topps cards here
2015 Star Wars Masterworks Carrie Fisher Autograph Card
Price: $999 and up
Coming from the 2015 Star Wars Masterworks line – which included special autograph cards from the stars of the various films as well as television shows like Rebels one per box – this hand-signed item is especially collectible due to Carrie Fisher's untimely passing in 2016. Throughout her career, Fisher was known for her good humor towards the Star Wars franchise, and was a fan favorite at conventions which, towards the end of her life she regularly attended with her lovable French bulldog, Gary Fisher. Although Fisher is gone, the legacy she leaves behind continues to burn brighter than a supernova – and this card gives collectors a personal connection with their favorite princess.
Buy the Star Wars Masterworks Carrie Fisher Autograph Card here
Stani Star Wars Trading Cards
Price: $170 – $1800
With Star Wars being massively successful across the globe, it's understandable that licensers in other countries would want a piece of the merchandising pie as well. One of the most-demanded foreign card sets were from Argentina-based Stani, who released their own variation of Topps' line in 1977. Finding these cards in good condition is more difficult than trying to figure out what all that jazz about midichlorians in The Phantom Menace was all about. Which is to say that you should expect to pay a premium for these cards (which are often sold in lots as seen above) if you want to add them to your own personal collection.
Star Wars – Blue Series Set – Card 26
Price: $1.40 – $49.99
Although not the most valuable card in the original, or Blue Line of Topps trading cards (called such due to the color of its background border), the 26th card in the series features the caption "a horrified Luke sees his family killed." Due to the prevalence of fun robots like R2-D2 and C-3PO and the whiz bang action of the film, it's easy to forget that, oh yeah, there's several truly bleak moments in the original Star Wars – the most impactful arguably being when Luke stumbles upon the charred corpses of his Aunt Beru and Uncle Owen. Here that tragedy lives on in a trading card that isn't so much fun for the entire family as it is deeply unsettling.
Buy the Star Wars Blue Series Set Card 26 here
Star Wars – Green Series Set – Card 199
Price: $1.69 – 28.99
To paraphrase Scandal, shooting at the walls of heartache, bang bang, they are the Star Warriors! Given colorful as these cards are and crammed with perfect picture selection, it's easy to overlook how entertaining the copy on the cards are. We also love the idea of the Rebels referring to themselves as "Star Warriors" so much that this is head canon now.
Star Wars Galaxy – Second Series – Card 208
Price: $39.96 – $61.96
When Topps' Star Wars Galaxy cards were released in the early 1990s, the franchise was mostly dormant with the exception of the burgeoning Expanded Universe series of novels. This line was unique in that it provided artists ranging from Jack Davis to Moebius to design a card representing their vision of the Star Wars universe. This often resulted in cards packed with mind-blowing imagery that pushed the parameters of what the saga could be to its very limit. These were often very funny, as is the case with this card, conceived and illustrated by Mad Magazine legend Sergio Aragones.
Buy the Star Wars Galaxy Second Series Card 208 here
Star Wars Galaxy – Second Series- Card 218
Price: $1.25 – $4.99
Also hailing from the second series of Star Wars Galaxy cards is this "New Visions" offering from Amanda Conner (Birds of Prey, Power Girl). The ingenuity on display is here is absolutely brilliant, and there are few things we want in life as much as an animated Disney + series about Chewie's adventures as a mechanic in a galaxy far, far away.
Decipher Star Wars Collectible Card Game – Reflections II Darth Vader Foil Card
Price: $45-$49
It's fair to say that Topps trading cards laid the groundwork for the collecting frenzy that was the CCG card craze. From 1995 to 2001, Decipher released numerous officially licensed Star Wars sets that at times rivaled the popularity of Pokémon and Magic: The Gathering. The popularity of the game wasn't limited to the United States either. Japan also had CCG fever, and the above Darth Vader foil chase card from Decipher's Reflections II range is the perfect example of a foreign card with exceptional collectability.
Buy the Decipher Star Wars Collectible Card Game Reflections II Darth Vader Foil Card here
The Empire Strikes Back Series – Card 252
Price: $1.00 – $9.99
Anyone who has ever said that they don't want to see how the sausage is made in regards to the art of motion picture production clearly hasn't had the honor of seeing this card in which Chewbacca (portrayed by the late, great Peter Mayhew) gets a hair touchup by a stylist between takes on the set of The Empire Strikes Back.
Star Wars Widevision – Card 60
Price: $1.00 – $6.99
In 1995, Topps upped the ante for trading card collectors by releasing a new line of cards that recreated scenes from Star Wars in a replica of their original Widescreen presentation. These so-called Widevision cards were slick and glossy, and introduced a new generation to the pleasures of collecting Star Wars.
Buy the Star Wars Widevision Card 60 here
Star Wars Jedi Legacy – Wookiee Hair Prop Relic Chase Card
Price: $225.00
When it came time for Topps to release their Jedi Legacy series (which chronicled all of the films to date) in 2013, the company really went all out by including special case cards that let collectors truly own a piece of George Lucas saga. Case in point, this amazing card that is a mini marvel of engineering that includes some strands of wookiee fur from the actual Chewbacca suit. Here, Topps didn't so much raise the bar for special inserts as much as they threw it to the moon. Truly incredible stuff.
Buy the Star Wars Jedi Legacy Wookiee Hair Prop Relic Chase Card here
Star Wars – Orange Series Set – Card 305
Price: $1.99 – $169.98
Maclunkey! One of the more frustrating problems of being a Star Wars fan is the inability to watch the original theatrical release of the film. It seems that every time the saga is released to a new platform, the movie has undergone more, often incomprehensible edits. The most notorious of these involves the scene between Han Solo and Greedo in the original Star Wars. When the movie first hit theaters and home video, Han shot Greedo in cold blood. When the film was released in its Special Edition in 1997, this was reversed to make Han seem less coldblooded (and, to be perfectly honest, a lot less cool). The constant changing of this scene has even carried over to the Disney + era, which gives us yet another version….and one that is still nowhere as cool as the original. All of this brings us back to this trading card from the line's orange series, which foreshadows future events by literally showing us George Lucas tinkering with Greedo. This image was also issued as sticker number 50 in the Topps range, sticking yet another thorn in the side of fans who just want to see this segment the way they remember it.
Buy Star Wars Orange Series Set Card 305 here
Star Wars – Green Series Set – Card 207
Price: $3.99 – $144
There is simply no other way for us to wrap up this tour of Topps card collecting than by taking a look at the most infamous of all Star Wars collectibles. Referred to by fans as the "goldenrod" card, number 207 in the Topps line features an image of everybody's favorite protocol droid with a possibly NSFW appendage. Various theories abound as to how and why this card made it into production, but the bottom line is that is was eventually discontinued and replaced by the less questionable second card you see above. Weirdly enough, pop culture historian Gary Gerani makes the fascinating point that the reprinted card is actually the more valuable one in Abrams ComicArts' Star Wars: The Original Topps Trading Cards book. Either way, both of these are must-owns for fans of these collectibles that have shaped over 40 years of Star Wars fandom.