Features
Matilda the Musical Cast: Emma Thompson, Matt Henry, Lashana Lynch, Stephen Graham
Find out more about the actors playing characters Miss Trunchbull, Hortensia, Mr and Mrs Wormwood, Mrs Phelps and more in Matilda, streaming now on Netflix in the UK.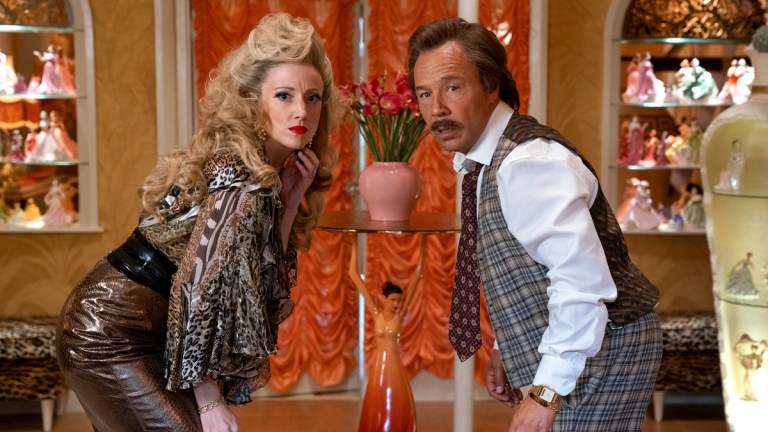 In December 2022, the critically acclaimed, mega-successful stage musical based on Roald Dahl's beloved children's book Matilda came to cinemas translated into a punchy, inventive feature film. Written by playwright and screenwriter Dennis Kelly (Utopia, The Third Day) with songs and lyrics by comedian and writer Tim Minchin (Upright), the musical – like the book – is a terrific blend of poignancy and rebellious satire.
Famously adapted for a 1996 American feature film starring writer Mara Wilson in the title role, Matilda is the story of an extraordinary young girl born into a neglectful family who are unable to see, or appreciate her uniqueness. Matilda Wormwood isn't just an academic genius, and when she goes up against the cruel, child-hating headmistress Miss Trunchbull, she uses her powers to right a generational wrong.
The new film retains the original musical's anarchic heart, chiefly by retaining its director Matthew Warchus, who pulled the whole thing together for the 2010 Royal Shakespeare Company debut. Out now on Netflix in the UK, here are the actors you'll see.
Emma Thompson is Miss Trunchbull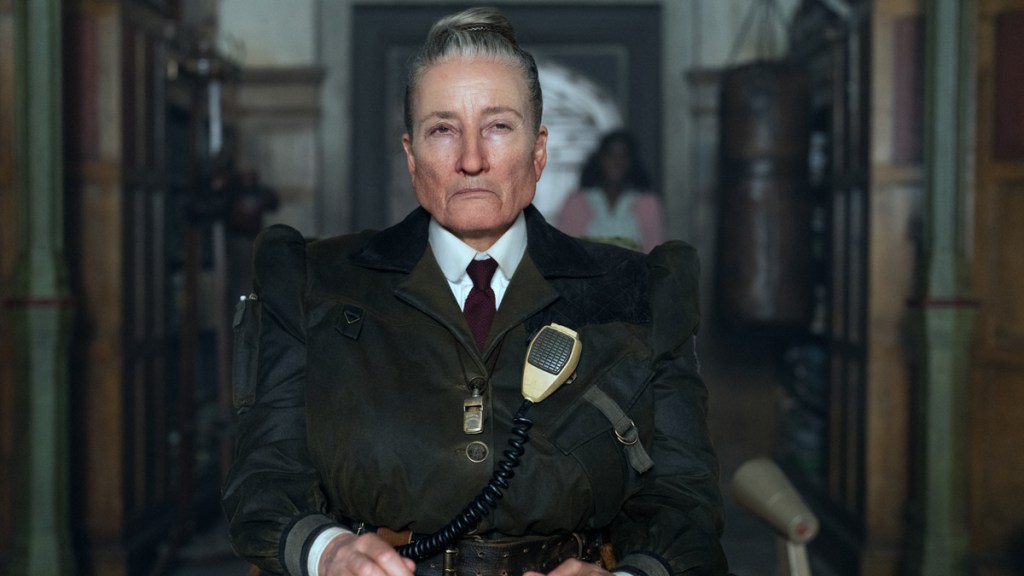 The role of sadistic headmistress Miss Trunchbull, made famous by Bertie Carvel in the stage version of the musical, was originally attached to Ralph Fiennes before it went to Dame Emma Thompson, actor, writer and two-time Oscar winner (for The Remains of the Day and the screenplay for Sense & Sensibility). Firmly in national treasure category from her alt-comedy start to her big screen hits including the very starry 1993 film of Much Ado About Nothing, plus Howards End, The Remains of the Day, In the Name of the Father and many more, Thompson was beloved by young audiences for adapting and playing the lead in the Nanny McPhee films, expected to come to the West End as a musical later this year.
Alisha Weir is Matilda Wormwood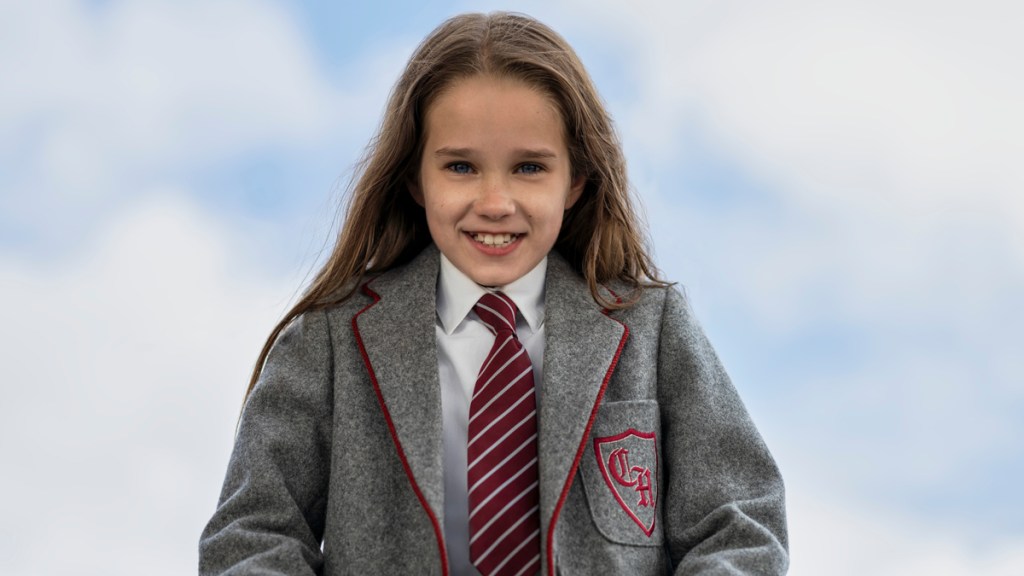 13-year old Irish actor and singer Alisha Weir from Knocklyon in Dublin won the film's title role after an open casting call. Previous to Matilda the Musical, she appeared in 2019 Irish drama series Darklands and 2018 Ireland-set US horror film Don't Leave Home, and has since voiced the lead part of Fia in Irish children's TV series Fia's Fairies. See her here aged seven singing on Ireland's Late Late Show in 2017.
Lashana Lynch is Miss Honey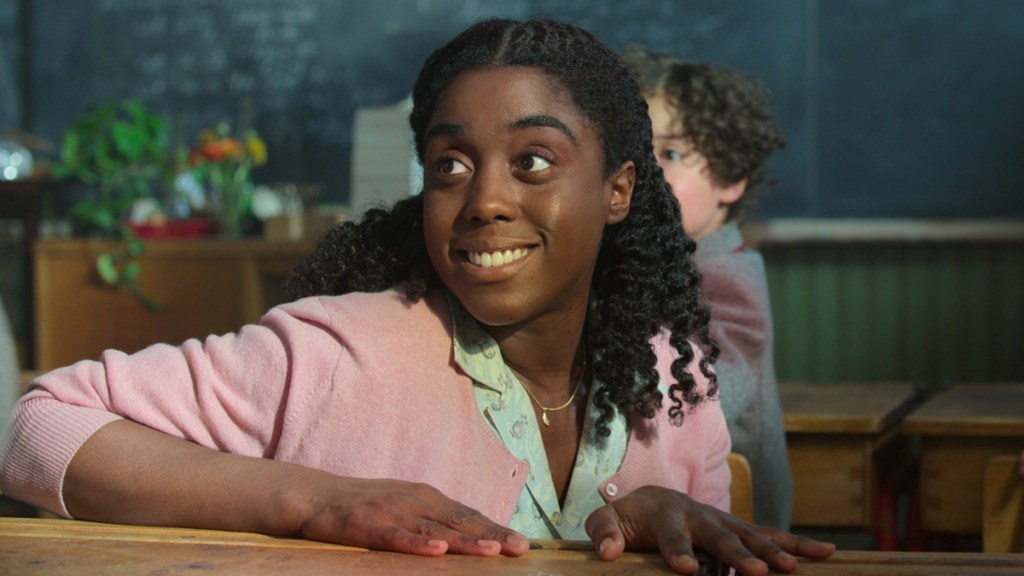 What a coup! Bond, Marvel and The Woman King star Lashana Lynch stopped kicking literal ass on screen long enough to do it figuratively as the mild-mannered but steely cored, sweet-voiced Miss Honey, the teacher who recognises how special Matilda Wormwood is. Lynch plays Nomi, another 007, in 2021's No Time To Die, and Maria Rambeau in Captain Marvel, The Marvels and Doctor Strange in the Multiverse of Madness. In 2022 she played Izogie in Gina Prince-Bytheood's all-female African warrior period drama The Woman King.
Fun fact, as reported by WhatsOnStage, Lauren Ward, Gina Beck and Miria Parvin, all of whom played Miss Honey on stage in the West End, can be spotted in the 2022 film's opening musical number 'Miracle'.
Stephen Graham is Mr Wormwood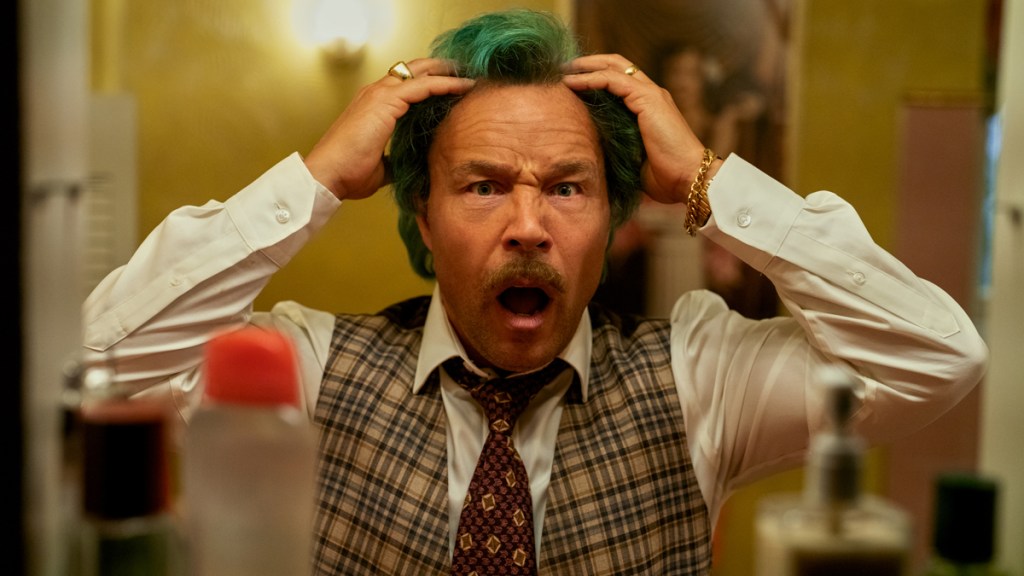 Matilda's no-good conman father, as established by the fabulous Paul Kaye in the stage musical, and by Danny DeVito in the 1996 American movie, is played on screen by one of the UK's finest modern actors, Stephen Graham. Known for collaborating with Shane Meadows on the This Is England film and TV continuation, and later on The Virtues, Graham made his name in the US playing Al Capone in Boardwalk Empire and Scrum in the Pirates of the Caribbean series, and is reliably great in everything, from hit UK crime thriller Line of Duty to Martin Scorsese's The Irishman, to recent tense-a-thon kitchen drama Boiling Point, Save Me, Peaky Blinders and much much more.
Andrea Riseborough is Mrs Wormwood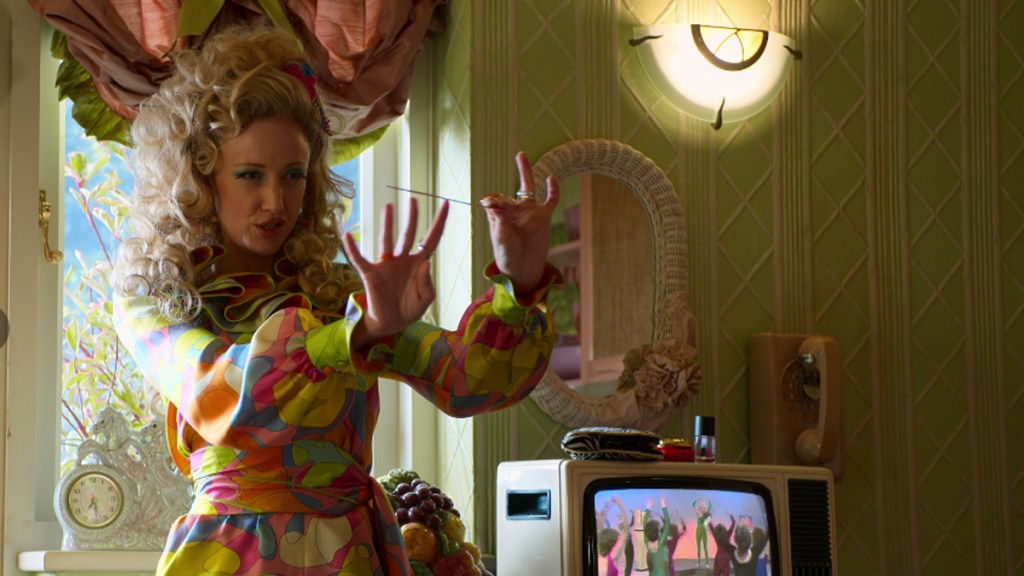 Best Actress Oscar nominee (for 2022's drama To Leslie) Andrea Riseborough plays Matilda's shallow, glamorous and loud-in-every-way mother in the musical film – a role played by Cheers' Rhea Perlman in the 1996 film (alongside Perlman's husband Danny DeVito). Riseborough is a celebrated actor, from a very early part as ghost Annie in the (pre-Lenora Crichlow) Being Human pilot, through Brighton Rock to Nocturnal Animals and The Death of Stalin to quality TV including Black Mirror, National Treasure and The Witness for the Prosecution.
Sindhu Vee is Mrs Phelps
Stand-up comedian, actor and writer Sindhu Vee plays mobile librarian Mrs Phelps in the new musical film, a new character to whom Matilda tells her stories, and from whom she gets her beloved books. If you haven't seen Vee's stand-up specials, you may have seen her as Olivia's mother in Netflix's Sex Education, Karen in Mae Martin autobiographical comedy-drama Feel Good, or Sindhu in Rose Matafeo's hit rom-com series Starstruck.
Charlie Hodson-Prior is Bruce Bogtrotter & Meesha Garbett is Hortensia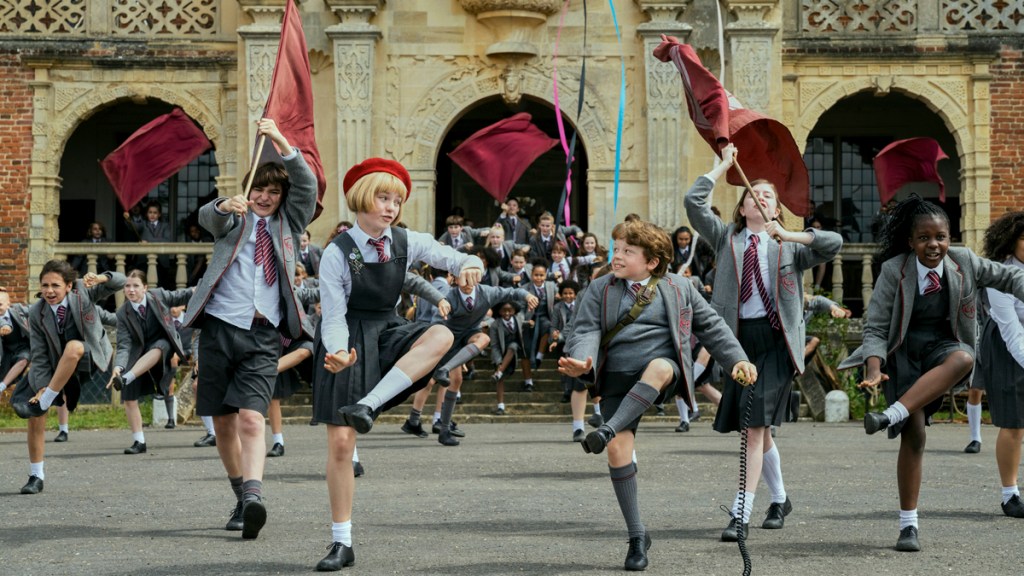 Chocolate cake-eating, dance break hero Bruce Bogtrotter (see him at work alongside fellow star Meesha Garbett in this excellent "Revolting Children" scene, pictured above) is played by newcomer Charlie Hodson-Prior, a musicals performer who's also played Gavroche on stage in Les Misérables. Garbett, who plays the beret-wearing rebel Hortensia appeared in the movie version of Cats, 2019 action movie Fast & Furious Presents: Hobbs & Shaw, and an episode of Showtime TV series We Hunt Together.
Matt Henry is the Doctor
Kinky Boots fans will recognise the Doctor who delivers baby Matilda in the film's opening scene as Matt Henry, who played drag performer Lola on stage in the 2019 UK production of the musical. Henry's also appeared in One Night in Miami, The Two Noble Kinsmen, The Drifters Girl and more on stage, and came fourth in the 2013 series of The Voice.
Also Appearing
Carl Spencer and Lauren Alexandra play, respectively, the Escapologist and the Acrobat who appear in Matilda's fantasy storytelling sequences.
Roald Dahl's Matilda the Musical is available to stream on Netflix.