News
Link Tank: Ranking Adaptations of Roald Dahl's Fantasy Books
The adaptations of Roald Dahl's fantasy books, The Owl House on Disney, Instagram's new rival to TikTok, and more in today's Link Tank!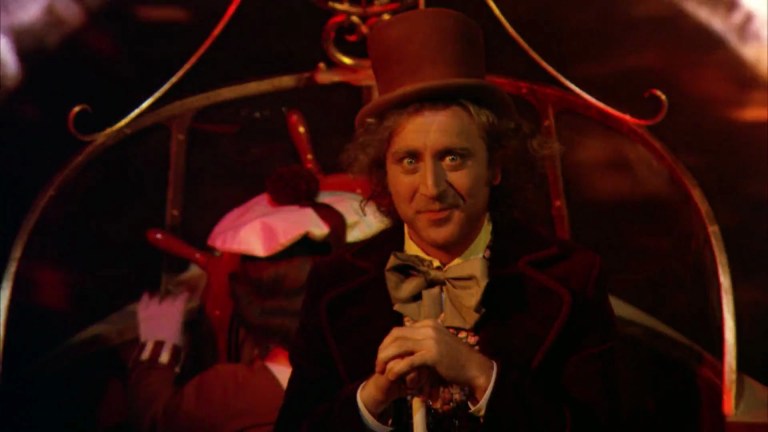 Roald Dahl's fantasy books have seen quite a number of adaptations. Here are all of them, ranked.
"Roald Dahl was an RAF fighter pilot, an intelligence officer, the screenwriter of two Ian Fleming adaptations (You Only Live Twice and Chitty Chitty Bang Bang) and, oh yes, the beloved author of several fantastical tales for children that have since become classic films…and a few that have not."
Disney's new animated show The Owl House may be stepping into new territories in terms of queer representation.
"Created by show runner Dana Terrance, The Owl House centers Luz Noceda, a 14-year-old Dominican-American girl who accidentally stumbles across a portal to an alternate world called the Boiling Isles, encountering a powerful witch named Eda and pint-size demon named King."
Here's the science behind why your dog may be scared of thunderstorms, and how you can help.
"Many dogs are distressed by unexpected loud noises—a condition known as noise aversion, or noise phobia in more severe cases—and sudden thunderclaps fall into that category. What separates a wailing siren or fireworks show from a thunderstorm in a dog's mind, however, is that dogs may actually realize a thunderstorm is coming."
COVID-19 is turning health professionals previously skeptical of telehealth into believers.
"Direct-to-consumer telehealth companies aim to provide accessible, speedy, stigma-free care for everything from erectile dysfunction to herpes — without a physical exam. However, troubled by the risks of mistakes and misdiagnoses, as well as privacy breaches, some physicians and patients have been skeptical."
Instagram has launched Reels, a new rival to TikTok. Here's everything we know about it so far.
"TikTok now has a major competitor, and chances are you probably already have it downloaded. On August 5, Instagram — which, of course, is owned by Facebook — announced that it was launching 'Reels,' a tool to make 15-second videos that are basically TikTok but not on TikTok."
Facebook and Twitter are doubling down on efforts to curb misinformation coming from Trump accounts.
"Facebook and Twitter have removed posts featuring Donald Trump's interview with Fox News in which he claimed children are 'almost immune' to the novel coronavirus. 'This video includes false claims that a group of people is immune from COVID-19 which is a violation of our policies around harmful COVID misinformation,' a Facebook spokesperson said in a statement emailed to PCMag. There is no trace of the original clip on Trump's personal page, which also fails to acknowledge the expunged content."