News
Next James Bond Actor Search Now Rumored to Have a Frontrunner
Is Aaron Taylor-Johnson destined to become the next James Bond?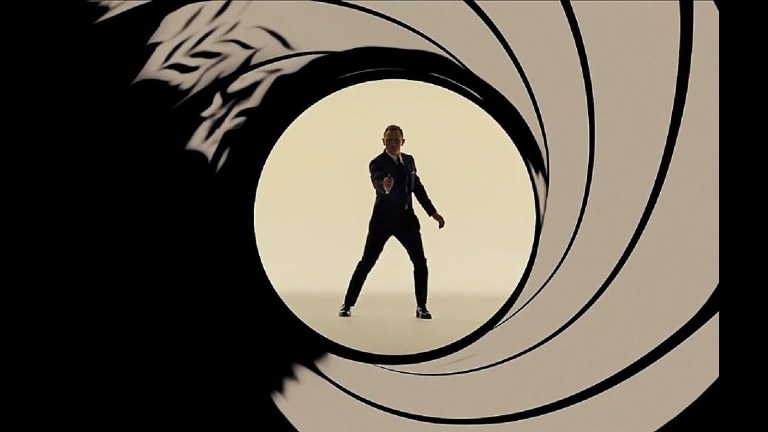 It's one of the most prestigious roles in Hollywood, one that only six actors have played if we're talking the movies that are actually canon. But soon enough, there will be a seventh actor donning the tux and carrying the Walther PPK. While there are plenty of fan favorites to step into the role of James Bond, a new report about the search suggests there's now a frontrunner to take over as 007.
The latest comes from Puck News' reliable Matthew Belloni, who's confirmed that actor Aaron Taylor-Johnson (Bullet Train, Tenet) met with franchise producer Barbara Broccoli about starring in Bond 26 and that those talks "went well." (Rumors have circulated that the actor has even shot a screen test version of Bond's iconic gun-barrel sequence, but take that with a grain of salt.) But Belloni cautioned that nothing has been decided yet, suggesting that Taylor-Johnson's upcoming turn as Marvel villain Kraven in this year's Sony film could mean his time may very well be taken up by future Spidey movies if this first outing is successful.
While other established British actors like Henry Cavill and Tom Hardy have long been tapped as favorites to succeed Daniel Craig, Taylor-Johnson would certainly check off a few boxes for Broccoli and fellow producer Michael G. Wilson. The producers have previously said that they're searching for a "thirty-something" for the role who could make a "10 to 12-year commitment" to the franchise. Also, "he should be British" but could be of any ethnicity or race. Taylor-Johnson is 32, English, and is still a relatively fresh face when compared to blockbuster veterans Cavill and Hardy, which could be a perfect fit for the kind of reinvention of the character the producers keep teasing.
"When people go, 'Oh, who are you going to get?' it's not just about casting an actor for a film. It's about a reinvention, and 'Where are we taking it? What do we want to do with the character?'" Broccoli recently told Variety about the next take on the secret agent. "And then, once we figure that out, who's the right person for that particular reinvention? … It's an evolution. Bond is evolving just as men are evolving. I don't know who's evolving at a faster pace."
Taylor-Johnson also happens to be a very talented actor. His performances as the sadistic Ray Marcus in Nocturnal Animals and as a young John Lennon in Nowhere Boy come to mind in particular. He's also shown a knack for more physical roles in Kick-Ass (the movie that first shot him to stardom with fans of a certain age), Avengers: Age of Ultron, Godzilla, and Bullet Train.
Of course, he's far from the only British "thirty-something" who's been rumored to be in the running for the role. Other favorites include Regé-Jean Page, Richard Madden, Dev Patel, James Norton, Andrew Garfield, Jamie Dornan, Will Poulter, Henry Golding, and Nicholas Hoult. We certainly wouldn't be surprised if Broccoli's met with a few of these other actors, too. But for now, Taylor-Johnson seems to be the one winning the race (or at least the one we're hearing about the most at this early stage).
Regardless of who ends up landing the coveted role, it will be some time yet before the next 007 flick hits theaters, with Broccoli suggesting last year that "filming is at least two years away."