Features
25 Horror Games Based on Scary Movies
These horror movies are so good that they even inspired their own video games!
While watching your favorite horror movies, you may have missed one of the gaming industry's favorite pastimes: adapting great scary films into games. From The Texas Chainsaw Massacre and Halloween to Friday the 13th and A Nightmare on Elm Street, all of these franchises have been adapted into video games at one or another.
Many of the early ones are cash grabs while some of the more recent adaptations are excellent. Some of these games, like an endless runner based on the Child's Play franchise, are just plain weird.
Den of Geek is taking a look back at 25 games — some direct adaptations while others are heavily inspired by horror movies — that will make you scream just like you did in the movies!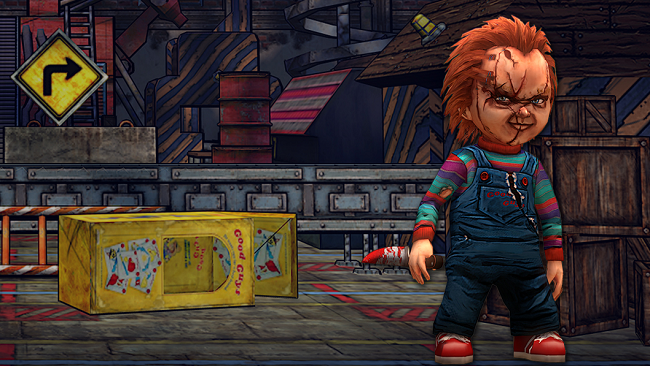 Chucky: Slash & Dash
2013 | Slimstown Studios | iOS
Child's Play is one of the more underrated slasher series of the '80s. Even today, while other mainstays of the genre, like Jason Voorhees and Freddy Krueger, seem to be dead and buried, Chucky movies are still being made, and they're actually pretty good.
As for Slash & Dash, it's a bit of a mixed bag. It's cool to control Chucky and Tiffany as they run around a Good Guy factory a la Temple Run, but the graphics and controls aren't quite up to par with other games in the genre. At least it's only 99 cents on the App Store.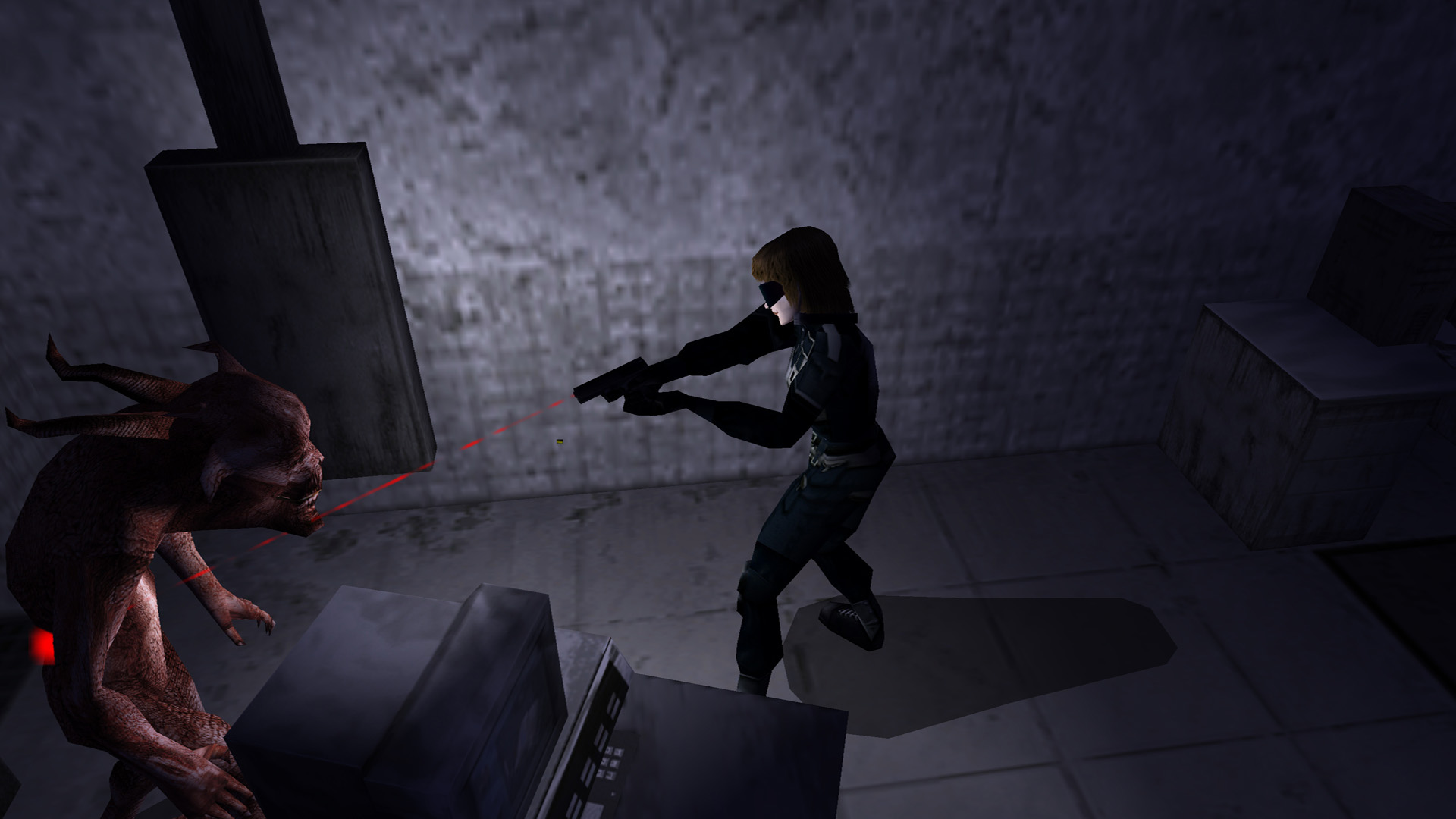 The Ring: Terror's Realm
2000 | Asmik Ace Entertainment | Dreamcast
Technically, this is based on The Ring series of novels (and it even came out before the first American movie), so don't expect to see Samara or any creepy videotapes. In fact, this Resident Evil-clone actually involves solving the mystery of a computer virus called RING. Unfortunately, Terror's Realm wasn't terribly well-received, but it's worth a look for hardcore horror fans, or those really into The Ring books (which happen to be excellent, by the way).
Friday the 13th
1989 | Atlus | NES
The NES's Friday the 13th game has gained a rather infamous reputation as one of the worst games ever made. Is it a classic? Absolutely not. And like a lot of games of the era, it can be incredibly frustrating. But the music and sense of dread found in the game did nail a certain '80s horror vibe that few other 8-bit games of its time did, and it's worth playing for a few minutes just to experience that.
The Texas Chainsaw Massacre
1983 | Wizard Video | Atari 2600
The Texas Chainsaw Massacre would be looking at an AO rating if it came out today with modern graphics. While many horror games put you in the shoes of people getting away from baddies, The Texas Chainsaw Massacre allegedly let you play the role of Leatherface as he cut victims down with his legendary chainsaw. I say "allegedly" because Leatherface is just a mass of baby blue pixels. It's not really clear what he's doing or even if he's holding a chainsaw. That said, it's still better than every Texas Chainsaw Massacre movie sequel to date.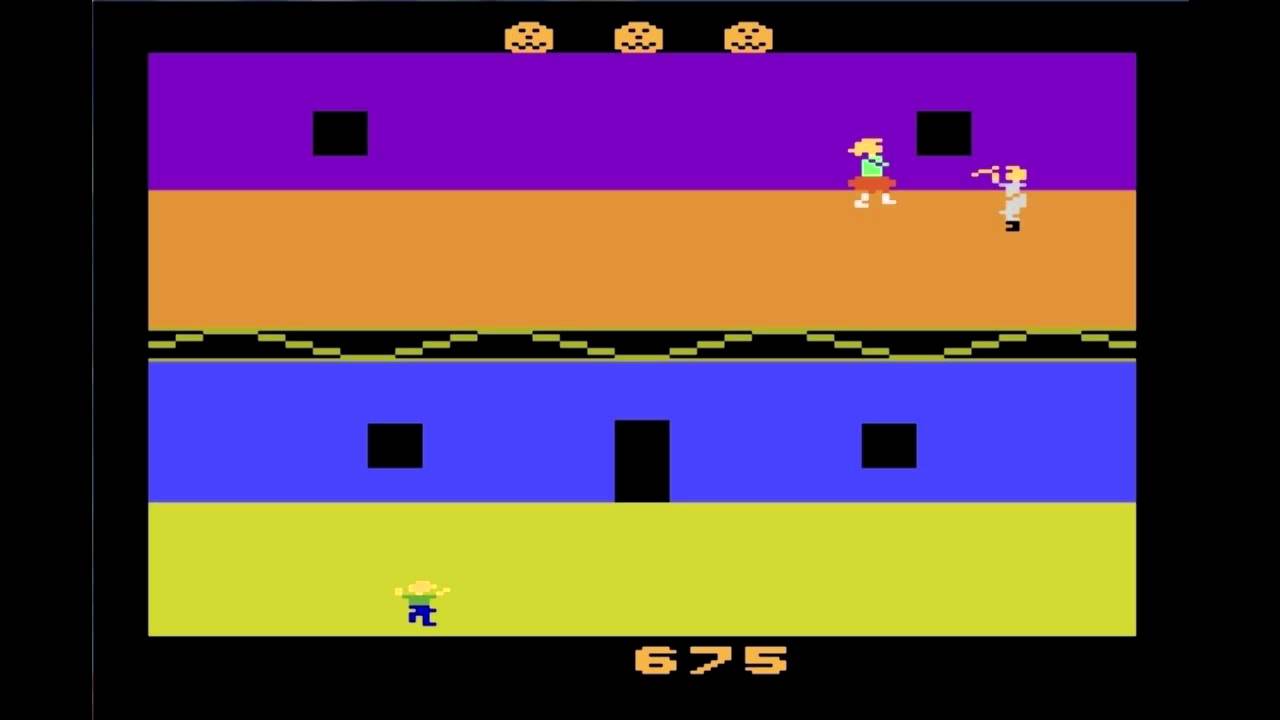 Halloween
1983 | Wizard Video | Atari 2600
It's not the best looking horror game out there, and it's certainly not the prettiest, but this early interpretation of the slasher genre still provides fun, simple enjoyment. You play as a babysitter protecting a child from Michael Myers while trying to make your way to a safe room. In some ways, Halloween's simple setup provided the foundation for many modern horror games that are more about avoiding monsters than engaging in combat.
Read More: The Unmade Halloween Movies You Never Saw
Predator: Concrete Jungle
2005 | Eurocom | PS2, Xbox
The Predator is one of the most iconic aliens to ever hit the silver screen, yet most of his video game appearances have been accompanied by the even more popular xenomorphs. Concrete Jungle was an opportunity for the Predator to show off his hunting abilities solo in a lengthy action game. Unfortunately, the controls are a little wonky, but if you're willing to put the time in, there's a solid game to be found.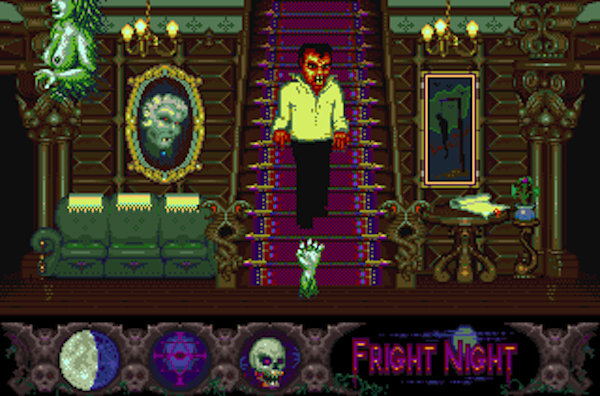 Fright Night
1988 | MicroDeal Ltd. | Amiga
In this writer's opinion, horror games are just more interesting when they let you play as the bad guy. Fright Night could have been another Castlevania clone where you set out to slay the vampire, but instead, you play the part of the villain, Jerry Dandridge, as he scours his house for victims while avoiding crucifixes.
While Fright Night was a solid game for its time, it was unfortunately rushed to release and doesn't have a real ending. Once you complete the game, it just loops back to the beginning. There's still fun to be had, though.
Read More: 10 Horror Games from the '80s That Scared Us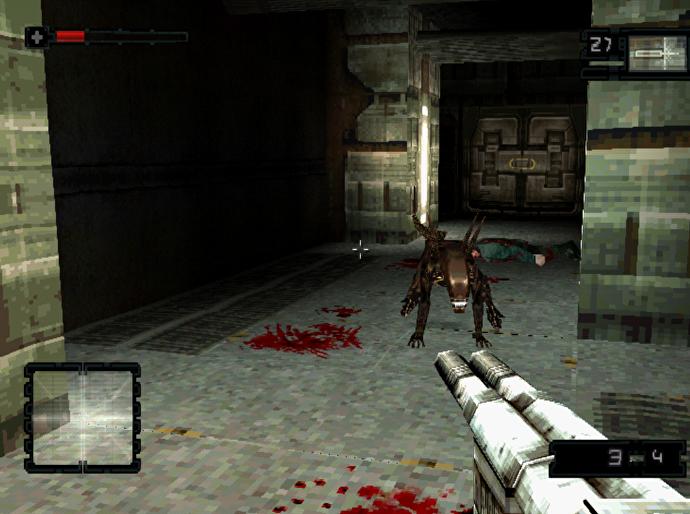 Alien: Resurrection
2000 | Argonaut Games | PS1
The '90s and 2000s were not a great time for the Alien movie franchise. Alien vs. Predator was arguably the best film released during that period, and even the most hardcore fans are pretty critical of it. Oddly enough, this was a great time for Alien video games.
Resurrection pretty much defined how first-person shooters are played on a console using two analog sticks. The tough, varied campaign easily rivals other, better known first-person shooters of the time.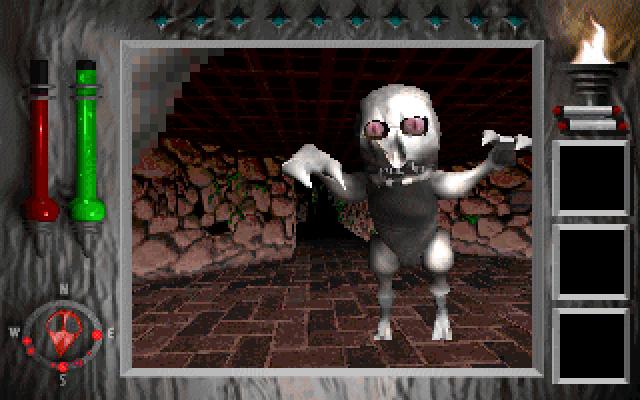 Bloodwings: Pumpkinhead's Revenge
1994 | Adventure Games | PC
This might be the most obscure game on the list. Pumpkinhead isn't even particularly popular in most horror circles, so it should come as no surprise that the game was released to virtually no fanfare 20 years ago.
Bloodwings: Pumpkinhead's Revenge is a pretty typical Doom clone, with the added bonus of video clips and adventure elements. You actually have to answer questions based on the videos to progress through the game. It's a tough title, and admittedly pretty nonsensical, but that actually adds to its creepiness.
Jaws Unleashed
2006 | Appaloosa Interactive | PC, PS2, Xbox
Of all the horror franchises out there, Jaws seems one of the least likely to be turned into a video game, yet Appaloosa managed to create a flawed but fun take on the films in 2006. Rather than the hunt the titular shark, you play as Jaws, eating other sea creatures and people as you see fit to complete missions. While not a terribly deep game, Jaws Unleashed is a lot of fun, coming across as an ultra-violent version of the Ecco the Dolphin games (which Appaloosa also developed).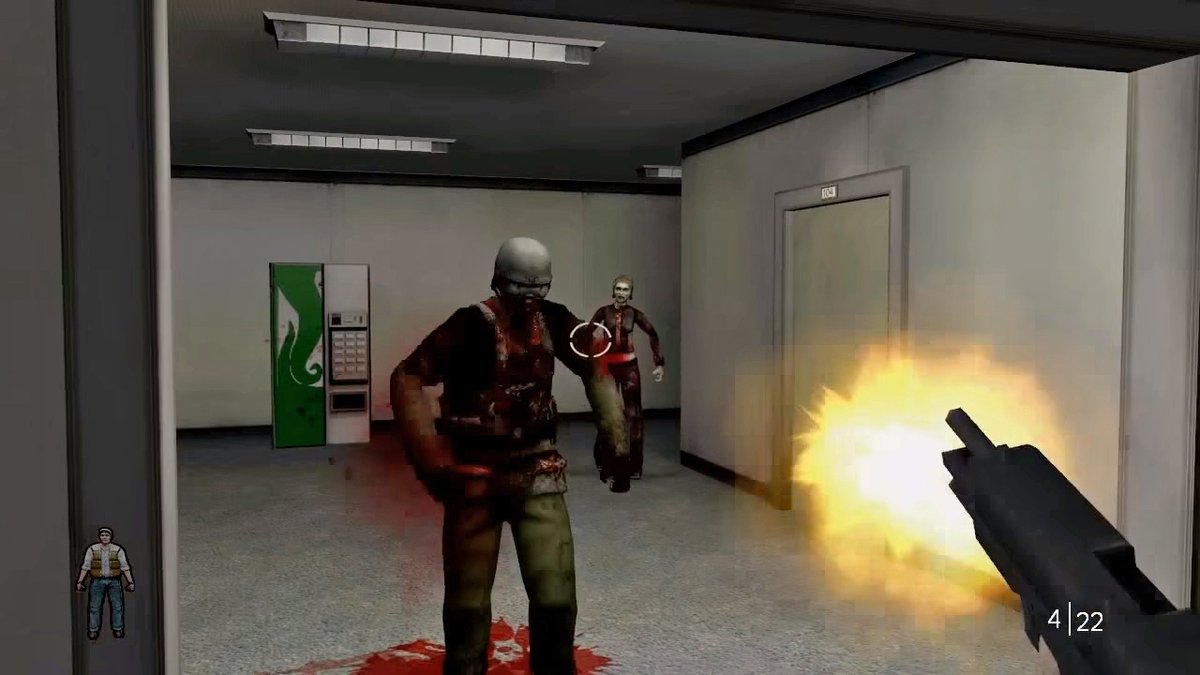 Land of the Dead: Road to Fiddler's Green
2005 | Brainbox Games | PC, Xbox
George A. Romero's Dead movies are almost universally loved by horror fans and are responsible for our modern obsession with zombies. Somehow though, there's only been one game based on the films, and it's admittedly not great. In fact, you'd probably be better off picking up almost any other random zombie game and pretending it's based on Night of the Living Dead. But for those who want to experience the official game based on what was arguably Romero's last great film, it's at least nice to know there's an option.
Read More: The George Romero Resident Evil Movie You Never Saw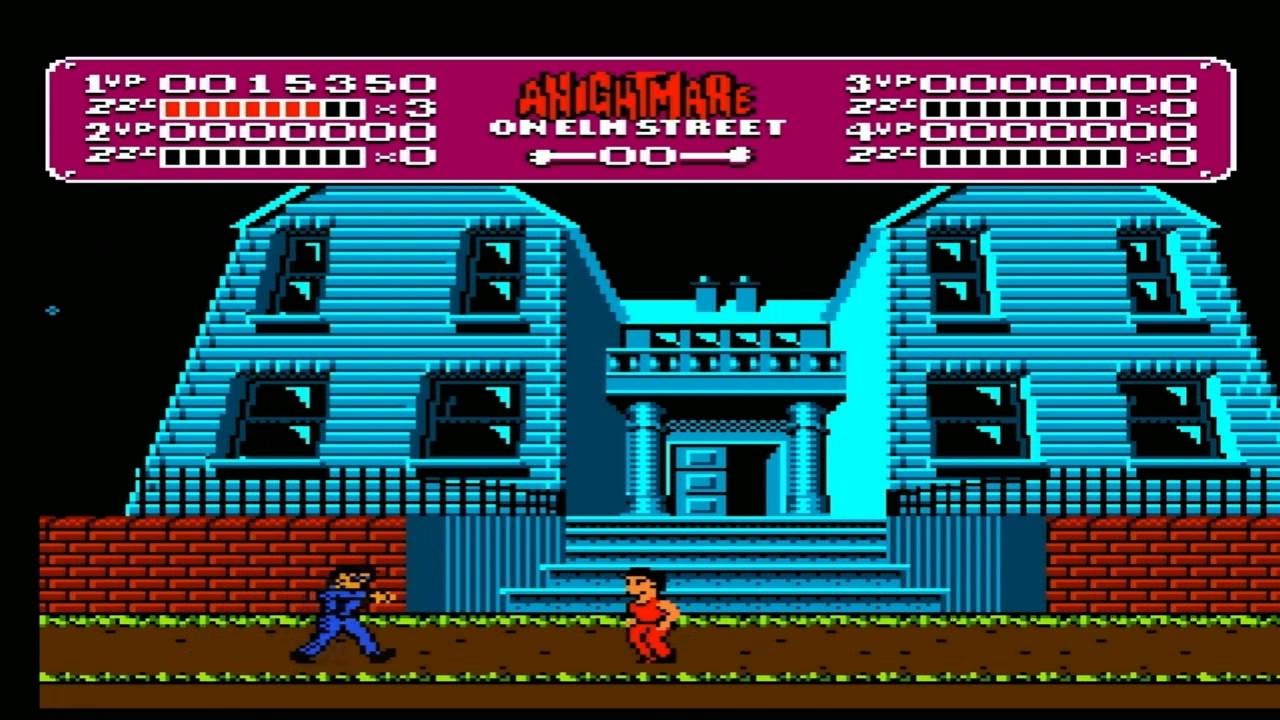 A Nightmare on Elm Street
1990 | Rare | NES
It's easy to see why Rare was one of the most respected developers of the '80s and '90s, especially after the release of A Nightmare on Elm Street. What could have been a cheap cash-in like the Friday the 13th NES game is a Castlevania-style sidescroller that's surprisingly respectful of the source material.
You play as one of four teenagers trying to collect the bones of Freddy Krueger to put an end to him once for all, but you're also constantly in danger of falling asleep and forced to face Freddy in his dream realm. Only by collecting coffee can you stay awake.
While Freddy Krueger remains a horror icon, he's been relegated to cameo appearances in other games ever since the NES title, but plenty of fans would certainly welcome a modern reimaging of this title.
Sweet Home
1989 | Capcom | Famicom
Released simultaneously with the Japanese horror film of the same name, Sweet Home received critical acclaim in the East for its intricate level design (all of which takes place in one mansion), tricky puzzles, and overall creepy atmosphere. Interestingly enough, Capcom would later look to Sweet Home for inspiration when developing Resident Evil. Despite its merits, the publisher has never released an official English language version of Sweet Home. Luckily, translated ROMs have been floating around the internet for years.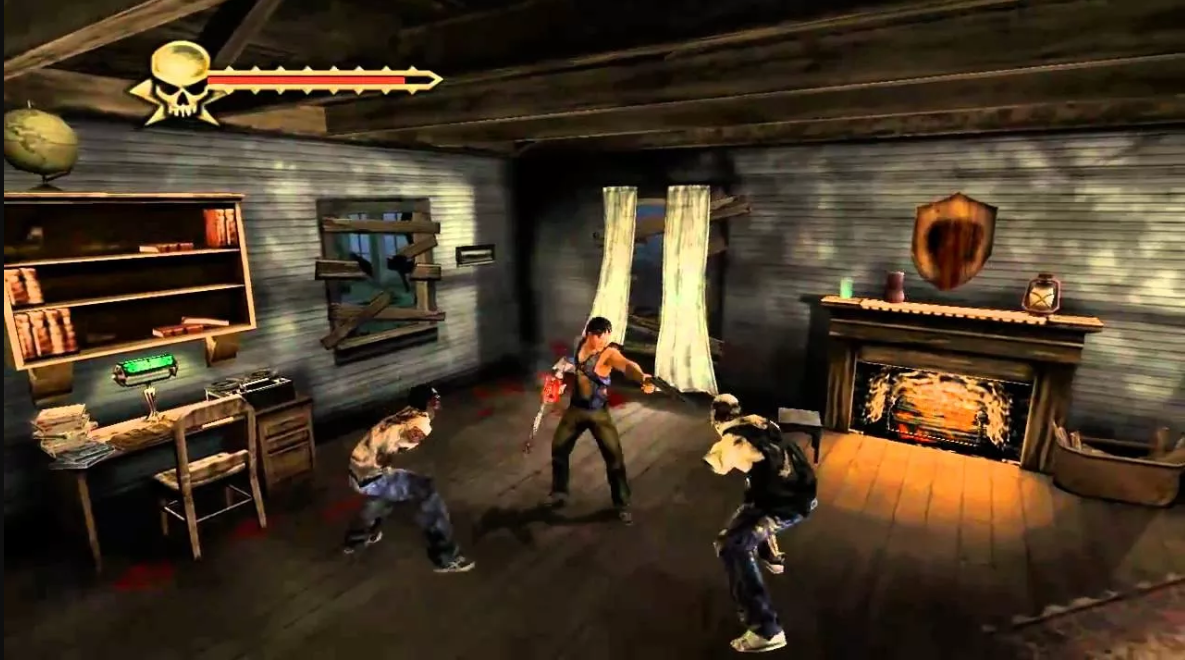 Evil Dead: Regeneration
2005 | Cranky Pants Games | PC, PS2, Xbox
It was a very long wait between Army of Darkness and the Ash vs. Evil Dead TV show. Thankfully, Ash made plenty of appearances in other media, including this 2005 hack-and-slash. While not terribly complex, it does provide pretty much everything you could want from an Evil Dead game, including plenty of Deadites to take out with your boomstick and a demonic sidekick named Sam you're free to regularly kill and abuse to get through the game.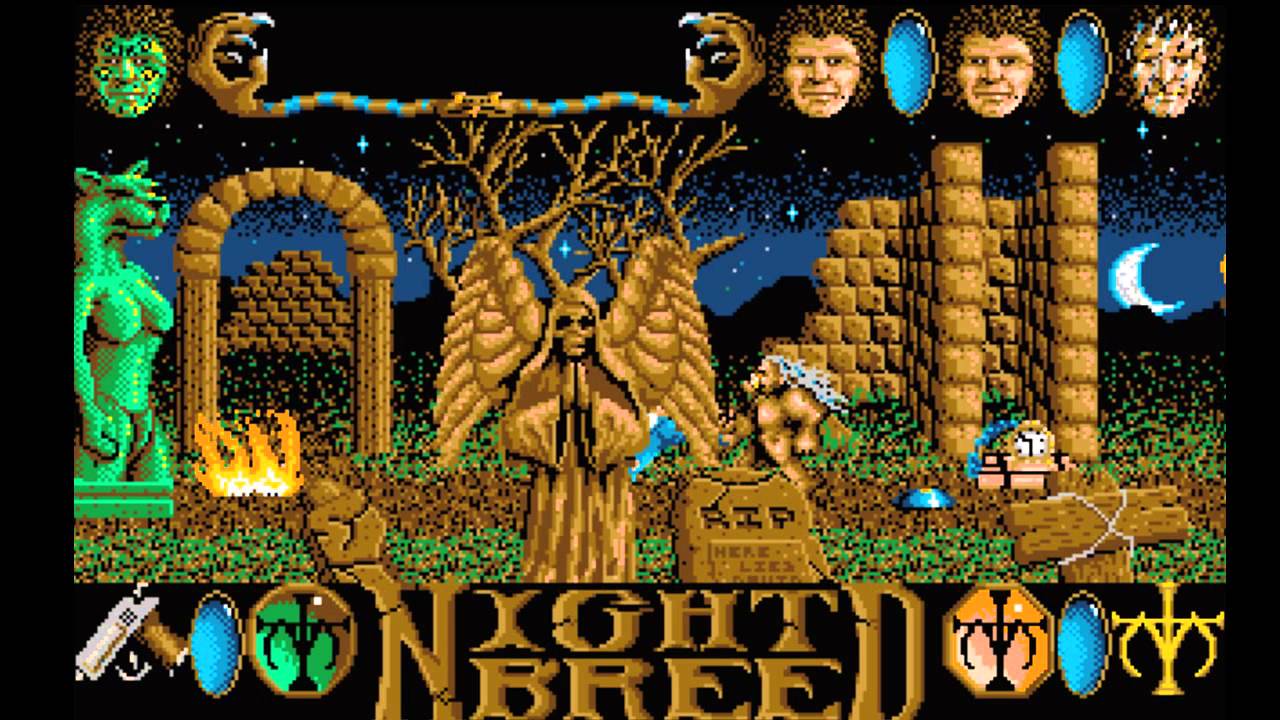 Nightbreed: The Action Game
1990 | Impact Software Development Ltd. | Amiga
While Clive Barker is best known as the mind behind Hellraiser, Nightbreed is arguably the best movie based on his works. Sadly, it was completely overlooked upon release and still remains something of a cult movie to this day. This 1990 title is one of two Nightbreed games released for the Amiga, the other being an interactive movie. Nightbreed: The Action Game is a pretty standard sidescroller, but still pretty cool adaptation for fans of the film. A third Amiga Nightbreed game was actually planned but never released.
Read More: Revisiting Splatterhouse, the Cult Horror Arcade Game of 1988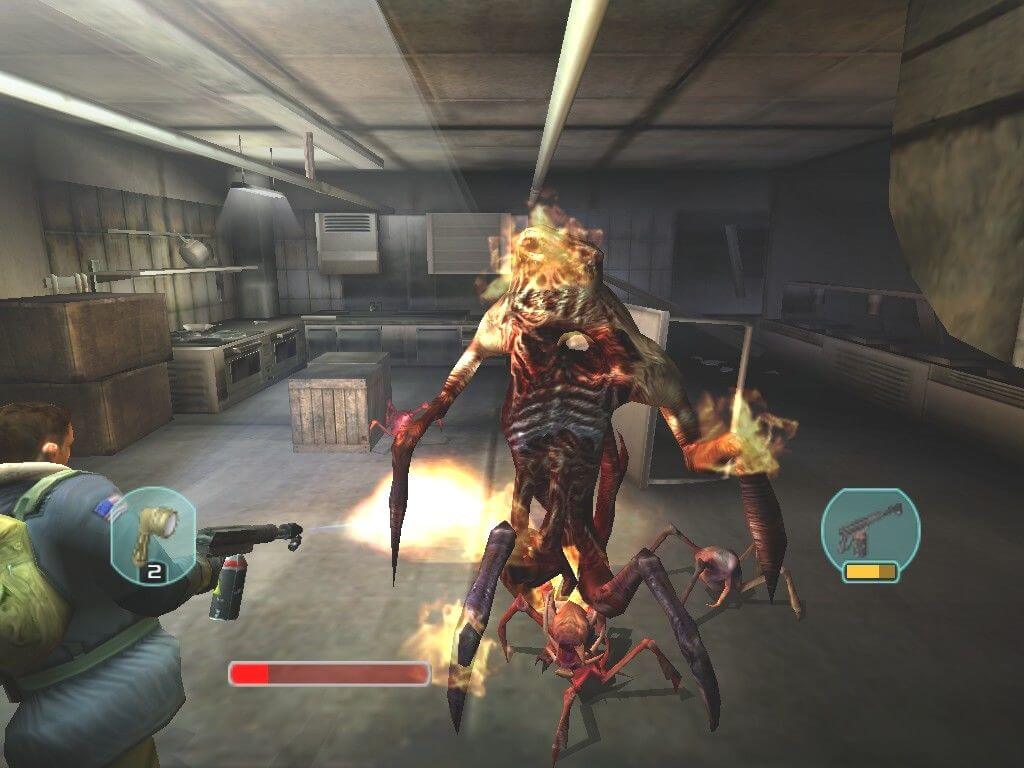 The Thing
2002 | Computer Artworks | PC, PS2, Xbox
The Thing is a surprisingly faithful take on its source material, and the game was better off for it. While a traditional third-person shooter at its core, The Thing also featured squad mechanics as well as a brilliant "trust system" that could be the difference between your teammates following you or suspecting you're actually the titular creature. These NPCs could also turn into creatures at various points during the game. It's a nice homage to the movie that makes The Thing a unique experience to this day.
A sequel that would have expanded on these ideas was in development in 2003 but was quietly canceled when Computer Artworks went into receivership. It's a real bummer.
Bram Stroker's Dracula
1993 | Psygnosis | NES, SNES, Genesis, Sega CD, Game Boy, Game Gear
Focusing more on the romantic aspects of the original novel, Francis Ford Coppola's vampire film was an admittedly odd choice for a video game, but this was the '90s. Pretty much every notable movie and TV show got a video game, regardless of how much sense it made. As for the game itself, it's a pretty respectable Castlevania-clone, with protagonist Jonathan Harker making his way through the Count's castle while facing a variety of creatures and multiple forms of Dracula himself.
Read More: The Bleeding Heart of Dracula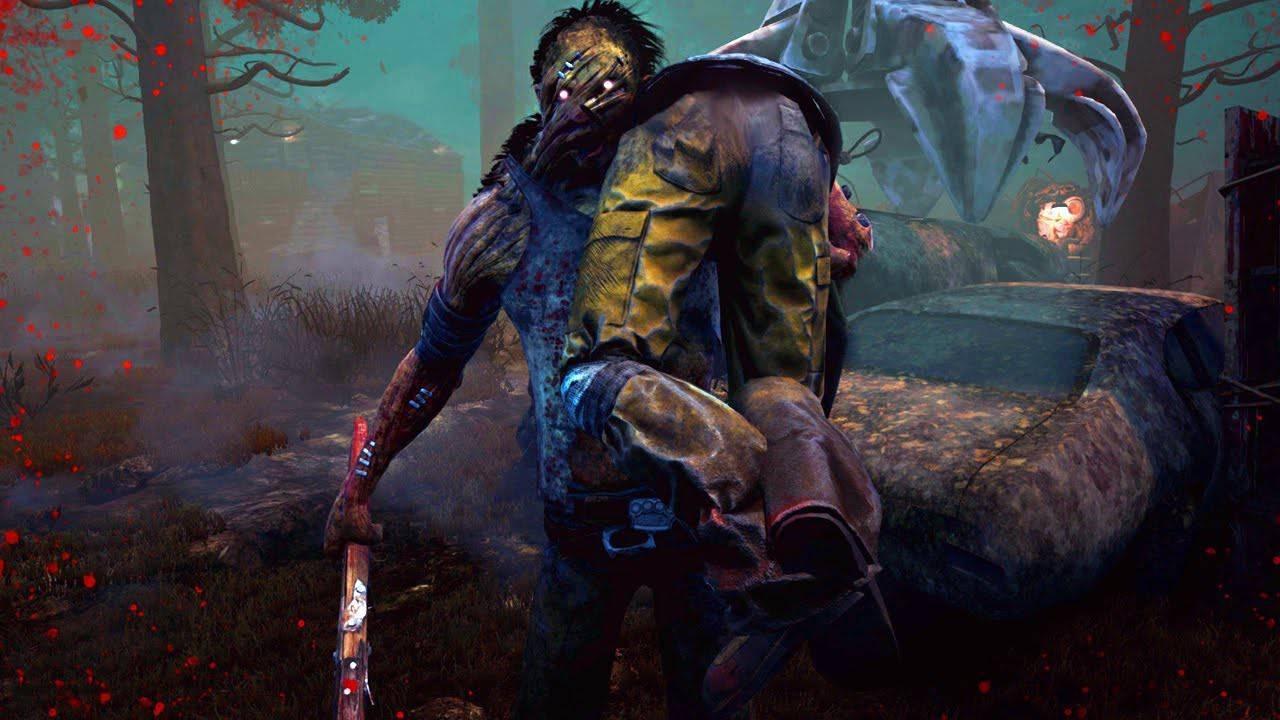 Dead by Daylight
2017 | Behaviour Interactive | PC, PS4, XBO
One of the newest games on this list, Dead by Daylight is an asymmetrical multiplayer game in which teams of four playing in third-person must avoid a killer who plays the game in first-person. While most of the killers are original to the game, Leatherface from The Texas Chainsaw Massacre, Michael Myers from Halloween, and Freddy Krueger from A Nightmare on Elm Street have been added as DLC characters so horror fans can re-live classic moments from those series. Most recently, the game added the Pig guy from the Saw franchise. Dead by Daylight is basically the ultimate experience for slasher fans.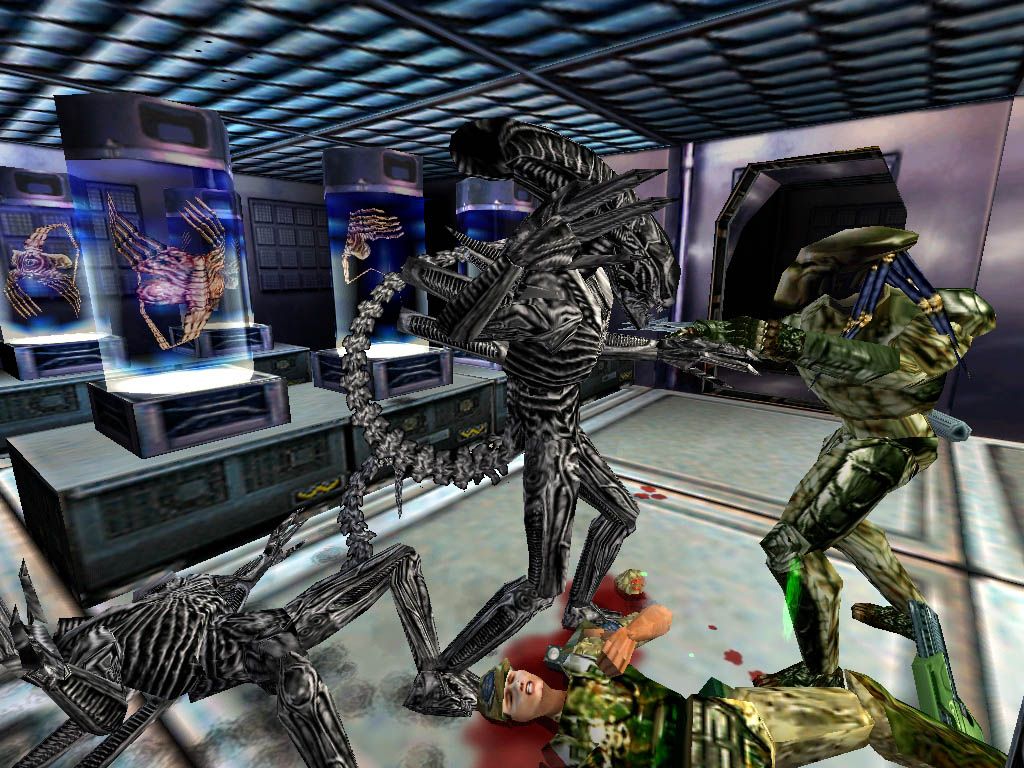 Aliens versus Predator
1999| Rebellion Developments | PC
AVP isn't just a great horror game, it's a great game that pretty much anyone can enjoy regardless of how familiar they are with the source material. The title features three different campaigns featuring xenomorphs, predators, and a colonial marine. Each has different objectives and weapons, creating three totally different experiences.
Unlike a lot of other older games on this list, this one is thankfully still readily available on Steam. Unfortunately, while there have been several attempts at sequels, none of them have recaptured the magic of this title.
Read More: Konami's Aliens Arcade Game Is Still Amazing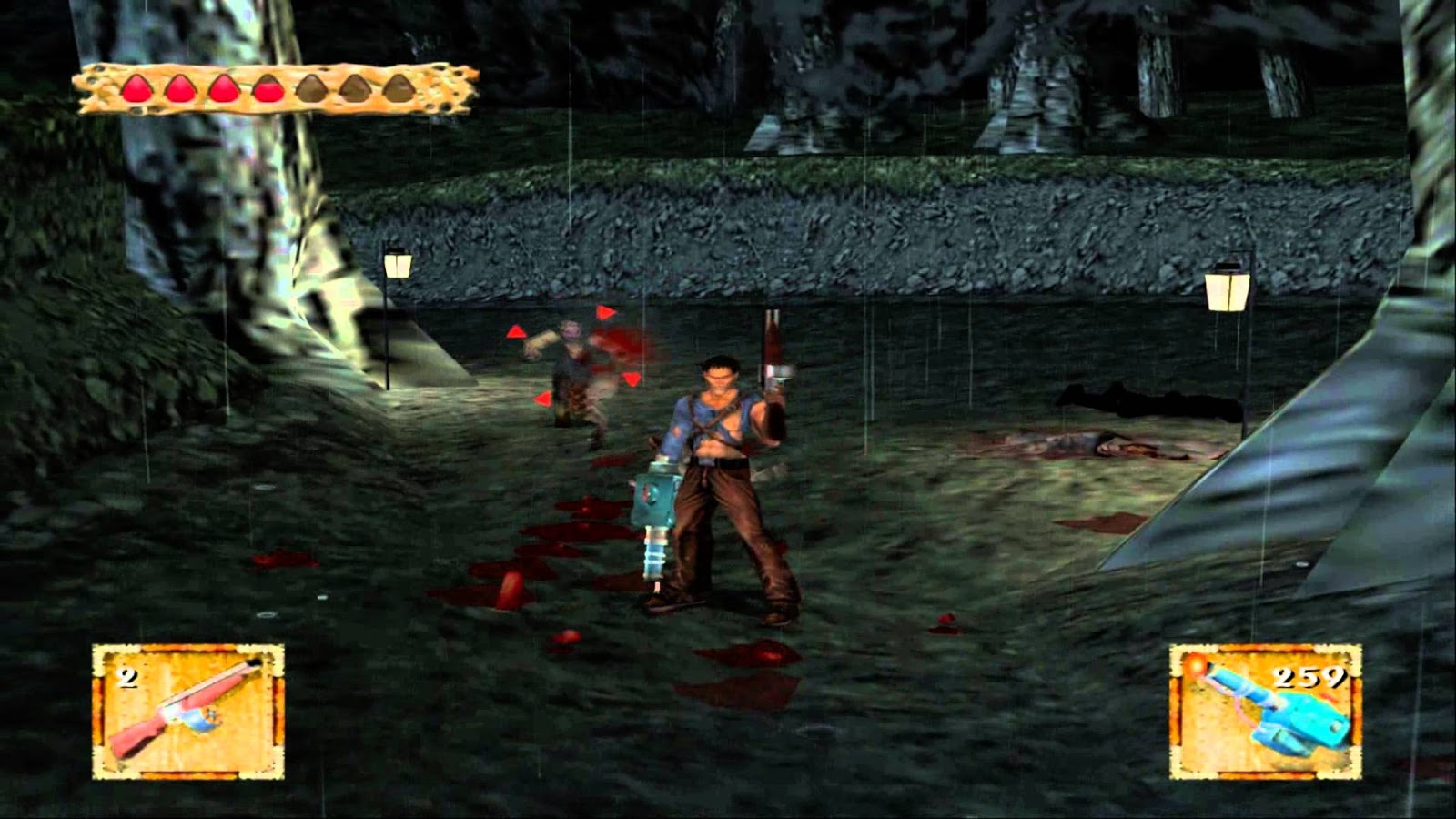 Evil Dead: A Fistful of Boomstick
2003 | VIS Entertainment | PS2, Xbox
A Fistful of Boomstick isn't a pretty game. It was released as a budget title and time hasn't been particularly kind to its visuals. But who wants a super glossy Evil Dead game anyway? While all of Ash Williams' games are a little rough around the edges, this one at least has the best story, and the hack-and-slash gameplay, unlike the graphics, still stands the test of time.
Mortal Kombat X
2015 | NetherRealm Studios | PC, PS4, XBO
While there's never been any shortage of gore in the Mortal Kombat series, the most recent title in the series makes this list, not for its fatalities but for its DLC characters. The Mortal Kombat X roster features The Predator, xenomorph, Jason Voorhees, and Leatherface, so you can finally live out your dream monster movie matchups (sadly, Freddy Krueger from 2011's Mortal Kombat didn't make the cut here). Director Ed Boon has said in the past that he'd be open to a fighting game full of horror icons, so here's hoping this was just a taste of what's to come.
Read More: Why Mortal Kombat Is Still the Definitive Video Game Movie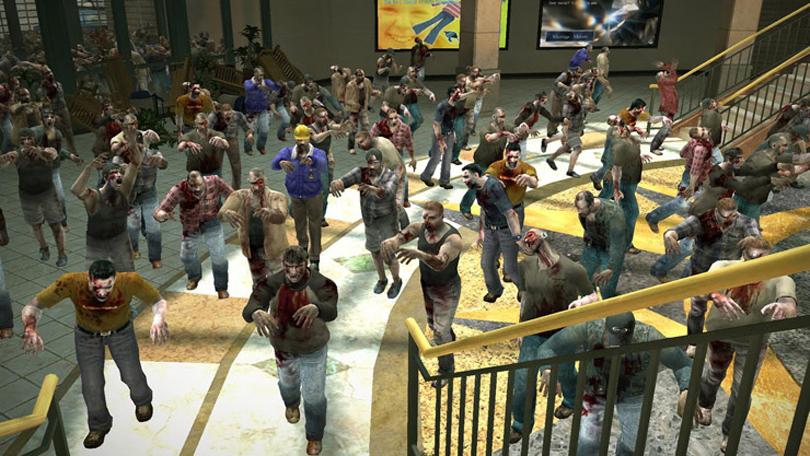 Dead Rising
2006 | Capcom | X360
Officially, Dead Rising isn't based on any specific horror movie, but let's face it: this is the Dawn of the Dead game we always wanted, featuring a group of survivors escaping from thousands of zombies in a shopping mall. The MKR Group, which holds the trademark for Dawn of the Dead, even filed a lawsuit against Capcom to get Dead Rising off the shelves, but a federal judge ruled that the idea of humans battling zombies in a shopping mall isn't protected by copyright law.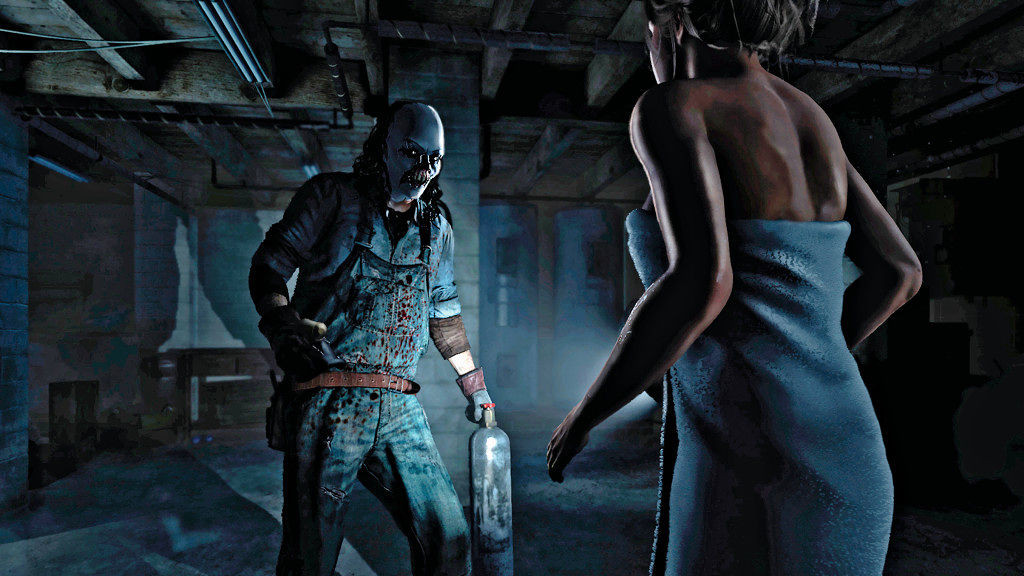 Until Dawn
2015 | Supermassive Games | PS4
Until Dawn isn't based on any single horror movie. It's something much better: a lengthy, gripping interactive horror movie. The characters, while often trope-y, are all well written to the point you actually care about them and want them to survive the night. On top of that, all of the choices you make in the game affect the multiple outcomes to the story, so you have to really think things through, although sometimes the monsters don't really give you the time to make a pros and cons list. While many games have strived to be interactive movies, Until Dawn is the first to really succeed at it.
Read More: The Best Horror Game Box Art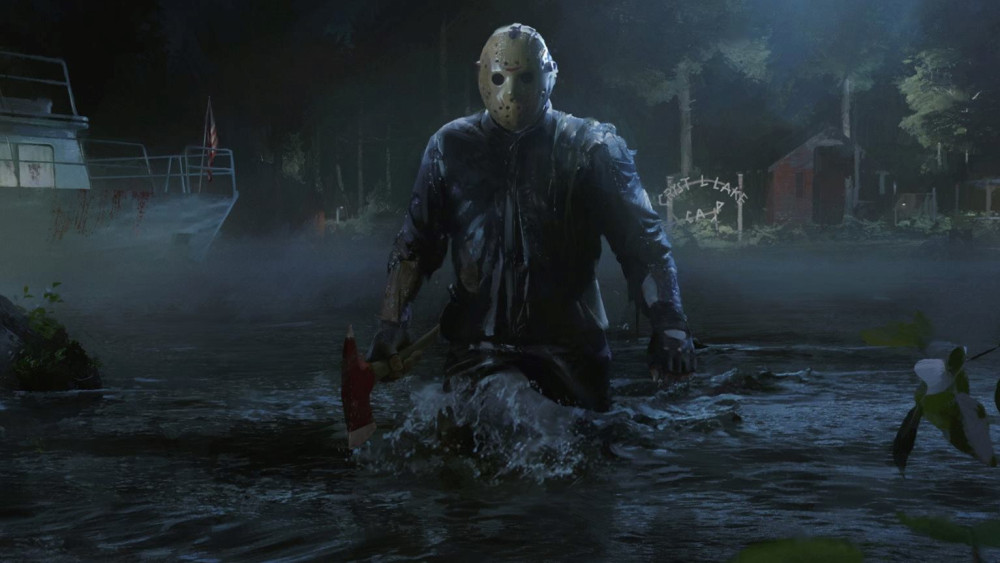 Friday the 13th: The Game
2017 | IllFonic | PC, PS4, XBO
The second (and much better) Friday the 13th game had a rough launch that initially rendered it almost unplayable online, but the title has come a long way over the last year. From the moment you launch this game and watch its faux VHS opening, it's clear the developers have a lot of passion for the franchise and '80s horror overall. Much like the Friday the 13th movies themselves, this is a flawed game, but dammit if it isn't a ton of fun when you get a few friends together to try to escape a bloodthirsty Jason Voorhees.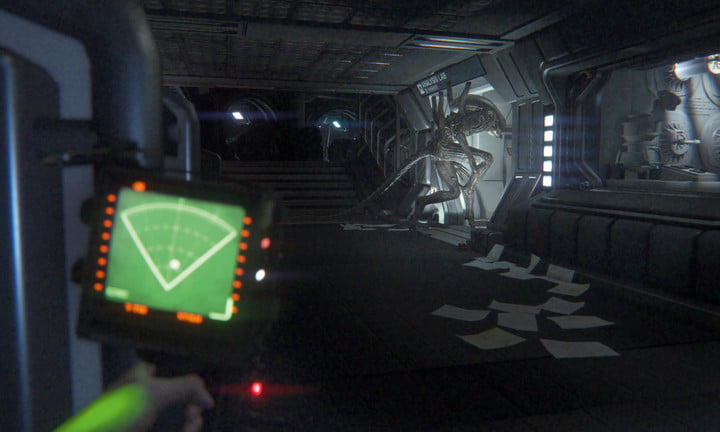 Alien: Isolation
2014 | Creative Assembly | PC, PS3, PS4, X360, XBO
While there have been quite a few Alien games over the years, none match the spirit of the franchise as well as Isolation. This isn't a game about gunning down hundreds of xenomorphs. Instead, you're constantly avoiding one very smart, invincible creature, and the slightest mistake results in death. Add in level design based on the original movie, and you have a recipe for the greatest horror movie game of all time. It's just a shame that lower-than-expected sales seem to have doomed any chances of a sequel.
Chris Freiberg is a freelance contributor. Read more of his work here.