News
Henry Cavill Plans to Play Superman for Years to Come
The Witcher star Henry Cavill confirms his desire to keep playing Superman on the big screen.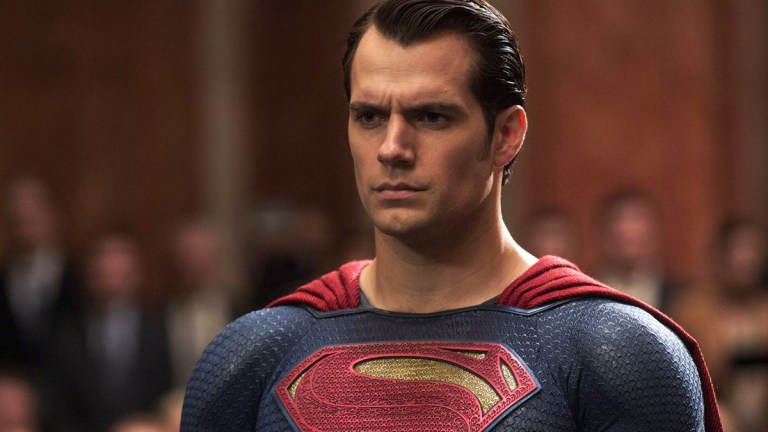 Henry Cavill's big screen DC Extended Universe tenure as Superman is far from finished… at least if he has anything to say about the matter.
In an "Actors on Actors" Variety interview with Patrick Stewart, Cavill conveys apparent unbridled enthusiasm for his run as Superman; a role that, per a 2018 trade report, he was believed to have exited after an alleged shakeup by Warner Bros. in the financially and critically underwhelming aftermath of 2017 megamovie Justice League. Pertinently, Cavill's sudden surge of Superman sanguineness arrives shortly after a late-May report's claim that he is in talks with the studio to return to the role for an unspecified DCEU film. As Cavill expresses to Stewart:
"I've always been a fan of Superman. With a character like that, you carry the mantle with you off set. And it becomes part of your public representation. When you meet children, children don't necessarily see me as Henry Cavill, but they might see Superman, and there's a responsibility which comes with that. Because it's such a wonderful character, it's actually a responsibility I'm happy to have, and I hope that I get to play more of Superman in years to come."
Cavill, who's now 37 years old, debuted in the Clark Kent/Superman role in director Zack Snyder's 2013 DCEU-launching reboot movie, Man of Steel, which manifested as a serious, more character-focused (some might say morose) rendition of the character than previous iterations on the big and small screens. He would reprise the role in Snyder's 2016 follow-up, Batman v Superman: Dawn of Justice, opposite Ben Affleck's Batman, both of whom would eventually join Gal Gadot's Wonder Woman, Jason Momoa's Aquaman and Ray Fisher's Cyborg in 2017's Justice League, which Joss Whedon completed for a family-tragedy-stricken Snyder. Yet, despite the divisive nature of those outings, Cavill's performances as Superman were widely seen as a diamond in the proverbial DCEU rough, and the initial reports of his exit from the role were met with widespread lamentation.
Just as it was with big screen Superman predecessors Christopher Reeve and Brandon Routh, this first outing elevated British actor Cavill—at the time best known for his role on Showtime TV series The Tudors—to household name status, leading to co-starring opportunities at non-Blue-Bomber projects such as the (underrated) 2015 film reboot of The Man from U.N.C.L.E. and a run opposite Tom Cruise in 2018's Mission Impossible – Fallout. As Cavill continues:
"My life has changed dramatically because of it. And it has given me plenty of opportunity for roles, and yeah, it's been one of those characters which changed the entire course of my career. I'm incredibly grateful for it, and it's also taught me a lot about myself."
However, as Cavill implies in the earlier quote, Superman isn't just any role, and, by virtue of the character, tends to come with an unwritten responsibility about how he conducts himself in real-life, since fans (especially young fans,) see him as an actual idol. In that sense, Cavill seemingly confesses occasional bouts of Imposter Syndrome during moments of self-reflection. As he states of the character:
"He's so good, he's so kind, and when you start to compare yourself to him, because you're playing him, you start to really look inwards. You say, 'Am I a good person? Can I be a good enough person to play Superman?' And if you ever hear a whisper in there which is like, 'Hmm, hold on a second. Maybe not," then you adjust it, and you make sure you are a better person. I think that's all we can do in life."
Enthusiasm aside, Cavill stopped short of confirming anything about his reported talks with Warner for a DCEU Superman return. However, by openly conveying his intention to "play more of Superman in years to come," he might have tacitly strengthened the report's claim. Additionally, with this week's monumental report that Michael Keaton is being eyed to make a return—nearly 30 years in the making—as Batman on the big screen for a Flash movie, it seems that the famous Warner Bros. Water Tower is currently filled with the mana of multiverse-mania, which further fuels the idea that the studio can safely embrace more outings with Cavill's Superman without having to worry too much about the (irreparably-chaotic) integrity of the DCEU cinematic continuity. This is especially the case with the studio having already replaced Ben Affleck as onscreen rival-turned-ally Batman with Robert Pattinson, starting with the October 2021-scheduled solo outing, The Batman.
While three years have passed since Cavill last appeared onscreen in the blue-and-red tights, he has been busy with the physically demanding headlining role as Geralt of Rivia on the lavishly-produced Netflix series, The Witcher, for which he will return for a second season that's on track for a 2021 premiere, despite a pandemic-delayed production. However, we do know one platform on which he'll once again be seen as Superman, that being HBO Max, which will—on a date to be revealed—release the fan-demanded "Snyder Cut" of Justice League, which, in addition to the insertion of DC big bad Darkseid, will undoubtedly yield never-before-seen footage of Cavill's Superman performance.